PSAC Week Two Preview
September 7th, 2022 2:00am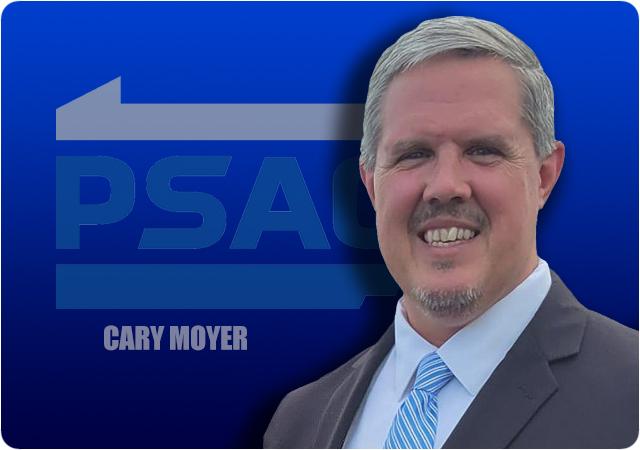 Week Two of PSAC Football is coming up. The teams from the PSAC West will be visiting teams in the PSAC East for Crossover Week action this weekend. The PSAC went 8-7 last week in all non-league games to start the season. IUP (PSAC West) was the lone team idle from the PSAC in Week One. Four PSAC Teams made the list for the D2Football.com Preseason Top 25 Poll. Three of those teams had decisive wins last week and one lost. The three winners all moved up in this week's D2Football.com Top 25 Poll and the loser is no longer in the Top 25. Keep reading to find out more about those four teams and all of the rest of the PSAC teams, 16 total, in action in this coming weekend.
PSAC Week Two - Saturday, September 10, 2022 - West at East Crossover Week
Edinboro (PSAC West) at #5 Shepherd (PSAC East) - 12 Noon
Edinboro beat Franklin Pierce (NE10) 10–7 last weekend. The Scots broke the 7-7 ties with a field goal in the third quarter. Kicker/Punter Reed Martin was the PSAC West Special Teams Athlete of the Week for Week One. Martin had six punts with a 40.3 average including dropping four inside the 20. He also made the game winning field goal.
Shepherd moves up one spot to #5 in this week's D2Football.com Top 25 Poll after beating Southern Connecticut State (NE10) 48–7 in Week One. The Rams led 27-0 at the half and scored 21 in the third quarter. Shepherd had two players named PSAC East Athletes of the Week for their performances in Week One. The 2021 Harlon Hill Trophy Winner and D2Football.com "Elite 100" selection, Quarterback Tyson Bagnet, was 33 of 43 for 394 yards passing and had five touchdowns. He had a 187.4 efficiency rating in the win. On defense, Linebacker Dewayne Grantam was named PSAC East Defensive Athlete of the Week. Grantam had eight tackles and two interceptions as the Shepherd defense held their opponent to only 35 rushing yards and 210 total yards.
My Prediction: #5 Shepherd The Rams have the Scots overmatched on both sides of the ball.
#18 California (PSAC West) at Kutztown (PSAC East) - 12 Noon
California downed Fairmount State (MEC) 35-15 in Week One and has moved up five spots to #18 in this week's D2football.com Top 25 Poll. Quarterback Noah Mitchell set the school record for career touchdown passes by throwing number 70 in the first quarter. He finished 18 of 25 for 212 yards with three touchdowns. JaQuae Jackson had 10 receptions, including two touchdowns, for 113 yards receiving. Running Back Eric McKan III had 152 yards on 24 carries and one touchdown. On defense, The Vulcans held Fairmount State to just 14 yards rushing and under 200 yards total. The defense also had five sacks. Linebacker Noah Dillow had eight tackles and 1.5 sacks. Linebacker Matt Tobey had seven tackles, 3.5 tackles for loss, and 2.0 sacks.
Kutztown lost to Assumption (NE10) 3-0 last week. The Golden Bears, who were ranked #14 going into last week, have now dropped out of the D2Football.com Top 25 Poll. Kutztown only gave up 208 total yards of offense and kept Assumption out of the endzone. Linebacker Amani Justice had eight tackles and a recovered fumble. On offense, running back Darryl Davis-McNeill rushed for 96 yards on 20 carries. Kutztown surrendered five sacks and coughed up four turnovers in the defeat.
My Prediction: #18 California Vulcan linebackers and pass rush too much for the Golden Bears.
#20 Slippery Rock (PSAC West) at West Chester (PSAC East) - 12 Noon
Slippery Rock put up 407 total yards of offense in their 42-10 victory over Wayne State (GLIAC) last week. With the win, the Rock moved up four spots to #20 in D2Football.com Top 25 Poll for this week. Last week, Quarterback Noah Grover went 20 of 28 for 276 yards and three passing touchdowns. He also had one rushing touchdown. Grover connected with six different receivers and on the ground two different running backs scored touchdowns. For his Week One performance, Grover was named the PSAC West Offensive Athlete of the Week. Linebacker Brandon Tuck-Hayden had 10 tackles leading the defense that allowed only 3.2 yards per play.
West Chester beat Bentley (NE10) 17-16 with a late fourth quarter field goal by place kicker Sean Henry. Quarterback Shane Dooley threw for two touchdowns but also threw two picks early in the third quarter. Freshman linebacker Maurice Beverly led the team in tackles with nine and the 2021 PSAC East Defensive Athlete of the Year and D2Football.com "Elite 100" selection, linebacker Jackson Taylor, had seven tackles and blocked an extra point.
My Prediction: #20 Slippery Rock The Rock showed in Week One that they will put up points.
Gannon (PSAC West) at Millersville (PSAC East) - 12 Noon
Gannon beat Charleston WV (MEC) 47 -13 at home in Week One. Quarterback Kory Curtis threw for three touchdowns and ran for two more. Running backs Melvin Blanks and Antonio Wright both rushed for over 100 yards. Defensive back Chris Farnsworth was named the PSAC West Defensive Athlete of the Week for his 12 tackles, nine of them solo, forcing a fumble, and having one pass break up. The Golden Knights defense held their opponent to just 41 rushing yards on 37 attempts and was proficient in sacking the quarterback.
Millersville lost to Saint Anselm (NE10) 28-10. The Marauders struggled to get things clicking on offense. Linebacker Garrett Cox had 14 tackles and 2.0 sacks in the loss.
My Prediction: Gannon The Golden Knights were dominant last week and will keep rolling.
Seton Hill (PSAC West) at Shippensburg (PSAC East) - 1 PM
Seton Hill lost to Wheeling (MEC) 25-11 last week. The game was tied 2-2 at the end of the first quarter and the Griffins had four turnovers in the game. Linebacker Jaylen McDuffie had 14 tackles in the loss.
Shippensburg lost to West Virginia State (MEC) 29-6. Shippensburg totaled 174 yards of offense and turned the ball over 4 times in the loss. Defensive lineman Riley Good had six tackles including 3.0 tackles for loss which included a sack. Wide Receiver Redd Douglass was named PSAC East Special Teams Athlete of the Week. He had 166 kickoff return yards, including an 89 yard touchdown, on three attempts.
My Prediction: Shippensburg The Raiders win a close one at home.
Clarion (PSAC West) at Bloomsburg (PSAC East) - 2 PM
Clarion lost to West Liberty (MEC) 21-14 last week. The Golden Eagles rushed for 199 yards averaging 4.4 yards per carry in the loss. 2021 All PSAC West running back Khalil Owens rushed for 128 yards on 28 carries and scored the Golden Eagles two touchdowns.
Bloomsburg lost to Stonehill (NEC) 33-30 (2 OT). Bloomsburg fought but came up short against a DI FCS team. Running back John Ayers had two touchdowns. Safety Quentin Gaskill had 12 tackles, two sacks, a forced fumble, and three pass break ups. Place kicker Brendan McGonigle was perfect on field goals going three for three with a long of 44 yards and was three for three on extra points for the Huskies.
My Prediction: Bloomsburg The Huskies bounce back after last week's loss in two overtimes.
Mercyhurst (PSAC West) at Lock Haven (PSAC East) - 6 PM
Mercyhurst beat Alderson Broaddus (MEC) 45-21. Ryan Riemedio got his first win as the head coach of the Lakers. Running back David Alize rushed for 130 yards. On defense, Camden White had two sacks and forced two fumbles and Marquis Mauney had two picks.
Lock Haven beat Post 35-34 on the road last week. Coach Mulrooney got his first win as the head coach of Lock Haven in his hometown. Quarterback Easton Taylor was 20 of 25 for 248 yards passing with three touchdowns. Linebackers Kyler Cunningham and Anu Okungbowa both had 10 tackles each for the defense.
My Prediction: Mercyhurst The Lakers win a close one in the battle of new PSAC head coaches.
IUP (PSAC West) at East Stroudsburg (PSAC East) - 6:05 PM
IUP was the only PSAC team idle in Week One. Most of the teams in the PSAC will have completed two games before IUP even takes the field at 6:05 PM in Week Two. Paul Tortorella is beginning his sixth season as head coach with a 38-9 overall record. WR Duane Brown, a PSAC West First Team selection in 2021, returns for the Crimson Hawks.
East Stroudsburg lost at Pace (NE10) last week 31-16 after Pace jumped into the lead scoring 17 points in the first quarter. Quarterback Jake Cirillo was 19 of 25 for 180 yards and a touchdown. Jahmere Crumpton had six tackles and 1.5 tackles for loss for the defense. Place kicker Devin Bartholomew had 10 points by kicking three field goals and adding an extra point.
My Prediction: IUP The Crimson Hawks finally get to play someone in an opposing jersey.