PSAC Week Three Preview
September 14th, 2022 6:00am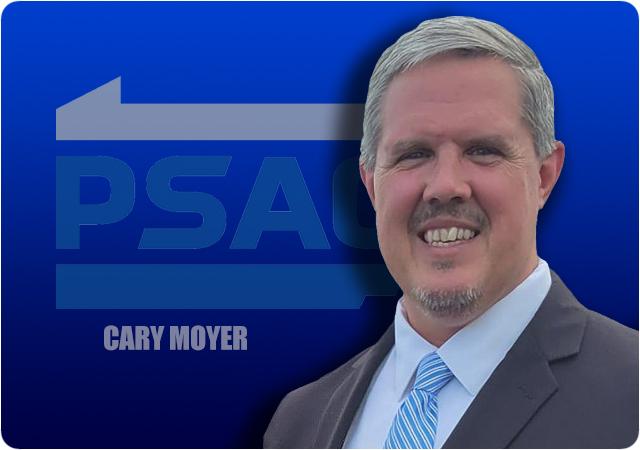 Week Three of PSAC Football is coming up. Eight games are on the schedule for Saturday, September 17, 2022. These will all be Crossover games with four PSAC East teams hosting four teams from the PSAC West and four PSAC West teams hosting four teams from the PSAC East. In Crossover action last week, four teams from the PSAC East (Bloomsburg, Kutztown, Shepherd, and Shippensburg) won and four teams from the PSAC West (Gannon, IUP, Mercyhurst, and Slippery Rock) won. PSAC teams included on the D2Football.com Top 25 Poll heading into the last week's games went 2-1. The two winners, Shepherd and Slippery Rock, did so decisively. California lost to a previously ranked Kutztown. There are now only two PSAC teams included on the D2Football.com Top 25 Poll heading into this Week Three action. Last week, I predicted seven of the eight winners correctly for the Crossover games played. Keep reading to find out more about the games coming up this weekend and my predictions for the outcomes of each contest.
PSAC Week Three - Saturday, September 17, 2022 - Crossover Week
PSAC East Teams at PSAC West Teams:
Bloomsburg (0-0 / 1-1) at Edinboro (0-0 / 1-1) – 12 PM
Bloomsburg: The Huskies beat Clarion last week 42-3. Quarterback KJ Riley threw for 258 yards and four touchdowns and he also had a rushing touchdown. On defense, linebacker Adam Burkhart had eight tackles and defensive back Quentin Gaskill had six tackles and two broken up passes.
Edinboro: The Scots lost to Shepherd last week 41-7. Quarterback Isaac Bernard threw for 338 yards in the loss and had one touchdown. Defensive back Micah Thomas had seven tackles in the game.
My Prediction: Bloomsburg - The Huskies are on the way up in the PSAC East.
West Chester (0-0 / 1-1) at Gannon (0-0 / 2-0) – 12 PM
West Chester: The Golden Rams lost to Slippery Rock 35-14 last week. On offense wide receiver D'Shaun Seals had three catches and a touchdown. On defense, the 2021 PSAC East Defensive Athlete of the Year and D2Football.com "Elite 100" selection, linebacker Jackson Taylor, and defensive back Maurice Beverly each had six tackles.
Gannon: The Golden Knights beat Millersville 16-10. Defensive Back Matt Wiitanen was named PSAC West Special Teams Athlete of the Week. His blocked punt contributed to the first points in the tight game win for Gannon.
My Prediction: Gannon - The Golden Knights won big week one at home and got the job done on the road last week. They will prevail in Week Three playing at home again.
Kutztown (0-0 / 1-1) at Mercyhurst (0-0 / 2-0) – 12 PM
Kutztown: The Golden Bears beat then ranked #18 California (PA) 24-19 last week. Kutztown scored 17 points in the fourth quarter including touchdowns of nine yards from running back Darryl Davis-Mitchell and a 42 yarder by wide receiver Jerome Kapp. On defense, Kam Wolfe led the team with eight tackles.
Mercyhurst: The Lakers beat Lock Haven 49-7 last week. Linebacker Dillion Ferretti was named the PSAC West Defensive Athlete of the Week after racking up 12 tackles, two tackles for a loss, and a sack. He also had a 32 yard pick-six.
My Prediction: Kutztown – The Golden Bears are the defending PSAC Champions and, at 1-1, if they have any aspirations of making a playoff run this game is a must win.
East Stroudsburg (0-0 / 0-2) at Seton Hill (0-0 / 0-2) – 12 PM
East Stroudsburg: The Warriors lost a heartbreaker at home last week 38-35 to IUP on a game ending field goal. East Stroudsburg fought back after trailing 20-0 in the second quarter. Quarterback Jake Cirillo was 23 of 38 for 315 yards with five touchdowns. Ezequiel Lopez caught three of those touchdown passes. He had eight receptions for 92 yards. On defemse, Tyler Watson had four tackles, a pass break up, and an interception. Shavar Hussett and Sergei Felizor each had 10 tackles on the night.
Seton Hill: The Griffins lost to Shippensburg 36-17. On offense, JaiQuawn McGriff had a 65 yard receiving touchdown and another touchdown on an eight yard run. Jaylen McDuffie led the defense with 11 tackles.
My Prediction: East Stroudsburg – The Warriors bounce back after their disappointing loss last week.
PSAC West Teams at PSAC East Teams:
#13 Slippery Rock (0-0 / 2-0) at Millersville (0-0 / 0-2) – 12 PM
#13 Slippery Rock: The Rock beat West Chester 35-14 last week. With their impressive win over the Golden Rams, The Rock climbed seven spots in the D2Football.co Top 25 Poll from #20 to # 13. Running back Chris D'Or was named the PSAC West Offensive Athlete of the Week for his afternoon's work. He averaged 7.7 yards per carry while going for 108 yards on the ground and scored a touchdown. D'Or also caught three passes for 19 yards. Munchie Johnson and Brandon Tuck-Hayden led the defense with eight tackles each. As a unit, the Rock's defense registered four sacks and two interceptions.
Millersville: The Marauders lost to Gannon 16-10 last week. The Ville only had 157 yards of total offense, 22 on the ground, and 135 through the air. On defense, linebacker Rafael Lozada had ten tackles including one tackle for a loss.
My Prediction: Slippery Rock The Rock will keep rolling this week as they are establishing themselves as the team to beat in the PSAC West.
California (PA) (0-0 / 1-1) at #5 Shepherd (0-0 / 2-0) – 12 PM
California (PA): The Vulcans lost to Kutztown 24-19 last week. They gave up 17 points in the fourth quarter in the defeat. Cal entered week two as the #18 team on the D2Football.com Top 25 Poll but fell out of the Top 25 after the loss to the Golden Bears. On offense, Quarterback Noah Mitchell was 22 of 38 for 235 yards with two touchdowns and wide receiver JaQuae Jackson had seven receptions for 110 yards with a touchdown. On defense, linebacker Noah Dillow had 13 tackles and linebacker Matthew Tobey had 10.
#5 Shepherd: The Rams beat Edinboro 41-7 last week. Shepherd remains as the #5 team in this week's D2Football.com Top 25 Poll. They had two players named PSAC Athletes of the week after last week's game. On offense, running back Ronnie Brown ran for 278 yards on 15 carries averaging 18.5 yards per run and had three touchdowns. Brown also had three receptions and ended the afternoon with320 all-purpose yards. On the other side of the ball, defensive end Malik Holloway had seven tackles, 3.0 tackles for loss, and 2.5 sacks, forced two fumbles and he also recovered a fumble.
My Prediction: Shepherd At this point, early in the 2022 season, the Rams look like the front runner both in the PSAC and in Super Region One.
IUP (0-0 / 1-0) at Shippensburg (0-0 / 1-1) – 1 PM
IUP: The Crimson Hawks beat East Stroudsburg 38-35 last week with a field goal at the end of the game. IUP was idle week one so this was their first win of the season. Legendary IUP head coach, Frank Cignetti Sr., who had won 182 games at IUP and was inducted into the College Football Hall of Fame in 2013, passed away at the age of 84 on Saturday morning before IUP took the field later that evening. Quarterback Mak Sexton threw for 367 yards and wide receiver Duane Brown had over 200 yards receiving with one touchdown. On defense, linebacker Drew Dinunzio-Biss had 10 total tackles with 1.5 tackles for a loss. Place kicker Nick Andrasi kicked the 32 yard game winning field goal.
Shippensburg: The Raiders beat Seton Hill 36-17. Wide receiver Redd Douglas earned PSAC East Special Teams Athlete of the Week for his performance in Week Two. Douglas had 233 kickoff return yards as part of his 350 all purpose yards and he scored three touchdowns on the afternoon. In addition to a 100 yard kickoff return for a touchdown, Douglas had two receiving touchdowns thrown by quarterback Sam Johnson III in the second half. On defense, linebacker Matt Feeney had 13 tackles and defensive back Isaiah Gilmore had two interceptions.
My Prediction: IUP The Crimson Hawks were a preseason favorite in the PSAC West Coaches Poll. With a game now under their belt, the Crimson Hawks will take care of business at Shippensburg.
Clarion (0-0 / 0-2) at Lock Haven (0-0 / 1-1) – 2 PM
Clarion: The Golden Eagles lost to Bloomsburg 42-3 last week. Corahn Alleyne rushed for 50 yards and had 35 yards receiving. He also had 75 yards on kickoff returns giving him 160 all purpose yard for the game. Defensive back Shane Kemper had seven tackles and forced a fumble.
Lock Haven: The Bald Eagles lost to Mercyhurst 49-7. Running back DeAndre Wakefield had 130 yards on 23 rushes. On defense, linebacker Austin barber had 9 stops and linebacker Kabbi Kanu had six tackles and an interception.
My Prediction: Lock Haven – It will a be a happy homecoming for the Bald Eagles at Hubert Jack Stadium.