PSAC Week Four Preview
September 22nd, 2022 2:00am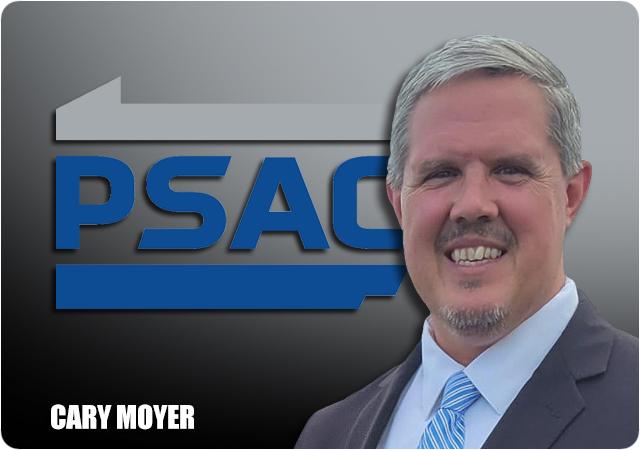 Week Four of PSAC Football, and the start of Divisional Games, is coming up! Eight games, featuring all 16 PSAC teams, are on the schedule for Saturday, September 24, 2022. We will finally see teams from the PSAC East playing each other as well head to head action in the PSAC West for the first time in this 2022 season. In this week's D2Football.com Top 25 Poll, #5 Shepherd from the PSAC East remains the same as spot on the list and from the PSAC West, #12 Slippery Rock climbed one spot from last week. Keep reading to find out more about the games coming up this weekend and my predictions for the outcomes of each contest.
Week 4 – Saturday 9/24/22
PSAC East Games
#5 Shepherd (0-0 / 3-0) at Kutztown (0-0 / 2-1) – 12 Noon
#5 Shepherd: The Rams beat California 26-23 last week in a come from behind overtime win. Quarterback Tyson Bagent was named the PSAC East Offensive Athlete of the Week going 33 of 53 for 490 yards with three touchdown passes. Jacob Haynie kicked the winning field goal. Devon Smith led the defense with 11 tackles. Shepherd won the first two games of the season by a combined score of 89-14. There have been a lot of visitors to Shepherdstown since the Rams have started practicing for this 2022 season. NFL scouts have been passing through to check out Bagent at quarterback and to also get a look at offensive tackle Joey Fisher. The Rams remained at #5 in this week's D2Football.com Top 25 Poll.
Kutztown: The Golden Bears beat a previously undefeated Mercyhurst team 50-31 last week. Head coach Jim Clements tied George Baldwin for most program wins at 61. His .726 winning percentage is the highest in program history. Darryl Davis-McNeil had a stellar game rushing for four touchdowns and carrying the ball 17 times for 145 yards. Cornerback Antaun Lloyd was named the PSAC East Defensive Athlete of the Week in the win over the Lakers. Lloyd had a pick six in the third quarter and had four tackles on the afternoon. He also had a 49 yard punt return which set up his team in the red zone which lead to another touchdown. After a disappointing 3-0 loss to Assumption from the NE10 in Week One, the Golden Bears have scored a combined 74 points in the last two games.
My Prediction: Shepherd – It is hard to not go with the #5 team in the D2Football.com Top 25 Poll but I would not be surprised at all if the Golden Bears win this one at home on a day honoring former Kutztown great, and two-time Super Bowl champion, John Mobley, who will receive the President's Medal and be inducted into the Kutztown Athletics Hall of Fame on Saturday. This game is a rematch of last year's NCAA Division II quarter final game which Shepherd won 30-28. Kutztown beat Shepherd last year in week four of the regular season 37-29. Expectations are high for both teams again this season. Shepherd was ranked first and Kutztown second in the 2022 PSAC East Coaches Preseason Poll. When looking at college teams, the improvement from week one to week two needs to be given consideration. Kutztown's offense couldn't get in the endzone week one and started getting on track week two. This past week, the Golden Bears continued making forward progress at Mercyhurst. A lot of that credit needs to go to Kutztown's Week Three Offensive Player(s) of the week, the offensive line. This one is without question the Game of the Week being played in the PSAC this Saturday. Another close game that comes down to the wire may very well be in the cards for these two teams.
Millersville (0-0 / 0-3) at West Chester (0-0 / 2-1) – 12 Noon
Millersville: The Marauders lost to Slippery Rock 45-14 last week. Running back Jaheim Morris scored both Millersville touchdowns, one receiving and one rushing. He opened the game's scoring with a 68 yard catch and run in the first quarter. He finished the afternoon with 62 yards on the ground and 74 yards receiving. Millersville only ran 42 plays of offense on the afternoon. Linebacker Rafael Lozada has a season high 13 tackles.
West Chester: The Golden Rams beat Gannon 29-23 last week on the road. Running back Ja'Den McKenzie reached 2,000 career yards rushing in the game with his 150 yards gained on the ground. He also scored two touchdowns. Cooper Jordan got his first start at quarterback for West Chester but was injured and was replaced by Desman Jackson who threw one touchdown and rushed for 73 yards. As a team, the Golden Rams rushed for 285 yards. West Chester's defense shut out Gannon in the second half. Linebacker Jackson Taylor had 11 tackles, 2.5 tackles for a loss, and a sack for a safety to end the game. Defensive end Zach Liggitt had two sacks and two forced fumbles.
My Prediction: West Chester – The Golden Rams have beaten the Marauders the last 18 times the teams have played. This year, the difference in the game will be that the very athletic West Chester defense will prevail over the inconsistent Millersville offense. I have watched both of these teams live, in-person, already in this 2022 season, in back-to-back weeks, and both in their losses to Slippery Rock. I was impressed with what looks like the makings of an emerging complete back in Millersville's Jaheim Morris. Ja'Den McKenzie is already an established back for West Chester and the run game should control the time of possession in the Golden Ram's favor. The quarterback play for West Chester could be the wild card, good or bad, in this game. A point worth mentioning, what you can't see on paper, is the way Millersville's defense plays. They will hit people and they fought to the end against Slippery Rock.
Lock Haven (0-0 / 1-2) at East Stroudsburg (0-0 / 1-2) – 1:05 pm
Lock Haven: The Bald Eagles lost to Clarion 44-7 last week. DeAndre Wakefield had 107 yards rushing on 10 carries. Kyler Cunningham had 14 tackles, 0.5 tackles for loss, and 0.5 sacks. Since winning in Week One, Lock Have has lost the last two weeks by a combined score of 93-14.
East Stroudsburg: The Warriors beat Seton Hill 22-7 last week. Placekicker Devin Bartholomew was named the PSAC East Special Teams Athlete of the week for scoring 16 of the Warriors 22 points. He kicked five field goals, including a 50 yarder, and an extra point. Quarterback Jake Cirillo hit John Siggins for ESU's lone touchdown. The defense came up big with three interceptions, two forced fumbles, and forced eight punts. ESU lost to IUP on the last play of the game in Week Two, 38-35, when IUP kicked a field goal to win it.
My Prediction: East Stroudsburg – The Warriors defense should keep Lock Haven's offense in check to get the win at home.
Shippensburg (0-0 / 1-2) at Bloomsburg (0-0 / 1-2) – 2 pm
Shippensburg: The Raiders lost to IUP last week 44-21. Wide receiver Ian Sheehab had seven catches for 81 yards and a touchdown. They were down 28-0 at the half. Brandon Holt had a 99 yard pick six in the third quarter. Linebacker Matt Feeney had 11 tackles, a pass break up, and a tackle for loss for the defense. The Raiders 36-17 only win, in week two, came against winless Seton Hill (0-0 / 0-3).
Bloomsburg: The Huskies lost last week in overtime 23-20 at Edinboro. Matthew Bowes had four catches for 54 yards and a touchdown. On defense, Ryan D'Ambra had two forced fumbles and 10 tackles. Both of Bloomsburg's losses, both by three points, have been overtime games.
My Prediction: Bloomsburg - The Huskies, who first started playing against Shippensburg back in 1917, appear to be a step ahead of the Raiders at this point early in the season.
PSAC West Games
Edinboro (0-0 / 2-1) at California (0-0 / 1-2) – 12 Noon
Edinboro: The Scots beat Bloomsburg 23-20 last week. Keon Anderson had two rushing touchdowns for the Scots including the game winner in overtime. Linebacker Clay Cunningham lead the defense with 14 tackles. Punter Reed Martin was named the PSAC West Special Teams Athlete of the Week. This is the second time earning the honor this season. He averaged 40.6 yards per punt while dropping three inside the opponents 20 yard line. He also picked up a first down for the Scots on a fake punt which resulted in a 29 yard run.
California: The Vulcans lost 26-23 to #5 Shepherd last week. Quarterback Noah Mitchell added another Cal career record to his resume in becoming the school's all-time leader in passing yards during the second quarter. The old record was 8,690. Mitchell threw for 282 yards in the game and two touchdown passes which added to his Cal career touchdown pass record after taking over as the all-time leader earlier this season. JaQuae Jackson had 12 receptions for 170 yards and two touchdowns. Matthew Tobey had six tackles on defense and Anthony Beitko made three field goals for the Vulcans in the kicking game. A case can certainly be made that the Vulcans, who were ranked in the D2Football.com Preseason Top 25 Poll, had the toughest Crossover schedule of any team in the PSAC West. Their two losses have been to the teams picked as the top two teams, Shepherd and Kutztown, in the PSAC East by the coaches in the preseason. They still have PSAC West powerhouses Slippery Rock and IUP to play in Divisional action.
My Prediction: California – The Vulcans have won the last 12 straight in this series and this year looks to produce the same outcome.
Gannon (0-0 / 2-1) at Clarion (0-0 / 1-2) – 1 pm
Gannon: The Golden Knights lost 29-23 to West Chester last week. Quarterback Kory Curtis threw for a career high 362 yards and two touchdowns. Wide receiver Sam East had eight receptions for 178 yards. Wide receiver Ke'John Batiste had seven receptions for 108 yards. Defensive back Chris Farnsworth had a career high 16 tackles. He has led the Golden Knights in tackles every game so far this season. Defensive tackle Malik Bridgeman also had a career high day with 10 tackles. Linebacker Trey Baker had eight tackles and recovered two fumbles.
Clarion: The Golden Eagles beat Lock Haven 44-7 last week. It was the first win at Clarion for new head coach Raymond Monica. Quarterback Zach Benedek had 228 yards passing, two touchdown passes, and one touchdown run. Khalil Owens had 124 yards rushing on 23 carries with one touchdown. Lineman Robert Lachmann, from Hamburg, Germany, was named the PSAC West Defensive Athlete of the Week finishing the game with 3.0 sacks and two quarterback hurries.
My Prediction: Gannon – The Golden Knights will prevail on the road.
Mercyhurst (0-0 / 2-1) at IUP (0-0 / 2-0) - 4 pm
Mercyhurst: The Lakers lost 50-31 to Kutztown last week. Quarterback Michael Lowery threw for 109 yards. Five different players were part of the run game which gained 160 yards on the afternoon. Thomas Zacharyasz had an interception on defense. Mercyhurst won their first two games of the season under new head coach Ryan Riemedio.
IUP: The Crimson Hawks beat Shippensburg 44-21 last week. Quarterback Max Sexton threw for 339 yards and two touchdowns. Wide receiver Hilton Ridley had five catches for 126 yards and two touchdowns. Defensive back Jaheim Howard had three tackles, one interception, and two pass break ups. IUP has only played two games thus far, they were idle in Week One, while the other 15 PSAC teams have all played three games. Regardless, after a last play of the game win at ESU they took care of business last week at Shippensburg.
My Prediction: IUP – The Crimson Hawks are a perfect 9-0 against the Lakers in previous meetings. IUP will prevail in their home opener.
Seton Hill (0-0 / 0-3) at #12 Slippery Rock (0-0 / 3-0) – 6 pm
Seton Hill: The Griffins lost 22-7 to East Stroudsburg last week. Ky'Ron Craggette had a 100 yard game on six carries. Narrio Walks had 12 tackles including two tackles for a loss, one sack, one forced fumble, and one quarterback hurry. As a team, they rank last in all of Division II with 3.3 turnovers a game. On the season the Griffins have thrown 11 interceptions and have lost two fumbles.
#12 Slippery Rock: Quarterback Noah Grover was 16 of 24 for 289 yards with four touchdown passes. He was named the PSAC West Offensive Athlete of the Week for his performance. The receiving corps had a big day. Kyle Sheets had eight catches for 110 yards and a touchdown, Jacob Odom had two receiving touchdowns and tight end Max Maciejewski had one touchdown. Chris D'Or had another 100 yard rushing game going for 116 yards on 23 carries. The Rock's offense had the ball for an impressive 40:55. On defense, Brandon Tuck-Hayden had a sack, a fumble recovery, five tackles, and 1.5 tackles for a loss. Placekicker DJ Opsatnik made all six of his point after attempts extending his streak to 40. Shawn Lutz is now 51-14 all time as the head coach at Slippery Rock.
My Prediction: #12 Slippery Rock – The Rock's offense takes control of this one early and controls the time of possession in second half.