PSAC First Round Playoff Recap
November 21st, 2022 3:00am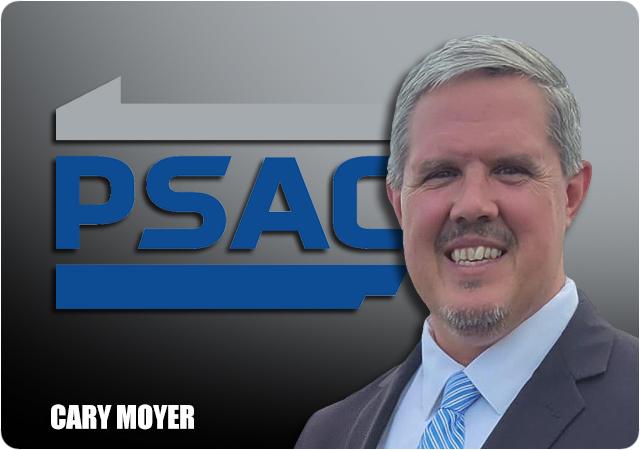 The first round of NCAA Division II Super Region One Playoffs for 2022 is in the books. Two PSAC teams were in action, Shepherd and Slippery Rock, and IUP had a bye. The PSAC went 2-0 against foes from the NE10. There are now four teams left in Super Region One and three of them are from the PSAC. Keep reading below for a recap of the first-round action and stay tuned for my Super Region One round two preview later in the week.
Super Region One Playoffs – Round One – Saturday 11/19/22
IUP (9-1, 6-1 PSAC West)
IUP had a first-round bye
We now know the winner of the Notre Dame (OH) (9-2, 9-1 MEC) at Ashland (9-1, 7-1 GMAC) game played on Saturday. Ashland beat Notre Dame (OH) 20-13 to move to 10-1 on the season and they are advancing to round two to take on the Crimson Hawks of IUP. In the game, Ashland's junior running back Larry Martin rushed for 135 yards on 25 carries. As at team, the Eagles rushed for 224 yards in the win. Senior wide receiver Logan Bolin caught five passes for 43 yards. Ashland ran the ball 50 times in the game and only passed it 15 times. The defense allowed 300 yards of total offense to the opponent on 58 plays and forced five punts. Ashland won the time of possession battle keeping the ball for 31:19
Next Up for IUP: Hosting Ashland
New Haven (8-2, 6-1 NE10) at Shepherd (10-1, 7-0 PSAC East)
The Shepherd Rams moved to 11-1 on the season and are advancing to the second round. In the win over New Haven. Junior running back Ronnie Brown rushed for 223 yards on 20 carries. Two of those carries were 61 and 47 yard touchdown runs. The other 115 yards were done on 18 carries which averages to 6.4 yards per rush. The 223 yards on 20 carries was an 11.15 yards per carry average for the game. Quarterback Tyson Bagent was 28 of 39 for 235 yards passing and now has 16,464 yards of total offense in his career which is another NCAA Division II record that he now holds. Freshman wide receiver Cameron Dorner had six receptions and senior tight end Brian Walker and Brown each had five each. On defense, junior linebacker Dewayne Grantham had eight tackles, six were solo, and senior defensive end Kyle Smith had two sacks. The Rams had 471 yards of total offense in the game and held New Haven to 265 total yards.
Next Up for Shepherd: Hosting Slippery Rock
Slippery Rock (9-2, 6-1 PSAC West) at Assumption (8-2, 6-1 NE10)
Slippery Rock beat Assumption 17-14
Slippery Rock moved to 10-2 on the season and will be advancing to the second round. The Rock opened the game against Assumption with a 21 play 82 yard drive which took over 10 minutes off the clock in the first quarter. Chris D'Or had a two yard touchdown run to cap off the drive and the Rock took a 7-0 lead and led the rest of the game. After a DJ Opsatnik field goal, quarterback Noah Grover connected with Cohen Russell for a touchdown to cap off a15 play 75 yard drive to end Slippery Rock's scoring in the game. All of the Rock's scoring was done in the first half and they took a 17-7 lead into halftime. They hung on for the 17-14 win after Assumption scored seven in the third quarter. Grover was 17 of 28 for 188 yards on the afternoon with a touchdown pass after returning from injury and missing last week. D'Or left the game in the first quarter and leading receiver Kyle Sheets only played in the first series. Tight end Max Maciejewski did not play after being injured last week. Russell led the receivers with seven catches for 98 yards and a touchdown. As a unit, the Rock defense came up with big plays throughout the afternoon. DJ Adediwura and Cottrell Hatchet each had 2.0 tackles for loss and Jeff Marx added another. Brandon Tuck-Hayden had seven tackles and a pass break up. He went over 300 tackles for his Division II career. Slippery Rock won the time of possession battle by having the ball for 34:35. They held Assumption to 226 yards of total offense on 46 plays. The Rock had 279 yards on 72 plays.
Next Up for Slippery Rock: At Shepherd