PSAC Quarterfinals Playoff Preview
December 2nd, 2022 8:00am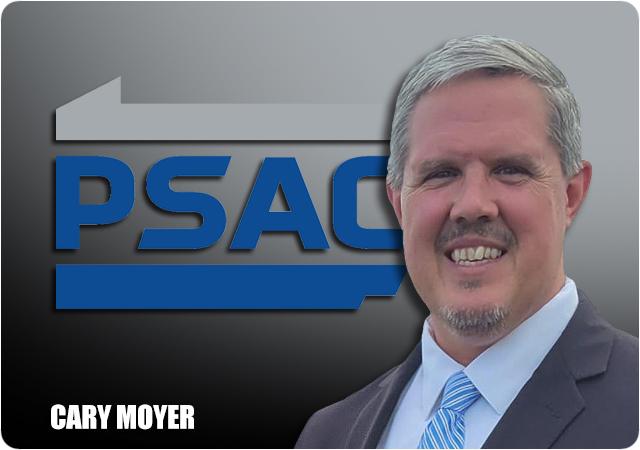 The NCAA Division II Quarterfinals are here and the Super Region One Title Game will be a rematch of the PSAC Championship Game. The number one seed, and PSAC Champion, #15 IUP (PSAC West) will be hosting the number two seed, #9 Shepherd (PSAC East). A note on the Top 25 ranking listed with each of the teams still remaining in the playoffs, this ranking will not change until after the Division II National Championship Game is played. The last Top 25 rankings from D2Football.com was done at the conclusion of the regular season heading into the playoffs. The final Top 25 ranking for 2022 will be released when the season is over. Before the Super Region One Playoffs started, I ran a poll on Twitter asking if we will see an all PSAC Super Region One title game. 60% of the responses said yes, Shepherd at IUP, so this match-up is of very little surprise to those participants in my poll. Keep reading below to find out more about last week's round two games in Super Region One, team news from the week for the two PSAC team playing in this week's Super Region One Title Game, my preview for this weekend, and my prediction for the game. I was two for two on my predictions last week, perfect in the playoffs so far, and I am now 75 of 99 on my predictions for the entire season (75.8%).
Super Region Quarterfinals – Super Region One Title Game – Saturday 12/3/22
2nd Seed/#9 Shepherd (12-1) PSAC East at 1st Seed/#15 IUP (10-1) PSAC West – 1 PM
#9 Shepherd: Last week, led by PSAC East Coach of the Year Ernie McCook, the Rams moved to 12-1 on the season and advanced to the title game this week. They beat Slippery Rock 37-27 at Ram Stadium. Shepherd had 594 yards of total offense in the game. Junior running back Ronnie Brown rushed for over 200 yards for the second week in a row in the Super Region One Playoffs. He ran for 205 yards on 20 carries and had one touchdown receiving and one rushing in the first quarter. Senior quarterback Tyson Bagent was 28 of 45 passing for 372 yards with two touchdown passes and one running. Freshman wide receiver Cameron Dorner led the receivers with six receptions and junior Rodney Dorsey had five. Junior wide receiver EJ Morgan had a touchdown catch. Kicker Jacob Haynie kicked three field goals in the game. On defense, junior linebacker Dewayne Grantham and redshirt-freshman defensive lineman Nathan Muhle each had seven tackles. Senior defensive end Kyle Smith had five tackles including two sacks. Smith has had two sacks in each of the last two Super Region One Playoff games. This week, the PSAC East Offensive Player of the Year and 2021 Harlon Hill Trophy winner, quarterback Tyson Bagent, was again named a finalist for the 2022 Harlon Hill Trophy, one of two players named finalists from Super Region One. Bagent, who has accepted an invitation to play in the Reese's Senior Bowl All-Star game, was also named the D2CCA Super Region One Offensive Player of the Year for the second year in a row. Bagent leads the nation with a 71% completion percentage and 4,148 yards passing. He has 37 touchdown passes (4th), 27.9 completions per game (2nd), and 330.8 yards of total offense per game (5th). He also holds the NCAA Division II records for most yards passing in a career with 16,638 and total offense with 16,865 yards and passing touchdowns with 155. Joining Bagent on the D2CCA Super Region One first team was Gene Upshaw Award nominee, offensive tackle, Joey Fisher. Fisher also got his third all-star game invite this week, this one from the 2023 NFLPA Collegiate Bowl. Running back Ronnie Brown was also named to the first team. Brown has rushed for 1,553 yards on 175 carries so far this season with 16 touchdowns. He also has 50 receptions for 580 yards and four touchdowns. On special teams, Brown has returned 16 kickoffs for 448 yards and has one touchdown. Tight end Brian Walker was also a first team selection. He has 56 catches for 730 yards with four touchdowns on the season. The fifth first team selection for the Rams was on the other side of the ball. Defensive end Kyle Smith was the selection. He has 50 tackles, 30 solo, and 19 tackles for loss, -107 yards, on the season. Smith also has 13.0 sacks for -97 yards. Additionally, he had an interception for a touchdown, a forced fumble, a fumble recovery, and a blocked kick so far this season. Also this week, long snapper Zach Frye was selected as a finalist for the Nolan's Long Snapping College Snapper of the Year Award. The Shepherd offense is second in the nation with 508.2 yards per game, second in first downs with 272 total, has the third passing ranked passing offense with 334.1 yards per game.
Offense (40.5 points per game) PSAC Rank: 1stth
Defense (16.2 points allowed per game) PSAC Rank: 2nd
#15 IUP: Last week, led by PSAC West Coach of the Year Paul Tortorella, the Crimson Hawks beat number four seed Ashland (GMAC) 19-13. IUP won the time of possession battle with having the ball for almost 38 minutes in the game. The defense set the tone for IUP by only allowing Ashland 106 yards rushing as a team. For IUP, redshirt-sophomore running back Adam Houser had 125 yards rushing himself on 33 carries. Graduate student quarterback Mak Sexton, who was the Player of the Game in the PSAC Championship a couple a few weeks ago, had 142 yards passing on 14 completions and touchdown tosses to redshirt-sophomore receiver Hilton Ridley and redshirt-senior receiver Duane Brown. Sexton also had two interceptions to go with his two touchdown passes. On defense, redshirt-junior defensive back Naszhir Taylor and redshirt-sophomore linebacker Drew DiNunzio-Bliss each had nine tackles in the game. DiNunzio-Bliss also had an interception. Graduate student linebacker Connor Kelly had a scoop and score. Redshirt-senior defensive lineman Raunya Mitchell had a blocked punt. This week, wide receiver Duane Brown, the PSAC West Offensive Athlete of the Year, was named to the D2CCA Super Region One first team. He is tied for third in the nation with 17 receiving touchdowns, He is 10th in the nation in receptions per game with 6.9 and seventh in receiving yards with a 108 yards per game average. Brown was on the initial nomination list for the Harlon Hill trophy this season but was not selected as a finalist from Super Region One. Left offensive tackle Darrell Davis was also named to the D2CCA Super Region One first team. He leads an offensive line unit who has only given up five sacks all season.
Offense (33.3 points per game) PSAC Rank: 2ndth
Defense (17.2 points allowed per game) PSAC Rank: 3rdnd
My Prediction: Shepherd – This all PSAC Super Region One Title Game should be a great one. The Crimson Hawks beat Shepherd 24-21 in the PSAC Championship Game at home in Miller Stadium a few weeks ago but I predict the outcome of this game will be different. As I have been talking about these last couple of weeks during these playoffs, the Shepherd Rams were my preseason pick to win Super Region One. The game up front in the trenches is crucial for the success of both teams in this one and I expect it to be intense battle at the line of scrimmage all afternoon. The two great offensive lines and defensive lines with guys who can make big plays are a major factor, if not the biggest factor, in how things will unfold in this game. The keys for IUP are controlling the clock with sustained drives on offense, as they did last week in beating Ashland, and not giving up long drives or big plays to Shepherd's high-powered offense when the Crimson Hawks are on defense. For Shepherd, they need get off to a fast start like they did last week with two touchdowns in the first quarter against Slippery Rock. The Rams need force three and outs on defense and put the pressure on IUP's offense to keep pace by putting points on the board early and often. All that said, what we do absolutely know for a fact is that we will have a great representative, from the PSAC, representing Super Region One when this one is over and there are only four teams left in the playoffs after all the games are finished being played on Saturday.