PSAC Semifinals Playoff Preview
December 10th, 2022 4:00am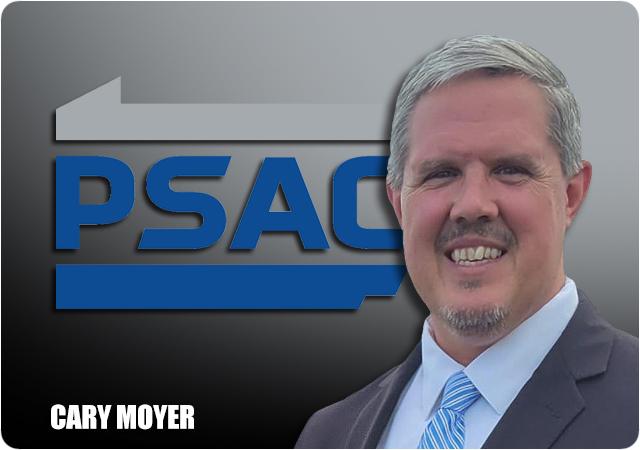 The NCAA Division II Semifinals are here and #9 Shepherd, from the PSAC East, is one of only four teams still standing in the playoffs. The Rams will be out west, much further west than IUP like last week though, for this week's match-up. #9 Shepherd (PSAC East) will be visiting #7 Colorado School of Mines (RMAC). The Orediggers play in Golden, Colorado and are a member of the Rocky Mountains Athletic Conference. The other semifinal game will feature #6 West Florida (GSC) traveling to Michigan to play #5 Ferris State (GLIAC). A note on the Top 25 ranking listed with each of the teams still in the playoffs, this ranking will not change until after the Division II National Championship Game is played. The last Top 25 rankings from D2Football.com was done at the conclusion of the regular season heading into the playoffs. The final Top 25 ranking for 2022 will be released when the season is over. Keep reading below to find out more about the Regional Title Game victories for Shepherd and Colorado School of Mines, top performers for the season, team news from the week, and my prediction for the game. I was correct on my Super Region One Title Game prediction last week, perfect in the playoffs so far, and I am now 76 of 100 on my PSAC predictions for the entire season (76%).
NCAA Division II Semifinals – Saturday 12/10/22
#9 Shepherd (13-1) PSAC East at #7 Colorado School of Mines (12-2) RMAC – 3:30 PM (ET)
#9 Shepherd: Last week, led by PSAC East Coach of the Year Ernie McCook, the Rams moved to 13-1 on the season, won the Super Region One Title, and advanced to the semifinals this week. They beat #15 IUP on the road 48-13, avenging their only loss of the season to those same Crimson Hawks in the PSAC Championship Game. The Rams had 372 yards of total offense and held IUP to 249 yards in the game. Senior quarterback Tyson Bagent was 19 of 28 for 231 yards and four touchdowns. With his touchdown pass to senior tight end Brian Walker near the end of the first half, Bagent became the NCAA all time, all divisions, career touchdown passes leader with 158. Playoff standout, junior running back Ronnie Brown, rushed for 137 yards on 27 carries. He had three touchdowns in the third quarter alone, two rushing and one receiving. Brown had over 200 yards rushing in each of the first two Super Region One Playoff games. With the 137 from the title game, he has rushed for 565 yards in the last three games. Junior wide receiver Rodney Dorsey had four catches for 87 yards and junior wide receiver Alphonso Foray also had four catches. On defense, redshirt-sophomore linebacker Devon Lynch had a game-high 11 tackles. He also had an interception and a fumble recovery. On the season, multiple NCAA record holder quarterback Tyson Bagent is averaging 315.4 yards per game passing and has 41 touchdowns. Running back Ronnie Brown has rushed for 1,691 yards this season and is averaging 120.8 yards per game. He also has 52 receptions for 554 yards and is a threat in the kickoff return game. With some injuries to early season receiving leaders the depth of the wide receiving group has become evident. Tight end Brian Walker is also always a threat and can take over a series and change the flow of the game in the Rams favor. Senior offensive tackle Joey Fisher leads a group up front on offense that has really done well through the playoffs. On the other side of the ball, defensive end Kyle Smith has 13 sacks and 20 tackles for loss on the season and has been a standout in the playoffs. Junior linebacker Dewayne Grantham has 93 tackles on the season. This week, Coach McCook was named the AFCA Region One Coach of the year and offensive tackle Joey Fisher finished fourth in the voting for the Gene Upshaw Award which is given to the top lineman in Division II. Senior quarterback Tyson Bagent, the 2021 Harlon Hill Trophy winner, is a finalist again this year. This year's winner will be announced on December 16th.
Offense: 41.1 points per game average
Defense: 16.0 points allowed per game average
#7 Colorado School of Mines: Last week, first year head coach Brandon Moore and the Orediggers beat #2 Angelo State 42-24 to avenge a regular season loss to the Rams early in the season. Senior quarterback John Matocha had a hand in all six of the Orediggers touchdowns. He threw four touchdown passes and rushed for over 100 yards and ran for two touchdowns. On the season, the Orediggers lost their first two games they played to Top 10 teams, Grand Valley State 25-22 and last week's opponent Angelo State 30-27 (OT). They have won every game since. Quarterback John Matocha has thrown for over 10,000 yards in his career and has 45 touchdown passes this season. He also has 607 yards rushing. Running back Michael Zerman has 1,221 yards rushing this season and has scored 21 touchdowns. Redshirt-junior wide receiver Max McLeod has 63 catches for 1,248 yards and red-shirt senior Josh Johnston has 66 catches for 1,215 yards. On defense, redshirt-senior outside linebacker Mack Minnehan and redshirt-senior strong safety Jaden Williams both have 58 tackles on the season. Minnehan also has 12.0 tackles for loss and 5.5 sacks. This week, Coach Moore was named an AFCA Regional Coach of the year and redshirt-senior center Matt Armendariz finished third in the voting for the Gene Upshaw Award. Senior quarterback John Matocha is a finalist for the Harlon Hill Trophy.
Offense: 46.9 points per game average
Defense: 18.6 points allowed per game average
My Prediction: Shepherd – The Rams were my preseason pick to win the title in Super Region One and they did that last week in dominating fashion playing a complete game, start to finish. They will need to have that same type of performance this week in the semifinals to win and advance. They certainly have the team to do it. The offense has been multi-dimensional throughout the playoffs and the defense has come up big. Regardless, this should be a great game. Each team has a Regional Coach of the Year, a Gene Upshaw Award Finalist on the offensive line, and a Harlon Hill Trophy Finalist at quarterback. All that is now left to do is play the game and find out which team wins and will move on to the NCAA Division II Championship Game next Saturday in McKinney, Texas.