PSAC East Preview Week One
September 5th, 2019 9:00am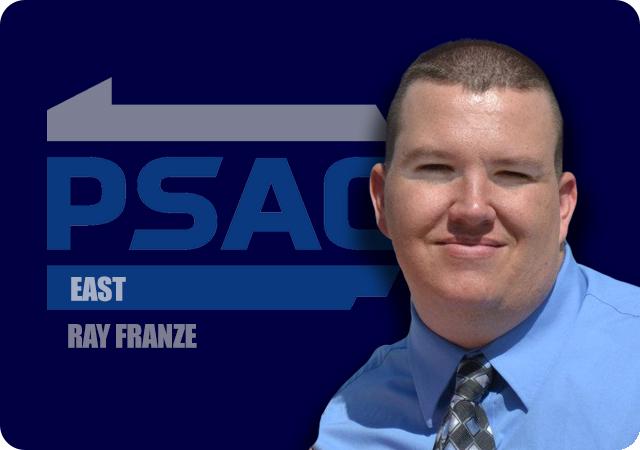 Week 1 has arrived throughout the land of NCAA Division II football. It's mostly an out-of-conference matchup week for the PSAC-East. Only Shippensburg, who hosts Clarion, is matched up against another PSAC school. Over half of the PSAC-East faces a Northeast-10 program this week, while East Stroudsburg elevated their action a bit as they face Division I FCS Wagner College. PSAC-East action kicks off tonight with Lock Haven hosting a fellow Pennsylvania team--but CIAA-member--the Lincoln University Lions. Millersville is on the road against Pace. Optimism and pessimism turn to realism beginning tonight as teams will soon reveal their true colors.
Lincoln at Lock Haven
Lock Haven opens the season against CIAA Lincoln University. Despite finishing each of the past two seasons with a 2-9 record, Lock Haven has a good chance to open the season with a win. The Bald Eagles' four wins over the past two seasons is twice as many wins as Lincoln acquired over the past three seasons. The Lions went 1-9, 0-10 and 1-9 over the past three years. Last year the Lions were shut out four times, scored less than 10 points in 60 percent of their games, and allowed opponents to score more than 80 points once each of the past two seasons.
Lock Haven 45, Lincoln 17
Millersville at Pace
Millersville opens their 2019 season against a familiar foe. The Marauders opened each of the past three seasons against Pace. Pace holds the advanatage with a 2-1 record against Millersville over that span; with consecutive wins against Millersville entering this game. While Millersville has floundered around the bottom of the PSAC as of late, Pace is a team on the rise. The Setters finished 2018 with a 7-3 record and third in the Northeast-10 standings. Millersville hasn't come close to seven wins in one season going as far back as 2008.
Pace 32, Millersville 12
Bentley at West Chester
The defense of the PSAC crown begins against the Bentley Falcons. At one point in time, Bentley defeated out-of-conference opponents. From 2012-2014, the Falcons were undefeated against out-of-conference opponents (OOC) including two wins against Mercyhurst. The most recent five seasons have not been so kind for Bentley regarding OOC opponents. Bentley has lost their last five including three in a row against West Chester--and the last two games weren't close (9-51, 6-44). West Chester has averaged 9 wins over the past five seasons, compared to the Falcons' 5 wins per season during that same period of time. Look for West Chester to begin the season on the better side of the win-loss column.
West Chester 38, Bently 15
Assumption at Kutztown
Count this game as one worth watching. On the one side, you have Kutztown coming off of a 9-2 season and their first playoff appearance since 2011; ranking at or near the top of numerous offensive categories. On the other side of the field you have the Assumption Greyhounds who have averaged nearly 9 wins per season dating back to 2014 with several playoff appearances during that time. The Greyhounds did suffer a dip last season; finishing 6-4 under first year coach Andy McKenzie after coach Bob Chesney departed to take over a Division I FCS program. Assumption poses more question marks whereas Kutztown should be entering the season beaming with enthusiasm. Assumption has defeated Kutztown in three of the last four years, but the most recent winner in the matchup is the Golden Bears. But why is this game worth watching? Because in three out of those four games, the score was within four points.
Kutztown 33, Assumption 24
Clarion at Shippensburg
Shippensburg is the only team in the PSAC-East to open the season against another PSAC team. In fact, this is the only all-PSAC matchup in Week 1. Shippensburg followed its 2017 10-2 season with a very disappointing 6-5 record. But Clarion might be pleased with a 6-5 record--the Golden Eagles haven't had a winning season since 2015. On the flip side, Shippensburg hasn't had a losing season since 2010. Over the past three seasons, the Raiders are 8-2 against PSAC-West schools, while Clarion is 2-8. Shippensburg is 3-0 against Clarion in the last three years; and until Clarion can show on the football field they are capable of beating Shippensburg, one's likely to believe the Raiders have more upside at this point.
Shippensburg 36, Clarion 20
Ohio Dominican at Shepherd
Ohio Dominican is one of the toughest season-opening opponents the Rams have faced. Shepherd opened last season against Notre Dame College. While the Falcons became the Super Region 1 champions and a tough out for Valdosta State in the NCAA Division II semi-final matchup, when they opened the season against Shepherd they were still a team on the rise and not quite a consistent fixture near the top. Ohio Dominican however, hasn't won less than seven games going back to the 2011 season, averaging over eight wins per season during that stretch. The Panthers have spent many of the past 8 seasons in the post-season conversation including a 28-31 Round 3 loss to Colorado State-Pueblo in 2014. In 2017, there was a lot of frustration among fans when Ohio Dominican was left out of the playoffs as Findlay, who the Panthers defeated in the final week of the regular season, was selected by the committee. Shepherd is coming off a disappointing 7-3 season including a forgettable season-ending loss to UVA-Wise. The Rams return Tyson Bagent at quarterback who set records as a freshman, but he has to gel with several new receiving targets this year. The Rams struggled to have a rushing attack, and the defense didn't resemble the shut-down unit that dominated teams enroute to post-season berths. It's not often I'm concerned about Shepherd's chance to win a game during the regular season, but lacking any rose-colored glasses, this is certainly one of them. The Panthers finished 9-2 following back-to-back 7-win seasons; Shepherd is facing a gut check following a disappointing season, a new conference, and a formidable opponent at home.
Ohio Dominican 28, Shepherd 24
Stonehill at Bloomsburg
These two teams have been seeing each other on an annual basis going as far back as 2012. Following a trial separation in 2018 when Bloomburg opened aginst Merrimack and Stonehill played Fairmont State, the Huskies and Skyhawks once again open the season playing against each other. Bloomsburg has a 4-2 record against Stonehill since 2012, but the most recent three matchups show the teams alternating back-and-forth betwee winners. Presently this matchup features two teams who have settled within the middle-of-the-pack within their respective conferences; although Stonehill suffered a dropoff finishing 2018 at 2-8. Like Assumption, Stonehill's dip coincides with a change in head coach. Stonehill is the most recent winner, so it's Bloomsburg's turn.
Bloomsburg 33, Stonehill 23
East Stroudsburg at Wagner (FCS)
It shouldn't come as a surprise that East Stroudsburg enters their opening game as the underdog. The Warriors are coming off of a pair of 2-9 seasons and they travel to take on an Division I FCS opponent--on the road. There are a few reasons for the East Stroudsburg faithful to be optimistic though. They closed last season with a win, first-year coach Terwilliger was a Harlon Hill winner for the Warriors and the change to a new, younger coach offers a chance to inject some fresh energy and excitement into the program, and Wagner hasn't exactly set the FCS world on fire. That being said, the Seahaws can offer many more scholarships to attract better talent and greater depth, they have home-field advantage, and they're undefeated against Division II opponents over the past three years--with each being solid, convincing wins.
Wagner 39, East Stroudsburg 14
I can be reached via email at [email protected]
I welcome all feedback--the good, the bad, and the ugly. I appreciate hearing your insight for the teams that you know better than I--both the program's storied history and their current abilities.