PSAC West Week Three
September 20th, 2019 6:00am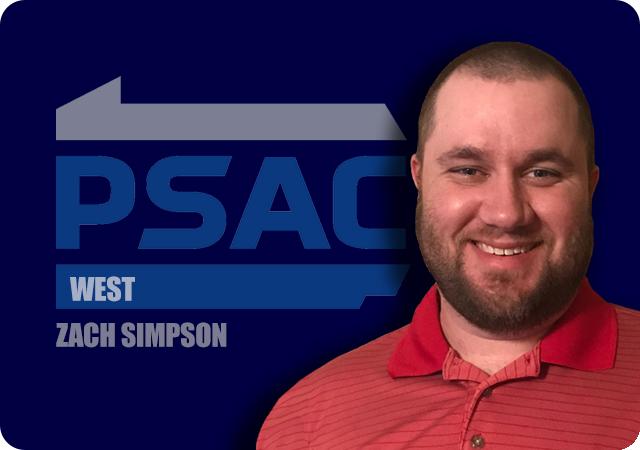 PSAC West Week Three
This week in the PSAC is the second and final week of crossover play. After this week is the seven week sprint to the division titles. Before we look ahead to this week's games let's take a quick look back at last week and the results of those matchups.
We saw the PSAC west go 3-5 overall: victories by Clarion, IUP and Slippery Rock were the high lights. The 54-0 victory by IUP and the 48-20 victory for Clarion showed the competition for Slipppery Rock has staunch competition. Three other programs: Cal U, Mercyhurst and Edinboro all had great efforts last week. Gannon and Seton Hill both had strong efforts at times, but both fell by multiple scores. A few of the biggest take a way's from last week would be that Mercyhurst is going to be a tough out for everyone. Slippery Rock can score on everyone and could Clarion be for real? The Clarion question will be answered this weekend at Memorial Stadium.
Key Points:
Can the PSAC west even the crossover record ? If the West schools go 5-3 the two weeks are a wash, and we will have to wait until week eleven to see which side wins the season.
Can a third contender step forward ? Cal U, Clarion, Mercyhurst and Edinboro all need positive performances to show they are going to make this a three or more horse race in 2019.
Matchups Week 3:
Shippensburg at Cal U
Gannon at Kutztown
Seton Hill at West Chester
Lock Haven at IUP
Millersville at Slippery Rock
Edinboro at East Stroudsburg
Mercyhurst at Bloomsburg
Game of the week:
Shepherd at Clarion
Shippensburg (0-2) at Cal U (1-1)
The Red Raiders were roughed up last week when they visited Slippery Rock. After a tough opener with Clarion the Red Raiders will be looking to find some positives before opening East Division play next week. On the other sideline you have the Vulcan's. Cal U played tough last week dropping a seven point contest to Kutztown. Turnovers and defensive lapse cost the Vulcan's last week, but the heart shown on the sidelines during those trying times keeps the needle pointing up for the Vulcans. The Pick Cal U 35 Shippensburg 17
Gannon (1-1) at Kutztown (2-0)
Kutztown was in a dogfight last week finishing strong with a game winning drive in the last five minutes for a 21 point fourth quarter. Gannon struggled early with the Golden Rams last week and looked like a team looking for an identity. Kutztown looks like a real contender in the PSAC East this season. Quarterback Collin DiGalbo is a tough kid and after taking a few big hits last week he came back and made the big throw and totaled over 350 yards in the air. The Pick Kutztown 42 Gannon 17
Seton Hill (0-1) at West Chester (2-0)
This week the Incomparable Golden Ram Marching Band will receive the 2019 Sudler Trophy. This is a tremendous honor not only for West Chester but everyone who supports the PSAC and the Pennsylvania state system of education. The Golden Ram band has always put on a great show and the three hundred plus students put in countless hours of work to receive such a great award. The first D2 band to win the award up against bands from schools such as West Virginia, UMass, Alabama and Western Carolina. On the field this week the Griffins will look to build on last week's effort. The Golden Rams will overwhelm the Griffins and roll to an easy victory. The pick West Chester 40 Seton Hill 14
Lock Haven (1-1) at IUP (2-0)
The Crimson Hawks will look to continue to roll as they welcome the Bald Eagles this weekend. Quarterback Quinton Maxwell will look to grow even stronger into the IUP program. After going 12-15 and three touchdowns last week some will say he is already steaming along. Being new to the program this will be a great chance to continue to grow. Lock Haven is improving but these two are still far apart. The pick IUP 47 Lock Haven 10
Millersville (1-1) at Slippery Rock (2-0)
This could be a tough road trip for the Marauders, after dropping last week 54-0 to IUP this could be the only test that will be tougher. Playing Slippery Rock at home is a tough test on a down year for the Rock; this is not a down year for Slippery Rock and playing under lights is only more difficult. 369 yards passing for Rolland Rivers was the offensive highlight for the nationally ranked Slippery Rock football team. Last season Slippery Rock walked out of Millersville with a 47 point victory, this week could be much the same. Rivers will have another huge game to get Slippery Rock ready for division play. The Pick Slippery Rock 48 Millersville 7
Edinboro (0-2) at East Stroudsburg (2-0)
The new era of Warrior football is off to a flying start; wins over Wagner and Seton Hill have East Stroudsburg coming home this week with extreme confidence. The Fighting Scots on the other hand are coming into this week off of a disappointing game last week. Both programs are looking at this as an opportunity to head into division play rolling. East Stroudsburg is only allowing sixteen points per game, this will be a test but Edinboro is struggling to score points as well. Wayne Bradford will look to regroup this week. The pick Edinboro 21 East Stroudsburg 17
Mercyhurst (1-1) at Bloomsburg (1-1)
The Lakers will look to rebound after a tough lose to Shepherd last weekend. Dropping a tight contest 22-17 game should give the Lakers motivation and confidence. Bloomsburg was able to take advantage of Edinboro turnovers to escape with a victory. Last season Bloomsburg defeated Mercyhurst 14-10, these two teams are very similar to last season on the overall defense and offense. Both teams are striving for winning records and this game will go a long way to achieving that goal. The pick Mercyhurst 20 Bloomsburg 13
Game of the Week:
Shepherd (1-1) @ Clarion (2-0)
This week the biggest game in the PSAC comes from Clarion County, Memorial Stadium on the outskirts of the generally quite college town in the county seat. The unbeaten Golden Eagles welcome PSAC newcomer Shepherd. Shepherd got their first win of the season last week when they traveled to Erie and won at Mercyhurst 22-17. This game was a close contest that was a surprise for many; the Rams will continue to be surprised at the depth of the PSAC. The Golden Eagles are flying high 96 points scored in two weeks with wins over Shippensburg and Lock Haven. The Golden Eagles have played well in all parts of the game.
Enjoy this weekend as we get ready for the seven week grind for the division titles that begins next week. Follow along @zsimpson_d2 on twitter and www.d2football.com for scores and stories throughout the week.