PSAC West Preview Week 4
September 26th, 2019 6:00pm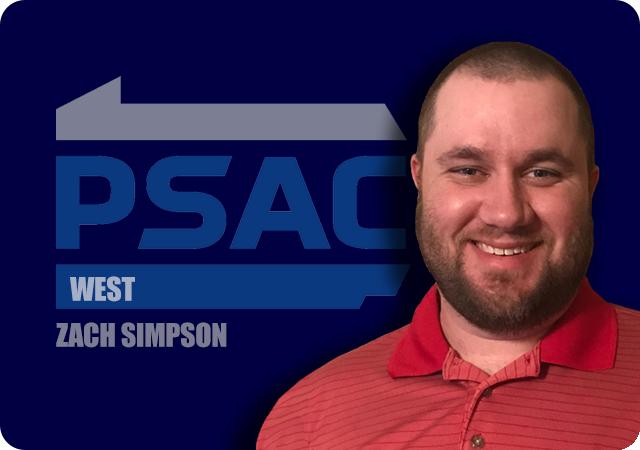 PSAC West Week 4
We arrive at division play with all eight teams tied at 0-0. Of course everyone has played games and some teams are rolling along, others are struggling to find footing this season. After rolling to 3-0 records both Slippery Rock and IUP have to be considered the favorites as we enter division play this week. Edinboro and Seton Hill are both searching for that first win as we enter this weekend.
Key Thoughts:
Which of the "middle of the pack" teams will step up first? Cal U, Clarion, and Mercyhurst all sit at 2-1 after the first three weeks.
IUP has cruised past the bottom of the PSAC East the last two weeks and is the true contender to Slippery Rock in 2019.
Roland Rivers, Harlon Hill contender? The Harlon Hill award is the D2 Heisman award.
Week 4 Schedule:
Cal U (2-1) at Edinboro (0-3)
Clarion (2-1) at Gannon (1-2)
Slippery Rock (3-0) at Seton Hill (0-2)
Game of the Week!
IUP (3-0) at Mercyhurst (2-1)
Cal U (2-1) at Edinboro (0-3)
12pm Sox Harrison Stadium, Edinboro PA
The Fighting Scots are looking to break a few streaks this weekend. One reaches back to last season, and the other back to 2004. The Scots will look to break a five game losing streak dating back to last season. They will also look to defeat Cal U for the first time since 2004. Both of these streaks could continue this week, only averaging 15 ppg the Scots will need to explode for a season high in points to hang with the Vulcans. Cal U is averaging 48 ppg and they have been rolling the last few weeks on offense. Edinboro Quarterback Jordan Castelli played the last two seasons in the Vulcan program. Last week he went 16-30 for 186 yards and 3 touchdowns. Castelli will have to play at or above this level to keep the Fighting Scots in the game. Cal U has been playing a ball hawking style of defense leading the league in interceptions. This Cal U team is hard to read at times, and needs positive momentum looking ahead to IUP next week. Hall of Fame weekend for the Scots will bring back some old timers and if the kids listen to the stories, this could lead to some motivation for Edinboro. The Vulcans on the other hand seem to have aspirations of being that team to sneak in and upset the apple cart of IUP and Slippery Rock in 2019. If that is to be the case, the streak of defeating Edinboro since 2004 will have to continue. The Pick Cal U 35 Edinboro 14
Clarion (2-1) @ Gannon (1-2)
1pm Gannon University Field, Erie PA
The battle of the "Goldens" will take place this Saturday in Erie as the Golden Eagles visit the Golden Knights. Clarion enters division play off of their first defeat of the season last week as they dropped 40-24 to Shepherd. Clarion played very tough to the PSAC newcomer but couldn't hang with the deep program that Shepherd is. Gannon on the other hand has played two of the PSAC East top teams the last two weeks. Dropping games to West Chester and Kutztown, last week 35-10 to Kutztown. The Golden Knights played tough last week and come into division with much more confidence than last season. Playing tough in all three phases, Gannon is running a balanced attack that will look to improve this week. For Clarion averaging 40 ppg scoring has not been a problem. Now stepping up completion week in and week out in the PSAC week will be a challenge for them to keep up this pace. This is a clash of what makes PSAC football great, two groups of hardworking college student athletes working for a goal together. The pick Gannon 27 Clarion 24
Slippery Rock (3-0) at Seton Hill (0-2)
2pm Offutt Field, Greensburg PA
Could 2015 happen again this weekend? That was the year a 3-0 Slippery Rock team traveled to Greensburg and got upended by the Griffins. That Slippery Rock team ended the season 12-2 falling to Shepherd in the playoffs. This game is similar in many ways, SRU is the better team in all facets but playing on the road is always a challenge. Seton Hill plays at Offut Field a high school stadium used primarily by Greensburg Salem High School. Seton Hill is new to the college football world and with small enrolment and a small football alumni base struggle to draw for home games. The Griffins always play well at home and as we saw in 2015 have pulled an upset at Offutt Field in the past. Quarterback and Harlon Hill contender Roland Rivers will look to lead his team past the upset minded Griffins and continue what has already been a special season for the Rock.
Game of the week :
IUP (3-0) at Mercyhurst (2-1)
1pm Tullio Field, Erie PA
IUP has rolled this season after a hard fought opener against NE10 power New Haven, the Crimson Hawks have been unchallenged the last two weeks. Mercyhurst on the other hand has battled in each of their three games. This weekend it is a simple story, if Mercyhurst can show they are for real on defense and they can slow the Crimson Hawks then this will be a game. Last season the home standing Crimson Hawks won 34-7. This weekend Mercyhurst is the home team and a will lean on their staunch defense to slow the Crimson Hawks. IUP has two transfer quarterbacks this season and both have played extremely well. Maxwell and Reese last week combined for almost 400 yards passing. Maxwell is 39-52 passing the ball through three games. Good for second best in the league, Samir Bullock sits forth in the league in yards per rush at 6.6. This balanced attack is key for IUP to sustain this early season run of success. The pick IUP 21 Mercyhurst 20
Welcome to division play! Now in divisional play we see the schools our families have gone to, our neighbors and coworkers have attended, and the schools that battle over every recruit. These matchups lead to a fun and exciting time of year. The weather looks to finally feel more like fall across the western half of the Commonwealth this weekend. Enjoy the games and excitement that is PSAC football.