PSAC West Week 7
October 17th, 2019 12:00pm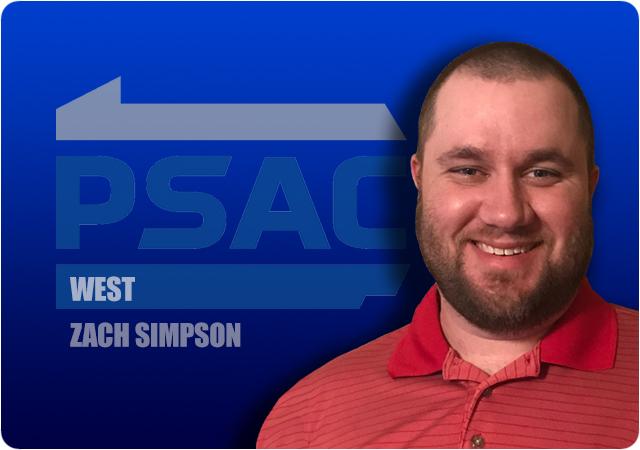 PSAC West Week 7:
Last week we saw an all time classic between two old rivals from Slippery Rock. The game saw a great second half run come up just short for IUP as Slippery Rock hung on for a 45-42 victory. Across the west we also so great games in Greensburg, Edinboro and California. The first of which saw the Griffins of Seton Hill get their first victory of the new regime and first year head coach Dan Day in a great game against Gannon. The Griffins scored the victory 25-21; other final scores were Cal U 35-20 over Clarion and Mercyhurst 44-23 over Edinboro. At this point in the season the PSAC has three teams left in true playoff contention, Slippery Rock is 6-0, IUP at 5-1 and then hanging on by a thread Cal U is 4-2.
On the other side of the commonwealth we have four teams still in contention led by Kutztown and West Chester both at 6-0, East Stroudsburg at 5-1 and Shepherd in the same boat as Cal U hanging on at 4-2. This weekend Shepherd welcomes West Chester in a game that could crush the playoff hopes of Shepherd. The race in the East is very competitive and is a great one to watch as we trend through the second half of this season.
This week we do not have any "great games" but saying that we will probably see some of the best games of the season. The games are also all being played above I80 and three games are being played in Erie County and they will all begin at noon.
Week Seven Schedule
Cal U at Gannon
Seton Hill at Mercyhurst
#25 IUP at Clarion
#11 Slippery Rock at Edinboro
Cal U (4-2, 2-1) @ Gannon (2-4, 1-2)
Gannon University Field, 12pm Erie PA
Gannon will be looking to try and rebound after what is probably the low point of their football program. Brad Rzyczycki will look to bring the Golden Knights together after last weekend's heartbreak. Last season the Golden Knights won in the matchup over Cal U 29-15 that game was by the high water mark of the last two plus seasons for Gannon. Last year was also the first victory for the Golden Knights over the Vulcan's. They claim a forfeit victory over the Vulcan's as well. This season the Vulcan football program and head coach Gary Dunn will look to avoid the upset heading to Erie. Last season the Vulcan's came in unprepared and appeared over matched at times. This season I expect the Vulcan's to come in ready to avenge last season's game. The Cal U defense ranks second in the league in scoring allowing only 16.5 ppg. Gannon has struggled to score points this season and will have to lean on a passing game that ranks 8th in the PSAC. The Vulcan's lead the league in rushing defense and at times have struggled to stop the long pass. If Cal U can score their average of 35 ppg I do not think that Jimmy Keefe and the Golden Knight attack can hang with the Vulcan's. The pick Cal U 38 Gannon 17
Seton Hill (1-4, 1-2) at Mercyhurst (3-3,1-2)
Louis L Tullio Field, 12pm Erie PA
Seton Hill will look to build on last week's huge victory. Coach Dan Day led the Griffins to their first victory since 2017 last week in a thrilling contest against the Golden Knights of Gannon 25-21. Mercyhurst also was victorious last week as they picked up their first division win over rival Edinboro. Both of these teams average less than 16 points per game, so expect a shootout in this one. As is commonly the case when teams meet and the numbers show us one outcome, the opposite can never be a surprise. Both teams are in the bottom half of the league in points allowed. The pick Mercyhurst 27 Seton Hill 20
#25 IUP (5-1, 2-1) at Clarion (3-3, 1-2)
Memorial Stadium, 12pm Clarion PA
Two clubs striving to bounce back from setbacks last week. For the IUP faithful last week's defeat at rival Slippery Rock stings, but the glass is still well over half full for the Crimson hawks. IUP will not play another team with a winning record this season and barring an upset should finish the season 10-1. They will possibly end the season with only one win over a team that finishes over .500 so strength of schedule will be a concern but if a team's goes 10-1 they will get into the playoffs. Clarion on the other hand played well at Cal U last week falling 35-20. They are in the middle of a brutal three game stretch of Cal U, IUP and Slippery Rock in a row. I always expect a strong effort out of the Golden Eagles and they never disappoint. This game will be no different; much like the Slippery Rock game this week IUP is the better team. Clarion has a chance to hang with IUP and if they can keep the game close anything is possible late. The Pick IUP 35 Clarion 24
#11 Slippery Rock (6-0, 3-0) at Edinboro (1-5, 1-2)
Sox Harrison Stadium, 12pm Edinboro PA
The top dog currently in the PSAC West is the 6-0 Slippery Rock Pride. The Rock is coming off of a great victory of IUP last week. This should be one of the bigger mismatches of the season; The Rock comes in leading the PSAC in offense with over 50 points per game and almost 500 yards per week. Edinboro on the other hand is last in the league in yards per game. Slippery Rock could come in and sleep walk early in this one and maybe the Scots can jump on the Rock early. Slippery Rock is the better, deeper and more talented group. This game should not be close but as they always say, "That is why they play the game." The pick Slippery Rock 48 Edinboro 20
The weather forecast for Northwestern PA this Saturday looks to be wonderful. With all the games set to kick off at noon, weather should not be an issue this weekend. Enjoy the beautiful foliage and autumn weather and check back in next week as we recap this weekend and prepare for week 8. I will also look at the other games left around the region that will affect the playoffs seeds and chances for all of our PSAC west schools. Follow along on twitter @zsimpson_d2 for updates during gameday and during the week.