RMAC Week Four Preview
September 21st, 2022 2:00pm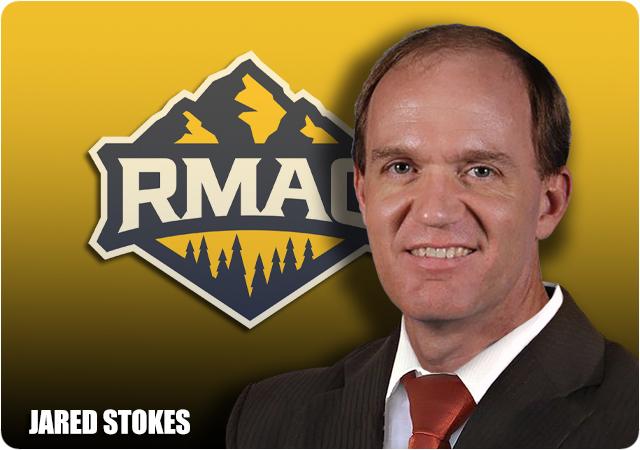 Hello, everyone.
I'm your interim RMAC columnist for the remainder of the 2022 season.
Full disclosure: I am a CSM graduate (1993) and played TE for the Orediggers under Marv Kay from 1988-91, and hope to bring insights and analysis to all followers of the RMAC.
Week three results:
It was the opening of conference play, with all ten teams participating.
New Mexico Highlands 27, Ft. Lewis 3. The Skyhawks didn't win their first game since the 2019 season but may have won a moral victory. For the better portion of the first half FLC had the lead, but that ended midway through the second quarter as Highlands went into halftime up 7-3. In the second half, the Cowboys shook off their malaise and put together two drives of 70 plus yards, putting the game out of reach. Shawntay Mills scored three times as Highlands notched their first win of the year.
South Dakota School of Mines 31, Mesa 17. In what could be considered the first upset of the 2022 season, the Hardrockers took the long ride to Grand Junction and left with a convincing win. After getting behind 10-0 midway through the second quarter and still trailing 10-7 at halftime, SDSM took control after intermission by scoring 17 unanswered points for a 24-10 lead. Both teams traded touchdowns in the fourth, the Hardrockers then running out the clock. The game was an arial dual seeing 76 combined passes thrown.
Western Colorado 17, Colorado State University-Pueblo 10. Western saw the return of running back Josh Cummings and handed the Thunderwolves their second straight loss courtesy of a balanced offensive attack with 174 yards rushing and 130 passing. In contrast, CSUP relied almost exclusively on the arm of Steven Croell who posted solid numbers with 27-43 for 262, but not enough ground game (27 for 60 with a 2.2 ypc) to keep from being one dimensional. The Mountaineers regained their confidence and CSUP is now seeking answers as to what has changed since their big week one win.
Colorado School of Mines 84, Adams State 10. Fresh off an 0-2 start to top D2 teams Grand Valley and Angelo State, CSM began the conference schedule by steamrolling Adams. The first quarter saw a competitive contest with Mines up 14-3, with Adams closing to 14-10 early in the second. Mines then seemingly decided to stop letting a gritty Adams team hang around by scoring 70 unanswered points. Adams couldn't find a running game to keep the potent Oredigger offense off the field, netting 61 yards on 45 attempts for a 1.4 ypc, but did generate a respectable 170 yards passing with 11.3 yards per catch, identifying a potential vulnerability in the Oredigger defense for future OC's to exploit.
Black Hills State University 32, Chadron 23. The Yellow Jackets retain the honor being the only unbeaten team in the RMAC by using a balanced offensive effort (149 rushing and 260 passing) and forcing a pair of key turnovers on defense. Chadron, who coming into the game had scored a total of ten points on the season more than doubled their point total but often failed to finish drives. A bright spot for Chadron was seeing the Eagle passing game improve significantly over the performances of the first two weeks.
Noteworthy observations from week three:
Fort Lewis lost but looked more like a team wanting to compete. There definitely seemed to be an attitude of don't give up that has been absent for a long time.
After rushing for a grand total of 163 yards on 82 carries for a 2.0 ypc net in their first two games, Western Colorado rushed for 174 on 43 for a 4.0 ypc net against CSUP.
SDSM went 1-1 in their OOC schedule against two comparable D2 teams and looked much more battle tested than Mesa who beat William Jewell in week one and then had a bye week.
SDSM has already surpassed 1,000 yards passing this season, the quarterback tandem of Jayden Johannsen and Spencer Zur combining for 1,154.
Black Hills is 3-0 and owns the best overall record in the RMAC. The challenge will be to avoid the come apart this team saw in 2021 when they began 4-1 and finished 4-7.
A few random honors and accomplishments:
CSM place kicker Matthew Eich earned RMAC Special Teams Player of the Week by tying the single game extra point record with 12.
NMHU Linebacker Chris Calhoun ranks #5 nationally in tackles for loss with 5.5.
SDSM Wide Receiver Jeremiah Bridges ranks #1 nationally in receiving yards with 467 yards and in touchdowns with 6.
Week four preview.
All games are Saturday September 24.
Adams (0-3) at Ft. Lewis (0-2). FLC looked like a more interested team – relative to 2021 - in their loss last week to Highlands. Adams after keeping CSM honest until early in the second quarter gave up 70 unanswered points. FLC owes their culture change to alum and Head Coach Johnny Cox who inherited a difficult situation but is up to the challenge of turning the program around. Adams looked overwhelmed last week against the top team in the RMAC, curiously after giving then #19 ranked WATM all they could handle in week two. Ft. Lewis is my "Rudy" team and I look forward to watching them improve – slowly – over time. This week though will show that this process isn't going to be a short one when Adams shakes of the ignominy of last week and earns their first win. Adams 35 - 10
Mesa (1-1) at Black Hills (3-0). In the previous week's loss to SDSM, Mesa QB Karst Hunter revealed the potential for a very dangerous deep ball. This potential was muted by getting sacked seven times and only connecting on 15 of 33 passes. Head Coach Miles Kochevar and his staff will no doubt be addressing this in preparation for the road trip to Spearfish. Black Hills enters with an undefeated record and a good-looking set of offensive stats: 29 points and 407 yards per game, with defensive numbers of 14.7 and 322. The case though can be made that these came against teams with a combined record of 1-8, so the success while legitimate might be misleading. I'm going to give Mesa the advantage because after getting a rude wake up call last week at home, I believe the prior week's deficiencies will get resolved and the high potential Mesa offense will have a big day. Mesa 38 – 21
New Mexico Highlands (1-1) at South Dakota School of Mines (2-1). The Hardrockers are a curious team to evaluate since they tend to be inconsistent at home. In 2021 SDSM had their two biggest wins and suffered their two biggest losses at O'Harra. In week two this season, they got behind Truman State (27-6) early in the 4th quarter, but then rallied before coming up short 27-20. Meanwhile their two wins of this season have come on the road by double digits, including a 14 point win last week in Grand Junction that could have been larger if not for a 4 down failure inside the Mesa 1 yard line in the 3rd quarter. Highlands takes the long bus ride to Rapid City after getting beaten at home in week one by Eastern New Mexico and then needing a second half surge last week to beat Ft. Lewis. The Cowboys definitely don't look like the team from 2021 who gave CSM and WSU all they could handle, whereas the Hardrockers are seeking to make the case that they aren't just the second-best Mines team, but the second best team in the RMAC. South Dakota School of Mines 42-17
Chadron (0-3) at Western Colorado (1-2). Admittedly I was like many who were ready to write off the Mountaineers after their winless start. Going into Pueblo and controlling the game against the Thunderwolves has me convinced I was premature. The return of Josh Cummings has proven to be a very big boost to an offense that was too one dimensional in their two losses. Meanwhile, Chadron took one on the chin to a regional rival they decimated last year 57-6. So, while both teams have spent the start of the 2022 season struggling (albeit in different ways), the Mountaineers seem to have found a way out of the morass, while the Eagles are still seeking theirs. An interesting intangible to this game will be the possibility of a distraction with it taking place on the very nice Katy O. Rady field – the home of the Mountaineer women's soccer team - while the Mountaineer Bowl is under a much overdue renovation. I don't think it will be for the home team, so WCU with their rediscovered running game and Chadron still searching for their offensive identity, will prevail in their 2022 Homecoming game. Western Colorado 30 – 17
Colorado State University-Pueblo (1-2) at Colorado School of Mines (1-2) Pueblo is the only RMAC team to win a National Championship and began the season looking like the team from that year, hanging 59 on the LSC's Midwestern State. Since then, the Wolves have lost two in a row, scoring only ten points in each. Watching the live stream of these two losses I saw a vulnerability to the run - particularly the read option – on the Thunderwolves defensive left. Grand Valley exploited this for over 300 yards rushing, and WSU controlled last week's game – especially late – by moving the chains the same way. Now Pueblo travels to Golden to take on the most polished and experienced read option tandem in the RMAC in John Matocha and Mike Zeman. I don't see CSUP fixing this vulnerability well enough before Saturday, nor being able to consistently take advantage of the Mines defensive tendency to give up the big play. Colorado School of Mines 38 – 17
Thank you, everyone for your patience on what is my first contribution to the RMAC column of the D2football.com site. I appreciate the opportunity to participate and hope to continue doing so.