RMAC Week Five Preview
September 28th, 2022 11:00am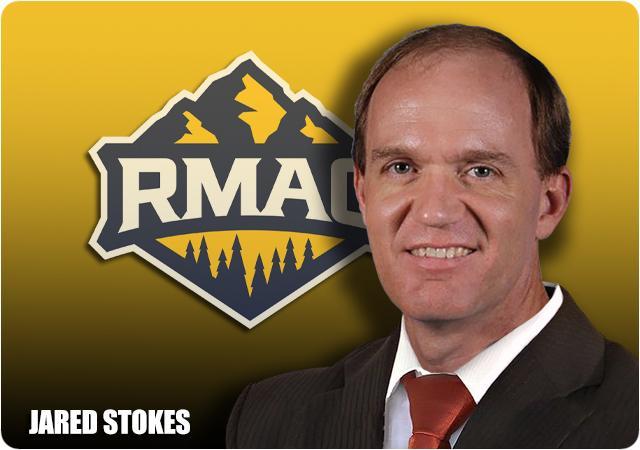 Week four results:
The second week of conference play concludes with a few surprises.
Adams State University 52, Ft. Lewis 17
The Grizzlies shook off their lopsided loss from the prior week and earned their first win by overwhelming the young but gritty Skyhawks at Dennison Memorial Stadium. In a big offensive effort, Adams ran 86 plays for 588 total yards. Running back Daylen Boddie ran for three scores to compliment Marckell Grayson's three touchdown passes. Skyhawk quarterback Braden Wingle had his best statistical day of the season by throwing for 200 yards and two touchdowns on 22 of 38. The freshman LB tandem of Christopher Ponce and Cameron Carter recorded a combined fifteen tackles for the Skyhawk defense.
South Dakota School of Mines 41, New Mexico Highlands 27
The Hardrockers unveiled a rushing game courtesy of a well executed read option attack to complement their already dangerous passing game to earn their third win of the season. Quarterback Jayden Johannsen accounted for 470 yards from scrimmage (333 passing and 137 rushing) to overwhelm the Cowboy defense and put the contest out of reach 34-7 midway through the 3rd quarter. Highlands generated a solid 147 yards on the ground with a 4.5 yard average, and despite only completing 7 of 13 passes, rolled up 255 yards through the air for an astonishing 36.4 yards per catch. Twelve penalties for 106 yards though doomed their attempt to keep pace, dropping them to 1-1 in conference play.
Western Colorado 56, Chadron 28
Mountaineer quarterback Connor Desch threw five touchdowns and 234 yards on 15 of 18 passes in the first half to put the game out of reach by intermission 42-7. The Eagles couldn't keep up with the efficient Western offense that gained nearly seven yards per snap, and often killed their early drives with costly penalties. The Mountaineer defense and special teams aided the total team victory with a key interception and blocked punt deep in Chadron territory. Eagles QB Mason Hamilton had a solid statistical going 28 of 51 for two TD's, connecting with WR Tommy Thomas five times for 64 yards and a score.
Colorado School of Mines 45, Colorado State University-Pueblo 17
The Orediggers scored touchdowns on their first six possessions to put them ahead 42-3 with 9:33 left in the 3rd quarter. The CSUP defense had no answer for Mines quarterback John Matocha who blistered them with 33 of 42 passes for 318 yards and two touchdowns. The Thunder Wolf offense couldn't find their footing until starting QB Steven Croell was replaced by Hunter Raquet who led two late scoring drives to trim the margin of defeat. CSM defensive back Mason Pierce extended his streak of games with an interception to three.
Black Hills State 31, Colorado Mesa 28
In the most exciting RMAC game of the season, Black Hills engineered a 7 play, 68 yard touchdown drive with 43 seconds remaining to defeat Mesa. After a scoreless first quarter, Mesa took a 14-0 lead early in the second after a 71 yard fumble recovery by LB Hudson Metcalf. BHSU answered back with a 92 yard touchdown pass from Chance Eben to TJ Chukwurah. A one yard run by Nolan Susel tied the game at 14, Mesa then taking a 21-14 lead into halftime when QB Karst Hunter connected with RB Jullen Ison on a 16 yard strike. Another one yard Nolan Susel TD in the third tied the game at 21, where it stayed until 5:11 left in the 4th when kicker Coleman Chapman put the Yellow Jackets up 24-21 with a 52 yard FG. Karst Hunter then drove the Mavericks 70 yards in seven plays with 2:23 remaining to set up the Black Hills come from behind score. Black Hills QB Chance Eben led all passers with 296 yards on a razor sharp 23 of 28. The Yellow Jacket defense muted the Maverick deep ball, limiting QB Karst Hunter to 185 yards on 19 of 33, and intercepting twice.
RMAC Players of the Week:
Offense: WSU QB Connor Desch for his 18 of 24 for 265 yards with 5 TD's and 0 Ints.
Defense: WSU DB Ethan Sanchez-Maxwell for his 7 tackle (6.0s, 1.0a) and one interception performance.
Special Teams: BHSU kicker Coleman Chapman for connecting on 4 of 4 PAT's and a school record tying 52 yard field goal.
Noteworthy items from week four:
Black Hills is 4-0 for the first time since 1970.
SDSM is 2-0 in conference play for the first time since joining the RMAC.
For the first time this season, the Chadron offense allowed a quarterback sack.
For the first time this season, the SDSM defense recorded an interception.
The RMAC in the national top ten:
SDSM QB Jayden Johannsen ranks #5 nationally in passing yards with 1290.
SDSM Wide Receiver Jeremiah Bridges is tied for #3 nationally with 28 catches for 575 yards and 7 TD's.
Ft. Lewis Freshman Linebacker Cameron Carter ranks #2 nationally for solo tackles with 23 in 3 games.
CSM quarterback John Matocha ranks #9 nationally in passing efficiency at 167.47, coming from a stat line of 89 of 125 for 1079 yards, 9 TD's and 0 Ints.
Chadron ranks #10 nationally in sacks allowed with only 2 for the season.
Week five preview.
All games are Saturday October 1.
New Mexico Highlands (1-2) at Adams State (1-3)
The Grizzlies took care of business last week with a big offensive performance. This is exactly the boost the Adams offense needs heading into Saturday night's game against fellow one win Highlands. The Cowboys bring an offense that heavily emphasizes the run game (70-30 rush to pass ratio in the last two weeks) in order to open up the deep ball (an RMAC leading 24.7 yards per catch). This unconventional strategy defeated Ft. Lewis in week two but proved ineffective when rallying from behind last week. Look for Adams to employ the balanced offensive scheme they used to great effect last week and get ahead early, forcing Highlands into another come from behind situation. Adams 34 - 24
Ft. Lewis (0-3) at CSU-Pueblo (1-3)
There are many questions lacking answers as to what has happened to the Thunderwolves since their big first game victory against now 3-1 Midwestern State. Defensively, CSUP is not adjusting to opponent's offensive success, while the Wolf offense is only averaging 12.3 points. This week will give Coach Wristen a chance to work things out, since the Skyhawks will need more than their admirable grit and determination to stage an upset in the Thunderbowl and spoil the CSUP Homecoming game. It will be interesting to see if Steven Croell starts at QB, or Hunter Raquet continues the tenure he began in the second half last week's game in Golden. Look for CSUP to take advantage of FLC's second half struggles where this season they've been outscored 72-10. CSUP 45 – 10
Colorado School of Mines (2-2) at Chadron (0-4)
The Oredigger offense has been executing with precision since conference play began, averaging a whopping 570 yards and 64 points per game, getting well in front early and forcing their opponent to play catch up. This is bad news for the Eagle defense which in that same period has surrendered 430 and 44 respectively. Chadron's offense has improved statistically from the first two games by 200 yards per. This remarkable improvement though will probably not be enough for the Eagles to keep pace with the quick strike Oredigger attack. CSM 52 – 17
Western Colorado (2-2) at Mesa (1-2)
Look for Connor Desch to take advantage of a Mesa pass defense that has surrendered 645 combined yards in the previous two games. The red hot Western QB also has the outlet of leading rusher Josh Cummings (4.9 ypc average) to keep the Maverick defense off balance. Mesa's defense will need to keep pressure off Karst Hunter and the offense to prevent another game where they are forced to play from behind. The Maverick offense showed a no quit attitude in their back and forth battle last week in Spearfish but was unable to sustain a late rally that ended at mid field. Predicting a similar result this week where the Mountaineers will hold on late and hand the Mavericks their third straight defeat. WSU 31 - 24
Black Hills (4-0) at South Dakota School of Mines (3-1)
The RMAC teams with the best records will meet for the 137th Black Hills Brawl Saturday night at O'Harra Stadium. Success for both teams this season has come by way of high performing offensive effort. Black Hills brings a 30 point and 411 yard per game average into Rapid City in hopes of keeping pace with the Hardrockers and their 34 point per game average and #5 nationally ranked total offense of 481 yards per game. Defensively, the Yellow Jackets are better in points allowed, limiting their opponents to 18 points per game versus the Hardrocker's 23. Statistically the teams are essentially even with Black Hills holding a 325 to 352 yard per game advantage. Ultimately this will come down to which of the very good QB's takes the most advantage of what he'll be given. Jayden Johannsen of SDSM has been doing so regularly enough to rank #5 nationally. His BHSU counterpart Chance Eben showed last week that he wants in on that conversation. For all these reasons this is a tough came to predict, so using the common opponent of Mesa for comparison, going with SDSM to retain the Homestake Trophy. SDSM 38 – 31.
Thank you, everyone for your continued patience on what is now my second contribution to the RMAC column of the D2football.com site. I appreciate the supportive feedback and continued encouragement.