RMAC Week Six Preview
October 5th, 2022 6:00am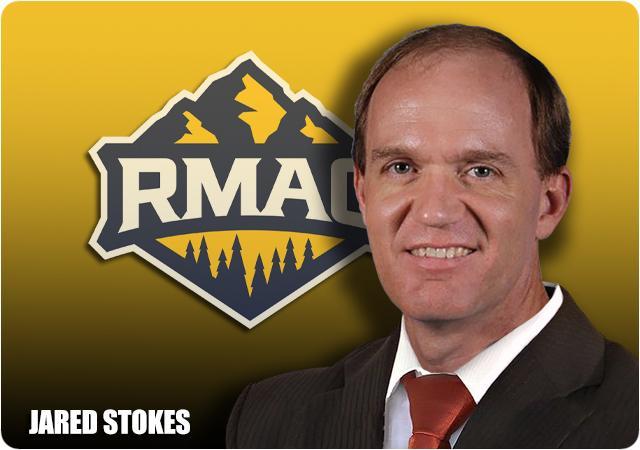 Week five results:
The afternoon games weren't close, but the evening games went down to the wire.
CSU-Pueblo 75, Ft. Lewis 3.
CSUP executed a flawless offensive game plan and scored touchdowns on all seven of their first half drives to take a 49-3 halftime lead. QB Hunter Raquet started for the Thunder Wolves and took advantage of short fields on his first five possessions to put the game out of reach 35-0 midway through the second quarter. CSUP receiver Andrew Cook had a big day catching two passes for 51 yards, both for TD's, and returned four punts for 114 yards. Ft. Lewis couldn't find success on offense all game, averaging only 2.4 yards per play and picking up just 13 first downs. Skyhawk QB Braden Wingle made a noble attempt to get the FLC offense going by completing passes to nine different receivers for 140 total yards on 21 of 36 attempts.
New Mexico Highlands 23, Adams State University 21.
The Cowboys used a run oriented offensive attack and a 2 to 1 time of possession advantage to stave off a late rally by the Grizzlies. NMHU led 16-7 at halftime and held on late in the game when Adams scored with 12 seconds remaining and recovered the ensuing onside kick. Shawntay Mills rushed for 163 yards on 32 carries and added two receptions for 32 yards to lead the Highlands offense. Adams QB Marckell Grayson went 16 of 34 for 214 yards with two TD's, a potential third getting knocked down on a hail Mary as time expired.
Colorado School of Mines 45, Chadron 9.
The Orediggers scored 45 unanswered points after trailing 9-0 with 8:39 left in the second quarter. The CSM offense looked out of synch early but recovered after Mason Pierce returned a second quarter punt 43 yards to set up the first of seven scoring drives. The Eagles looked inspired on both sides of the ball to open the contest but fell behind 24-9 at a halftime. Beginning in the second quarter, the CSM defense sacked Chadron QB Preston Pearson seven times and forced two interceptions. Oredigger QB John Matocha had another big game, going 24 of 32 for 319 yards and 4 TD's. Receiver Josh Johnston was responsible for nearly half of these yards with five catches for 156, surpassing 2,000 yards for his career.
Western Colorado 42, at Mesa 34. 2 OT.
The Mavericks overcame a 28-7 second quarter deficit to force two overtimes against the visiting Mountaineers. Mesa QB Karst Hunter lead the second half rally, finishing the contest with 447 yards from scrimmage with 336 passing on 30 of 53 and adding 111 yards rushing on 17 carries. Mesa D held WSU to 346 total yards, but an interception deep in Maverick territory in the first quarter and a 100 yard kick off return in the second quarter by WSU WR Victory David muted the accomplishment. The teams traded field goals in the first OT, Western opening the second with a TD strike from WSU QB Connor Desch to WR Andrew Montez and then finding TE Daniel Parsek for the two point conversion. Mesa's determined come back ended with an incompletion on fourth down.
Black HIlls 24, South Dakota School of Mines 17.
The Yellow Jackets secured the Homestake Trophy by forcing key turnovers they converted into 14 points. Of the two interceptions and two fumbles recovered, two set up short fields for the BHSU offense. SDSM generated 447 total yards of offense, receiver Isaiah Eastman carrying the load for the Hardrockers with 210 yards on 15 receptions. The Hardrockers though could only convert 9 of 24 third and fourth downs and only found the end zone on one of three opportunities. The SDSM defense contained BHSU QB Chance Eben, limiting the prolific passer to 16 of 23 for 139 yards and no TD's while sacking him four times.
RMAC Players of the Week:
Offense: CSM QB John Matocha for his 24 of 32 for 319 yards and 4 TD's.
Defense: WSU S Tim Mullin for his 10 tackle and one interception performance.
Special Teams: WSU WR Victory David for his conference record setting 49 yards per kickoff return including a 100 yard touchdown.
Noteworthy items from week four:
CSM Quarterback John Matocha was intercepted for the first time this season. Matocha also recorded his 100th career touchdown (80 passing, 19 rushing, 1 receiving)
Black Hills is 5-0 for the first time since 1951.
After only surrendering two QB sacks in their first four games, the Chadron offense surrendered seven against CSM.
The RMAC in the national top ten:
SDSM QB Jayden Johannsen ranks #1 nationally with 1853 total yards from scrimmage as well as #5 nationally in passing yards with 1640.
CSM quarterback John Matocha ranks #6 nationally in passing efficiency at 173.36, coming from a stat line of 113 of 157 for 1408 yards, 13 TD's and 1 Int. Matocha's passing yardage ranks him #10 nationally.
SDSM Wide Receiver Jeremiah Bridges ranks #5 nationally with 32 catches for 637 yards and 7 TD's.
SDSM Wide Receiver Isaiah Eastman is tied for #10 nationally with 44 catches for 565 yards and 3 TD's.
Ft. Lewis Freshman Linebacker Cameron Carter ranks #9 nationally for solo tackles with 27 in 4 games.
Week six preview.
All games are Saturday October 8.
Chadron (0-5) at Ft. Lewis (0-4).
The Eagles will take the very long road trip to Durango in hope of their first win of the season. Chadron will look to start quickly against the Skyhawks the way they did last week against CSM and put the game out of reach early. Defensively, Ft. Lewis will seek to exploit Chadron's poor third down conversion rate (29 of 82) and proneness to turnovers (14 in five games), and offensively exploit Chadron's unproductive pass rush (only eight sacks in five games). The Eagles showed potential early last week and gave undefeated Black Hills a test in week three, indicating they have everything they need to handle the very young Skyhawk team this week. Chadron 34 – 13.
CSU-Pueblo (2-3) at Adams State (1-4).
The Thunder Wolves will seek to maintain their momentum from their blowout win over Ft. Lewis when they visit Rex Stadium. Hunter Raquet will start for the second week in hopes of exploiting an ASU defense that is giving up 38 points and 438 yards per game and allowing nearly 50% conversion rate on 3rd down. The Adams offense will therefore need to establish a rushing game to control TOP and keep the CSUP offense off the field. The Grizzlies have had moderate success doing so this year (132 ypg with a 3.7 ypc) but have been forced to the air when getting behind as they have in four of five games. Wristen's team will continue this trend and put the contest out of reach early. CSUP 49 - 17
Black Hills (5-0) at New Mexico Highlands (2-2).
The Yellow Jackets will take undefeated record on their longest road trip this season to Las Vegas, NM. The Yellow Jackets will rely on their solid rushing defense (124 yards per game) and turnover production (9 interceptions and 4 fumble recoveries) to stymie the Cowboy ball control offense. The Cowboys will seek to copy what SDSM did last week and slow down the BHSU offense by harassing QB Chance Eben. Statistically though this is a tough ask since the Cowboy defense has only produced eight sacks and four turnovers, while allowing 48% on third down conversions since conference play began. NMHU will need to hope the distraction of a nearly 12 hour bus trip will aid their effort. Josh Breske has coached his team too well thus far to let that happen. BHSU 24 - 14
Mesa (1-3) at Colorado School of Mines (3-2).
The Mavericks have won three of the last five meetings including last year's 26-21 win in Grand Junction that ended the Oredigger quest for an undefeated season. Mesa isn't the same team this year, unable to find a defense to support their productive offense. This spells trouble heading into Golden to face the CSM offense averaging 45 points per game (all) and 58 per game (RMAC). The Orediggers haven't been seriously tested since their week two loss to Angelo State (presently undefeated and ranked #3 in the D2football national poll) and there is little to suggest the 1- 3 Mavericks will change that. Expect a big day on Homecoming from CSM QB John Matocha in both the RPO and downfield game to leading receivers Josh Johnson and Max McLeod. Expect Mesa QB Karst Hunter to be called on for a fourth week in a row to rally from an early deficit. Expect a fourth straight Mesa defeat. CSM 49 – 21.
South Dakota School of Mines (3-2) at Western Colorado (3-2).
Western will host their second home game of 2022, and SDSM will try to spoil Homecoming at Katy O. Rady Field. Both teams have a lot at stake in regard to possible post season aspirations since a three loss team is unlikely to advance in the Super Region. The Mountaineers showed against Chadron they are formidable on their temporary surface, but the Hardrockers have won twice on the road this season, each time by double digits. Western's defense will have its hands full containing Hardrocker QB Jayden Johannsen and his highly productive receiving tandem of Jeremiah Bridges and Isaiah Eastman. WSU can't let the SDSM offense produce the way they allowed he Mesa offense last week, otherwise Mountaineer QB Connor Desch will have to count on short fields and a big returns on special teams to keep pace. Suspecting that both sides will bring their best offense efforts and increase the possibility of a second consecutive Western OT shootout win. WSU 45 – 42