RMAC Week Seven Preview
October 12th, 2022 7:00am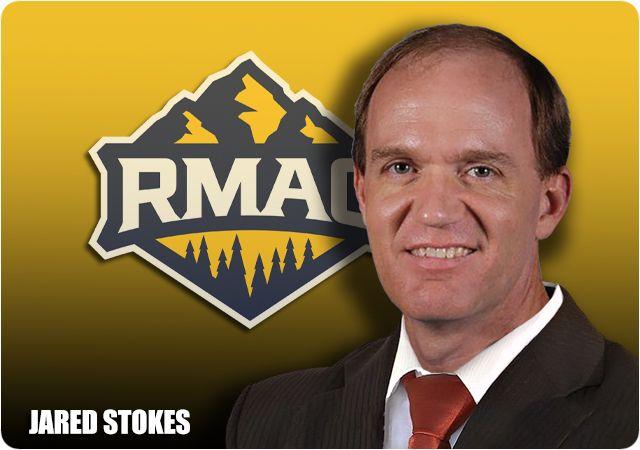 Week six results:
The last undefeated team falls, and only one winless team remains.
Chadron 56, Ft. Lewis 3.
Under the direction of redshirt freshman Preston Pearson, the Eagles produced a season best 585 yard offensive effort at Dennison Memorial Field. Chadron rolled up 32 first downs and 360 yards rushing for nearly 7 yards per carry. The Eagle defense also had their best game, holding Ft. Lewis to 114 total yards, 7 first downs, and negative 0.5 yards per rushing attempt. Dylan Holt was the lone offensive bright spot for the Skyhawks with his four receptions for 61 yards. Sophomore LB Josiah Flores stood out on the FLC defense with 13 total tackles (9 solo).
CSU-Pueblo 52, Adams State 20.
The Thunder Wolves used a 272 yard rushing attack and converted 5 of 5 fourth downs to overwhelm the Grizzlies in Alamosa. Hunter Raquet threw two of this three TD's in the first half to put the game out of reach 31-7 at intermission. CSUP WR Nigel Mitchell iced the cake in the third quarter with a 95 yard kickoff return TD. Adams WR Elijah Harper caught 4 passes for 73 yards, including a 60 yard TD, while WR Kentrell Petite returned 3 punts for 71 yards including one of 59. Defensively, Adams didn't challenge CSUP, coming up empty on turnovers and recording no sacks. The Thunder Wolf defense sacked Marckell Grayson three times and intercepted him once. With this win, CSUP now has 13 in a row over Adams.
Colorado School of Mines 48, Mesa 21.
The Orediggers scored 27 unanswered points to earn their fourth win of the season and the Nyikos Cup. The game was tied 21-21 with 27 seconds remaining in the second quarter when Matthew Eich drilled a 20 yard field goal. Three plays later, CSM CB Masion Pierce intercepted his fourth pass of the season and returned it 27 yards for a TD to extend the lead 31-21 at halftime. The Oredigger defense then completely shut down the Maverick offense in the second half, limiting it to 4 first downs, 47 total yards, and 0 of 5 third down conversions. CSM QB John Motocha had another big game going 16 of 23 for 328 yards and 3 TD's. His favorite target Max McLeod had 6 receptions for 177 yards and 2 TD's.
South Dakota School of Mines 38, Western Colorado 10.
The Hardrockers used a balanced offensive attack to generate 507 yards on 79 plays and hold a 2 to 1 time of possession advantage. WCU, after tying the game 7-7 on their first play from scrimmage with a 75 yard TD pass from Connor Desch to Malik White, wouldn't generate much offense the rest of the game. The Mountaineers would only account for another 140 yards on their next 46 plays and not score again after the first quarter. The Hardrocker defense dominated, intercepting two passes and forcing a fumble, while holding WCU to 3 of 10 third down conversions. SDSM QB Jayden Johannsen accounted for 407 yards and all five Hardrocker TD's, going 20 of 29 for 261 with two through the air and rushing for 146 yards on 21 carries for the other three.
New Mexico Highlands 30, Black Hills 28.
The Cowboys fended off a late Yellow Jacket rally to hand BHSU their first loss of the season. NMHU senior WR CJ Sims put on a one man show with 6 receptions for 183 yards, including a 70 yard catch on the first play from scrimmage, and an 80 yard TD catch in the second quarter. Sims then closed the first half with a 99 yard touchdown on a kick return. Black Hills rallied from 9 point deficits twice in the second half, but couldn't recover their onside kick with 27 seconds remaining. Defensively, each side sacked the other six times while holding the other to less than 30% on third down. Highlands intercepted Black Hills twice, the Yellow Jackets failing to force a turnover of their own.
RMAC Players of the Week:
Offense: SDSM QB Jayden Johannsen for his 407 total yards and 5 TD performance against WCU.
Defense: CSM CB Mason Pierce for his interception for a TD, two passes defended, and 3 solo tackles.
Special Teams: CSUP WR Nigel Mitchell for his 136 total return yards including a 95 yard kickoff return TD.
Noteworthy items from week four:
Adams' last win over CSUP was in 2008.
SDSM is 3-0 on the road, with an average margin of victory of nearly 22 points.
CSM is 4-0 in the RMAC with an average margin of victory of 44 points.
The RMAC in the national top ten:
SDSM Quarterback Jayden Johannsen ranks #1 nationally with 2338 total yards from scrimmage as well as #3 nationally in passing yards with 1974.
CSM Quarterback John Matocha ranks #2 nationally in passing efficiency at 180.44, coming from a stat line of 129 of 180 for 1726 yards, 16 TD's and 1 Int. Matocha's passing yardage ranks him #9 nationally.
SDSM Wide Receiver Jeremiah Bridges ranks #5 nationally with 36 catches for 737 yards and 8 TD's.
SDSM Wide Receiver Isaiah Eastman ranks #8 nationally with 53 catches for 682 yards and 3 TD's.
CSUP Wide Receiver Andrew Cook ranks #2 nationally in punt return average with 20.7, and BHSU WR Connor Boyd ranks #9 with 15.5.
NMHU Wide Receiver CJ Sims ranks #6 nationally in all purpose yards with 174 per game.
Week seven preview.
All games are Saturday October 15.
Ft. Lewis (0-5) at Mesa (1-4).
Mesa is in desperate need of a rebound game. Ft. Lewis, gritty determination aside, should provide it. The Mesa defense should get a reprieve from the 38 points per game surrendered since RMAC play began, since the Skyhawks have only scored 38 points all season. Look for Karst Hunter and the Mesa offense to put this game out of reach early, while Braden Wingle and the Skyhawk offense have their best statistical day of 2022. Mesa 49 - 17
Adams State (1-5) at Chadron (1-5).
The Eagles return to Chadron and seek their first home win since November 2021. Last week's victory should provide a confidence boost, particularly in the execution of the running game, this week facing an Adams defense that surrendered nearly 7 yards per carry in their loss to CSUP. Additionally, the solid execution by third starting QB of the season Preston Pearson lends to an offensive balance that should be able to exploit the porous Adams defense (41 ppg allowed). Adams' offense though will be a bigger challenge this week than was Ft. Lewis, courtesy of the Marckell Grayson to Elijah Harper deep threat. Expecting the usual fast start by Chadron, followed by the usual lull, but ultimately settled late by the home team at Don Beebe Stadium. Chadron 34 - 24
New Mexico Highlands (3-2) at CSU-Pueblo (3-3).
Both teams have found their footing, earning back to back wins in the past two weeks. The Thunder Wolves will no doubt have last season's upset on their minds, the first loss ever to Highlands in a flag fest that saw 30 combined penalties for 274 yards. Offensively, CSUP will need to replicate last week's dominating ground game and punctuate with big plays through the air to Andrew Cook and Nigel Mitchell. The Cowboys will need to keep from getting behind early since their success this season has been grinding out long drives and controlling TOP, with break outs by their own big play maker CJ Sims. Expecting a back and forth battle ultimately decided by a big return to seal the victory. CSUP 35 - 26
Western Colorado (3-3) at Black Hills (5-1).
Both teams take the field in Spearfish reeling from the prior week's defeat. Western seeks to recover from getting shut down offensively for three quarters and getting completely run over defensively. Black Hills seeks to recover the passing offense they had in the first two weeks of RMAC play, that has declined by over 100 yards per game in the last two. Though both offenses have had mediocre statistics the past two weeks, I like WCU under Connor Desch and Josh Cummings to rebound as a function of their experience doing so earlier this season. The Yellow Jackets haven't been in this position since last season, so the QB tandem of Chance Eben and Aiden Willard will need to lead the 2022 team through unfamiliar territory. Ultimately, the BHSU declining offensive production is trending with last year's mid season struggles that saw them start out strong (4-1) but fall into and never recover from a slump (finishing 4-7). WCU 31 - 21
Colorado School of Mines (4-2) at South Dakota School of Mines (4-2).
O'Harra stadium will host the two best QB's in Division II in a clash that could have post season implications. The competitive nature of the Super Region will likely keep a three loss RMAC team from advancing, making this outcome especially significant. This game has historically been high scoring, with CSM winning four of the last five by an average score of 52-32. The Hardrockers unveiled an impressive RPO last week in Gunnison to compliment a dominating defensive effort. Both will be necessary to stay in the game against the potent 2022 Orediggers offense (56 ppg in 4 RMAC games, 45 ppg overall). An interesting intangible of this matchup is the Hardrocker homefield "disadvantage". SDSM is only 1-2 at home this season, with an average score of 26-26. This mirrors 2021 where the Hardrockers were 3-3 (1-3 in RMAC play) by an average of 28-25. Predicting a lot of history will repeat, and SDSM will have a big offensive day. Predicting CSM will have an even bigger one. CSM 52 - 31