RMAC Week Eight Preview
October 19th, 2022 7:00am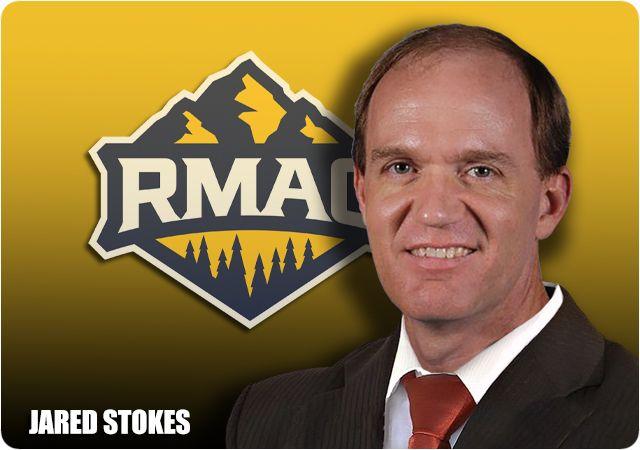 Week seven results:
A statement win and a big come from behind effort highlighted the week.
Mesa 70, Ft. Lewis 10.
The Mavericks jumped out to a 28-0 lead in the first quarter and never looked back on their way to their first RMAC victory of 2022. Mesa's offense was unstoppable in the first half, generating 417 yards on 28 plays, often quick scores on big plays. Meanwhile, the Skyhawks couldn't sustain a drive, including a late second quarter effort that ended on downs at the Mesa six yard line. The visiting team never quit and got on the board in the second half. Mesa QB Karst Hunter was 9 of 12 for 285 yards and three TD's in his two quarters of play. Ft. Lewis QB Braden Wingle had his best statistical day of the season throwing for 243 yards on 24 of 39 with a TD and no interceptions.
Chadron 29, Adams State 27.
The Eagles employed a balanced offensive attack to create a three to one time of possession advantage to win their second in a row. The Grizzlies were unable to employ a rushing game to keep the Chadron offense off the field, getting outgained 184 to 53 on the ground. Adams QB Marckell Grayson though outdueled his Chadron counterpart Preston Pearson 317 to 177 in the air, and 3 to 2 on TD passes. A strong wind throughout the game also played a large role in the outcome. With only two exceptions, both teams opted to go for conversions on fourth down rather than punt, converting a combined 9 of 13 tries. Chadron place kicker Gunnar Jones took full advantage by connecting on two 57 yard field goal attempts in the second and fourth quarters with a strong breeze at his back, ultimately preserving the margin of victory.
CSU-Pueblo 35, New Mexico Highlands 11.
The Thunder Wolves took an early 14-0 lead and never allowed the Cowboys into the game, to improve to 4-3 on the season. Pueblo QB Hunter Raquet was an impressive 23 of 31 for 287 yards to eleven different receivers and threw three TD's with no interceptions. Led by the dominating performance of DL Trey Botts, the Pueblo defense muted the normally productive Highlands rushing attack to 110 total yards on 33 carries. The Cowboy offense was unable to compensate through the air with only 143 yards on 14 of 28 attempts and two interceptions. CSUP WR Max Fine caught nine passes for 114 yards and a TD to lead all receivers.
Western Colorado 28, Black Hills State 27.
The Mountaineers overcame an early 21-0 deficit to hand the Yellow Jackets their first home loss of 2022. Black Hills completely shut down Western throughout most of the first half, allowing only 15 yards of offense in the first quarter. It wasn't until late in the second that Western completed a successful drive, cutting the Black Hills lead to 21-8 at halftime. The Mountaineers used the break to reorient themselves and came out in the second half and sustained four consecutive drives for 252 yards and three TD's, the last ultimately being the game winner. Black Hills rolled up 223 yards rushing on 39 attempts for a 5.7 yard average, but were stymied in their passing game, generating only 139 yards on 18 of 29 and getting intercepted twice. Mountaineer QB Connor Desch led all players with 291 yards from scrimmage, 233 through the air and 58 on the ground.
Colorado School of Mines 48, South Dakota School of Mines 20.
The Orediggers rolled up 363 yards of offense in the first half to put the game out of reach 34-14 at halftime. CSM wide receiver Max McLeod had TD catches of 78 and 75 yards to lead the opening half aerial circus, conducted by QB John Matocha who threw for 235 yards and 4 TD's on 10 of 15 passes. Hardrocker QB Jayden Johannsen carried the load for his team with 292 total yards from scrimmage but couldn't get a rushing attack established to keep the potent Oredigger offense off the field. The CSM defense held the normally productive SDSM ground game to 56 yards on 33 attempts, while holding the Hardrocker offense to 7 of 19 third and fourth down conversions.
RMAC Players of the Week:
Offense: CSM QB John Matocha for going 20 of 28 for 339 yards and a career high five TD passes.
Defense: CSUP DL Trey Botts for his 15 total tackles (6 solo) including three sacks.
Special Teams: Chadron K Gunnar Jones for two school record tying field goals of 57 yards each, a third field goal of 35 yards, and two extra points.
Noteworthy items from week seven:
In only nine and a half minutes of first half possession, Mesa's offense rolled up 417 yards on only 28 plays against Ft. Lewis.
Chadron kicker Gunnar Jones tied the Division II record for longest field goal of the 2022 season twice against Adams State.
CSM has scored at least 45 points in each RMAC game.
SDSM is 3-0 on the road and only 1-3 at home.
The RMAC in the national top ten:
SDSM Quarterback Jayden Johannsen ranks #2 nationally with 2549 total yards from scrimmage as well as #3 nationally in passing yards with 2241.
CSM Quarterback John Matocha ranks #1 nationally in passing efficiency at 186.30, coming from a stat line of 148 of 207 for 2027 yards, 21 TD's and 1 Int. Matocha's passing yardage ranks him #8 nationally.
SDSM Wide Receiver Jeremiah Bridges ranks #3 nationally with 46 catches for 865 yards and 8 TD's.
CSUP Wide Receiver Andrew Cook ranks #2 nationally in punt return average with 20.7.
Mesa Wide Receiver Keenan Brown ranks #4 nationally in yards per catch with 23.08.
Western Colorado Wide Receiver Malik White ranks #5 nationally in yards per catch with 22.47
NMHU Wide Receiver CJ Sims ranks #7 nationally in all purpose yards with 164.3 per game.
Week eight preview.
All games are Saturday October 22.
South Dakota School of Mines (4-3) at Ft. Lewis (0-6).
The Hardrockers take the very long trip to Durango in search of their fifth victory. SDSM has the distinction of being the only RMAC team undefeated on the road all season, and convincingly, with a margin of nearly 22 points. The Skyhawks are winless and losing by an average of 43 points at Dennison Memorial field, suggesting the outcome shouldn't be in doubt. It isn't, and Jayden Johannsen, Josiah Bridges, and Isaiah Eastman will have a big day on the way to a very big win. SDSM 56 – 3.
Mesa (2-4) at Adams State (1-6).
Defensively, neither team has done well this season, while both offenses have been productive. This recipe suggests the potential for a high scoring contest. Mesa will rely on the 35 ppg generated by their prolific offense to exploit the 39ppg surrendered by the Adams defense. The Grizzlies will seek to repay the favor against a Maverick defense surrendering at least 31 points in four of five RMAC games. Presuming an offensive battle, Mesa has a greater potential to control the tempo with a ground game since Karst Hunter can execute a much better read option than Marckell Grayson. Both will rely on their respective game breakers to shift the balance in their favor. Look for Mavericks Keenan Brown and Jullen Ison to outduel their Grizzly counterparts Elijah Harper and Dequan Hopkins. Mesa 42 – 31
Chadron (2-5) at CSU-Pueblo (4-3).
A contest that pits two QB's who replaced the original starters, both successfully. CSUP's Hunter Raquet emerged in the second half of the loss to CSM in week four and has since guided the Thunder Wolf offense to 54 points per game. On the other side, Chadron has counted on Preston Pearson to lead them to back to back wins. Both have solid supporting casts; Austin Bacher and Andrew Cook for Raquet, while Pearson relies on Jalen Starks and Alohnte Hair. The difference in the battle between the two emerging QB's will be the defenses they face. Pearson and the Eagles line up against an improved Thunder Wolf squad that since getting run over in week four in Golden, has allowed only 34 points total in their last three games. Raquet will tee off against a Chadron defense giving up 401 yards and 36 points per game. The much better Pueblo defense will be the difference in a fifth Thunder Wolf win. CSUP 38 - 17
Western Colorado (4-3) at New Mexico Highlands (3-3).
The Mountaineers will seek to continue their offensive performance from the second half of last week's game, this week in Las Vegas. The team that shook off the malaise that began in week six at home against SDSM, resembled the team that shared the RMAC championship in 2021. Such a continued improvement will be needed to defeat the Cowboys who are 2-0 at home against RMAC opponents. The Cowboys will seek to control time of possession and employ the big play ability of Shawntay Mills and CJ Sims. Western will need to copy what CSUP did last week and shut down the NMHU running game since the Cowboy passing game has been unable to carry the offense on its own. Expecting this, and for Connor Desch to exploit the Cowboy secondary the way Hunter Raquet of CSUP did last week. WCU 31 - 20
Black Hills State (5-2) at Colorado School of Mines (5-2).
The Yellow Jackets travel to Golden to try and break their two game losing streak and hand the Orediggers their first RMAC loss. BHSU will need to find a way to slow down an offense that is averaging 54 points per game since conference play began, or find a way to score more than their own average 28. The ask is big, especially since the Black Hills total offense has declined in yardage by an average 103 per game since week four and has lately emphasized a rushing attack. Success in this regard will prove a challenge. The Oredigger defense has only allowed an RMAC opponent more than 100 yards rushing once, while surrendering an average of only 58 per game. Black Hills will also need to mute the playmaking ability of the CSM game breakers such as WR Max McLeod who in his last two games has caught 11 passes for 346 yards (31.5 ypc) and four TD's. Not seeing the Yellow Jackets able to check all these boxes. Expecting instead to see CSM continuing their dominance, and BHSU unable to keep pace. CSM 45 – 13.