RMAC Week Nine Preview
October 26th, 2022 10:00am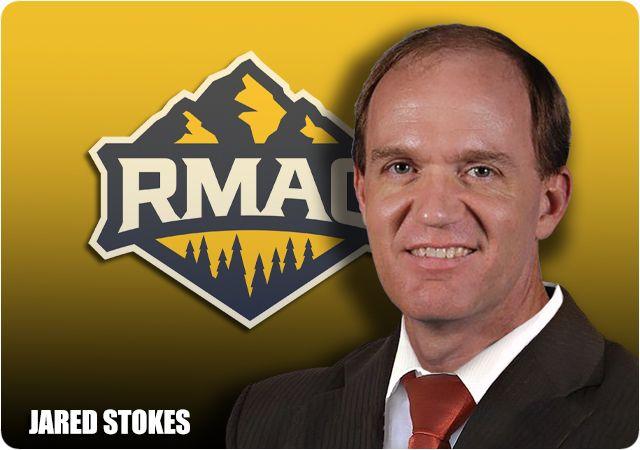 Week eight results:
Several accomplishments throughout the conference ended lengthy droughts.
South Dakota School of Mines 65, Ft. Lewis 20.
Ft. Lewis tied the game 7-7 with 8:56 left in the first quarter after a strong 10 play, 77 yard drive, their first TD on an opening possession this season. SDSM then responded with 58 unanswered points to take a 65-7 lead into the fourth quarter, recording their largest scoring effort since 2013. The Hardrockers scored on defense and took advantage of short fields provided by four turnovers to overshadow the Skyhawk's best offensive performance of 2022. SDSM QB Jayden Johannsen threw for a school record tying six TD's on 18 of 29 attempts. Ft. Lewis WR Christopher Thomas led all receivers with 125 yards on 4 catches, including a 72 yard TD, the longest by a FLC receiver since Oct 20, 2018.
CSU-Pueblo 34, Chadron 12.
CSUP WR Andrew Cook caught four TD passes from QB Hunter Raquet to lead the Thunder Wolves to their fourth straight win. The first half was a defensive contest, seeing the teams combine for eight punts, two turnovers, two blocked PAT's, and two missed field goals on their way to a 6-6 halftime tie. Cook then scored three TD's on catches of 31, 10, and 63 yards to put CSUP ahead 27-6 at the end of the third quarter. The Eagles couldn't respond in kind, their offense stagnant into the second half, only generating 234 total yards and 3.2 per snap. Eagles DL Hunter O'Connor led all defensive players with 10 total tackles including 3.5 sacks.
Western Colorado 30, New Mexico Highlands 13.
The Mountaineers used a balanced offensive attack to improve their record to 4-3. QB Connor Desch directed the offensive output of 473 total yards and 5.7 yards per play, while converting 10 of 19 third down conversions. The Cowboys kept pace in the first half, trailing only 17-13 at halftime. But in the second, the NMHU offense sputtered, unable to complete drives and mustered only 65 total yards and 2 of 7 third downs. Western's defense did its part, sacking Highland QB Gage Guardiola three times and holding the Cowboy's leading rusher Shawntay Mills to only 42 yards on 11 carries. NMHU receivers CJ Sims and Quavon Beckford though had a big day, combining for 10 catches and 210 yards.
Colorado School of Mines 38, Black Hills State 0.
The Orediggers took a 31-0 halftime lead and then pitched their first shut out of the season to improve to 6-0 in RMAC play. The CSM defense had an incredible day, holding the normally productive BHSU running game to 39 yards on 38 carries, and only allowed 107 yards in the air. The home team would also sack visiting QB Chance Eben ten times and not allow a single Yellow Jacket third down conversion on 13 attempts. Black Hills had no answer for Oredigger QB John Matocha who threw for a career best 377 yards on 26 of 34 attempts with three TD strikes of 73 yards to Max Mcleod, 75 to Mason Karp, and 44 to Flynn Schiele.
Adams State 45, Mesa 31.
Adams took advantage of a porous Mesa secondary that surrendered over 15 yards per catch to defeat the Mavericks for the first time since 2013. Tied 17-17 at halftime, Adams mounted a team effort in the third quarter to put the game out of reach by scoring on offense, defense, and special teams. Penalties played a big part in the outcome, each team committing 14 for a combined 290 yards. Mesa seemed affected more, as theirs often sustained Grizzly drives or inhibited their own. Adams QB Marckell Grayson had a big night going 20 of 33 for 303 yards and 3 TD's. WR Kentrell Petite accounted for 8 of these for 103 yards to lead all receivers. Adams DB Ahmed Bernard had 4 solo tackles and a pass break up and also returned three kickoffs for 112 yards including a 97 yard TD.
RMAC Players of the Week:
Offense: SDSM QB Jayden Johannsen for his 18 of 29 for 238 yards and 6 TD's against Ft. Lewis. (This is the first time since the RMAC became a DII conference a player has been given player of the week honor three times in the same season).
Defense: CSM LB Mack Minnehan for his 10 tackle performance including 4.5 for loss and 2.5 sacks against Black Hills.
Special Teams: ASU DB Ahmed Bernard for his three kick returns for 112 yards, including a 97 yard TD against Mesa.
Noteworthy items from week eight:
Dating back to the first meeting in 1962, CSM is 12-0 against BHSU.
Adams defeated Mesa for the first time since November 2013.
Against SDSM, Ft. Lewis RB Jeff Hansen scored the team's first rushing TD of the season.
Since their loss against CSM in week four, CSUP has won four straight by an average score of 49-12.
SDSM is 4-0 on the road this season with an average margin of victory of 28 points.
CSM WR Max McLeod has caught four TD's of 70 yards or more in the past three games.
The RMAC in the national top ten:
SDSM Quarterback Jayden Johannsen ranks #2 nationally with 2808 total yards from scrimmage as well as #5 nationally in passing yards with 2479.
CSM Quarterback John Matocha ranks #1 nationally in passing efficiency at 188.76, coming from a stat line of 174 of 241 for 2404 yards, 24 TD's and 1 Int. Matocha's passing yardage ranks him #7 nationally.
CSUP Quarterback Hunter Raquet ranks #2 nationally in passing efficiency at 184.41, coming from a stat line of 70 of 109 for 1081 yards, 14 TD and 3 Int.
SDSM Wide Receiver Jeremiah Bridges ranks #4 nationally with 53 catches for 947 yards and 8 TD's.
SDSM Wide Receiver Isaiah Eastman ranks #9 nationally with 64 catches for 833 yards and 5 TD's
CSUP Wide Receiver Andrew Cook ranks #2 nationally in punt return average with 20.7.
Mesa Wide Receiver Keenan Brown ranks #2 nationally in yards per catch with 23.08.
Western Colorado Wide Receiver Malik White ranks #4 nationally in yards per catch with 22.47.
CSM Wide Receiver Max McLeod ranks #6 nationally in yards per catch with 21.97.
Week eight preview.
All games are Saturday October 29.
Ft. Lewis (0-7) at Black Hills (5-3).
The Yellow Jackets seek to stop their three game losing streak when they host the Skyhawks. Ft. Lewis' best chance to prevent this will be through the air since their running game is only averaging 1.9 ypc, and responsible for one TD in seven games. Black Hills has demonstrated a vulnerability against the pass in the last four games, averaging over 312 yards and 14 per catch. The Yellow Jackets also can't afford to get into a aerial duel since their passing offense is only averaging 149 yards per game in that same span. Fortunately for Black Hills, Ft. Lewis is still trying to find offensive consistency, so although the Skyhawks might produce a solid day statistically, they don't yet have a defense to support the slowly but steadily improving offense. Look for Yellow Jacket RB Nolan Susel to carry the load via the ground against a Skyhawk defense giving up nearly six yards per carry this season. BHSU 35 -17.
Adams State (2-6) at South Dakota School of Mines (5-3).
While undefeated and winning by an average of 28ppg on the road, SDSM is seeking only their second victory this season at home. This presents an opportunity for an upset since the Hardrockers are giving up an average of nearly 32ppg at O'Harra. On the other side, the Grizzlies give up 38ppg, setting the stage for a high scoring contest regardless. Look for Jayden Johannsen to exploit the Adams secondary with efficiency. Aiding this effort will be the well executed Hardrocker RPO that will keep the Grizzly defense off balance. Look for the ASU tandem of Marckell Grayson and Elijah Harper to connect on several big play opportunities, but just not enough to get ahead and stay there. Look for the Hardrockers to take this one, but in a contest that will be much closer than it would if played in Alamosa. SDSM 42 – 31.
New Mexico Highlands (3-4) at Chadron (2-6).
This is a difficult game to preview due to personnel issues. Chadron seems to be in a QB quandary again with injuries to leading passer Preston Pearson and second leading passer Heath Beemiller. Should the Eagles rely on their fourth team QB, expect a battle on the ground. Such a contest would pit statistically even teams (3.9 versus 3.8 ypc, and 155 versus 152 ypg), and suggest the balance would come in the form of the superior passing game. Highlands has likewise had a rotating QB situation between Michael Jackson, Ezekiel Payne, and Gage Guardiola, so the only advantage the Cowboys hold is that each has started at least once this season. Ultimately this contest should be decided by the impact players, in which case Highlands has the advantage of big play threats in the form of WR CJ Mills and Quavon Beckford. Expecting several field goals from Chadron K Gunnar Jones to be overshadowed by a game breaking play from Highlands. NMHU 20 – 16.
Colorado School of Mines (6-2) at Western Colorado (5-3).
The Orediggers travel to Gunnison for a match that could determine the RMAC champion. Western has been a bit wobbly since getting beaten at home by SDSM in week six, showing a tendency for slow starts. Meanwhile, the Orediggers have been putting games out of reach by halftime. This could spell trouble for the Mountaineers since the CSM offensive dominance has come in the form of methodical and efficient scoring drives punctuated with big downfield plays. The Mountaineers will be tasked with not only scoring much more than their 28ppg season average but holding CSM to much less than their 45ppg season tally. Western has plenty to play for, in the form of both a share of the RMAC title and the hope of a post season berth by winning out. Expecting this motivation to reveal itself in the form of a solid Mountaineer start and a close game early. Then expecting CSM and their playmakers to blow the game open and put it out of reach by the end of the third quarter. CSM 45 – 17.
CSU – Pueblo (5-3) at Mesa (2-5).
The Thunder Wolves travel to Grand Junction in search of their fifth straight win. Pueblo has been improving steadily in their past four games, especially on defense where they have given up only 12ppg in that span. This will get tested by the very capable Mesa offense averaging 34ppg this season. Conversely, CSUP has found a very good QB in Hunter Raquet who has quietly climbed the national statistics and now sits second in pass efficiency to only CSM's John Matocha. Raquet has built a very good rapport with WR's Max Fine, Andrew Cook, and Nigel Mitchell, which is bad news for the porous Mesa secondary. Look for the improved Thunder Wolf offense to take full advantage of the Maverick's 31ppg surrendered, and their defense to successfully fend off a come from behind effort. CSUP 42 – 24.
RMAC teams in the Super Region 4 rankings.
As of October 24, Colorado School of Mines is the only team from the conference in the top ten for SR4. The actual rankings for seeding will not occur until the following week. Of the ten ranked for the seven slots to receive a post season berth, only one (West Texas A&M from the LSC) has three losses, the rest two or fewer. With three games left to play, the rankings can still change, so the possibility of a current three loss team from the RMAC to enter this group still exists. The final games of the 2022 season therefore take on particular importance for WCU, SDSM, CSUP, and BHSU.