RMAC Week Ten Preview
November 2nd, 2022 10:00am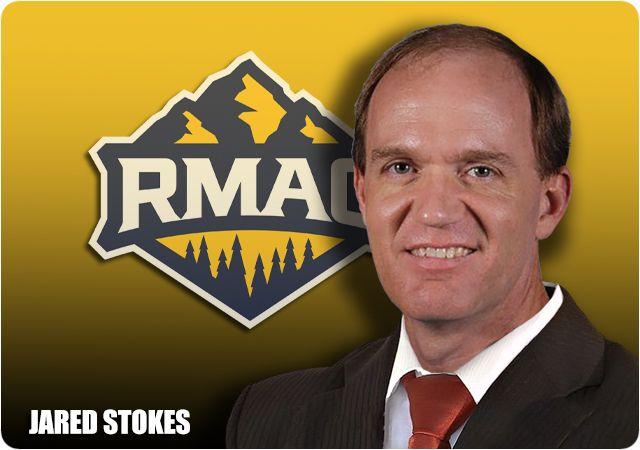 Week nine results:
Several games went down to the wire, and a clear favorite for the top of the RMAC emerged.
Black Hills 75, Ft. Lewis 0.
The Yellow Jackets shook off their shutout loss the week prior to hand the Skyhawks their first of the season. Black Hills set a program record for points scored in a single game, as well as a record for yards gained since becoming a D2 program. Their 633 total yards of offense included 350 on 45 rushing attempts by nine different Yellow Jackets. The Skyhawks couldn't muster much offense of their own, totaling only 190, and a paltry 56 yards passing on 11 of 21 attempts. The Black Hills defense did its part with seven sacks and preventing a single third down conversion on 13 Ft. Lewis attempts.
Chadron 17, New Mexico Highlands 3.
Behind eight sacks, four turnovers, and three of thirteen third down conversions, the Eagle defense paved the way for a win at Don Beebe Stadium. Eagle DL Tayven Bray led the effort with 8 total tackles including 3.0 sacks. A healthy Heath Beemiller directed the Chadron offense to 21 first downs and 383 total yards to cement the low scoring, but solid victory. Shut down in the air, Highlands was forced to rely on their running game, but could only produce 136 yards on 38 attempts, consequently only reaching the red zone once. Defensively, the Cowboys bent but rarely broke, led by LB Devin Coney with 15 tackles including 5 solo, and 1.5 sacks.
South Dakota School of Mines 23, Adams State 20.
Behind the efforts of QB Jayden Johannsen, the Hardrockers squeezed out a close win at home to assure themselves a winning record for the 2022 season. Johannsen accounted for 386 of SDSM's 487 total yards, split between 308 in the air and 78 on the ground. The Grizzlies kept pace, tying the game 20-20 with 8:26 left in the game after converting on a well executed fake punt that sustained the drive. As they have been all season, the Hardrockers struggled at home, committing six costly penalties and only converting on three of five red zone attempts.
CSU-Pueblo 33, Mesa 28.
The Thunder Wolves took advantage of the Maverick secondary to keep their post season prospects alive. The Mavericks executed well enough on offense to go ahead 21-10 early in the second quarter. Hunter Raquet and the CSUP offense then asserted themselves by scoring twice in the final two minutes of the half on drives of 84 and 61 yards to take a 24-21 lead into halftime. Defensively, both teams tightened up in the second half, forcing nine punts and two turnovers on the next sixteen combined possessions. Maverick QB Karst Hunter threw for 360 yards on 20 of 34 passes but was unable to mount a come from behind drive with 55 seconds remaining when suffering a strip sack.
Colorado School of Mines 30, Western Colorado 20.
The Orediggers staged a furious rally to stay undefeated in the RMAC. The tenacious Mountaineer defense intercepted CSM QB John Matocha three times and held the RMAC leading Oredigger offense to only three points until late in the third quarter, taking a 20-3 lead with 5:46 remaining. The CSM rally began with 1:09 left in the third quarter, and over the span of 11:39 of game clock, scored 27 unanswered points. The fourth quarter was all CSM, the visiting team generating 179 yards of offense, while the defense forced three turnovers and had two key fourth down stops. The Mountaineer defensive back tandem of Cy Shope and Tony Cass combined for 20 tackles, two sacks, and an interception. Despite tripling his interception total of the season, CSM QB John Matocha still threw for 346 yards on 27 of 40 passes.
RMAC Players of the Week:
Offense: CSM running back Michael Zeman for his three TD performance on 88 yards rushing and 20 receiving against Western Colorado.
Defense: CSUP defensive back Daniel Bone for his eight tackle, one interception, and one fumble recovery performance against Mesa.
Special Teams: BHSU kicker Coleman Chapman for his two 45 yard plus field goals and nine for nine PAT attempts against Ft. Lewis.
Noteworthy items from week nine:
For the first time since RMAC play began, CSM was behind at halftime and didn't score an opening half touchdown.
SDSM has secured back to back winning seasons for the first time since the 1984 and 1985 campaigns.
The RMAC in the national top ten:
SDSM Quarterback Jayden Johannsen ranks #2 nationally with 3194 total yards from scrimmage as well as #5 nationally in passing yards with 2787.
CSM Quarterback John Matocha ranks #1 nationally in passing efficiency at 180.85, coming from a stat line of 201 of 281 for 2770 yards, 25 TD's and 4 Int. Matocha's passing yardage ranks him #6 nationally, and his total yardage of 2958 ranks him #4.
CSUP Quarterback Hunter Raquet ranks #2 nationally in passing efficiency at 180.37, coming from a stat line of 90 of 143 for 1442 yards, 16 TD and 3 Int.
SDSM Wide Receiver Jeremiah Bridges ranks #4 nationally with 60 catches for 1041 yards and 11 TD's.
SDSM Wide Receiver Isaiah Eastman ranks #9 nationally with 72 catches for 955 yards and 7 TD's
CSUP Wide Receiver Andrew Cook ranks #6 nationally in punt return average with 16.8.
Mesa Wide Receiver Keenan Brown ranks #8 nationally in yards per catch with 20.93.
New Mexico Highlands Wide Receiver CJ Sims ranks #8 nationally in kickoff return average with 30.3.
Chadron Defensive Lineman Hunter O'Connor is tied for #7 nationally in sacks with 9.0
Week ten preview.
All games are Saturday November 5.
Western Colorado (5-4) Ft. Lewis (0-8).
Western has been lackluster since getting their three game win streak snapped in week six. In the four games since, the Mountaineers have gone 2-2 and been outscored 108-88. Were the game against any other team, this might be cause for concern. But Ft. Lewis regressed offensively (from a not very good place to begin) last week in their shutout loss, which doesn't bode well against a Mountaineer team that just held the best offense in the RMAC to three points until late in the third quarter. Like has been happening all season, teams that lose the week prior pull off big wins the following week against Ft. Lewis. Look for what has been happening all season with the Skyhawks to happen again this Saturday at Ray Dennison Memorial Field. WCU 63 – 3.
Black Hills (6-3) at Adams State (2-7).
Adams has improved in the past three weeks, with a big win over Mesa and two close losses on the road. This certainly seems like a consistent improvement relative to earlier this season. And taking away last week's blowout win against Ft. Lewis, Black Hills has struggled offensively in that same time span. Conventional wisdom suggests the team with the much better record will prevail. But after watching both teams a lot in the past several weeks, I can say Adams seems like a better team now than their record indicates. Black Hills didn't fare well on their long road trip to Las Vegas, and I think that could repeat in Alamosa. Adams in the upset of the week. 31 – 28.
Colorado School of Mines (7-2) at New Mexico Highlands (3-5).
The Orediggers go on the road for a second consecutive week after their big come from behind win last week in Gunnison. The Cowboys head home in search of the offensive productivity that has disappeared in the past three weeks. Last week was a wake-up call for CSM that the RMAC title and a post season berth aren't yet guaranteed. Brandon Moore will no doubt have his team ready to take advantage of a Highlands team that has only scored two touchdowns and a total of 27 points in their last three games. The table is therefore pretty well set for CSM to roll in this one. Look for CSM to get ahead early and put the game out of reach quickly. CSM 49 -10.
Mesa (2-6) at Chadron (3-6).
The Mavericks have an offense that has been competitive against the RMAC all season, averaging 33ppg. Defensively though, they've given up 34. This week though they'll face the Eagles who are (within the RMAC) 8th in scoring at 25ppg, and 7th in points against almost 29. Look for the Mavericks to exploit a defense not much better than their own. Conversely, look for Chadron to return the favor and take everything the Mesa defense gives. Karst Hunter's offense has a better big play ability than does Heath Beemiller's, so Chadron can't afford to get into a scoring fest. Predicting the Mesa offense will prevail on the road. Mesa 34 - 24.
South Dakota School of Mines (6-3) at CSU – Pueblo (6-3).
This game will pit the two teams in the RMAC with the best chance of earning a post season berth. Only the winner though will have a chance, since a four loss team is unlikely to advance. The Thunder Wolves, with their long history of post season success, early season struggles seemingly resolved, and what should be a playoff like atmosphere at the Thunderbowl, would seem to be the easy choice. However, the Hardrockers are bringing some of he best offensive talent in the nation in the likes of Jayden Johannsen and his receiving tandem of Jeremiah Bridges and Isaiah Eastman. Additionally, SDSM has been remarkably better this season on the road than at home, bringing an undefeated away record and average margin of victory of 28 points to Pueblo. CSUP hasn't had success at home this season against teams with winning records, so going with the trends seen this season and giving the edge to the Hardrockers. SDSM 38 - 31.
RMAC teams in the Super Region 4 rankings.
As of October 31, Colorado School of Mines is the only team from the conference in the top ten for SR4, presently #2. There are no teams with more than two losses in the top seven, and only two (Augustana and Central Washington) with three losses in the top ten. With two games remaining, the possibility of a current three loss team from the RMAC to enter this group still exists. The two remaining for SDSM, CSUP, and BHSU are of particular importance.