RMAC Week Eleven Preview
November 9th, 2022 9:00am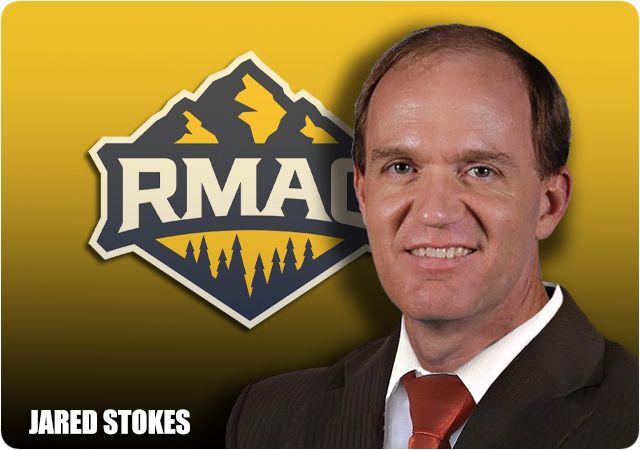 Week ten results:
The conference champion was decided, while two other teams kept post season hopes alive with big wins.
Western Colorado 55, Ft. Lewis 14.
The Mountaineers used a balanced offensive effort and a smothering pass rush to earn their sixth win of the season. The contest started out evenly, with Western up just 7-0 at the end of the first quarter, but as has been the case all season, the Skyhawks surrendered multiple scores on successive possessions. The Mountaineers took full advantage with a 31 point second quarter and went into halftime ahead 38-7. Skyhawk quarterback Braden Wingle's solid statistical day (25 of 35 for 246 yards with a TD and no INT's) was overshadowed by getting sacked eleven times. Western DB Cy Shope had a huge day defensively with 10 total tackles (all solo) including four sacks, while also forcing a fumble.
Mesa 38, Chadron 37 (1OT).
The Mavericks rallied from a 24-3 halftime deficit to defeat the Eagles in overtime. Mesa couldn't generate any offense in the first half, netting only 31 total yards while rotating quarterbacks Kia'I Keone and Gavin Herberg. Conversely, the Eagles rolled up 247 total yards behind QB Heath Beemiller on their way to what appeared to be a blowout win on Senior Day. However, in the second half, the Mavericks adjusted and took control, generating a whopping 382 yards and four TD's to tie the game at 31 with 22 seconds remaining. Mesa scored first in OT when Jacob Whitmer caught a 19 yard pass from Gavin Herberg and Lucas Ruiz Diaz connected on the PAT. Chadron responded on their possession with a Jalen Starks 2 yard rush. An unsportsmanlike conduct call on Mesa put the PAT try on the one and a half yard line, motivating coach Jay Long to go for the win on the two point conversion. The Maverick defense rose to the occasion and stuffed the attempt at the line of scrimmage and left Don Beebe Stadium with their third win of the season.
CSU – Pueblo 45, South Dakota School of Mines 20.
The Thunder Wolves kept their post season prospects alive with a dominating win over the Hardrockers. The CSUP defense paved the way by shutting out the normally prolific SDSM offense until the last seconds of the first half, taking a 24-7 lead into intermission. Quarterback Hunter Raquet directed the Thunder Wolf offense to 544 total yards and threw four TD's, more than doubling the output of his counterpart Jayden Johannsen. The CSUP defense had a big day holding the SDSM rushing game to 45 total yards and four of eleven on third down. CSUP defensive back Daniel Bone intercepted two passes, returning the second for a touchdown.
Black Hills 38, Adams 7.
The Yellow Jackets intercepted four Grizzly passes, returning two for touchdowns, to maintain a mathematical chance of a post season berth. The BHSU offense did its part by grinding out 259 yards on 47 carries. Adams was forced into the Yellow Jacket no fly zone since their own ground game was stuffed, only able to muster 39 yards on 30 attempts. BHSU running back Nolan Susel led all rushers with 130 yards on 23 carries and two TD's. Adams found success defensively by limiting Yellow Jacket quarterback Chance Eben to only 71 yards on 7 of 22 passes and intercepting him once.
Colorado School of Mines 54, New Mexico Highlands 16.
The Orediggers secured the RMAC championship with their victory over the Cowboys. The contest started out evenly, with Highlands answering the CSM opening possession TD with their own, courtesy of a well executed play action drive capped by a 37 yard TD pass from Michael Jackson to Nick McTear. After that, the Orediggers took control, and behind quarterback John Matocha's 312 yards on 18 of 25 passes in the first half, went into intermission ahead 34-6. Highlands relied on a run first offensive effort that generated a respectable 137 yards on 43 attempts but were unable to keep pace with only 6 receptions on 12 passing attempts. CSM running back Michael Zeman outdueled his NHMU counterpart Shawntay Mills 105 to 83 net rushing yards, to cross 4,000 for his career.
RMAC Players of the Week:
Offense: CSM quarterback John Matocha for his 23 of 34 for 391 yards and five TD passing performance against NMHU.
Defense: BHSU defensive back Nicc Quinones for his interception return for a TD against Adams. This is the second consecutive game for Quinones with a pick six.
Special Teams: WCU defensive back Darrious Gaines for his blocked punt against Ft. Lewis.
Noteworthy items from week ten:
Since their loss against CSM in week four, CSUP has won six straight by an average 34 points per game.
With their win at Adams, Black Hills has achieved a seven win season for the second time since becoming a D2 program.
SDSM suffered their first road loss of the season, winning the first four by an average of 28 points per game.
The RMAC in the national top ten:
SDSM Quarterback Jayden Johannsen ranks #2 nationally with 3385 total yards from scrimmage as well as #6 nationally in passing yards with 2972.
CSM Quarterback John Matocha ranks #1 nationally in passing efficiency at 183.73, coming from a stat line of 224 of 315 for 3140 yards, 30 TD's and 4 Int. Matocha's passing yardage ranks him #5 nationally, and his total yardage of 3336 ranks him #4.
CSUP Quarterback Hunter Raquet ranks #2 nationally in passing efficiency at 176.78, coming from a stat line of 107 of 178 for 1758 yards, 20 TD and 3 Int.
SDSM Wide Receiver Jeremiah Bridges ranks # nationally with 67 catches for 1115 yards and 12 TD's.
SDSM Wide Receiver Isaiah Eastman ranks #9 nationally with 79 catches for 1019 yards and 8 TD's
WCU Wide Receiver Malik White ranks #10 nationally in yards per catch with 20.80.
CSUP Wide Receiver Andrew Cook ranks #4 nationally in punt return average with 18.2.
Chadron Defensive Lineman Hunter O'Connor is ranked #4 nationally in sacks with 11.0.
CSUP Defensive Back Daniel Bone is ranked #7 nationally in interceptions with 6.
Week preview.
All games are Saturday November 12.
Ft. Lewis (0-9) at Colorado School of Mines (8-2).
The strongest and weakest teams in the RMAC square off in Golden for the regular season finale. For the Orediggers, a victory is important in order to stay in the top seven and potentially secure their #2 seeding in SR4. Facilitating that effort is a winless Skyhawk team that is losing by an average of nearly 50 points per game. The outcome pretty well established, a more interesting storyline will be how Brandon Moore will deploy starters. Different philosophies regarding preparation for the post season will likely be discussed during the week. It is an interesting situation for the first year coach since the game is technically a "must win", but not in doubt. On the other side, Johnny Cox will certainly remind his young Skyhawks they have nothing to lose and perhaps even earn some fleeting respect by leaving nothing on the field. Look for a blowout early, to be tempered by a Ft. Lewis rally against the CSM bench in the 4th quarter. CSM 56 – 17.
CSU-P (7-3) at Black Hills (7-3).
This game will likely determine whether CSUP will advance to the post season. Presently, the Thunder Wolves are ranked #8 in SR4 and with a win, and a loss by an NSIC team above them, likely advance (more detail follows at the end of the column). To this end, CSUP is doing everything it needs by playing very good football. Since their third loss in week 4, the Thunderwolves have won six straight. Much of this credit is due to the excellent play of QB Hunter Raquet who ranks second in the nation in pass efficiency. Defensively, CSUP has been dominant thanks to the play of DB Daniel Bone and his ball hawking presence in the secondary. On the other side, BHSU is not ranked in the SR and will need a lot of help to advance even with a win. The Yellow Jackets have discovered an impressive ground game on offense and have their own dangerous defensive talent in DB Nicc Quinones. The key then to a BHSU win will be to control the ball to keep CSUP's offensive in check, or force turnovers. Not seeing either of these playing out Saturday in Spearfish. The Yellow Jackets can run the ball, but their passing game has been weak, averaging only 159 yards in the past six games. This will greatly limit the BH ability to keep pace against the Pueblo tendency to start fast via big plays. Looking for exactly that this Saturday and foreseeing the win setting up a potential CSUP rematch in Golden against CSM on November 19. CSUP 31 – 16.
Adams State (2-8) at Western Colorado (6-4)
The Mountaineers and Grizzlies will meet Saturday for the Colorado Classic. Adams will participate on the heels of a three game streak where they won big, lost in the final minute, and then were blown out at home. The Mountaineers enter after a heartbreaking home loss to the top team in the conference and then a big rebound win. These recent outcomes very likely paint the picture of a match greatly favoring the home team. However, this game rarely pays attention to records. Adams has won seven of the last ten, despite often entering with an inferior win-loss total. A mystique that creates an intangible seems to therefore exist. Not owning a set of tea leaves to read and going strictly with comparative stats and matchups, I'm looking at a solid WCU win. The Adams rushing game is below average, and the passing game, while able to make big plays, is prone to interceptions. The very good Mountaineer secondary will likely exploit this. On the other side, the Mountaineer offense is well balanced enough to adjust to any special mojo the Grizzlies bring to Katy O. Rady Field. WCU 31 – 17.
New Mexico Highlands (3-6) at Mesa (3-6).
A season ender between first year coaches bringing matching records to Stocker Stadium. The Cowboys will employ their hot and cold ball control offense to keep the big play ability of the Maverick offense off the field. Mesa showed last week in Chadron that even without starting QB Karst Hunter, they still have a productive passing game. It is unclear whether or not the Mavericks will have their play caller back for this game, but it might not matter. Highlands hasn't played well since beating Black Hills in week six, going 0-4 and averaging only 11 points per game. Where the Mavericks have depth at the QB position that can win them a game, the Cowboys are still rotating theirs, with little success. There is nothing to suggest these tendencies will not continue. Look for Mesa to end an otherwise disappointing season on a high note. Mesa 35 – 17.
Chadron (3-7) at South Dakota School of Mines (6-4).
The Hardrockers missed their chance to keep their post season prospects alive with last week's big road loss to CSUP. The Eagles suffered a major second half defensive melt down and lost in OT last week against Mesa. With both teams smarting, this will come down to who can best shake off the disappointment. Chadron has a chance to upend SD since the Hardrockers haven't played their best football at O'Harra this season, owning only a 2-3 home record. Chadron's best chance is to harass Jayden Johannsen by way of nationally ranked sack specialist Hunter O'Connor and mute the productivity of wide receivers Jeremiah Bridges and Isaiah Eastman. The Hardrockers need to copy what Mesa did last week in the second half in Chadron and take advantage of what the Eagle secondary gives them. Look for the Hardrockers to do so and earn their seventh win. SDSM 34 – 23.
RMAC teams in the Super Region 4 rankings.
As of November 6, Colorado School of Mines is the only top seven RMAC team in SR4, presently #2. CSUP is ranked #8. In order for CSUP to advance, they will need to win and hope for a loss by one of the teams above them. Presently, Sioux Falls at #7 is the only other three loss team ahead, making a loss by the Cougars the easiest path in. A loss by one of the five two loss teams above them could also assist, but only via the calculations for strength of schedule, etc. Black Hills is not in the top ten in the SR, and therefore would have to win and hope for a loss by at least three other teams ahead of them in the rankings, and perhaps others also not ranked, in order to potentially advance.