RMAC Playoff Preview - Round One
November 16th, 2022 8:00am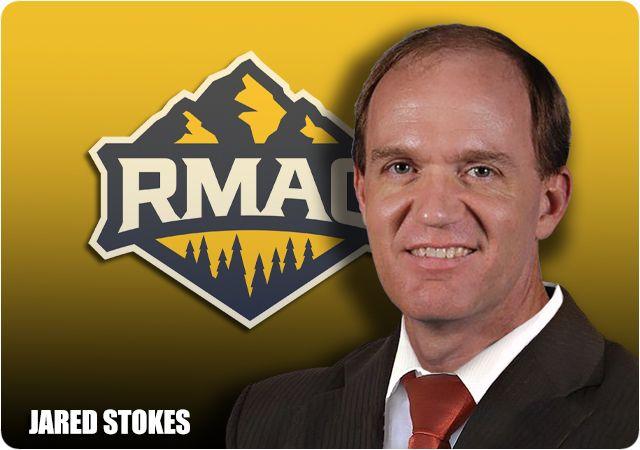 Week eleven results:
Every game was decided by at least 20 points, and two teams earned their way into the post season tournament.
Western Colorado 52, Adams State 10.
Behind 547 total yards of offense, the Mountaineers won the 75th Colorado Classic in dominating fashion. The game was close in early, WCU leading 17-10 at halftime. In the second half, the Mountaineers put the game away in dominating fashion, finding the end zone on five possessions of over 50 yards each. In the absence of starting QB Marckell Grayson, Adams relied almost exclusively on a running game throwing only four times and limiting their ability to keep pace. The WCU defense keyed on this and held the Adams running game to 140 net yards on 48 attempts and 3 of 13 third down conversions. Western concludes the season with a 7-4 overall record and tied for second in the RMAC at 7-2. Adams finishes ninth in the conference at 2-7, and 2-9 overall.
Mesa 56, New Mexico Highlands 36.
Mesa relied on QB Gavin Herberg (20 of 29 for 325 yards and 4 TD's) in his first start of the season to conclude the 2022 campaign with a win. The contest was an offensive battle in the first half with the teams combining for 63 points on the way to a 35-28 Mesa halftime lead. The Maverick defense stepped up in the second half, limiting the Cowboy offense to only 89 total yards and forcing two fumbles. Meanwhile, the Mesa O put the game out of reach with an impressive six play, 95 yard TD drive on their first possession of the third quarter. Highlands had their best passing performance of the season, racking up 341 yards on 28 of 48 without an interception. Mesa concludes 2022 with a 3-6 record, and 4-6 overall. Highlands concludes with the same RMAC record, and 3-7 overall.
South Dakota School of Mines 28, Chadron 7.
The Hardrockers finished 2022 with a rare dominating home performance, rare win over regional rival Chadron, and claimed the Eagle-Rock Trophy for the first time. The Eagles were unable to run the ball and were forced to the air where QB Heath Beemiller was held to only 21 completions on 45 attempts, and intercepted twice on the goal line, killing touchdown drives. Meanwhile SDSM QB Jayden Johannsen continued his amazing season, throwing for over 300 yards despite getting sacked seven times. His favorite target Jeremiah Bridges accounted for 123 of these on 12 catches. Chadron DL Hunter O'Connor made his case for an all-American season with 12 solo tackles, 9 for loss, including five sacks and a pass breakup. SDSM completes the 2022 season in third place in the RMAC with a 6-3 record, and 7-4 overall. Chadron concludes with a 3-6 RMAC record, 3-8 overall.
CSU – Pueblo 38, Black Hills State 0.
The Thunder Wolves won their seventh straight game and earned a berth in the post season with an impressive shut out win in Spearfish. QB Hunter Raquet had a career best five touchdown passes on 15 of 26 attempts to lead his offense to nearly 500 total yards. Defensively, CSUP shut down the Yellow Jacket passing game, holding it to only 101 yards on 16 of 31 passes, and limiting the BH offense to only 6 third down conversions on 22 attempts. The visitors rolled out a bruising running game to complement their aerial assault, rolling up 216 yards on 34 attempts, led by RB Nick Bingham's 83 on only 4 carries. CSUP ends 2022 tied for second place in the RMAC at 7-2, and 8-3 overall. BHSU records its first winning season since 2016 with a 5-4 RMAC record and 7-4 overall.
Colorado School of Mines 80, Ft. Lewis 0.
The Orediggers saw multiple records set on their way to an undefeated RMAC schedule. RB Michael Zeman broke three – becoming the program leader in career rushing yardage and rushing TD's, just before earning the record for total career TD's. WR's Josh Johnston and Max McLeod then both crossed the 1,000 yard receiving threshold, an accomplishment not achieved since 2004. As a team, CSM recorded their largest margin of victory against an RMAC opponent, and the second largest since 1890. The path to these superlatives was by way of twelve scores on twelve straight offensive possessions that netted nearly 700 total yards. Defensively, CSM held Ft. Lewis to -3 net rushing yards and only 170 total, while not allowing a third down conversion on 13 attempts. Skyhawk QB Braden Wingle compled 18 of 26 passes for 151 yards including a 71 yard strike to WR Mikal Baker. CSM finishes the regular season 9-0 in the RMAC and 9-2 overall. Ft. Lewis concludes 2022 0-9 and 0-10 overall.
Offense: Mesa QB Gavin Herberg for his 20 of 29 passing for 325 yards and 4TD, along with 76 yards rushing to lead the Mavericks to their win over Highlands.
Defense: Chadron DL Hunter O'Connor for breaking the RMAC record for tackles for loss with 9, and his 5.0 sacks in his 12 solo tackle effort against SDSM.
Special Teams: Mesa TE Dagan Rienks for performing the rare feat of returning an onside kick attempt for a TD of 43 yards.
RMAC Season Honors:
Colorado School of Mines QB John Matocha is the conference Offensive Academic Player of the Year.
Black Hills State University LB Ryder Blair is the conference Defensive Academic Player of the Year.
Noteworthy items from week eleven:
CSM is one of only three total NCAA teams in the nation – at all levels in 2022 – to have a 1000 yard rusher, and two 1000 yard receivers.
SDSM achieved only their second seven win season since 2010.
Prior to their loss Saturday, Chadron had defeated SDSM 15 straight games.
Since their loss against CSM in week four, CSUP has won seven straight by an average 31 points per game.
Blaster, the CSM mascot, rushed for an unofficial total of 1200 yards Saturday to unofficially place him first among all mascots at all NCAA levels.
The RMAC in the national top ten:
SDSM Quarterback Jayden Johannsen finishes #2 nationally with 3720 total yards from scrimmage as well as #6 nationally in passing yards with 3276.
CSM Quarterback John Matocha finishes #1 nationally in passing efficiency at 188.45, coming from a stat line of 238 of 333 for 3436 yards, 33 TD's and 4 Int. Matocha's passing yardage ranks him #3 nationally, and his total yardage of 3650 ranks him #5.
CSUP Quarterback Hunter Raquet finishes #2 nationally in passing efficiency at 180.69, coming from a stat line of 122 of 204 for 2025 yards, 25 TD and 3 Int.
SDSM Wide Receiver Jeremiah Bridges finishes #6 nationally with 79 catches for 1238 yards and 12 TD's.
SDSM Wide Receiver Isaiah Eastman finishes #9 nationally with 86 catches for 1104 yards and 9 TD's
CSUP Wide Receiver Andrew Cook finishes #3 nationally in punt return average with 18.2.
Chadron Defensive Lineman Hunter O'Connor finishes #2 nationally in sacks with 16.0.
CSUP Defensive Back Daniel Bone finishes tied for #9 nationally in interceptions with 6.
First Round of SR4 playoff preview.
Game is Saturday November 19.
Colorado State University - Pueblo (8-3) at Colorado School of Mines (9-2).
When these teams met in Golden on September 24, the Orediggers scored TD's on their first six offensive possessions on their way to a 45-17 win. That game was the last loss the Thunder Wolves suffered, and the game in which QB Hunter Raquet took over the then struggling offense. Since that game, CSUP has won seven straight by an average of 31 points, scoring nearly 45 per. The Thunder Wolf team returning to Golden this Saturday will definitely not be same who visited in week four.
On the other side, CSM likewise won their next seven, by an average of 37 and scoring 49 points per. Comparing common opponents since week four, the trend shows the Orediggers with larger margins of victory:
Against Mesa: CSM 48-21, CSUP 33-28
Against NMHU: CSM 54-16, CSUP 35-11
Against SDSM: CSM 48-20, CSUP 45-20
Against BHSU: CSM 38-0, CSUP 38-0
Against Chadron: CSM 45-9, CSUP 34-12
Against Ft. Lewis: CSM 80-0, CSUP 75-3
Against all six common opponents: CSM 52-11, CSUP 43-12.
The take away – along with offensive statistics by game – suggests a significant edge to CSM offensively and essentially even defensively.
With regard to the players: At QB John Matocha and Hunter Raquet are the top of D2 in pass efficiency, explaining much of the offensive success both teams have seen. Matocha holds a 71.4% to 59.8% advantage in completions, and about a 50 yards per game average for games started. Both are very good at protecting the football, with only 4 INTS for Matocha and 3 for Raquet. Matocha though is back to the post season for the third straight season, while Raquet is seeing his very first game. Giving the advantage to CSM due to the more veteran player.
At wide receiver, CSM boasts two 1,000 yard catchers in Josh Johnston and Max McLeod. CSUP has their own very good tandem in Max Fine and Andrew Cook, both surpassing 600 yards. CSUP will likely be without Junior Nigel Mitchell, limiting the Thunder Wolf depth at the position. Giving the Orediggers the advantage due to their deeper bench and more veteran playoff experience.
At running back, CSM has the clear advantage. Michael Zeman has more net yards in his eleven games played than CSUP's top two rushers Austin Bacher and Jordan Jones combined in theirs.
In other comparative offensive statistics, CSM's offensive line has given up 19 sacks compared to CSUP's 31. The CSM offense converts on 46.6% on third down, CSUP 38.8%. In the red zone, CSM is 38 of 49 on TD's, CSUP is 31 of 43. Advantage to CSM.
Defensively, CSUP boasts the ninth ranked interception leader in the nation, in ball hawk Daniel Bone with six. His CSM counterpart Mason Pierce trails in total interceptions with four. Team wise, CSUP has an 18 to 12 advantage. CSM has a 29 to 27 lead in pass break ups lead. Giving the advantage to CSUP.
Comparing pass pressure, CSM holds nearly a 2:1 advantage in sacks with 46 to 24. The teams are almost even in hurries with CSM 22 to CSUP's 21. The advantage here is CSM.
Special Teams: scoring wise the squads are fairly even, both having a 67% FG success rate. CSUP has the definite advantage in returns with #3 national leader Andrew Cook on punts. CSUP also averages about five more yards per kick return. The advantage here goes to CSUP.
Coaching: Brandon Moore is in his first year and consequently in his first playoff game as the Oredigger Head Coach. John Wristen is in his fifteenth season and has the distinction of being the only coach to ever win a National Championship for the RMAC. The much more veteran coach gets the advantage.
Intangibles: CSM will not have a distinct home field advantage the way they might against a team from outside the RMAC, negating the 5700ft elevation to their in state rival. CSM does though have a successful and recent blueprint for beating CSUP. On the other side, CSUP will need to find one since in addition to this season's loss, the Thunder Wolves haven't defeated the Orediggers since November of 2018. Additionally, CSM has demonstrated an ability to rally, such as they have twice this season when down by 17 (Grand Valley and WCU). This puts the added pressure on CSUP to not just build a lead, but a big one, something no team has done yet this season. Giving the advantage to CSM here.
Studying the comparative stats, matchups, and intangibles, I'm predicting a much more competitive game than the first. CSUP is a much better team than they were early in the season and through their hard work, earned their way into the post season. CSM though has been very good from the onset. Even in their two close losses to open 2022, this team has been playing elite level football.
Expect a close game in the first half, CSUP taking an early lead on a big play, and perhaps even a lead into halftime. Then expect to see the Orediggers do what they have all season and prevail with a big second half.
CSM 38 – 24.