RMAC Week Thirteen Preview
November 23rd, 2022 9:00am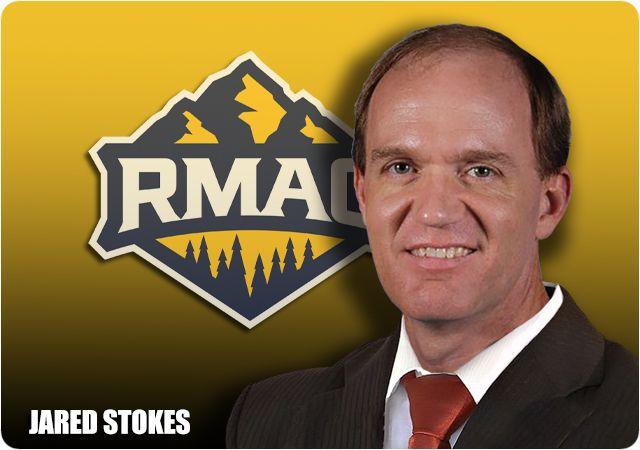 Week twelve results:
Opening round of the post season. One last RMAC team remains.
Colorado School of Mines 45, Colorado State University – Pueblo 24.
Led by QB John Matocha's five TD performance, the Orediggers rolled past the Thunderwolves on their way to the second round of the D2 playoffs. Matocha threw four TD passes – three to WR Max McLeod – and ran for a fifth to put to put the game out of reach by the end of the third quarter. Defensively, CSM had a big day harassing CSUP QB Hunter Raquet, sacking him ten times, forcing a fumble, and intercepting him once. The Oredigger defense thwarted most of the Thunder Wolf drives holding them to 4 of 17 on third and fourth down.
Despite the pressure, Raquet still threw for 291 yards on 18 of 34 attempts with two TD's. His favorite target Max Fine caught seven of these passes for 219 yards and both TD's. CSUP though couldn't get much of a rushing game established, netting only 76 yards on 34 carries.
CSM improves to 10-2 on the season with at least one game remaining, and CSUP concludes at 8-4.
Noteworthy items from week twelve:
With his 19 yard TD run on Saturday, CSM RB Michael Zeman tied the record for total TD's (63) by a Colorado collegiate player, held by former WCU and current LA Charger RB Austin Ekeler.
Zeman also crossed 1,000 yards for the third season, setting a school record.
"Maximum" performances: CSUP WR Max Fine and CSM WR Max McLeod each averaged over 30 yards per catch Saturday, Fine with 31.3 and McLeod with 31.8.
The RMAC in national recognition:
Three players from the conference are finalists for the Harlon Hill Trophy:
CSUP DL Trey Botts, SDSM QB Jayden Johannsen, CSM QB John Matocha.
Three players from the conference are finalists for the Gene Upshaw Award:
CSUP DL Trey Botts, WCU OL Clayton Martin, CSM OL Matt Armendariz.
Second Round of SR4 playoff preview.
Game is Saturday November 26.
Minnesota State Mankato (10-2) at Colorado School of Mines (10-2).
Last week MSU defeated Wayne State of Nebraska 26-9 in the bitter cold in Mankato, MN. The contest was a defensive struggle in the first half with the teams tied 3-3 at intermission. The Mavericks found an offensive rhythm in the second, taking a 26-3 lead with 11:25 in the fourth quarter.
Throughout, MSU relied on a run heavy offense, rushing 43 times for 214 yards, while only completing 4 of 14 passes for 73 yards. This offensive strategy is comparable to what MSU has employed all season. The Maverick offense averages 40 carries and 25 passes per game, resulting in 33 points per. The big significance for this week's game is the comparison to Angelo State of the LSC, who defeated CSM in week two 30-27 in one OT with very similar season offensive balance.
Defensively, MSU has a disadvantage CSM can exploit. The Mavericks yield an average of 350 yards per game, 110 rushing and 240 passing, along with 21 points per. None of the Maverick opponents in 2022 have generated CSM's 500 yards and 47 points per game, suggesting the Oredigger offense has the potential to take every yard and point the MSU defense will give.
CSM will be facing a rushing offense better than any they have seen since week two in their loss to Angelo State. Statistically, the Orediggers look very good against the run with only 82 yards per game and 2.4 ypc for 2022. This statistic though includes yards lost to QB sacks (350 on 56). Adjusting to true rushing plays, the game average increases to 111 and the ypc to 3.7. Since MSU is not a big passing team, nor do they give up many sacks (only 12 on the season) there is enough evidence to suggest they can meet their season offensive rushing average of 169 yards per game.
Without a head to head contest or common opponent to use for comparison, this match up then comes down to statistical interpretation. CSM is a much better offensive team than any MSU has faced this season. CSM has faced at least two (Grand Valley State and Angelo) defensively as good or better than MSU. The Mavericks can and likely will run the ball effectively against CSM, but their passing game is nowhere near as productive as what the Orediggers effectively contained last week against CSUP. MSU does not have a consistent deep threat in their passing game to exploit the CSM defensive tendency to give up at least one big play per game. This suggests MSU will be one dimensional offensively and can ill afford to get far behind a CSM team that has regular big play ability. Because of this, seeing a significant offensive advantage for CSM.
Intangibles will likely play a big role as well. This is the longest road trip the Mavericks have made in 2022, and to an unfamiliar venue creating a potential distraction. CSM's roster is loaded with playoff experience, having been to the post season every year since 2018.
Adding all these together, this game (on paper) seems to greatly favor the home team. Despite this, I'm expecting a very tight game into the third quarter. Then the home field advantage in the form of 5700 feet of elevation comes into play and the athletic and up tempo CSM offense will take advantage and outpace their Maverick visitors.
CSM 34 – 21.