RMAC post season week three preview
December 1st, 2022 7:00am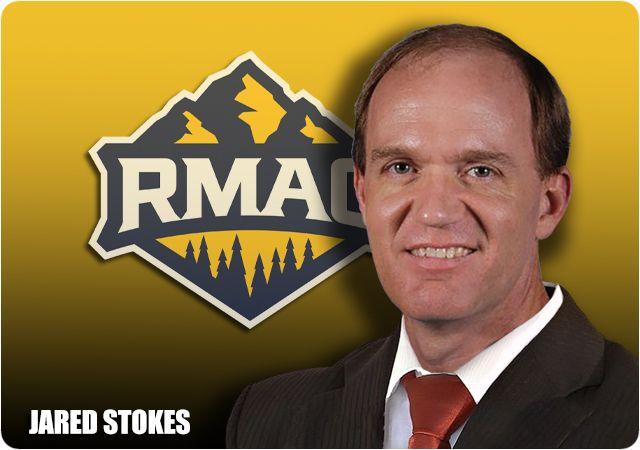 Post season week two result:
Colorado School of Mines 48, Minnesota State University – Mankato 45.
The Orediggers opened the scoring on their second possession with a 71 yard catch and run by big play receiver Max McLeod. The Mavericks then responded with 21 straight points courtesy of three short field provided by an interception return, and two very long punt returns, to take a 21-7 lead into the second quarter.
CSM scored on three second quarter possessions by way of deep balls to Flynn Shiele and Josh Johnston to outduel MSU 21-7 and tie the game 28-28 at intermission. On the opening possession of the second half, Nolan Reeve made what turned out to be the Oredigger defensive play of the game with a strip sack of Maverick QB Hayden Ekern. The turnover resulted in Josh Johnson's third TD catch of the game and a 35-28 CSM lead. The teams then traded field goals and entered the fourth quarter 38-31 CSM.
In what looked like the score that would ice the game, Michael Zeman scored his 64th career TD to give CSM a 45-31 lead with 11:20 remaining. Hayden Ekern though refused to concede and led his team on two fourth quarter, 75 yard TD drives to pull within 3 with less than two minutes remaining. CSM WR Mason Karp recovered the well executed onside kick, allowing the Orediggers to run out the clock and preserve the win.
CSM advances to the third round to determine the champion of Super Region Four on Saturday December 3rd against Angelo State University, to whom they lost in week two 30-27 in one overtime.
CSM improves to 11-2 on the season with at least one game remaining, and MSU-Mankato concludes at 10-3.
Noteworthy items from week thirteen:
With his 2 yard TD run on Saturday, CSM RB Michael Zeman set the record for total TD's (64) by a Colorado collegiate player, held by former WCU and current LA Charger RB Austin Ekeler.
The two sacks recorded by CSM LB Nolan Reeve bring the team total for the season to 58. A school record.
The RMAC in national recognition:
Three players from the conference are finalists for the Harlon Hill Trophy:
CSUP DL Trey Botts, SDSM QB Jayden Johannsen, CSM QB John Matocha.
Three players from the conference are finalists for the Gene Upshaw Award:
CSUP DL Trey Botts, WCU OL Clayton Martin, CSM OL Matt Armendariz.
Third Round of SR4 playoff preview.
Game is Saturday December 3rd.
Colorado School of Mines (11-2) at Angelo State University (12-0).
Last week ASU defeated Bemidji State of Minnesota 33-7 in San Angelo, Texas. The contest was a defensive struggle well into the fourth quarter, with the game tied until just before halftime. Angelo maintained a 13-7 lead until 9:56 in the fourth when their D2 leading defense forced a series of turnovers leading to 20 points in the next seven minutes of game time.
The Rams shut down Bemidji Harlon Hill nominee QB Brandon Alt, holding him to 178 yards on 16 of 36 passing and intercepting him five times. Meanwhile, their QB Zach Bronkhorst had his best statistical day of the season throwing for 337 yards on 21 of 41 passes for two TD's. The Rams outgained the Beavers 486 to 178 offensively, but could only find the end zone on two of five red zone chances.
In week two of this season, Angelo held CSM to their lowest offensive totals of the season, allowing just 273 total yards, and just 20 offensive points. Angelo therefore already has the blueprint to shut down the Oredigger offense. And based on how they performed last week against the similarly productive offense of Bemidji, a strong indication they can again.
CSM has revealed a major defensive flaw in the past two weeks that Angelo can exploit. In round one, despite getting sacked ten times, CSU-Pueblo QB Hunter Raquet still threw for 291 yards, and WR Max Fine torched the CSM secondary for over 30 yards per catch on seven receptions. Last week, Minnesota State QB Hayden Ekern threw for 377 yards (nearly a quarter of what he'd thrown for all season prior) to eight different receivers who averaged over 17 yards per catch. These statistics indicate there is something very wrong in the Oredigger secondary that opposing OC's can successfully game plan against. Look for ASU to continue to also capitalize on this major vulnerability and QB Zach Bronkhorst to have a career day.
Offensively, CSM is facing the same shut down defense they did in week two. Since then though, the Orediggers have found consistent deep threats in WR's Josh Johnston and Max McLeod. QB John Matocha has demonstrated he can get deep balls to his game breakers and despite the tough Rams passing defense, will likely find a way to continue this trend.
Special teams may play a big role in this game, in favor of ASU. The Rams will attempt to exploit the weaknesses in the CSM coverage units the way MSU did last week by averaging 33 yards per punt return.
Look for the trends of the past few weeks to continue. Expect Angelo's offense to take full advantage of the porous CSM secondary, and through their elite defense, force CSM to play from behind early. Look for big plays from the Oredigger offense to close the gap, but ultimately be unable to keep pace. Expect a very good season from CSM to conclude Saturday in San Angelo and the Rams to eventually advance to the National Championship game on December 17.
Angelo 38 - 27.