RMAC - Semifinal Preview
December 6th, 2022 6:00pm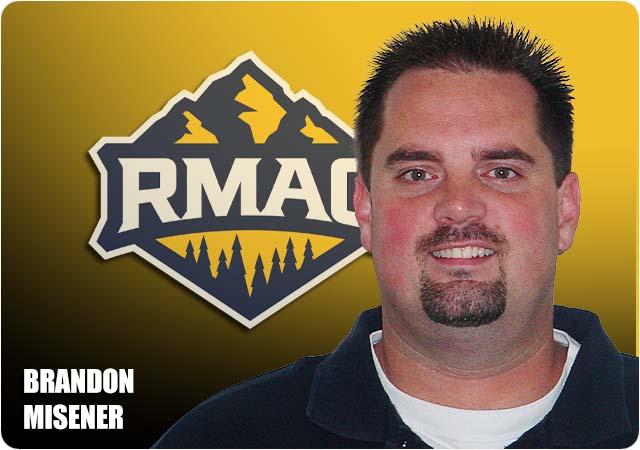 For the second year in a row and only the third time ever, an RMAC team is in the semifinals. Colorado School of Mines has earned the right to be mentioned among the top teams in the country and will have the opportunity to do something the program has never done, and only one other RMAC team has done – punch a ticket to the national championship game.
Colorado Mines 42, Angelo State 24
The Oregiggers knocked off the previously undefeated Rams by being able to capitalize on Angelo State's mistakes.
Even though the score was close, it seemed as though CSM was in control most of the game. Despite that, Angelo had creeped to within four late in the third quarter when they muffed a punt. CSM was able to recover deep in ASU territory.
Three plays later, Matocha was able to find Tristan Smith for a 35-24 lead.
As good as quarterback John Matocha played in the game, the special teams mistakes by ASU turned what might have been a close game into a comfortable win for CSM.
Shepherd at Colorado Mines
I have been telling people privately that Grand Valley and West Florida would play for the championship. After they were downed by Ferris State, my prediction was amended to a West Florida / Ferris State matchup.
My assumption was that Colorado Mines would be travelling to Ferris State and Shepherd would be heading to West Florida. It was pretty shocking when CSM announced they'd be hosting Shepherd.
Nonetheless, it gives us the opportunity for an incredibly entertaining semifinal and guarantees that a nontraditional participant will appear in the championship game.
The Matchup
If you watched Inside D2Football you saw the statistic comparison that MIAA columnist Devin Albertson compiled. This is an extremely close matchup.
Here is how they compare (CSM first in every comparison)
Both teams score a lot of points – 46.9 points per game and 41.1 points per game.
Both teams gain a lot of yards – 483.9 and 502.9.
Both teams can throw the ball – 317.6 and 323.1.
Both teams provide balance to the offense on the ground – 166.2 and 179.8.
Both teams do a good job of taking care of the football – 12 turnover and 13 turnovers.
Both teams are adequate on defense – 18.6 and 16.0 points per game.
Both teams stop the run well on defense – 81.1 and 84.4 yards per game.
Both teams force a lot of turnovers – 28 and 29.
The Difference
There is one area where the teams are not identical and that is pressuring the quarterback.
Shepherd does a decent job. They have recorded 32 sacks on the year. Their 2.29 sacks per game ranks 59th in the country.
The Orediggers are the best in the country at getting to the opposition quarterback. They have been credited with 61 sacks which comes in at a clip of 4.36 per game.
He's not a statue, but Shepherd quarterback Tyson Bagent does not have the same type of mobility that Matocha possesses. Last year, Ferris State got to Bagent three times and made him uncomfortable, holding Shepherd to season low seven points.
In a game as close as this one, recording a sack to get a team off schedule and cause a punt can be the difference in the game.
Matocha v. Bagent
Speaking of Bagent and Matocha - another thing the teams have in common is outstanding quarterbacks.
I have repeatedly said on Inside D2Football that I would vote for John Matocha for the Harlon Hill Trophy.
Bagent won it last year. This is one of the best quarterback matchups I can remember.
NCAA statistics are sorted by averages. Both Shepherd and Mines have had to play three tough playoff opponents which should theoretically decrease those averages.
In spite of that, both quarterbacks remain in the top five nationally.
| | | | | |
| --- | --- | --- | --- | --- |
| | Matocha | v. | Bagent | |
| Total Offense | 330.9 | #4 | 323.9 | #5 |
| Passing Efficiency | 181.5 | #1 | 162.6 | #7 |
| Passing Yards Per Game | 299.1 | #5 | 315.3 | #3 |
| Yards Per Completion | 14.1 | #19 | 11.5 | #89 |
| Rushing Yards Per Game | 31.7 | - | 8.5 | - |
Unfortunately, the voting for the Harlon Hill Trophy will close on Friday. Saturday's head-to-head performances won't be the deciding factor in determining the winner.
Prediction
I thik Shepherd has the opportunity to run screens to running back Ronnie Brown to both slow down the pass rush and take advantage of his skills in space.
Bagent's receivers have been banged up. Advantage Mines.
I am concerned about running back Michael Zeman. I have no inside information, but from the outside, it seems as if there could be an injury or simply fatigue from all the extra games that Mines has played over the years. Zeman has averaged 4.4, 3.9, and 3.0 yards per carry the last three games.
A lot of people have mentioned that the elevation in Golden can have an effect on opponents. I don't have any experience with that phenomenon outside of playing pickup basketball in Denver. If it's true, that's one more edge that CSM might have in the game.
I think this is going to be a fantastic semifinal game. On our show, I picked Mines and the Over (according to the Massey Ratings' prediction).
Colorado Mines 42, Shepherd 34
Jared Stokes
I want to thank Jared Stokes for his contribution to D2Football.com and the RMAC.
Jared did a great job filling in on short notice. I had high hopes for him and for the coverage he would provide to the RMAC.
Last week, Jared picked Angelo State to win the game and faced some blowback from CSM fans, but more importantly, current team members and former coaches.
Ultimately, Jared decided that he cared more about being a football alum of CSM than he did about covering the RMAC and made the decision not to put himself in a situation where he would have publicly pick against the Orediggers again.
I respect and understand his choice.
People who volunteer their time to cover the sport, schools, and kids you love are few and far between.
Someone who writes a column or hosts a podcast or is part of a streaming show is likely going to be an alum of a Division II school. If you haven't noticed, ESPN is not kicking down the door to cover Division II on a weekly basis.
If the columnist's opinion is to be trusted, the columnist can't simply pick his school to win every week or pretend that his team is perfect and unbeatable.
Even though the prediction was wrong, I commend Jared for making a tough decision last week to pick Angelo State. If you doubt that he wanted his alma mater to win, you're likely not smart enough to be reading this.
We're not jerks to you, even when we pick against you. I'd suggest reciprocating our good nature so people will volunteer to work hard so you're not playing football in the figurative dark.
Follow Us
Twitter - @d2football
Facebook - Facebook.com/d2football/
YouTube - Youtube.com/@d2football1973
Last Week's Inside D2Football