RMAC Playoffs Round 1 Preview and Predictions
November 16th, 2021 8:00am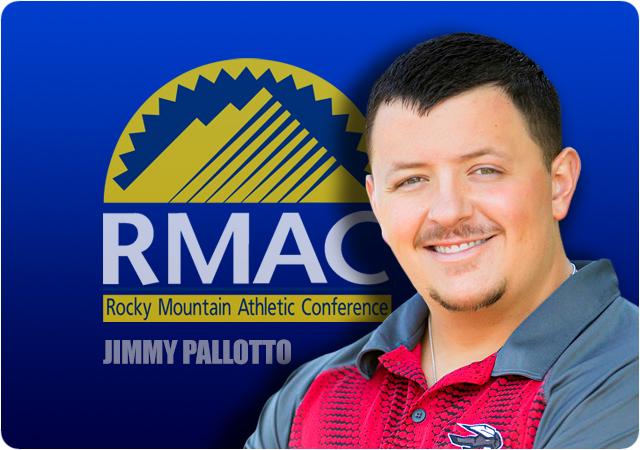 The bracket has officially been set, the matchups have been revealed, and the air is crisp. That means one thing, playoff football! After an action packed regular season for the Rocky Mountain Athletic Conference they not only got two teams to represent in the NCAA Division II Playoffs, they will have at least two rounds be hosted at an RMAC institution. Congratulations to the Western Colorado Mountaineers and Colorado School of Mines Orediggers who will now be on the road to a possible National Championship from here on out! This week is big so I will be releasing this column today breaking down the game we will see played out on Saturday between Western and Nebraska Kearney, then on Thursday I will have a column released with breakdowns of the two possible opponents of Colorado Mines in Round 2. As for the Top of The Mountain there will be an episode released today as well for the Western game, and Friday I will be talking about Augustana and Bemidji State. For now let's learn a little something about the University of Nebraska Kearney Lopers, and see how they compare to our Western Colorado Mountaineers.
#21 University of Nebraska-Kearney Lopers (9-2). 2nd place in the Mid-America Intercollegiate Athletics Association. Coached by Josh Lynn who is in his 5th season as Lopers head coach.
Nebraska Kearney is a member of the MIAA conference in DII, with other teams like power house Northwest Missouri State, and despite a couple of losses that caused them to miss out on a conference championship the Lopers enjoyed a successful season. As a team thye Lopers averaged 36 points a game while only giving up 23, the Lopers also run the ball very well averaging over 250 yards a contest. No discussion of Kearney can be had without mentioning super star Sophomore Quarterback TJ Davis out of Colorado Springs, Colorado. After winning MIAA Freshman of the year in 2019 Davis came back in 2021 to rush for 1,190 yards and 16 touchdowns, averaging 95 per game. Not to mention he threw for 2,051 yards and another 21 touchdowns to only five total interceptions. Many teams have tried to shut down Davis, but not many have actually been able to.
Davis enjoys a tandem of running backs he shares the backfield with, Montrez Jackson is a Redshirt Senior from Trenton, FLorida. Jackson totaled 510 yards and three scores in 2021 as the second biggest threat on the field. The Lopers hope that you are so dialed in on stopping Davis that their auxiliary players get more room to run free. Between Jackson and their other running back threat Dayton Sealey who had 491 yards on the season with four touchdowns. Moral of the story is to shut down the Lopers on offense, you need to bottle TJ Davis.
Defensively the Lopers leave a bit to be desired, best way I can say this is they are like a BIG12 team for those who watch all kinds of college football. They are hoping that they score enough; their defense only needs to make a couple key plays to stay ahead. The main catalyst on defense that stands out is their big defensive lineman #92 Tell Spies. The Redshirt Junior had 28 total tackles on the season, and leads Kearney with 4.5 sacks as well.
Finally looking over the schedule for Nebraska-Kearney they do have a pair of big wins over other ranked teams. In week two they went to #23 at the time Pittsburgh State 28-17, they followed that up in week three they beat 29th ranked Washburn at home 28-24. Nothing overly special and I believe other than their record being worse than Western they were seeded lower because of the fact they played no out of conference games. Going along with their big wins they did have two losses at Fort Hayes 35-42 which saw a 21 point collapse by the Lopers and Fort Hayes exploding for 42 in the second half alone. Their other loss came against #5 Northwest Missouri State 66-13.
#15 Western Colorado University Mountaineers (10-1). Co-Rocky Mountain Athletic Conference Champions in 2021. Coached by Jas Bains who is in his 11th season as Mountaineers head coach.
For those of you who have been reading the columns weekly we have been on quite a ride with these Western Colorado Mountaineers. Since being the Game of the Week on the Top of The Mountain podcast for the 75th Colorado Classic back in September we have gone from, "will Western slow down", "this has been great, but when will the next shoe drop", and finally "Western is back in the playoffs for the first time since 1998, won the 20th RMAC championship in school history, and now are getting set to host their first playoff game in Gunnison since 1991 when they hosted Carson Newman". Like I said we have come a long way and I just want to acknowledge the run this team went on this year, and the legacy they are leaving in this season following the death of longtime football coach Carl "Duke" Iverson prior to the start of this year. Beautiful tribute to one of the godfathers of the program. I am very proud of this squad and being an alumni makes my heart full. Now let's get to the players who I want to spotlight after finishing the regular season going into round one of the playoffs!
*Note following the last RMAC team that is eliminated from the playoffs I will release a full column with thoughts and analysis on all teams following 2021
As far as players who made the biggest impact in the Mountaineer Bowl there could have been mention of everyone, for this portion I picked out the catalysts that I saw throughout the season get Western to the right spot and give them chances to win, and for that we start with the Moose from Alaska Josh Cummings. The Sophomore running back burst onto the scene in his first full season as starter for Western, so far this season on 244 attempts Josh amassed a total of 1,182 yards, 16 touchdowns, and kept a 107 yard per game average through all 11 weeks. On top of his running game Cummings also had 10 receptions for a total of 40 yards. Not since Austin Ekeler has Western seena running back with the kind of skill as Cummings has.
Josh's partner in the backfilled is Deyvon Butler, also in his Sophomore season Butler is the proverbial lightning to Cummings' thunder. With a smooth running style similar to that of a Walter Payton or Erick Dickerson Butler went off for 464 yards on 64 attempts averaging 45 yards a game. Also a threat out of the backfield in the passing game Deyvon caught 14 passes for 250 yards. All told Deyvon scored five touchdowns in his relife role this season.
Finally the quarterback, Connor Desch is making his alumni father proud as now he adds his name to the list of quarterbacks who got Western into the playoffs. For the season Connor posted a 135.95 QB Rating, completed 57% of his passes, threw for 2,088 yards with 20 TDs to only 9 interceptions. Playing his role perfectly Connor never oversteps in the Mountaineer offensive attack, but when he is needed to make a play he makes it. In his third calendar year of being the guy in Gunnison Desch has grown before the Western faithful eyes, and with a whole post-season and senior season to go, who knows where Connor will find himself at the end of his career.
While the offense is much improved, posting a 35 point per game mark this year, it is the defense that placed Western in this situation. Todd Auer has had the Mountaineers in the right position all year and now after holding CSU-Pueblo to seven points total they are in the perfect spot to handle a team like Kearney.
Individual leaders on defense all come right back to Will Lydle and Lane Farris. Two 6th year seniors after the pandemic eligibility was handled they were the exact kind of leadership needed this season. Lydle, from his nose guard spot, finished the 2021 regular season with 43 total tackles, 15 tackles for loss, and 9.5 sacks. His sack total puts him at 3rd in the category in the RMAC. Lane finished with a fitting 54 tackles with 17.5 for loss, also an impressive 8 sacks, 2 fumble recoveries and 4 forced fumbles. Lane's 17.5 tackles for loss makes him 2nd in the RMAc for that stat.
#21 Nebraska Kearney (9-2) vs #15 Western Colorado (10-1). Last week Kearney beat Northwestern State 56-10, Western beat CSUP 14-7. Game takes place Saturday November 20th @1pm MST, in Gunnison, Colorado
Now for the real meat and potatoes of this game. When Nebraska-Kearney takes the field Saturday in Gunnison, Colorado what will happen? Well I think you can expect a good amount of nerves all around. This is a situation Western has never been in for anyone in the program, and just the first time since 1991 that a playoff game will be held at the Mountaineer Bowl. That home field advantage is something that boded well back then and I believe it will do the same Saturday. I think at first both schools will be tight and we might see a lot of mistakes back and forth. By the time we get to about 5:00 minutes left in the 1st quarter we will get a glimpse of the best Kearney team they have. Then after the end of the 1st quarter, after Western has calmed down and realized this is just another game like anything else, they will attack a weather Lopers team who has never been close to playing at 7,000 feet elevation. This thing has the chance to be a shootout, but I think the strength of Western being their running game and defense, sets up nicely to frustrate a high flying Kearney team. Call it bias, call it whatever you want, I am predicting right now we will have more Western Colorado football to discuss next week in round 2! Final Score Prediction: #21 NKU 24, #13 WCU 27
Thank you for checking out this latest column! Be sure to listen to the Top of the mountain podcast either on d2football.com or any other podcasting platform! Also Thursday I will be releasing a second column, this time breaking down the possible opponents for Colorado School of Mines in the second round next week, with the accompanying podcast Friday! Have a good week everyone!