RMAC Playoffs: Who Will Play Colorado Mines in Round 2
November 18th, 2021 8:00am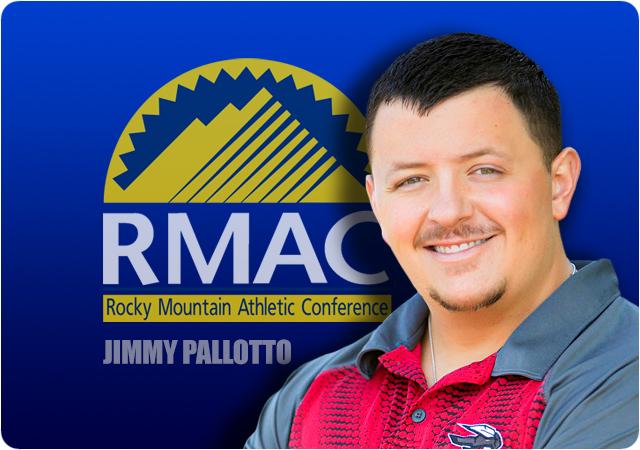 You didn't think that the playoffs would come and I wouldn't have heaps of extra content for you guys did you? Already one column and podcast down, but what about the other Co-Champion of the RMAC? Colorado School of Mines after securing the #1 seed in the Region gets a bye through to round two but who are the teams they could play in that matchup? That is what this column and the Top of The Mountain podcast tomorrow is for. Let's get to know the other side of the bracket that gets to compete to take on the Orediggers; Mines fans this Saturday you are going to want to pay close attention to the NSIC battle between the Bemidji State Beavers and #4 seed Augustana Vikings. I will be giving you the information I was able to find based on the stats and their previous game this season in this column, as well as predict the winner. Then tomorrow on the Top Of The Mountain I will be joined by University of Sioux Falls player, and good friend Cole Campbell who has seen both schools in person after playing this past year to get you all the information possible on these two schools. Now without further adieu let's learn a little something about Bemidji and Augustana.
#5 Seed Bemidji State (9-2). Finished the season 1st in the Northern Sun Intercollegiate Conference North Division. Last week they beat UMary 62-40.
The Beavers of Bemidji State find themselves once again preparing for the Vikings of Augustana after their week four meeting, where Augustana won 52-24, but this time of the season always has a few surprises and adjustments that could make things very interesting. In the season Bemidji and their head coach Brent Bolte, who has been the head man for the last five seasons after being on the staff for over 20, used a mixture of high production offense and a mix of timely defense to give themselves their 9-2 record. As an offense the Beavers enter the playoffs carrying a 37 point per game mark, 146 rushing yards a game, and 339 passing yards a game; while on defense they are allowing 30 points, 151 rushing yards, and 270 passing yards a game. Not anything over powering, but as I mentioned they produce in big spots, carrying a total of 31 sacks as a defensive unit. Let's look at some of the players that stand out for Bemidji and the guys they will rely on to advance to their game in Golden for round two.
Sage Booker is a sophomore running back that takes the lead in the two-headed monster of the Beaver backfield. The Minneapolis native tallied 774 yards on 174 attempts and three scores while averaging 70 yards on the ground in a game. Wearing #1 Booker is likely going to be relied on in big moments to make sure Bemidji stays ahead of the chains and allow themselves to have a chance late in the game. TO go along with his 700+ yards on the ground Booker also has 15 receptions for 161 yards.
Makaio Harn, also a Sophomore, shares a portion of the workload in the backfield with Booker and quarterback Brandon Alt (who we will talk about later) and does a great job in his role. On 158 attempts in 2021 Harn totaled 747 yards and three touchdowns as well. Hailing from New London Wisconsin he proved an effective weapon in the passing game snagging 22 catches for 176 yards. Both Harn and Booker are going to play a pivotal role, and the more rushing attempts they have as a tandem will dictate the state of this game at different times.
Brandon Alt is a name not known much outside of the NSIC but you will hear in tomorrow's Top of The Mountain he is a very talented quarterback and leader of this Beaver offense. Bemidji's spread attack is lead directly through Alt's arm as he finished 2021 with a 147 QBR, 54% completion, 3656 yards, 43 touchdowns and only 14 interceptions, posting an impressive 332 yards per game mark Alt benefits from scheme and also very talented receivers who can do special things when he gets the ball in their hands.
Speaking of the receivers for Bemidji they are led by a junior from Cottage Grove, Minnesota, Brendan Beaulieu. Beaulieu is a big body deep threat who finished his regular season posting 63 receptions, 1100 yards and 12 scores. It seems like whenever the Beavers go his way something big happens as his per catch average sits at 17.5 yards and he was able to finish with 100 yards a game this season. Being able to get him the ball is a big part of this offense.
Defensively the leader of the team is their junior linebacker Zollie Kaplan. Kaplan is the signal caller for the Beaver defense that likes to bring a lot of exotic pressures to get the offense off schedule. Kaplan was a brick wall in the 2nd level having 44 total tackles, 17.5 for loss and 7.5 sacks. Against the offensive scheme of Augustana, Kaplan is going to need to make sure he forces the Vikings out of their power running playbook so he and Bemidji can keep this game within reason to come away with a win.
Bemidji on their season had two major wins, the first being a 38-28 victory over #23 Wayne State, and the second coming in week 8 on the road beating another playoff team Minnesota Duluth 42-35. Their two losses came against Minnesota State Mankato in week 4 where they lost 45-24, and Augustana the following week which saw them fall 52-24. Since then the Beavers have gone on a seven game winning streak, a share of the NSIC Conference title, and a North division championship.
#18 Augustana University 9-2, #4 seed in the bracket. Finished 1st place in the South division of the Northern Sun Intercollegiate Conference. Last week they beat Southwest Minnesota State 55-0.
Augustana enters as one of three schools, along with Bemidji and Minnesota Duluth who claim a share of the overall NSIC title, under former two time NSIC Coach of the year Jerry Olszewski who is in his 9th season on the sidelines for the Vikings. A program with lots of history, this team is looked at as maybe the best in program history, at least recently. The Vikings know how to score on offense, posting 39 points per game in 2021 with 177 rushing yards, and 292 passing yards a contest. Defensively Augustana shuts down opposing running games, forcing schools not used to passing to become one dimensional, in 2021 Augustana allowed 39 rushing yards a game, and also bring 27 sacks as a team to this game. Some of the team leaders on both sides of the ball for the Vikings are as follows.
Jarod Epperson is a junior running back from Omaha Nebraska and the feature back for the Viking pin and pull running scheme. On 469 attempts this season Epperson totaled 897 yards, and six touchdowns, along with 22 receptions for 239 yards. In a perfect World Augustana would like Epperson to be the hammer that loosens the defense so they can start spreading the ball out to their playmakers.
One of those playmakers is senior receiver Sean Engel from Chaska Minnesota. Engel was able to catch 51 passes on the season for 850 yards and 13 TDs. For a school who likes to beat you up on the ground Engel can be almost forgotten about at times making him extra dangerous when he does get the ball in his hands.
The man who takes that responsibility of getting him the ball is Senior quarterback Kyle Saddler. Saddler is a former Harlon Hill nominee back in the 2018 season and in 2021 the Frisco, Texas native was able to finish with a 151 QBR, 59% completion, 3176 yards and 36 touchdowns, he also had five rushing scores. Safe to say that with Saddler the Vikings are well oiled to score points, and have a good leader in case things get messy early.
I mentioned the defense being a big strength of the Viking attack and that goes back to their four pillars on their defensive line. One person who stands out is senior defensive end Grayson Deipenbrock from Parker, Texas. Grayson leads the team in sacks with six and also carries a tally of 13 tackles for loss. On the back end the secondary is hoping for more production from Peyton Buckley. Buckley is a sophomore defensive back who leads the team with five interceptions.
Overall this game being between in-conference opponents and teams that have played each other before means this game can go a couple different ways. The defenses could be poised for a battle to see who will and won't last in that regard. Both offenses could be clicking and we may be treated to a shootout, or one team may take a lead and never look back. No matter how this game goes I am expecting Augustana to come away victorious and be the first playoff opponent for Colorado Mines in the next round. THank you for checking out your second column of the week, hopefully this helps you understand the other teams in the RMAC playoff equation a bit better! Be sure to listen to the new Top of the Mountain podcast tomorrow morning with a special guest, University of Sioux Falls defensive lineman Cole Campbell will be on the show to give some information on the NSIC and these two teams as he saw them both from the sidelines this year!