RMAC Pre-Season Outlook
August 26th, 2021 10:00am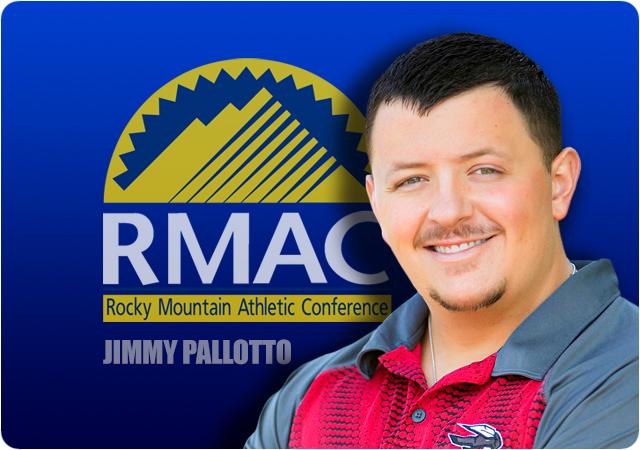 Less than ten days separate the fans of Rocky Mountain Athletic Conference (RMAC) football, and the athletes taking the field for the season opener following what can only be described as a tumultuous season and a half that saw no RMAC competition. Now we have some form of normalcy back and with that in mind this will be a good opportunity to look at the Conference rankings that were released earlier this month, and what can be expected from the ten squads that will make up the RMAC schedule for 2021.
Before we get into that specifically I want to take this time to thank you all for checking out this column and I am super excited to be starting my work with d2football.com. I am a graduate of Western Colorado, who we will discuss in this column, and I played football there from 2016-2019. Now that I am graduated I am looking to get into sports media and that brings us here. I want to start off the season with the disclaimer that though I am a Western alumni all of my analysis will be done objectively and I will give each team the attention that they all deserve. Alright now time for football talk!
If we can remember back to a time before Covid shut down the 2020 season, we will remember that Colorado School of Mines had just won the RMAC again and made the deepest run in the NCAA Division II playoffs, while the squad won't look exactly the same as it would have for the season that was missed they still hold the title of reigning Conference Champ. However, there are some other schools picked below them that could cause some major shakeups once the regular season comes to an end.
RMAC Preseason Rankings for the 2021 Season:
1) #8 Colorado School of Mines. 2019 Record 11-0. If you saw the video for d2football.com discussing the National rankings for DII then you are aware that the Orediggers enter the upcoming season ranked 8th in the country. Not only do they carry weight nationally RMAC fans will remember that they have not lost a game against a conference opponent since the 2018 playoffs, so them being seen as the top school makes a lot of sense if you want to just go off recent merit. Head coach Gregg Brandon has made the Mines program a machine, with different cogs that come through in different situations it seems like no matter who he has or who he needs to replace everyone understands the expectation which is how we know the culture of the program is solid so having high expectations makes a lot of sense.
Players to watch for Colorado School of Mines:
John Matocha, Junior QB. Matocha is a former Harlon Hill nominee from the 2019 season, where he burst onto the scene as a true freshman. So the "Magic Man" is most certainly on the radar of all the other nine coaching staffs in the RMAC, a rare combination of moxy and talent Matocha showed not only the ability to run the plays called at a high level, but could extend plays with his feet. Along with a solid stable of running backs and an offensive line routinely near the top of the conference the Orediggers know their offense runs through their Junior signal caller.
Michael Zeman, Senior RB. I mentioned the stable of horses Matocha shares a backfield with and the lead horse of that group is team captain Michael Zeman. Following injury in 2019 against Western Colorado Zeman was given the premiere role in the backfield and went on to amass over 1500 yards in less than ten games. Mines very often relies on their fifth year players and Zeman fits that role and will look to carry some of the weight off Matocha's shoulder to defend their title.
Luke Jeter, Senior DE. Most of the attention is given to the Mines offense but they follow the same machine-like precision on the defensive side of the ball as well, led by senior lineman Luke Jeter. Jeter comes into 2021 as a 2nd Team All-American and former Cliff Harris nominee, he will bring a high motor to the Orediggers defense who like to hold opposing offenses to less than ten on the scoreboard. Looking back at Mines scores from 2019, the most points anyone was able to score on them was 28 and Jeter wants that to continue.
Open the Season Thursday September 2nd in Golden vs Western Oregon @6pm.
2) #12 Colorado State University Pueblo. 2019 Record 11-2. The most recent National Champion in the conference from back in 2014 the Thunder Wolves never fell too far from the highs of that accomplishment. With countless guys from their program getting shots in the NFL you would think it would make the future for coach John Wristen and the team shaky, but since the 2014 championship they have not finished lower than third in the RMAC in seasons they were eligible for postseason competition. The Pack are going to have to figure out who will make up for a lack of offensive explosion that we have seen the last few seasons since McDondle graduated, but defensively it is still going to be hell to try and score on the CSU-Pueblo Thunderwolves.
Players to watch for CSU-Pueblo:
Michael Roots, Senior RB. Roots is a transfer from Central Washington and he was a production machine while there earning a Harlon Hill nomination for his efforts. Coming into this Pack offense a lot of anticipation is being placed on Roots, but he does have help. All five offensive lineman are former All-Conference selections and that kind of blocking for someone who can score at any moment like Roots may see him knab a second Harlon Hill nod.
Trevor Philio, Senior OLB. Trevor Philio has been seeing more and more playing time throughout his career in Pueblo. He has taken that opportunity to make each season better than the last, culminating in posting a mark of 67 tackles with 13.5 for loss. This year he is going to be relied on to bring up the next generation of Pack linebackers the same way he was groomed. Philio is the elder statesman of a position group that can be very good and drive success for the Pack in 2021.
Max Gonzales, Junior LB. Gonzales has yet to start a full season but has been known to make an impact in the time he does get on the field. In 2019 he started five games and posted 20 solo tackles over that stretch. This year Max should be expected to step into the starting role for the whole season and help groom the young guys that have been brought in so they can continue this run of dominance the team has enjoyed since the reinstatement of the program.
Open the Season Thursday September 2nd in Pueblo @6pm against Texas A&M Commerce
3) Chadron State College. 2019 Record 6-5. Gone are the days of obscurity for the Chadron State Eagles, no longer do they have to rest on the laurels of famous alumni like Don Bebe and Danny Woodhead, they were selected top 3 in the pre-season poll. Now if the sarcasm wasn't explicit I'll go ahead and tell you, that whole statement was a little tongue and cheek, not because they don't deserve success. This is not an old rival that is clouded in my hatred, Chadron is a tough team and a tough program in general. They never go away very easily, but they struggle to get to their finish every year. They may start out 4-0 but inevitably something will happen that causes them to finish around middle of the pack. Have they been slowly getting better? Yes, but I would warn for cautious optimism when it comes down to coach Jay Long and coaching his alma mater. Maybe this is the year to break out, but also maybe it isn't
Players to watch for Chadron State:
Dalton Holst, Senior QB. Holst has been a part of this rebuilding of the program under coach Long for the last five years and in the end he will be able to look back and say individually he had one of the best careers in school history for a quarterback. Starting in his Redshirt Freshman season in 2017 he has been the guy under center for the Eagles and a big reason why they have been progressing each season instead of staying stagnant. In 2019 he set new school marks for passing yards and passing touchdowns finishing with 3,119 yards and 33 tds, now it is his chance to clear the final hurdle and get the team around him to step up and complete the rebuild.
Elijah Myles, Junior RB. Holst's primary partner in the backfield did not join the Eagles for their games in 2020 opting to stay home amidst the Covid pandemic, but in 2019 Myles tallied over 1,000 yards on 200 carries and kept the Chadron offense from being one dimensional. The offensive line returned all their starters from 2019 as well so the future looks solid for the Eagle offense.
Brendan Hopkins, Senior DL. Hopkins has been built in this program and has shown steady improvement each time he was given more responsibility for Chadron he has responded in kind. Back in 2019 he averaged around 2 tackles a game. Last year while the defense was trying to find itself again he averaged 5 tackles a game in the four that were played in 2020. At 6'3 and 300 pounds he is one of the bigger lineman in the conference and has surprising athleticism to chase plays down and get after the quarterback from the inside.
Season Opens Saturday September 4th @1pm In Gunnison against Western Colorado University.
4) Colorado Mesa University. 2019 Record 6-5. Mirroring their hated rival's record has got to be a bitter feeling for Mavericks fans. Mesa had owned the western slope of Colorado when it came to college football and then finishing 6-5 was a shock to some very smart people around the conference. Not only that there were a lot of firsts that happened back in 2019 including the first Western win in Grand Junction since 2001, so needless to say they need a bounceback type of year. Coach Tremaine Jackson was hired prior to the 2019 season so some slack can be given since he and his staff have only had one normal season of work to go off of, but some might not want to give him that grace since it was a surprise he had a job to be hired into in the first place. Mesa might be the one team that has high expectations and will have an issue backing them up.
Players to watch for Colorado Mesa:
Christian Moore, Junior QB. In true Colorado Mesa fashion their solution to a lack of success is to bring in new blood. Especially in the quarterback room there are a couple new bouncebacks and transfers like Moore, so it's hard to speculate as to who will get the job to start. Moore played in 2019 at Central Washington where he threw for over 2,000 yards and 28 touchdowns on the year with a pair of 5-TD games so he has had success playing before. Should be interesting to see what he is able to bring to the field this fall for the Mavs.
Morian Walker Jr., Senior RB. Another transfer student following the pandemic year, Walker was formerly at Utah State where he saw playing time in 11 games before transferring. Morian has never been the premiere workhorse back so it will be interesting to see how he assimilates in Grand Junction.
Nikolas Ricks, Graduate LB. Of all the new faces on this Mavericks roster who haven't played yet for the team on defense, a guy who has already finished his degree and has experience should be someone to be a leader on the team right? Nikolas comes to Mesa after being at Central Missouri where he posted 20 tackles in a backup role. He will bring a lot of experience and poise to a unit that not many people know how they will look and jive together.
Open the Season Thursday September 2nd @6pm in Grand Junction against William Jewell College
5) Western Colorado University. 2019 Record 5-6. My alma mater, where to begin? Western is the winningest program in RMAC history with 19 titles as a team. It's been 24 years since the last time they won so that ought to give you a gauge as to where the program is. With bright spots player wise in the Brett Arrivey's and Travis Haney's, not to mention Austin Ekeler Western has seen a nice resurgence in importance, has it translated on the field they way administration might have hoped? Not quite, the team has only won 27 games in the past 11 seasons and following the 7-4 record in Ekeler's farewell season there has not been a winning season in Gunnison since the start of the new millennium. Head coach Jas Bains is gonna be getting back a few key pieces who decided to take a gap year during the pandemic, so the performance from last year's game against Stephen F. Austin doesn't really apply to how the team will look this year. As an alum I hope they figure something out to turn things around. Fifth in the preseason polls is a start, things can go up or down it all comes down to executing on Saturdays.
Players to watch for Western Colorado:
Will Lydle, Senior DL. Will Lydle is a guy who has always been just flat out talented. Speed, strength, and knowledge has put Lydle in as one of the leaders of the team and he will play a big part in what this defense can be. In 2019 Lydle received his first All-Conference honors and led the team with 12 tackles for loss, in his last year of eligibility Lydle is going to be looked at by the coaches, his teammates, and Mountaineer fans to finish putting Western back into prominence.
Lane Farris, Senior LB. Lane followed in the footsteps of former Western linebackers like Ty Henry after getting his first big chunk of playing time as a redshirt freshman in 2017. Since then he has been the voice and the coach on the field for the Mountaineer defense and it shows. Despite missing games due to injury in 2019 Farris still garnered All-Conference Honorable mention honors and finished the season with 62 total tackles, which lead the team.
Ty Leyba, Senior RB. Leyba has been a contributing member for the Mountaineers offense since 2017 but was really given the starting job in 2019. That season saw him post a total of 521 yards with a td, while putting up a personal best against South Dakota Mines where he ran for 127 yards. Leyba should be reunited with quarterback Connor Desch for 2021 which should be helpful for both as they look to surprise some people.
Connor Desch, Junior QB. Coming off a season that was ended by injury there are a lot of what if questions that come to mind for Connor Desch. What if he would have finished the season? Would Western have been able to pull off a couple more wins? That is something that is valid to wonder, but in the grand scheme of things as long as Connor is healthy that will be a positive. He really started getting leadership over the group and threw for 1,217 yards and seven scores. For a team that doesn't know what they have for the most part Connor should be a calming presence for the coaching staff.
Open the Season Saturday September 4th in Gunnison against Chadron State
6) South Dakota School of Mines. 2019 Record 3-8. Ahh the other engineering school in the conference, it may seem pointless but even the people who play in the conference still see them as that. The Hardrockers have had an interesting history since becoming a new member of the RMAC at the start of the 2016 season, other than the 2019 season SD Mines has been a steady 5-6 each year, with the one campaign from 2019 being a 3-8 finish. They play hard each week, they are never more talented at any particular position but much like Colorado Mines they have machine-like precision at times. The issue they run into is it can never be consistent, they have big wins don't get me wrong; they are one of the last teams to beat Colorado Mines in regular season action. But to go along with the surprising wins they do incur bad losses and routinely give up 35 or more points a game and while their offense has shown the ability to score 50 they truly only average around 25 points a game on a weekly basis. The Hardrockers will have a new face at the helm on the sidelines as well after moving on from their coach last season, Charlie Flohr will look to have his guys ready to go.
Players to watch for South Dakota School of Mines:
Kyante Christian, Junior DE. Kyante is one of the returning leaders to the Hardrocker defense that employs one of the strangest defensive schemes in Division II let alone the RMAC. Kyante has amassed 123 tackles in his career, forced two fumbles and sacked the quarterback 6 times. In order for the Hardrockers to secure the defensive side of the ball they will be relying on Kyante Christian heavily.
Gavin Chaddock, Junior LB. Chaddock has played mainly in relief during his time in South Dakota and now with the wild times that was the 2020 season he will now be given a more prominent role on the defense for SD Mines. So far Chaddock has 75 tackles, 4 forced fumbles, and 4 sacks, which he will look to add to this upcoming fall.
Toby Smith, Junior QB. Smith took a lionshare of the reps last in the 2019 season after getting his first action in 2018. As I mentioned the team never got past the 5-6 mark but Smith plays a big part in the scoring of the Hardrockers because after he went down last season their numbers dropped across the board. It's considered the most important position for a reason and Smith is going to be carrying the weight of the offensive success in 2021.
Season opens Thursday September 2nd in Rapid City against Missouri S&T @6pm
7) Adams State University. 2019 Record 4-7. The other side of the Colorado Classic rivalry now we get to Adams State. The Grizzlies have been right around middle of the pack in the RMAC since the 2010's, and besides a couple of incredible receivers on the outside, most of the time the Grizzlies give more headlines for off the field issues than ones on it. Despite all of this one of the morons voting for the pre-season poll thought he would be funny and vote for Adams, which is the highest anyone has ever thought of them since they were relevant back in the 1980's. With no solidified choice at head coach, interim man Jarrell Harrison will lead Adams onto the field in what looks to be some kind of coaching tryout for the 2021 season. For a program that regularly has more transfer players than ones from the program it will be interesting to see what, if anything, can be strung together for the Grizzlies.
Players to watch for Adams State:
In complete honesty looking at the roster on the Adams website now it looks like they have a total of three players in a higher grade than Freshman. So if this is indeed the case and you are a fan of Adams, pay attention to who catches your eye most this year, because if everything goes well they may be playing another three years at least.
Season opens Saturday September 4th in Alamosa against Western New Mexico @5pm
8) New Mexico Highlands University. 2019 Record 2-8. Highlands, Black Hills and Fort Lewis could have been a toss up as to how they rounded out the bottom three but ultimately Highlands had an advantage over Fort Lewis since the Skyhawks had one less game, but I digress. Highlands is almost like an island of lost toys most seasons, bouncebacks and second chances are what they normally use to solidify their roster and lineups and they always have good size especially for DII. This season seems to be business as usual for the Cowboys as they have a brand new crop of mostly freshman and first year guys in the program.
Players to watch for New Mexico Highlands:
Malik Brown, Senior SAF. Brown was a consistent force from the secondary for the Cowboys in his 2019 campaign. A rare type of speed and willingness to make contact forces opposing coaches to know where #4 is coming from all parts of the field. Brown tallied 74 tackles including 41 of those being solo. On top of that he was responsible for 6 turnovers (5 INTS, 1 FF) in a season of uncertainty Highlands will still have a leader of their back end.
James Budget, Sophomore RB. James Budget is a threat to score any time he has the ball. That gets said a lot but I am serious when talking about James Budget, a master of making people miss and rarely going down in 1 on 1 situations makes him the Cowboys best weapon on the offensive side of the ball. Budget rushed for over 600 yards in 2019 behind an offensive line that rarely gave him a hole to run through, Budget can be credited for both running and blocking. For his follow up season I am thinking at least 800 scrimmage yards for Budget should be the minimum
Season opens Saturday September 4th in Durango against Fort Lewis
9) Black Hills State University. 2019 Record 3-8. Black Hills has not had much success since becoming a member of the RMAC, they have followed up their 7-4 2016 campaign with three losing seasons in a row including back to back 3-8 marks. This season they will have coach Josh Breske on the sidelines for the first time in a real season as he was hired in December of 2019 before the pandemic shut down last season and we can expect to have a new revamped scheme on both sides of the ball. The good thing about Black Hills coming off three straight disappointing seasons is the bar is set real low, so if Breske and the Yellow Jackets can get things rolling they could surprise themselves, the RMAC, and the rest of DII.
Players to watch for Black Hills:
Lathen Stevens, Senior CB. Stevens has been a starter for the Yellow Jacket defense since 2018 and has shown steady improvement each of his seasons since. In 2019 Stevens had 57 tackles last season at Corner, including the game against Colorado Mines where he tallied eight tackles and five pass break ups. Stevens is also a dynamic weapon in the return game. He averaged nearly five yards a return in 2019, Stevens will be tasked with being the leader in the secondary to build up what has been a historically weak defense.
Devyn Vance, Junior DE. Vance saw elevated playing time in 2019 based on injury and now in 2021 he will step into the role of veteran in the front seven. Vance brings a 2.4 tackle per game average into 2021 and he will be the high motor pass rusher on the defensive line, tallying two sacks and two hurries in 2019. Vance also recovered a fumble he returned for 49 yards against in-state rival South Dakota Mines.
Aidan Willard, Junior QB. Willard is entering his first season for the Yellow Jackets after playing two seasons at Oregon State, which makes him a likely candidate to start week one for Black Hills. Willard is a former #12 prospect in the Bay Area in California back in high school where he posted a career total of 29 touchdowns and 1800 rushing yards as well. It will be interesting to see if Willard does get the nod to start the season and what he is able to bring to the offensive scheme with both his arm and his feet.
Season opens Thursday September 2nd in Spearfish against Dickinson State @6pm
10) Fort Lewis College. 2019 Record 3-7. Fort Lewis I believe was ranked last due to having one less game to finish the 2019 season, as I mentioned earlier that the bottom three in the rankings seemed more interchangeable. The Skyhawks have been ravaged by injuries at key positions for the last few seasons, so in theory they should benefit from the lack of games in 2020 to take the necessary time to heal and prepare for this upcoming campaign. Fort Lewis will also have a new head coach on the sidelines for the 2021 season, coach Darrius Smith will take over the head job as the 14th head man in Skyhawk history. Smith has been coaching in the NCAA for over 20 years including stints at both the FBS and FCS levels of Division I, so the Skyhawks seem to have the most going for them at least on paper in the new season.
Players to watch for Fort Lewis:
Fred Mady III, R-FR LB. Fort Lewis is going to lack experience in the linebacking core as Mady has never been a starter but now comes into the season with the most experience for the Skyhawks. The Albuquerque native stands at 6-foot and over 200 pounds he will have the size to play in the middle and be physical in coverage of tight ends and backs.
Armon Hickson, Senior QB. Under center Hickson will bring experience to the position and should be able to effectively and efficiently run the offense to put Fort Lewis in the best possible position to win. As long as Hickson protects the ball and can execute each play he should be able to bring the level of play up all around.