RMAC Week One Preview
September 2nd, 2021 9:00am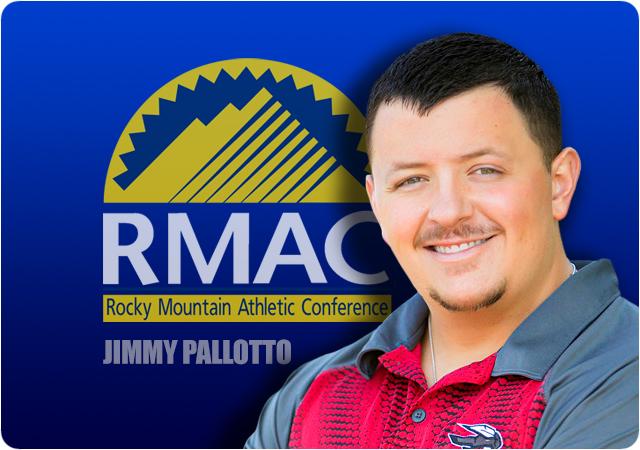 It is finally here! Rocky Mountain Athletic Conference (RMAC) football is back and week 1 has a few inner-conference games that will shape the final standings as well as some competition from around the country! Let's look at each game for the ten schools in the RMAC and see how things should work out in my eyes!
#11 Texas A&M Commerce @ #12 Colorado State University Pueblo. Thursday at 5pm at the ThunderBowl in Pueblo, CO:
It's not often you see a matchup of top 20 opponents this early in the season but both schools knew they would need to bolster their out of conference schedules to get back into National Championship contention. Two of the more recent DII champs the Lions and Thunderwolves are set to put on an absolute show come Thursday night when the game is on.
Texas A&M Commerce finished with an 11-3 mark back in 2019 that also saw them end reigning RMAC champs Colorado Mines' season before falling to one seed Minnesota State so the Lions know how to play at a high level. Add to that a 32 points per game average in 2019 Pueblo is going to have a tough matchup to start the year. The Lions will have their returner behind center as well as quarterback Miklo Smalls, who finished north of 3,000 yards passing in 2019 will start his Redshirt Junior campaign following the pandemic. Defensively the Lions are still looking for the next leader.
CSU-Pueblo, like I mentioned in last week's column (https://www.d2football.com/rmac-pre-season-outlook/), posted a mark of 11-2 also falling to Minnesota State in the 2019 NCAA Division II playoffs. Commerce is very much similar to CSU Pueblo in that both have won a national championship in the 2010's decade and that has led to a few head to head matchups with the Lions. The Lions have not beaten the Thunderwolves dropping their game in Texas from 2018 23-13 and their rematch in 2019 was also a Thunderwolve victory this time 24-17. Roster wise these teams are currently set up opposite of each other. Commerce has an established quarterback who holds a good deal of success for the team, yet lacks some leadership on defense. Pueblo is once again solid on defense but lacks any kind of offensive explosion we may have seen from them in the past.
CSU-Pueblo vs Texas A&M Commerce is going to be an all out slug fest with both teams' strength aiming to shut the other down. The deciding factor in this one will be if Commerce is able to show improvement defensively, or if Pueblo can score on offense like in the last two meetings. Ultimately I am going to predict that the Lions walk away victorious in a close game. Final Score: CSUP 20, TA&MC 24.
Missouri S&T @ South Dakota School of Mines. Thursday at 6pm at O'Harra Memorial Stadium in Rapid City, SD:
The Hardrockers will start the 2021 campaign out of the RMAC and take on the Miners of Missouri S&T out of the Great Lakes Valley Conference (GLVC), and hope it will build some momentum once RMAC games start. SD Mines has shown steady improvement and an uncanny ability to score at times since they joined the conference. The Miners finished 2019 7-4 and also showed their own offensive prowess scoring more than 21 points in 10 of their 11 games, which begs the question; will we get a shootout week 1?
The Miners averaged almost 500 yards of offense per game with a good balance of rushing and passing yardage, and the Miners will still be led by 5th year quarterback Brennan Simms who threw 21 touchdowns and over 2,700 yards. They will also have a stable of running backs that averaged 172 yards a game as well.
Everyone who is familiar with SD Mines knows that they score points and do it at a big clip also. The key for them to start the season 1-0 is gonna be figuring out something on the defensive side that will slow down the opposing team. This is the reason they have been perennially under .500 because they can score 50 but the defense so far has been shown to give up 51 when that does happen.
Getting the games on Thursday to start the season can sometimes be good and other times it can be a disaster. You throw off your schedule for the week and will have to figure out how to manage that, plus you have less time in camp to get things moving in the right direction. I am expecting a lot of points to be scored in this game and whichever defense can pull off one or two big stops they will come away winners. Final Score: Mizz S&T 35, SD Mines 31.
Dickinson State (ND) @ Black Hills State. Thursday at 6pm at Deadwood Mountain Grant Field in Spearfish, SD.
A different kind of game will kick things off for the Yellow Jackets of Black Hills as they go up against the Bluehawks of Dickinson State, an NAIA Program in the North Star conference. Some could see this for what it normally is, a tune up game week 1 to make sure your squad is ready for the meaningful games of the season. But Dickinson is not just a run in the mill NAIA school, the Bluehawks finished 2019 with a 8-3 record and made the playoffs.
One thing coaches and fans don't often think of is how the team being called for the tune up game can respond. Pete Stanton is the head coach for Dickinson and has been for the past 20 seasons, he will use the fact that Black Hills chose them to come to town week 1 as an insult. They will be fired up to try and ruin the season opener of Black Hills and announce their presence for them and the rest of the schools in the NAIA.
The new head man at Black Hills, Josh Breske, will be tasked with maintaining his team's focus going up against what some could see as an inferior opponent. Breske inherited a team that finished just 3-8 in 2019 and outside of one season has not really been much of a factor in the RMAC standings. In essence this is a smart move for a new coach, to bring in a team who plays at a lower level than you and allow some room for error, but Dickinson was probably also chosen because of the success they have had so it's not that obvious. Either way this should be a very telling matchup to see how each team will progress moving forward.
This one is a bit more difficult to predict but I do think Black Hills will be able to pull off the win in week 1. Final Score: Dickinson State 24, Black Hills 31.
William Jewell College @ Colorado Mesa University. Thursday at 6pm at Stocker Stadium in Grand Junction, CO.
Another RMAC team taking on a school in the Great Lakes, this time Colorado Mesa hosts William Jewell a week before the Cardinal head to Spearfish for a week 2 matchup against Black Hills. Mesa is looking for a rebound, after changing coaching staffs the last two offseasons of regular competition now they look ahead to William Jewell. This will be the first meeting between these programs and both will be looking to improve upon their 2019 marks.
William Jewell had a less than impressive 2019 only managing to get one victory coming nearly two years ago to the date. New head coach Mike McGlinchey will start his first season as such going on the road twice against RMAC opponents. McGlinchey is the 30th coach in program history and will have a tough first few games to try and get the team back on track.
Like I talked about last week in my Pre-Season outlook column Colorado Mesa is fully a new team. New staff, a crop of new players from all over the country, it is hard to predict exactly how they will look. 6-5 was not good enough for the school or the Maverick's fans so new coach Tremaine Jackson will start the 2021 season with the burner already on low for his job.
When you have two teams like this that both have desperation when it comes to how the season will go the game can go a couple of ways. Both teams can come out laser focussed and we may be treated to the absolute beauty of a game, or both teams can be hesitant afraid to make the mistake that costs his team the game. The new head coaches are going to be pivotal in the final outcome of this one! Final Score: Colorado Mesa 21, William Jewell 7
Western Oregon @ #8 Colorado School of Mines. Thursday at 6pm at Marv Kay Stadium in Golden, CO.
The reigning RMAC champion Orediggers are looking to get things back underway for the 2021 season following their most recent conference crown, the opponent opening night? The Western Oregon Wolves who compete in the GNAC conference and posted a 7-4 record back in 2019. The RMAC and GNAC have been almost sister conferences for the past handful of years with countless home and homes scheduled since 2015 and now, this will add to that total. This will also be just the 2nd meeting between these programs and first since 2007 where the Wolves enjoyed a 26-12 win over Mines.
Western Oregon did their best to stay busy during the missed 2020 season and that will serve them well going up against a well oiled machine (no pun intended) in Colorado Mines.
Colorado Mines will no longer be overlooked on anyone's schedule. The 2019 season made sure of that, and now with returners like Matocha and Jeter to go along with Gabe Kortz and Michael Zeman, Mines may very well have the team and the talent to repeat as RMAC champs and that would start Thursday evening in Golden.
Sometimes I like to be different when it comes to predictions, this won't be one of those times. I am confident that Mines willeven the series score with the Wolves at a game each and take this to move forward into conference play. Final Score: Colorado Mines 40, Western Oregon 14.
New Mexico Highlands @ Fort Lewis. Saturday at Noon at Ray Dennison Memorial Field in Fort Lewis, CO
A battle of RMAC schools looking to find their footing again, both Fort Lewis and New Mexico Highlands were picked in the bottom three of the conference in the 2021 Pre-Season rankings. Makes for a proverbial "battle of the basement" moniker appropriate but New Mexico Highlands was one of the three teams the Skyhawks managed to beat back in 2019.
New Mexico Highlands will have some explosiveness and possibly an overall athleticism advantage, where they normally get into trouble when plays rely on discipline. Both assignment errors and penalties cause the Cowboys to struggle each week when they have the talent to be competing with anyone in the country.
A mixture of timing and injuries derailed the Fort Lewis 2019 campaign before it really started. This will be the second time in the last three years Fort Lewis will open the season against Highlands, with their game in 2019 being called as a victory for the Skyhawks due to weather, that game ended 7-0.
As far as predictions go for this game I am going to give the edge to Fort Lewis, ultimately it will be a sloppy game on both sides and the team who will commit less penalties and have fewer mental errors holds the advantage. Final score Fort Lewis 25, New Mexico Highlands 10
Chadron State @ Western Colorado. Saturday at 1pm in the Mountaineer Bowl in Gunnison, CO
Chadron has been waiting for this rematch for over a full year now. The last time the Eagles played the Mountaineers in Gunnison they saw what would have been a 30 point comeback in the second half get erased by a hail mary type passing touchdown from Western QB Connor Desch. Now they carry a ranking of 3rd in the RMAC Preseason poll to this matchup to go along with their bad blood. Chadron played a couple of scrimmages in the 2020 season and with returners on both sides of the ball Chadron will do anything they can to avenge their loss from 2019.
Western Colorado had the biggest mismatch when it comes to 2020. The Mountaineers traveled to Texas to play Stephen F. Austin in an exhibition matchup last year that was not pretty. Now getting a lot of what would have been the 5th year seniors back after a gap year the Mountaineers like the Eagles want to prove their position in the pre-season polls and make a case to move up going forward. With only one winning season dating back to 2000 head coach Jas Bains looks to rewrite the narrative surrounding the program.
Just like Chadron I'm sure Western remembers their 2019 game that very nearly ended in disaster for the Mountaineers, ultimately since it has been almost two calendar years since that game it is hard to say it will follow a similar pattern, but I do think this is going to be a highly intense, highly competitive game. Final Score: Chadron 27, Western 20
Western New Mexico @ Adams State. Saturday at 5pm at Rex Stadium in Alamosa, CO
Western New Mexico, a member of the Lone Star Conference along with Texas A&M Commerce, will travel to Alamosa to take on the Grizzlies in their season opener. The Mustangs also had a less than stellar 2019 season where they only notched one win, so they will be looking to show some kind of turnaround to their fans following the 2020 season cancellation.
Adams fared better in 2019 managing to get four wins on the board and now hope that under a new coach and mostly new guys they can use this game against Western New Mexico to prepare for what looks to be a tough conference schedule. Always big and physical the Grizzlies are going to need to harness their raw potential and put together a winning formula.
Neither team is used to much success but that means they are always thinking it could come at any time. This won't be that time for Western New Mexico, for as bad of a season I think Adams is going to have they should be more than capable of winning this game and moving on. Final score: Adams State 38, Western New Mexico 13.
Thanks to everyone checking out the column for week 1! I will be releasing these weekly preview blogs every Thursday so be sure to check them out and keep up with how things are going in the RMAC for the 2021 season! If you enjoy my writing, be sure to check out my podcast, "The Far End of the Bench". We release new episodes every Wednesday and talk about everything in the wide world of sports! We are available on all podcasting platforms and you can follow us on social media @FeOTBpod and subscribe to our youtube channel!