RMAC Week 11 Preview and Predictions
November 11th, 2021 2:10pm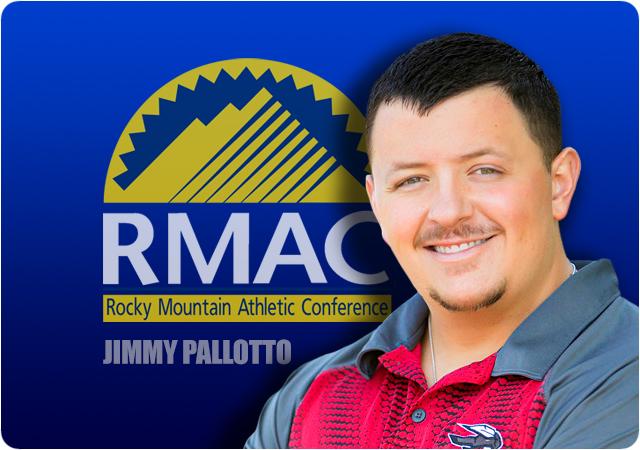 It is a sad statement to make, but we are down to the final week of RMAC football action. Saturday will be the last full slate before selection Sunday then Western Colorado and Mines will prepare for the NCAA Division II playoffs. We will continue to have a weekly column as well as weekly episodes of Top of the Mountain, including a bonus episode following selection Sunday to talk about first round matchups! Alright without further adieu let's finish off the 2021 Regular Season of RMAC Football.
Colorado State University-Pueblo (6-4) vs #15 Western Colorado University (9-1). Last week Pueblo lost to Colorado Mines 28-12, Western Colorado beat Lincoln University 72-6. Game takes place Saturday November 13th, @1pm MST in Gunnison, Colorado.
CSU-Pueblo to their credit kept it interesting a lot longer than people expected after their rough start, but last Saturday ended the Thunderwolves' chance to claim another RMAC championship now with two losses in the RMAC. Post season aspirations had been dashed a long time ago and now that leaves the Thunderwolves in the position to play spoiler to a team who has not beat them in their last four meetings. The bad thing is you have shown a lack of finishing ability that used to be synonymous with your program, this will be the downfall of CSUP this season and in the game Saturday against a hungry Western Colorado team.
Timing is everything and last week couldn't have been worked out any better. Western Colorado plays an opponent that stands no chance, they get to rest their starters while getting young guys reps, and now you come in fresh to a game that could set you up to possibly host your first playoff game since 1991. Last week was a formality, this week has to be personal. Take the fact that you have a better record than the rest of the teams in front of you besides CO Mines and you still being ranked 5th in the region and 15th in the country, use that as motivation to break the Thunderwolf winning streak, give yourself the best chance possible when it comes to the playoffs and let it ride! The entire season has been gravy, you have nothing to lose, so don't hold anything back and get a win! Final Score Prediction: CSUP 13, WCU 24.
Adams State (1-9) vs Colorado School of Mines (9-1). Last week Adams beat Fort Lewis 37-14, CO Mines beat CSUP 28-12. Game takes place Saturday November 13th, @12pm Noon in Golden, Colorado.
Adams won the battle of the defeated to avoid spending an entire season without a win, and now they have an interesting opportunity. Well out of playoff contention what would the best end to Adams' season be? How about taking the RMAC Championship ring right off the finger of the team who has dominated the conference for the last three years? That is what would possibly happen if the Grizzlies get the victory on the road, if Western does beat CSUP that is. Either way Adams should most likely just be looking to keep this game as respectable as possible, another losing season to add to their record, Saturday almost seems as an afterthought.
A classic letdown spot, if they hadn't already lost a game to Colorado Mesa. The Orediggers are fully back, after decimating a CSU-Pueblo team last week with the athletes to be competitive, it was the resolve of the engineering mind that made the ending of the game look out of reach. This week should theoretically be a chance for the starters to get some rest before they begin their final march toward the ever elusive National Championship, but you shouldn't ever underestimate a team with literally nothing to lose. That is what makes this week dangerous, maybe. ASU 10, CSM 35.
Colorado Mesa (7-2) vs South Dakota School of Mines (6-4). Last week Mesa beat Black Hills 52-3, SD mines beat Highlands 40-17. Game takes place Saturday November 13th, @12pm Noon in Rapid City, South Dakota.
Mesa gets a solid bounceback effort after their loss in Gunnison hosting Black Hills last Saturday, the other half of the South Dakota duo in the RMAC isn't gonna be as much of a pushover, but I do assume the Mavericks will be able to get it done. If your only two losses come to the best teams in the conference you are also a damn solid team, and that is what Mesa is.
SD Mines surprised me, sure I knew they could score points, but until last saturday they were relatively harmless on defense, so if nothing else I expected the high flying Cowboys to make it a shootout. Nevertheless now we have a game where the winner and loser will feel wildly different about the years they have had. If Mines is able to win, they post their best win total since joining. That is a hell of an incentive in a game where neither team has any post season to play for. I'm not saying it will happen, I'm just pointing out the trap game smell. Final Score Prediction: CMU 28, SD Mines 24.
Chadron State (5-5) vs Blak Hills State (4-6). Last week Chadron beat Western Oregon 45-7, Black Hills lost to Mesa 52-9. Game takes place Saturday November 13th, @1pm MST in Spearfish, South Dakota.
Chadron picked up a big out of conference win, almost making up for their collapse against Angelo State week 2, and now they find themselves middle of the conference, but a win gives them a winning mark to post. Slight compensation for the disappointment this season when you were picked 3rd in preseason, and now have to claw for a middle spot. But the Eagles have shown they should be good enough to handle this, and finish 2021 a deflated 6-5 squad.
Black Hills still has not found the right formula to be consistently competitive in the RMAC, this year they tried to pad their schedule with soft out of conference games, yet we still find ourselves here, looking at the Yellow Jackets with too many losses and no chance at a title or playoffs. Don't get me wrong this is much better than back-to-back winless seasons, but it still has a long way to go before it's competitive. Final Score Prediction: CSC 26, BHSU 7.
Fort Lewis (0-10) vs Dixie State (0-9). Last week Fort lewis lost to Adams 37-14, Dixie lost to FCS #1 Sam Houston 59-10. Game takes place Saturday November 13th, @7pm MST in St. George, Utah.
Once again we have a matchup where neither school has one a game. The differences, Dixie is no longer in the RMAC, or Division two for that matter. Dixie has been welcomed to the FCS level by being given a gauntlet schedule where they have played six games against ranked opponents, with another game next week. That is about where the similarities stop, and as happy as I am seeing Dixie flounder when they thought they were better than they were, the Trailblazers are gonna dominate this game. Fort Lewis gave up before the season started, and each week is just getting them 60 minutes closer to the offseason, and the ability to put this year behind them is now just a final 60 minute beating away. No disrespect to the kids, I don't think the Skyhawks were prepared to have a season following the pandemic and this is the outcome. Also do you guys remember when Dixie couldn't win 6 games in the RMAC but thought they were good enough to go Division I AA? Me too, funny joke right. Final Score Prediction: FLC 6, DSU 35
That is gonna be it for this week's column, thank you everyone for reading! Like I said, as long as there are RMAC teams playing you will get a column and a Top of the Mountain podcast each week, until those teams are eliminated from the playoffs! Be sure to check out the episode tomorrow with a deep look into the CSU-Pueblo and Western Colorado game available on d2football.com or any other podcasting platform starting at 9am MST! We will be back on the Top of the Mountain Monday morning as well to break down the selections and might even be joined by the coaches of the RMAC postseason representatives! All in all thank you for reading my rambles for an entire season! I hope you enjoyed my content and we will see you Monday morning to start talking about playoffs!