RMAC Week 2 Preview and Predictions
September 9th, 2021 9:00am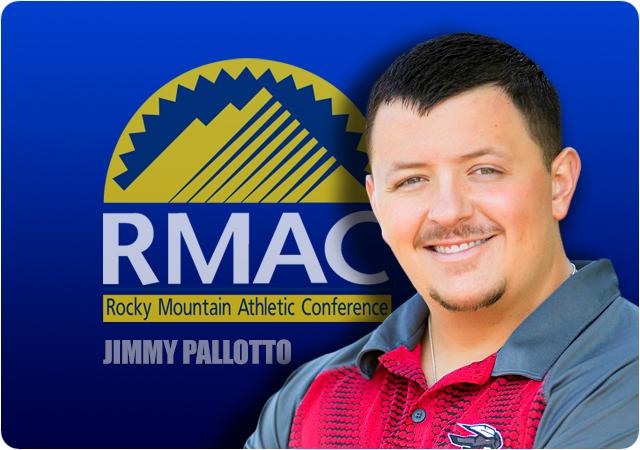 Now that we have had some time to digest what was a heaping serving of week one college football action it's just about time to get set for round two. This week we will see more inner-conference games, one being flexed to regional television, as well as another ranked matchup for the CSU-Pueblo Thunderwolves as they will take on the 21st ranked Grand Valley State Lakers. But for now, sit back, relax, and enjoy another huge weekend of RMAC Football.
#15 Colorado State University Pueblo (0-1) vs #21 Grand Valley State (0-0). Pueblo lost last weekend 12-6 against #5 Texas A&M Commerce, this will be Grand Valley's first game. Game takes place Saturday September 11th, in Allendale, Michigan @5pm MST.
Coach Wristen did his pack no favors when agreeing to the scheduling for this season, two out of conference games against top 25 opponents, then next weekend they kick off RMAC play against Black Hills. Talk about a gauntlet. Looking back at last weekend's defensive battle we can say a few things for certain about the Thunderwolves as the season continues. First, their defense is as good as advertised. The Lions did everything they possibly could to move the ball and score on CSUP but never broke through other than their field goals, so the Pack and their fans should feel really good about that because good programs normally elevate their play as the season goes on. The other thing we know about CSUP is their offense is as inept as it has been since Coach Wristen got the program reinstated. The Pack was held under 100 rushing yards as a team, having 45 negative yards on the ledger, and managed just 15 first downs in the game total.Certain offensive players established themselves, transfer running back Michael Roots nearly led the Pack to their first touchdown of the 2021 campaign but was stopped short. Roots would go on to finish with 48 yards on 12 carries. The quarterback is still a major issue, Devin Williams got the start and muscled 78 yards for his effort before being swapped for Redshirt Freshman Steven Croell. Flat out the offense needs to get better exponentially this week.
As for the Lakers of Grand Valley State this will be their first action of the new season, after their game against Edinboro was cancelled last weekend. The Lakers are members of the GLIAC and finished the 2019 season 8-3 missing out on the playoffs coming down the stretch under Head Coach Matt Mitchell. Mitchell will be the Lakers head man going into his 12th season with the school and though in the schools' history playing CSUP the Lakers hold serve at 2-0, the Thunderwolves are not your typical cakewalk out of conference game you would schedule in week two.
Before I get to my score predictions I did want to commend both of these programs for putting the best competition on the field, like I said normally schools look for the easiest games possible to fill out the 11 week format but Grand Valley and CSU-Pueblo both deserve all the credit in the world. As for predictions of this game I'm torn, it would be a whole lot easier to predict if Grand Valley had played their game last weekend. Even with that uncertainty I do think that CSU-Pueblo is going to improve on offense and use their stifling defense to make this game somewhat ugly. People forget the Thunderwolves five starting lineman have all received All-RMAC honors at some point in their career, and Michael Roots made me very excited to see what he can do when this offense starts clicking. Final Score Prediction: CSUP 20, GVS 6
#8 Colorado School of Mines (1-0) vs New Mexico Highlands University (1-0). Mines won last weekend 42-3 against Western Oregon, Highlands got a big 44-7 win against Fort Lewis. Game takes place Saturday September 11th, in Golden, Colorado @12pm Noon MST.
Coming into the season a week 2 matchup between Colorado Mines and New Mexico Highlands would have put more people to sleep than rockabye baby, but here we are and this game has now been flexed to KWGN or channel 2 for those of you who live in Colorado. These guys are gonna play on regional tv, an honor which I'm sure both locker rooms think they deserve following a pair of dominant performances in week 1. I will also be featuring this game on my new weekly podcast "Top of the mountain". The show will be released every Friday during the week and I will pick one upcoming game each week to focus on and give a prediction to, as well as look at the standings as we move through the season. Find it right here on d2football.com or wherever you listen to podcasts!
Colorado Mines is and has been a machine since 2014, they hosted a tough Western Oregon squad last Thursday and it would be hard pressed to believe the Wolves were 8-3 in 2019 and made the playoffs. An absolutely stingy performance on defense only surrendering three points, and you finish out with a shutout in the 2nd half? That is a solid day's work to go along with the incredible feat of holding the Wolves to a single net rushing yard. I thought they were explosive offensively and that was it? Speaking of offense Matocha got things going with a 4TD performance, while fellow pre-season ALL-RMAC running back Michael Zeman scored twice and carried the rock for 111 yards. It was just about what we all should come to expect from the Orediggers in week 1.
Now the complete opposite of what I was saying for Highlands. Who saw a 44 point explosion coming? If you can prove to me this is what you expected from the Cowboys I'll personally give you $50 and my spot as a columnist because that was more dominant than I can ever remember seeing Highlands. Things got off to a fast start and just kept on running, as in the first quarter the Cowboys were able to find paydirt four times giving them a 27-0 lead that they held onto the rest of the way out. Along that way there were standouts individually, but first as a team they ran the ball for 302 yards, over five times the total of the Skyhawks. The Cowboys had a pair of backs that carried the offense to that insane total, both Kamari Mosby and Cameron High finished the day with 122 yards, an incredible 244 combined. Then there is quarterback Ramon Atkinson, Atkinson is one of the rare players at Highlands who has been there longer than a season, and he balled out of control Saturday. 21/35, 355 yards and 4TDs there was just so little the Cowboys could do wrong against a team like Fort Lewis.
This game got the hype at the right time because I am not seeing this as some shootout. We will be lucky to keep the point total under 50. Highlands played a great game and showed that there were some things there that you can build on as a team. However, Colorado Mines is already as good as the Cowboys could be, it's not something the RMAC is used to but Mines is not worried about winning the conference. They have now graduated to National Championship expectations. Orediggers win big all day. Final Score Prediction: CSM 35, NMHU 10.
Western Colorado (1-0) vs Western New Mexico (1-0). Western Colorado won last week 23-10 over Chadron at home, Western New Mexico beat the pants off Adams 35-17. Game takes place Saturday September 11, in Silver City, New Mexico @12pm Noon MST.
Western on Western crime in this matchup of former conference rivals, the Mountaineers got things rolling in a big way last Saturday as the addition of the talent taking a gap year made them almost unrecognizable from 2020 to 2021. Dominating in all three phases of the game after initially falling behind 7-3 at the end of the first quarter, from that point on the Eagles were playing catch up while Western held on for the win. Quarterback Connor Desch had a solid first outing after his 2019 season ended due to injury. Desch would throw for 231 yards and two touchdowns leading his offense to their best showing in the season opener in quite some time. Conspicuous in his absence was Ty Leyba, I was informed he quit the team under circumstances I have not found the details yet, but that put Josh Cummings and Dayvon Butler in the role of running back for week 1 and seemingly the rest of the season. Cole Ritters, Freshman receiver and brother to linebacker Trevor Ritters had a monumental debut, catching six passes for 112 yards. Damian Macias also thrived at receiver catching six passes including one score.
As for the Mustangs of Western New Mexico the game started differently, the first in over two years for most of the squad. The Mustangs started freshman quarterback Devin Larsen against the Grizzlies of Adams State and the young buck came in and threw three touchdown passes, two in the first half that saw the Mustangs take a 14-7 lead and never fall behind again. Running back Bryce Coleman also got in on the party in the end zone scoring two touchdowns himself on the ground. Of course the defense came to play as well with Tylan Coleman and Mark Jackson combining for 5.5 sacks.
When these two teams take the field the X-Factor is going to come down to one phase of the game, defense. Western played very solid defense after giving up a quick score in the first, defensive coordinator Todd Auer always makes sure he's got plenty of linebackers to fly around and make tackles, which is exactly what happened last Saturday being lead by Robby Garlock who was in on 10 tackles and broke up two passes to boot. Western New Mexico surely can't rely on all their young players to keep things going, but that is what they are gonna have to hope for, and hope their defense puts the same type of effort to help their young team out. Final Score Prediction: WCU 24, WNMU 17.
Black Hills State (1-0) vs William Jewell College (0-1). Black Hills won last week 30-24 over Dickinson St, William Jewell lost to Colorado Mesa 40-3. Game takes place Saturday September 11, In Liberty, Missouri @12pm Noon MST.
Since I don't want to start off negative I will give Black Hills credit, they were supposed to win and they did so can't fault that. I will ding them however because Dickinson State is a lower level NAIA school, so having to pull off a miracle at the end of the game doesn't instill a lot of confidence in me moving forward. They get a pass this week because William Jewell had a terrible performance last week against Colorado Mesa but it's still not good. As a team the offense was balanced with 200 on the ground and 280 in the air, no catastrophic mistakes that the Yellow Jackets have been known for. It just seemed like they got bored in the second half and nearly allowed a major comeback and upset.
I will attempt to find a compliment for William Jewell but just looking at the score from their game against Mesa last week, 40-3 hurts. Especially when this was not the great Mesa teams that have won the RMAC in the past, there just wasn't much good that happened last Thursday in Grand Junction other than making the field goal in the first quarter.
I think this should be similar to how both teams played last week, Black Hills will get a lead early and if they start to fall asleep William Jewell is gonna pull for a comeback but it's hard to see the Yellow Jackets walking away without a win. Final Score Prediction: BHSU 38, WJC 14.
Mayville State University (0-2) vs South Dakota Mines (1-0). Last week Mayville lost to University Wisconsin-Stevens Point 31-14, South Dakota mines beat Missouri S&T 34-31. Game takes place Saturday September 11, in Rapid City, South Dakota @5pm MST.
Mayville State, for those who don't know, is an NAIA school in North Dakota, so this is an inner-state game that should be fairly entertaining to a point. Mayville finished 2-8 back in 2019 and so far after a week zero loss to Roosevelt University and a week 1 blowout by UW-Stevens Point. The best advice I could give the Comets is, no one has any kind of expectations from you, so why not try and shake things up while you work?
SD Mines had an absolute dog fight on their hands last weekend with the Miners of Missouri S&T, a lot like their counterparts in the Black Hills of South Dakota they nearly gave up a monumental comeback in the 4th quarter only managing to score 3 points in the final frame whereas S&T scored three times and only were saved by that field goal going in. It wouldn't have been a disaster if SD Mines lost, but now having the win helps to build momentum since as we know, conference play starts full force next weekend!.
I am going to lean on the divisional difference here and say that SD Mines is gonna win this game. I don't know for certain if it will be an ugly score, but it will be somewhat competitive. It's too early in the year for Mayville to have lost hope and SD Mines knows they need to rack up wins when they can. Final Score Prediction: Mayville 9, SD Mines 28
Fort Lewis (0-1) vs Tarleton State (0-1). Fort Lewis got blown out last week against New Mexico Highlands 44-3, Tarleton lost to Stephen F. Austin 20-10. Game takes place Saturday September 11, in Stephenville, Texas @5pm MST
These two teams are in totally different places as a program this early into the season. Fort Lewis is the worst team in the RMAC, I danced around it the last two weeks and tried to give them the benefit of the doubt, but after the showing they put on the field against New Mexico Highlands I have now lost all faith that the Skyhawks will be able to turn this thing around in 2020. This is a long trip too and will be done via bus so that will play into a factor too, but it never mattered, this game was over when it was scheduled.
A member of the WAC conference Tarleton state is looking to right things before they play their full FCS schedule and Fort Lewis was the right team to pick for a momentum boost. This is also the first full season that the Texans will be competing in the WAC at the FCS level as they were in the Lone Star conference back in 2019 and went 11-1 only losing to Texas A&M Commerce to get booted from the dance.
I don't think I hid my feelings on this game or how it will go, but I'd rather be honest than make up a story. This is gonna be a bloodbath and the Skyhawks are gonna be on the losing end. Final Score Prediction: FLC 0, TSU 52
Adams State (0-1) vs Eastern New Mexico (0-1). Last week Adams got beat 35-17 against Western New Mexico and Eastern lost to Central Washington 66-24. Game takes place Saturday September 11, in Portales, New Mexico @6pm MST
The final game of week 2 in the RMAC Adams and Eastern are two struggling teams that are both hoping to find some level of success against the other. Both schools struggled to start and things are not going to get easier for either school once conference play starts.
This game is one that I am not familiar with both sides and what they are gonna do so instead of making something up I will say this, both defenses are going to struggle and destroy the opposition, and it will come down to who gains and holds onto it. Final Score Prediction: ASU 10, ENMU 20.
Thanks again everyone for checking out this new column, like I mentioned I will be releasing the "Top of the mountain" podcast every Friday on both d2football.com and all other major podcasting platforms! I also co-host a weekly sports podcast "The Far End of the Bench", if you are a big sports fan outside of Division II football be sure to check us out, we can be found on social media @FeOTBpod as well as Youtube "The Far End of the Bench". Hope everyone has a great end to their week and we will be back here next Thursday!