RMAC Week 3 Preview and Predictions
September 16th, 2021 8:00am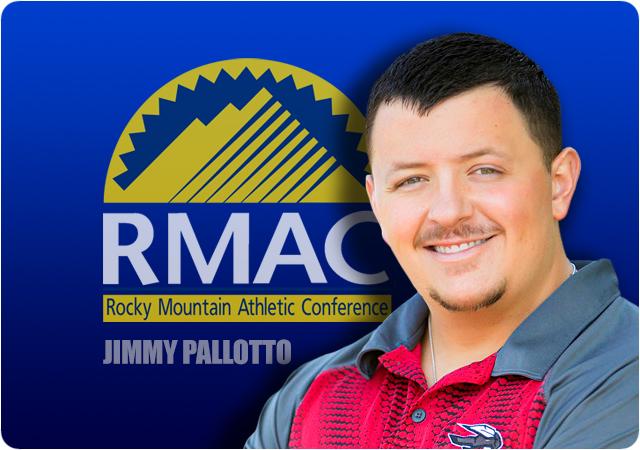 Over the past few weeks I almost have to pinch myself when Monday comes. But trust me this is no dream, we have had two full weeks of RMAC football action and we have a full slate coming up for you, oh and did I mention we are launching full on into the Conference schedule? Because this weekend we have five games and they all pit two members of our great conference against one another. Alright; let's get to rivalries, fresh cut grass, and pigskin. Week three of RMAC football is coming in hot!
Western Colorado (2-0) vs Adams State (0-2) in the 74th Colorado Classic Game played between the two schools. Last week Western had a big road win against Western New Mexico 49-14; Adams was knocked down to 0-2 after a 42-14. Game takes place Saturday September, 18 @7pm MST in Alamosa, Colorado.
For those new to the RMAC conference this matchup may not seem worthy of the top of the page, or a spotlight on the Top of the Mountain podcast as game of the week. But the diehards know why this game finds its place here. 73 other games have been played between the Mountaineers and the Grizzlies, or between the Green and Red Weenies respectively, depending on where you fall along the rivalry lines. Since the 2002 meeting between the schools the Colorado Classic has taken up residence mainly in Alamosa as the Grizzlies have only lost 3 times since then. However, a mere ten points has separated the winner from the loser in the last two games. Historically Western leads the 2nd oldest college football rivalry in the state of Colorado by a record of 39-34 and enters this game with as much confidence as possible.
Western Colorado will play the role of visitor come Saturday night, an eerie feeling since the last time the Colorado Classic was played in Rex Stadium under the lights NCAA history was made. In the 2015 matchup Western found themselves leading 42-13 at halftime. The Mountaineers would fail to score again until the overtime period as the Grizzlies roared back from the largest deficit to come back and win in Division II history. This year coach Jas Bains and the Mountaineers look focussed and out on a mission to prove the negative voices surrounding the program that they are here and representing the Crimson and Slate how it should be. Running back and Alaska native Josh Cummings has been carrying the rock with a purpose as he has gained a total of 164 rushing yards between weeks one and two. Connor Desch has also settled back nicely following his season ending injury in 2019, already hitting the 500 yard mark yard wise and accounting for six touchdowns through the air paired with a mark of one interception. Defensively the Mountaineers have only allowed 24 points on the year, a mark that ranks among the lowest in school history in the past two decades to start the season.
Adams, though on the low side of this specific matchup, means little in terms of how the game will go Saturday, and that is what the beauty of rivalry games are all about. There is so much contention between the schools dating back far enough that no one can really understand why they despise the colors green and white, or crimson and slate. But they know that passion burns hot and it culminates in the 60 minutes of battle on the field to see who can be the Colorado Classic champion. Strap in for a crazy nightcap! Final Score Prediction: WCU 38, ASU 17.
Be sure to listen to this week's Top of the Mountain podcast episode for a full preview and breakdown of the Colorado CLassic as this week's game of the week!
Colorado Mesa (1-0) vs New Mexico Highlands (1-1). Colorado Mesa had a bye week last week after beating William Jewell week 1, New Mexico Highlands lost last week to Colorado Mines 31-21 dropping their record to 1-1. Game takes place Saturday September 18th, @12pm Noon MST in Las Vegas, New Mexico.
Colorado Mesa will rejoin the fray after being the only school in the conference to have a bye week so far. The Mavericks are no doubt still buzzing from their season opener win where they scored 40 points on the William Jewell College Cardinals. While 40 points is impressive, William Jewell has proven beyond doubt that they are not near the same level on the field as the upper half of the RMAC having dropped a game last week to Black Hills 31-21. It was a strong team rushing performance that saw Mesa put 40 on the cardinals as 8 Mavericks carried the ball that night, amassing a total of 256 yards as a team being led by Gavin Herberg who had 87 on his own. Quarterback play will need to improve from Hunter Karst, who threw for 302 yards in the opener but was a mere 50% completion for the game.
In the preseason I would have predicted that we would be asking if Mesa can make the move to the top three in the conference, while the Cowboys of New Mexico highlands would have found themselves reeling. My how the tables have turned, despite the loss to #6 in the country according to the d2football.com rankings Colorado Mines, Highlands should be riding very high on the way they have opened up the season. The 44-7 pounding of Fort Lewis in week one got me interested, seeing the way they played the class of the conference head to head in hostile territory AND having the weather become a factor, the Cowboys seem to be for real. The Cowboys were step for step going into halftime trailing the Orediggers 10-7, within reasonable striking distance. Then the lightning delay happened and both teams sat in the locker rooms and the fans were told to wait in their cars to wait out the storm. An hour and a half later play resumed and the Orediggers were always going to have the advantage at that point and talent took over. Cowboys need to make a similar statement and win against Colorado Mesa to really put the RMAC and rest of the country on notice. Final Score Prediction: NMHU 37, CMU 24
#6 Colorado School of Mines (2-0) vs Fort Lewis Skyhawks (0-2). Colorado Mines beat New Mexico Highlands 31-21 at home in week 2, Fort Lewis lost to Tarleton State 54-7. Game takes place Saturday September 18th @12pm Noon MST in Durango, Colorado.
This game really doesn't need to be covered much going into it. Colorado Mines is looking to make a run to a national championship, therefore senior linebackers like Gabriel Kortz (who was voted defensive player of the RMAC in week 2) shouldn't waste their time worrying about the possibility of a team like Fort Lewis to beat them. Now you never say never so CAN Fort Lewis win? Sure. And if they do win I will give them exactly the amount of coverage they deserve because they would have pulled off a Buster Douglas type upset.
The only positive thing you can really say about the Skyhawks so far this season is they have yet to be kept off the scoreboard. But a total of 14 points in two full weeks of games still is dismal, and this may be the week their scoring streak ends. Final Score Prediction: CSM 52, FLC 6
Black Hills State (2-0) vs Colorado State University Pueblo (0-2). Black Hills beat William Jewell in week 2 31-21, CSUP lost to #12 ranked Grand Valley State 34-14. Game takes place Saturday September 18th, @1pm MST in Spearfish, South Dakota.
Black Hills is not used to this position at all and it feels awkward. The Yellow Jackets are about to bring an undefeated mark into the Thunderbowl in Pueblo, Colorado. The team they defend this mark against? Former National Championship program CSU-Pueblo who have fallen on hard times and find themselves winless in 2021. I hope you could all feel the sarcasm in that last scenario and understand that one of these teams is not like the other. Black Hills while getting credit they deserve for winning their first two games, played no one. And honestly didn't win by much either time. 31-21 and 30-24, against an NAIA school and a team that couldn't finish higher than bottom two in the RMAC. This is gonna be a rude wake up call and I wish I could make the trek out to see how Black Hills will respond. Either way this is their chance to prove that they are a new team this season.
Speaking of competition, let's look at CSU Pueblo, coach Wristen has made sure his teams' defensive prowess is still where it needs to be, yet offensively they lack identity with conviction. That has been the tale of the early season for the Thunderwolves, and the saga continued this past weekend in Allendale. Week one your defense pitches a no-hitter and they hold nationally ranked Texas A&M Commerce to 4 field goals in the game, you lose by six. Then week two you travel to the most successful program in Division II football history, the Grand Valley State Lakers. Because of this lack of identity you are rotating quarterbacks and get lapped on the road. These losses are not acceptable to the Pack faithful but they can be explained, the anxiety comes from this matchup Saturday. Pueblo has owned Black Hills since they came into the RMAC, and this should be a bounceback game, but for some reason it feels like Pueblo is susceptible to an upset. I'm not predicting it, I'm reminding you of the possibility. Final Score Prediction: BSHU 14, CSUP 31
South Dakota School of Mines (2-0) vs Chadron State College (0-2). SD Mines beat Maysville last week 52-7, Chadron blew a 17 point lead at halftime and lost 28-24 to #14 Angelo State. Game takes place Saturday September 18th @6:30pm MST in Chadron, Nebraska.
South Dakota Mines has to be absolutely ecstatic about the season so far and the way things have the chance to go. Don't pay attention to competition level or the people they beat, just know they are 2-0 and now poor Cadron stands in the way with their 0-2 feathers. Let's calm down here, Hardrocker nation, Missouri S&T is not Bear Bryant's Alabama, and Maysville state has to go back decades to find a winning season. You did catch Chadron at an opportune time, remember the Eagles were picked 3rd in the pre-season poll, yet you could cause them to start 0-3.
Eagles fans come find me after you are done puking your guts out following that loss to Angelo State let's assess where the team is. Get beat by a surging Western team on the road in week 1. Ok, you could tell Western wanted that one bad in front of their home crowd, you got beat and it sucks but it will be ok, it was the next weekend we were worried about anyways. You host Angelo State, ranked 14th in the country in the latest d2football.com poll. You have a 17 point lead at half time, then you start the fourth quarter winning by three. Now you are down by four with no time left and you realize how badly you choked that game away. What do you do now? Let's say you bought your hype and thought you were gonna be rolling teams and be the top of the conference, you start 0-2 do you become hopeless? Get desperate, start making mistakes? Or do you have a leader that will pull everyone back onto the right track, one way or the other Chadron is going to reveal to us who they will be moving forward. Final Score Prediction: SD Mines 21, Chadron 24.
That will do it for this column. Thank you again everyone for checking it out! If you are a huge RMAC fan also be sure to listen to my podcast The Top of the Mountain, it can be found on the d2football.com website or wherever else you listen to podcasts! Follow both @FeOTBpod and @DaygoExpress on social media for more interactive content! And have a great football weekend!