RMAC Week 4 Preview and Predictions
September 23rd, 2021 2:00pm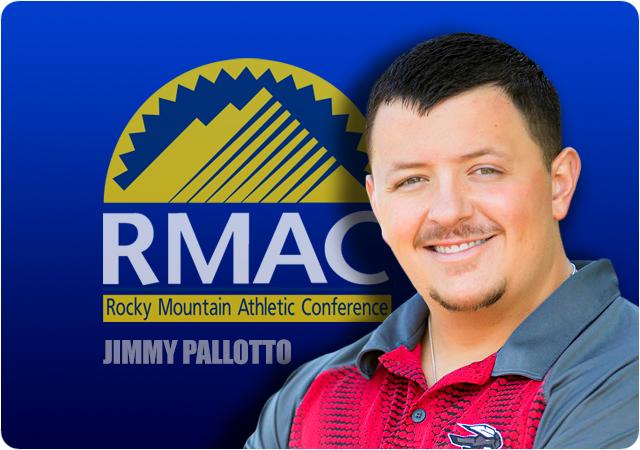 One month down and things can finally start claiming to be interesting. By this point in the season you either have a false sense of security by playing weak out of conference teams, or you have found yourself in a favorable situation by getting to start the first quarter of the season without a loss. Either way the men and boys will be separated very soon and the level of play on the field will continue to get better heading towards Thanksgiving and the National Playoffs, but for now let's set the table for some week 4 action!
Chadron State (1-2) vs Colorado Mesa (2-0). Chadron got their first win of the season last week over SD Mines 31-20, Mesa won a shootout in Las Vegas, New Mexico 56-37. Game takes place Saturday September 25th, @1pm MST in Grand Junction, Colorado.
The Eagles and Mavericks start this week's column as they were picked as the Game of the Week to be featured on the Top of the Mountain podcast. Both are coming off big wins, and both I have discussed as needing to establish what kind of season and team they will be in 2021. That still stays true, in order to win this game one team is going to need to make a statement somehow because on paper this is as even as it would get.
Chadron is coming off their first win of the season and up until this point I would say the Eagles have underperformed heavily. Picked 3rd in the RMAC Preseason poll they got beat up at Western Colorado in week one, then in week two they had a chance to upset #22 Angelo State. Unfortunately they were not able to hold the lead and blew a 17 point margin in the second half. Now don't get too mad at me Chadron fans here is the good news, it's not like it could have gotten much worse. I think the expectations got to the Eagles a bit early on and they have started to settle down. They had a big aerial assault as quarterback Dalton Holst garnered 327 passing yards while going 22-29 on his passing attempts. They will need to hope for repeat performances to match up with Mesa.
Colorado Mesa has had the opposite of adversity so far in this young season. A big win over a bad opponent in week one, then directly into a bye week, I'll be honest I didn't think the Mavericks had as good of a team as they normally do. I flat out challenged them in last week's column and they delivered against a tough New Mexico Highlands team. Consistency is key and the Mavs added 14 points in each quarter to total 56 points and had some very impressive stat lines. Quarterback Karst Hunter had 300 yards and three touchdowns to complement running back Avian Thomas' 11.8 yard per carry performance. This is a tough game to predict, ultimately I have some family ties to Chadron so I'd like to see them win, but in honor of being objective here is my prediction. Final Score Prediction: CMU38, CSC 35
New Mexico Highlands (1-1) vs Tarleton State (1-2). Last week New Mexico Highlands lost to Mesa 56-37, Tarleton State lost last week to Southern Utah 40-35. Game takes place Saturday September 25th, @5pm MST in Stephenville, Texas.
Tarleton State makes another appearance against an RMAC opponent this weekend as the Texans played Fort Lewis back in week two. So far that is the only win Tarleton was able to get on the season, which makes sense given the situation we all know Fort Lewis is in, and now they will host New Mexico Highlands. Word of warning for the Texans, don't take Fort Lewis as a gauge for the talent and level of play in the RMAC. Highlands beat the Skyhawks by 40 points as well.
The Cowboys need to come out fast and try to take the Texans by surprise, something that they are fairly good at so far on the season. Tarleton is big, strong and fast, faster than most teams Highlands will see outside of this matchup, but that means they may be underestimating you and that, if I'm a Cowboys fan, that's what I prefer, and that will give you the opening you need. If they try to go blow for blow in Stephenville Saturday it will be a LONG trip home. Final Score Prediction: TSU 35, NMHU 21.
Colorado School of Mines (3-0) vs West Texas A&M (2-1). Colorado Mines beat Fort Lewis 76-0 last week, West Texas beat Western New Mexico 42-14. Game takes place Saturday September 25th, @6pm MST in Canyon, Texas.
Colorado Mines had one of the most dominant performances I've ever seen at the Division II level. Hands down, bar none. The Orediggers held the Skyhawks to a total of 22 yards on the day. How insane is that? Now that kind of a win then going into a tough game like this could cause some issues, West Texas is not Fort Lewis. But I will say that Colorado Mines' discipline lends itself not to have a let down here.
West Texas A&M, a member of the Lone Star conference, comes into the weekend 2-1 after beating the Mustangs of Western New Mexico. One thing is for sure the Buffaloes know how to score points, averaging 48 points a game including their own 70+point win over Texas College. They should be the biggest test the Oredigers have faced yet, and it is ready for primetime viewing! Final Score Prediction: CSM 31, WTAMU 21.
Fort Lewis (0-3) vs Western Colorado (3-0). Fort Lewis is coming off a 76-0 loss to Colorado Mines, Western beat Adams last week 24-10. Game takes place Saturday September 25th, @1pm MST in Gunnison, Colorado.
The Skyhawks are in a bad way right now. There has been almost nothing that has gone right in the four weeks of the season so far, and my one silver redlining of not having been shut out is gone. Last weekend they were only able to gain 22 yards total, and surrendered 76 points. Where do you go from here? Maybe you hope Western takes you lightly but I'm not sure how likely that is.
Western Colorado has something going so far this season. Their first 3-0 start in over 40 years, the first win in Alamosa since 2000, and the first Colorado Classic win since 2016. There were a lot of monkeys being yanked off the backs of those players and coaches. Was it perfect? No, offensively the Mountaineers struggled in the red zone and quarterback Connor Desch threw 4 interceptions, one being returned for the only touchdown Adams scored. Defensively Western held the Grizzlies to mainly field goals and field goal attempts securing their big rivalry win. This is going to be important for the Mountaineers to maintain focus because it is a trap game situation having Fort Lewis then CO Mines back to back. Final Score Prediction: WCU 46, FLC 12.
CSU-Pueblo (1-2) vs South Dakota School of Mines (2-1). Last week CSUP beat Black hills 19-16, South Dakota Mines lost to Chadron 31-21. Game takes place Saturday September 25th @3pm MST in Rapid City, South Dakota.
CSU-Pueblo needs to figure themselves out. I heaped praise on them last week in the column saying that Black Hills shouldn't belong in this game and then what happens? They go out and nearly lose to the Yellow Jackets having to stave off a major comeback in the 4th quarter. Coach Wristen is a former national champion and he knows what he is doing, but they cannot figure out what to do with their struggling offense and it's starting to affect their defense. Truly they have 5 returning all-conference lineman, and the Thunderwolf way is to pound teams on the ground and up front.
South Dakota Mines fell back to earth after starting the year 2-0. They still carry a nice record but the main thing coming out of the Chadron game is that all the concerns that were in place because of their past are true. Their offense struggled doing much all day, their defense couldn't stop the pass. It was all around just overmatched. This weekend could be the game that we see the old CSU-Pueblo, but even if they continue to play poorly I can't see the Hardrockers winning. Final Score Prediction: CSUP 24, SD Mines 6
Adams State (0-3) vs Black Hills State (2-1). Last week Adams lost to Western 24-10, Black Hills lost to CSU-Pueblo 19-16. Game takes place on Saturday September 25th @1pm MST in Spearfish, South Dakota.
Adams got all the opportunities they could have asked for and then some. Three interceptions in the second half and a total of zero points to show for it. That's all you have to see from the Grizzlies last outing. In reality they should have at least pushed that game to overtime, if not win it at the end, but here we are. Adams sitting at 0-3 can see the hopes for their first winning season since 2013 fleeting unless they can get on track this week.
The Yellow Jackets are owed an apology from me for the way I just wrote them off as losers last week in Pueblo. That was the kind of effort and performance that makes media types like me sit up and take notice. Now great effort to put up 16 points in the 4th quarter, but remember you play three before then. Let's put something on the board before you are running out of time and then I will make a public apology video, but for now they should be able to beat the Grizzlies, if they play a clean game they showed they can force a comeback if needed.
Let's get ready for some RMAC football! Be sure after you are done reading this to check out my weekly podcast The Top of the Mountain! This week we will recap the Western and Adams game from last week, preview the Chadron and Mesa game, and look at how the standings are shaping up one month into the season! Follow my other podcasts @FeOTBpod and @DaygoExpress to keep up to date with The Top of the mountain podcast while there is RMAC football going on.