RMAC Week 5 Preview and Predictions
September 30th, 2021 8:00am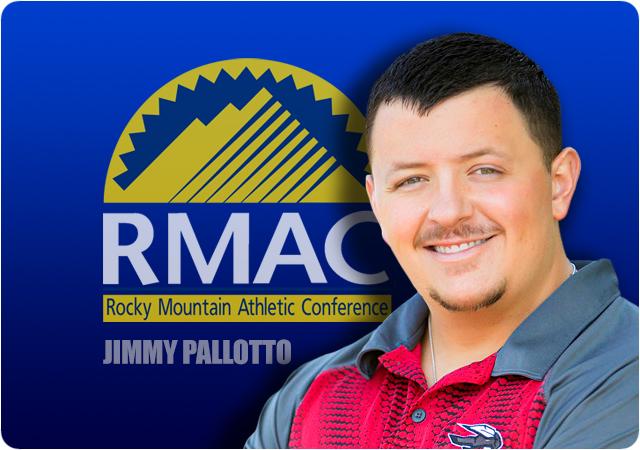 Hard to believe it is officially fall and the Calendar will read October by the time RMAC Football kicks off this weekend; yet here we are and things may be cooling down outside on the field the stakes continue to be raised to near boil. Another full weekend of inner-conference games means there will only be five matchups discussed this week in this column, all with varying degrees of implications on the conference standings, and one long time rivalry that will be renewed. Without further adieu let's get to the action.
Western Colorado (4-0) vs #5 Colorado (4-0). Last week Western beat Fort Lewis 42-0, Colorado Mines beat West Texas A&M 21-13. Game takes place Saturday October 2nd, @12pm Noon MST in Golden, Colorado.
The Mountaineers and Orediggers have been playing each other in football since 1925, making it the longest running college football rivalry in Colorado at just under 100 years, only having missed five meetings on account of the second world war. History like that makes this an important game each year. Yet, somehow this season feels like something more. Western Colorado in a season erasing recent struggles finds themselves enjoying the best start to their season in 40 years. Behind junior standouts Connor Desch and Josh Cummings the offense has never been more potent, as evidenced by their 34.5 point per game mark in 2021. That along with a stout defense lead by Will Lydle and Lane Farris this is the best Mountaineer team certainly since 2016 and possibly since the year 2000. They have no shortage of tests still to overcome and that starts rather soon with their long time rivals.
Colorado Mines is as advertised. Smart, strong, disciplined, and focussed on much more than just a RMAC ring. The Orediggers had one of their toughest tests on their schedule last weekend taking on the Buffaloes of West Texas A&M on the road, a test which they passed mind you with nearly flying colors. A defense who has received criticism for a lack of ability to play outside the conference against the "big boys" of Division II stifled West Texas pitching a shutout in the second half and allowed for their vaunted offense to find its footing. Not every game is going to be 76-0 and the Orediggers I'm sure understand that much better now, there is a different feeling when you are the hunted and that is exactly what they are this year.
As for this matchup there is a small chance for the "trap game" effect to be in the minds of Colorado Mines, but I assume after trailing at halftime they will not be taking any team lightly. Add to that the recent history between schools being rife with upsets. Who could forget Travis Haney taking the hopes of a playoff berth out of the hands of Mines in 2015, or Austin Ekeler's heroic effort in 2016. Both times Western was the heavy underdog yet were able to overcome. Whatever my prediction, I do think this will be a tightly contested game with both sides having a lot to prove. Final Score Prediction: WCU 24, CSM 38.
Colorado Mesa (3-0) vs Colorado State-Pueblo (2-2). Last week Mesa beat Chadron 24-17, Pueblo beat South Dakota Mines 49-7. Game takes place Saturday October 2nd @2 pm MST in Pueblo, Colorado.
Another game featuring teams who have become quite friendly near the top of the conference the last few years, this season seems a bit of an outlier. CSU-Pueblo seems to be finding themselves like many thought they would, after the gauntlet of back to back top 25 opponents to start the season that is. Now things have smoothed out some, and the offense found its footing behind young quarterback Steven Croell, the key for the Thunderwolves will be to allow the offense to continue to solidify an identity, rely on your defense to hold teams close, and they will be just fine.
Colorado Mesa had the softer schedule of the two teams here, even still they have beaten the teams they should have if they are still going to be the Mesa of the past. The difference this season is the way they are beating people. No longer the best athletes on the outside, the Mavericks have been clearing the path on the ground, and reaping the benefits from it. Running back Avian Thomas added another 100+ yard performance to his stat line, this making it back to back week's he has done so. This will be a big test as the Thunderwolf defense has yet to show any signs of slowing down and allowing another team to run all over them. Final Score Prediction: CMU 12, CSUP 17
Chadron State (1-3) vs New Mexico Highlands (1-3). Last week Chadron lost to Colorado Mesa 24-17, New Mexico Highlands lost to Tarleton State 41-20. Game takes place Saturday October 2nd, @12 Noon MST in Las Vegas, New Mexico.
Chadron was very close to bouncing back to .500 in last week's Game of the Week against Mesa. A late comeback attempt but not enough time left on the clock, the Eagles forced themselves into a position where they had to be desperate and try to do things outside of their control. That has been the story of the season so far, not coming into the game ready to go and playing catch up works for the teams who score 60 points a game, that is not this Eagles team. They need to play ahead and rely on a solid running game, or at least passing plays that aren't called in desperation. If they could figure this out that #3 preseason ranking wouldn't look as ridiculous as it does now.
Highlands fooled me earlier on this season, and while I do think this is one of their better teams they have had, they are not as good as their week one win lead me to believe. Their offense is potent, their defense is flimsy. They have played a couple of tough teams well, yet still unable to get over the hump, most recently falling to FCS opponent Tarleton State. The Cowboys have had a recipe to win earlier in the year, this game will come down to which team understands that recipe and executes on it. Final Score Prediction: CSC 21, NMHU 45
South Dakota Mines (2-2) vs Adams State (0-4). Last week SD Mines lost to CSUP 49-7, Adams lost to Black Hills in 2OT 51-48. Game takes place Saturday October 2nd, @1pm MST in Alamosa, Colorado.
Same old story when it comes to SD Mines, lots of talent and potential, yet never quite able to make the next step out of the bottom of the RMAC. Last weekend was their chance to make a real statement, even a close loss would have shown they were figuring things out. The 49-7 loss proves nothing has changed. This has been brewing pretty much all season. The Hardrockers are the same team we have seen over the years, good enough to beat bad teams, occasional upsets, mostly big losses.
Adams got as close to victory as they have been all year and they did it on the road against a good Black Hills squad, coming off of an emotional rivalry game loss. I'm not much for moral victories, but I even said last week that I wasn't sure if they would be ready to go so soon after the Western game. I apologize for that take, and I will make it up to the Alamosa faithful by saying I think this team is finally ready to break through and it will be this week. Adams should have won against Western if their offense was able to break through, their defense is opportunistic and this team is hungry for their first win of the season. The hope for the first winning season since 2013 would be alive and well if the Grizzlies handle business Saturday. Final Score Prediction: SD Mines 20, ASU 35.
Black Hills (3-1) vs Fort Lewis (0-4). Last week Black Hills beat Admas in a double overtime thriller, Fort Lewis lost to Western Colorado 42-0. Game takes place Saturday October 2nd, @12 Noon MST in Durango, Colorado.
The Yellow Jackets had their hands full last weekend hosting the Grizzlies of Adams State, overcoming a 24-3 deficit in the second half and pushing the game to not one but two overtimes. A wake up call if I have ever seen one. I mentioned last week if Black Hills is gonna read their press clippings then they would be no more than a mediocre squad with a few good performances. Now that they nearly lost to an inferior team that would ensure they take no one lightly, even though this weekend I don't think the game is going to be anything more than a confidence boost playing the downtrodden Skyhawks of Fort Lewis.
216 points. That is the total amount of points scored against the Fort Lewis Skyhawks one month into this season, a 54 per game clip. It is a painful thing to watch, and speaking to friends on Colorado Mines and Western Colorado there really isn't it a better way to put it. They are that bad, no one on ther sideline believes they can win a game, and by the second quarter it's basically seeing exactly how much the opposing team scores. There is no bright spot, this season may as well end if forfeit because it is not football being played in Durango. It's a sanctioned beating that lasts anywhere from 2-3 hours, and occasionally the "team" if you want to call them that, has to travel upwards of 13 hours to take these beatings. This one will be at home, but it will be just as ugly. Final Score Prediction: BHSU 50, FLC 3.
Thank you everyone for checking out this week's RMAC column! Be sure to listen to the Top of the mountain podcast as this week's matchup of undefeated Western Colorado and #5 Colorado Mines will be featured as the game of the week! Follow my podcast twitters @FeOTBpod and @DaygoExpress to keep up with all things RMAC! Hope everyone has a good weekend!