RMAC Week 6 Preview and Predictions
October 6th, 2021 8:00am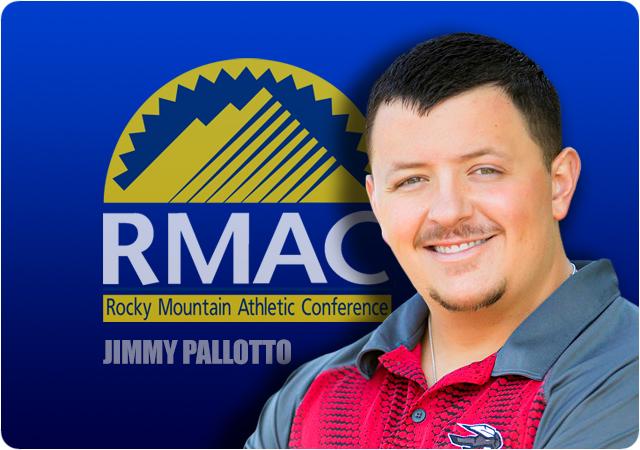 Games have been coming in fast and it feels a bit like we are speeding down the highway. This past weekend we had two games take extra time, a long-mired program nearly broke into the national top 25 after a loss, and we have another full slate of RMAC games to look at for the weekend ahead!
Adams State (0-5) vs Colorado Mesa (3-1). Last week Adams lost a shootout to South Dakota Mines, Colorado Mesa lost in overtime to CSU-Pueblo. Game takes place Saturday October, 9th @6pm MST in Grand Junction, Colorado.
I was wrong about Adams, though not completely. At the end of the first half of their game last weekend they led the Hardrockers by 12 points, 35-22. From there came a major collapse and the winless season continues, in spite of some major performances that do still keep me hopeful for the Grizzlies into stringing together a few wins in the twilight of the 2021 season. Quarterback John Buska was an incredible 20/39 for 348 yards and five touchdowns, doing everything in his power to crawl out of their 0 in the win column but it fell unfortunately short due to a bad 3rd quarter and not enough time in the 4th to finish.
Colorado Mesa tasted their first defeat of the season after narrowly escaping that fate in Nebraska the week before. The Mavericks in the end weren't able to outlast the Thunderwolves and surrendered the game winning touchdown at the end of the first overtime period. Good news for the Mavericks is their schedule shifts back to pillow soft in theory for the next two weeks. This game against winless Adams and followed by that they will go to Durango for their win against the Skyhawks this year is the opposite of Chadron and CSUP back to back. I would question how strong the front seven is for Mesa especially on the offensive side of the ball, after two 100+ yard games on the ground the leading rusher was only able to muster 50 yards for himself and no touchdowns. Pueblo is the best defensive front in the conference outside of Colorado Mines so it's not a lot of concern, it is still there. Final Score Prediction: ASU 24, CMU 49.
New Mexico Highlands (1-4) vs Western Colorado University (4-1). Last week New Mexico Highlands lost to Chadron 46-16, Western lost in an overtime thriller to #5 Colorado Mines 20-16. Game takes place Saturday October 9th, @1pm MST in Gunnison, Colorado.
New Mexico Highlands has lost its luster nearing the mid-way point of the season after a seemingly strong start early. Four straight losses has pretty much proven the preseason rankings right about the Cowboys, a high powered offense, but not the necessary discipline or defensive structure to truly get to the next level. They have held on longer than I think people thought despite the losing streak, if the weather delay never happens in week 2 do they make it even closer to beating Colorado Mines? Maybe and then we could be talking about Las Vegas, New Mexico as a totally different place. But for now it is the same as it always has been, they can still put pressure on teams and win games if they are playing a team equally as un-focussed, but outright they just aren't there.
Hats off to Western Colorado who did the next best thing besides pulling off the massive upset, they proved they could hang with the best in the Conference and the 5th best in the country and for that they deserve a lot of credit. Never giving an inch after trailing early in the first quarter, to tying things at halftime, then giving the lead back only to tie and force overtime at 14 points all, it was simply a case where Western's defense did what they could to give the offense a chance to win, and the offense matched the Orediggers when they had to. Some questionable coaching calls and possibly a lack of experience in those major positions ultimately caused them to fall in the first over time period, but I can say with certainty that the Mountaineers earned the respect of Colorado Mines, and in turn have the ability to earn their respect back from the RMAC as a whole. They will have to make sure they are focussed hosting the high powered Cowboys who are averaging almost 30 points a game, which shouldn't be hard given the last time these teams met in Gunnison in 2019 where Highlands won 24-22. Final Score Prediction: NMHU 20, WCU 38
#5 Colorado School of Mines (5-0) vs Black Hills State (4-1). Colorado Mines beat Western Colorado in overtime last week 20-14, Black Hills beat Fort Lewis 45-17. Game takes place Saturday October, 9th @1pm MST in Spearfish, South Dakota.
Colorado Mines has been tested over the last two weeks of the season, a come from behind win in Texas against the Buffaloes of West Texas A&M and now a six point overtime victory against their big in-state rival, the Orediggers were not walking through cupcakes to their 5-0 mark so far. Nationally they have been steady at #5 according to d2football.com despite winning the games at hand, it is all about style points and staying focussed throughout the rest of the season. This starts with the Yellow Jackets of Black Hills who, like Western last week, are simply looking to prove their record and standing so far. What better way to do that than beating a nationally ranked opponent at home in front of your fans enjoying a great season so far? Black Hills does not have the level of talent at any of the offensive skill positions so this should be fairly elementary for the Mines defense, and this could be where we return to seeing Colorado Mines scoring at will.
Black Hills coming off their second bye week against Fort Lewis should be happy with the win and staying at 4-1 so far, but it does have to be disappointing being the team that broke the Skyhawk scoreless streak, and also being the school that Fort Lewis has scored the most against so far this season. It's been shown that the best way to beat Colorado Mines, or at least give yourself the chance to, is to get out in a hurry and score often. There can be zero three and outs unless you trust your defense to corral John Machota both on the ground and through the air, or Michael Zeman bullying your defense. I don't trust the Yellow Jackets yet, much like Western last week. If they make this a game we have to take them even more seriously;y, and at that point we have to seriously evaluate Colorado Mines' ability for a major national push. Final Score Prediction: #5CSM 45, BHSU 10.
Colorado State University Pueblo (3-2) vs Chadron State College (2-3). Last week CSU-Pueblo beat Colorado Mesa in overtime 19-13, Chadron Beat Highlands last week 46-16. Game takes place Saturday October 9th, @1pm MST in Chadron, Nebraska.
CSU-Pueblo has made a strong comeback after the gauntlet they had through the first month or so of the season, the Thunderwolves have won three straight making them undefeated in their RMAC games as well. All of the "Pueblo is finally going to be down" crowd can silently take their seats, at least for now, because CSUP solidified their quarterback position by sticking with Steven Croell after their loss to Grand Valley in week two to go along with a nast offensive line. Big shout out to Trevor Philio who so far had been leading mainly by the example of what a Pueblo linebacker had been told to him, he took over Saturday with 11 tackles 3.5 of which were for loss and added 2.5 sacks onto that total also. Coach Wristen has his strong defense again and it is allowing their offense to slowly gain the confidence we have seen from them in the past, Croell and Roots was not the backfield expected in Pueblo, but for now they won't complain if they keep winning conference games.
Chadron so far has not stood up to the challenges it takes to be top three in a conference like the RMAC, a season in which people thought the Eagles would be pushing Mines and Pueblo for a possible conference championship has not played out quite in that way. There has not been enough consistency for Chadron to be taken seriously, they have yet to win two games in a row and that will take a completely near perfect performance to have that start this week. I have been saying "this game is a test to see if Chadron is for real" and I am done giving them that credit, I think this weekend is going to be difficult for the Eagles to pull off a win, yes you are at home that should help but look back at week 2 and show me how much confidence you have. Final Score Prediction: CSUP 43, CSC 14.
Fort Lewis (0-5) vs South Dakota Mines (3-2). Last week Fort Lewis lost to Black Hills 47-17, SD Mines beat Adams 45-42. Game takes place Saturday October 9th, @12pm MST in Rapid City, South Dakota.
The woes continue for the Fort Lewis Skyhawks, winless so far on the season and everyone I talk to about how it is to play against the team this year I get the same answer, "They quit by play two, it's almost like they all quit and never told anyone." Not great things to hear when you want to be unbiased and truly give a team a chance each week, but I just can't anymore. You guys found the endzone again which is great, you lost that location for two weeks before that. Now you play SD Mines who might have a bad enough defense for you to score 20 points, if you can give up less than 35 is the true question.
SD Mines started off undefeated, against cupcakes galore, and quickly came back down to earth. It was a good bounceback win for them last week, even though they made it way more entertaining than it had to be. The Hardrockers lack the same thing they have ever since 2016 when they first started playing in the RMAC, a defense of any kind. Adams is known to score points so giving up a shootout to them is ok, but that could have been anyone in the conference, or around the country scoring 42 on you and it would be believable. I'm convinced there are NAIA schools and Division III schools who could put 35 on SD Mines easily. That being said, enjoy your free win this weekend. Final Score Prediction: FLC 24, SD Mines 30
Thanks again for checking out my weekly RMAC column! Don't forget a new Top of the Mountain Podcast will be released Friday morning looking back at the overtime game between Colorado Mines and Western Colorado from last week, and a deep preview of this week's Game of the Week: Adams State vs Colorado Mesa! Follow both my podcast accounts on twitter @FeOTBpod and @DaygoExpress to keep up with that podcast as well as my columns each week!