RMAC Week 7 Preview and Predictions
October 14th, 2021 8:20am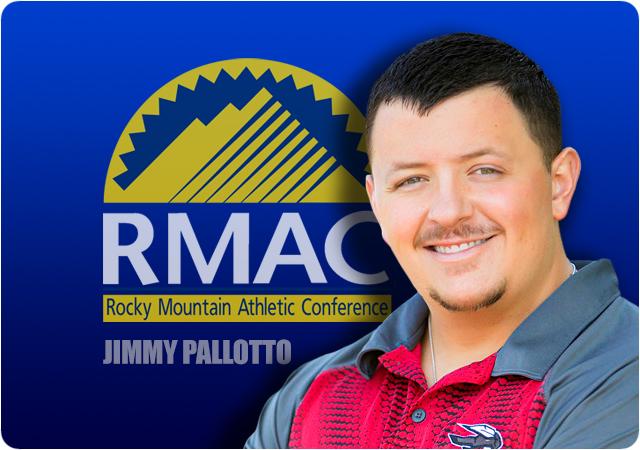 We are officially under one calendar month left in the RMAC Regular season, it makes it seem outlandish but check my math. The last regular season games are scheduled for November 13th so we have one month left to see who is going to make a playoff push, who is going to fall off the earth, and who is going to show signs of life for next season? We won't answer all of those questions right away but we will take a look at another week of RMAC match-ups that are sure to produce some fireworks!
South Dakota Mines (4-2) vs #5 Colorado School of Mines (6-0) Last week South Dakota Mines beat Fort Lewis 42-7, Colorado Mines beat Black Hills 41-20. Game will take place Saturday, October 16th @12pm Noon MST in Golden, Colorado.
Cumulative GPAs will be high as the Hardrockers come off a big dominating win against Fort Lewis to come crashing back to reality when they play the Orediggers this weekend. I will give SD Mines credit because last week I said they beat bad teams, but only in close games so how good is the 4-2 really. They got the opportunity to beat up on the Skyhawks of Fort Lewis and took advantage of it but really what's new? This is the same Fort Lewis team that went two straight weeks without scoring, while their defense gave up 76 and 42 during that stretch. Kelab Roth deserves credit for the way he ran the ball for SD Mines last Saturday, 21 attempts 128 yards and a touchdown. Congrats on the best performance of your season so far as a team, now go enter the snake pit and play the top team in the RMAC and a top 5 team in the country.
The Magician is alive and well for the Colorado School of Mines Orediggers, John Machota is following up his sensational Freshman campaign with a quiet, yet dominant season. Last weekend against Black Hills Machota had the following stat line: 29/35, 362 yards, 4 touchdowns in the air; added to 8 rushing attempts for 36 yards means that himself alone accounted for over half of all the offense that took place Saturday. Michael Zeman is getting into a rhythm with another 116 yards and a score in this game to push his season totals to 683 yards and 7 TDs through the first six games. It's almost unfair how good both sides of the ball are when it comes to Colorado Mines because they score almost 40 points a game and only give up a mere 12 on defense. It warms my heart to see a good friend Gabe Kortz, who is a senior linebacker on the team have this kind of a run in his final college season, now we all need to get ready for CSU-Pueblo and Mines on November 6th. Final Score Prediction: SDM 10, CSM 35
Black Hills State (4-2) vs (AFCA #24) Western Colorado University (5-1). Last week Black Hills lost to Colorado mines 41-20, Western beat New Mexico Highlands in a shootout 45-38. Game will take place Saturday, October 16th @1pm MST in Gunnison, Colorado.
Black Hills had a tall task and ultimately did not have the ability to keep up with the likes of Colorado Mines at home last weekend. Now they get a 10 hour bus trip to the middle of the mountains to experience a Gunnison October against a Mountaineer team that just broke into the AFCA Top 25 for the first time in program history. Am I saying that Western is as good as Colorado Mines? No I think when those two teams met western plate their perfect game and was able to get almost over the hump. Now Black Hills is 4-2, their second best start since entering the RMAC, and they have shown to give Western problems in the past. Think of it this way, if I'm on the Black Hills team why wouldn't I want to be the first team to beat Western in Gunnison the week after they made program history?
As a former alumni I am breaking a major faux paux when it comes to media but this is important. The Western Colorado University Mountaineers are ranked 24th in the AFCA top 25 poll for the first time ever! This is a credit to the guys on the team, the coaching staff keeping everyone together, and the players who sacrificed the last two years of their lives to come back and have a final season for the ages. It almost wasn't so, I mentioned last week that if Western decided to sleepwalk against Highlands the Cowboys were capable of scoring, and the total for both teams hit 83. Credit to Josh Cummings who totaled 163 yards rushing on 31 carries, basically crossed the proverbial finish line himself that way. Also Senior receiver James Bryant finished the day with 5 catches for 121 yards proving that quarterback Connor Desch does in fact have weapons on the outside! There was a lot of emotion that went into last week, and after playing in the program for 4 years I want to remind them, consistency. Consistency is what makes the good teams great. Prove to me you can pour your heart into a shootout and come back and win a solid game, no let downs. Final Score Prediction: BHSU 14, WCU 28
CSU-Pueblo (4-2) vs New Mexico Highlands (1-5). Last week CSUP beat Chadron 42-17, Highlands lost to Western 45-38. Game will take place Saturday, October 16th @12pm Noon MST in Las Vegas, New Mexico.
The Thunderwolves took last weekend to flex their muscles and make sure everyone in the conference knows that unless you are currently ranked in the top 25 they do not fear you and can do what they want to you. Chadron started hot against Pueblo last week and even got themselves to a 10-0 lead at one point in the second quarter. Then the Thunderwolves knocked the eagles out of the Thunderbowl, not allowing another Chadron point from the start of the 2nd half to 8 minutes left in the fourth quarter. Devin Williams was back under center and he put his best game out on the field with 219 yards and a touchdown, transfer running back Michael Roots added 136 and two scores himself, more than Chadron's entire team total. November 6th cannot come fast enough when we finally see CSUP and Colorado Mines.
Ramone Atkinson nearly led the Cowboys to their second straight win in Gunnison last week after throwing for 383 yards and four touchdowns, but here I am again talking about a low level defense ruining an otherwise flawless offensive performance. The 2nd quarter once again haunted Highlands as they were unable to keep pace in that frame and that is when Western took control of the momentum for their comeback. This week is not going to be similar at all. CSU-Pueblo is on a four game winning streak and gearing up for a showdown with the Orediggers for their NCAA Playoff lives, they cannot afford a misstep like this. Final Score Prediction: CSUP 56, NMHU 17
Colorado Mesa (4-1) vs Fort Lewis (0-6). Last week the Mavericks beat Adams State 49-17, Fort Lewis lost to SD Mines 42-7. Game will take place on Saturday, October 16th @12 PM Noon MST in Durango, Colorado.
Great bounceback showing for the Colorado Mesa Mavericks, who won their historical game against the Adams State Grizzlies and cleared that hurdle with ease coming off the first loss of the season, that is a big step. So far Mesa has shown to be talented and capable of playing at a very high level, they need to continue to continue making themselves better against the lower level teams in the RMAC so when they host #5 ranked Colorado Mines next weekend they will be ready to put up a fight for their playoff and conference title lives. Their biggest strength and the way Mesa dominates games, is when they let the running game develop and turn loose the guys up front. This weekend should be used just to make sure they are as ready as possible for the Orediggers.
Fort Lewis continues to prove that just when you think they hit bottom, they find a new level of low. In a week where I predicted they would score their highest point total of the season, they laid an absolute egg and it would be hard pressed for people to know if it was South Dakota Mines vs Fort Lewis, or the Tennessee Titans vs Fort Lewis. There is no good thing coming out of this season, the Skyhawk program is reeling and it doesn't make sense as to why. They sat out last year like everyone else, did they not train in that off time? Did they not get a whole bunch of kids back after taking a gap year? I don't have those answers but they are the only reasons you see a team continuing to sink like this. Final Score Prediction: CMU 56, FLC 0.
Chadron State College (2-4) vs Adams State University (0-6). Last week Chadron lost to CSU-Pueblo 42-17, Adams lost to Colorado Mesa 49-14. Game will take place Saturday October 16, @1pm MST in Alamosa, Colorado.
The Eagles came out strong at home against Pueblo last weekend but ultimately were lapped and left in the dust by the time they looked up in the 3rd quarter it was well out of hand. I think it is just time to admit and understand that we over shot the expectations for Chadron, they had a great 2019 season and were road warriors last season playing in exhibition games, but did they ever really have a chance to be top 3 in the RMAC? The normal top 3 of Mesa, CSUP, and Colorado Mines are miles better, the Eagles just aren't there yet. This could be a nice feel good win, see if you can kick start some kind of winning streak this time against a team who has yet to win in the new decade, but anything else is null and void.
Adams seems to have more mental toughness in my mind than they do in real life, they went from barely losing to never even having a chance and that is the frustration of Grizzly fans and why the team hasn't had a winning season since 2013 and will not be able to fix that until the 2022 slate. Injuries came at bad times too for Adams as quarterback John Buska had to leave the game early after only 11passing attempts and a touchdown, so maybe that would have helped. But the big thing wrong here is the Grizzlies have no confidence to win against the teams they think are better than they are. This game is gonna come down to who tries to give it away late so I'd expect points. Final Score Prediction: CSC 38, ASU 31
Thanks for reading the newest column and getting geared up for week 7 with me! Don't forget to follow @FeOTBpod and @DaygoExpress to see these links directly as well as the news regarding our weekly podcast, The Top of the Mountain, that is released Friday's. This week on TOTM the game of the week will be a first time appearance for the South Dakota Mines versus the Colorado School of Mines in the Engineer Bowl! We will also take a look at the standings and see who is making a push for themselves! Enjoy the football weekend! We will be back next week!