RMAC Week 9 Previews and Predictions
October 28th, 2021 10:10am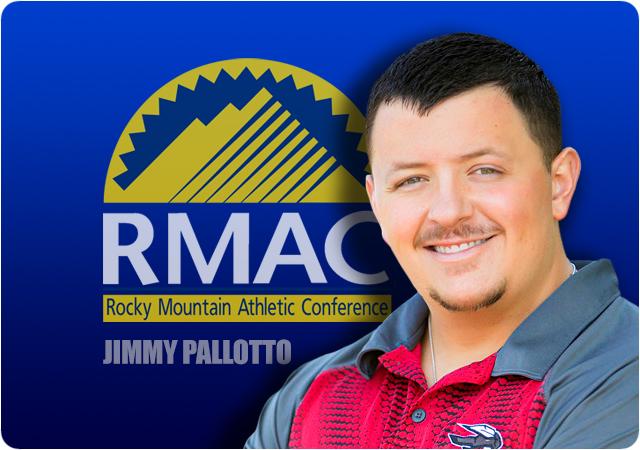 I definitely spoke too soon last week when I said we had the biggest upset of the season occur, Saturday's always have a different agenda in mind than what we think will happen; either way Colorado Mines is no longer undefeated, there is now a four team tie for first in the conference, and a stage has been set for two bitter rivals to meet for the first time both as ranked opponents in the GUnnison Valley. We have a lot to get to so we will get started shortly!
First I wanted to remind you that this week on the Top of The Mountain podcast we will be looking at a major meeting between two teams that do not like each other who now both carry national rankings next to their name. The winner continues on toward a possible RMAC Title, the loser misses out entirely. Follow @FeOTBpod and @DaygoExpress to have the latest on these columns as well as the Top of The Mountain podcast!
#22 Colorado Mesa (6-1) vs #23 Western Colorado (7-1). Last week Mesa beat CO Mines 26-21, Western beat SD Mines 42-21. Game takes place Saturday October 30th, @1pm MST in Gunnison, Colorado.
Colorado Mesa took care of business and stifled the formerly unstoppable Colorado Mines Orediggers. A back and forth battle early at halftime the Mavericks were trailing 21-16. From then on they would not surrender another point and score 10 unanswered to claim the signature win of their season, and the second time in the last decade that Mesa has upset a ranked Colorado Mines squad, further twisting the knife in that rivalry. Mesa now finds themselves in the D2Football.com top 25 at #22 and they also have a spot in the top 8 of Super Region 4 in Division II. Already having a win over Mines who is number three in the region makes this game against Western a golden opportunity to punch a post season ticket. The Mountaineer team standing in their way also holds a claim in the four way tie for 1st as well as the number nine spot in the Region. Mesa quarterback Karst Hunter earned himself Offensive player of the week with a 293 yard and three touchdown performance. The Mavs get no time to rest as they go into a hostile environment which also happens to be the first game between two nationally ranked opponents in the Mountaineer Bowl.
Western had a slight scare early last week in Rapid City, something not uncommon after that long of a bus trip, which saw yet another malfunction turning a 10 hour drive into a 15 hour endeavor. After things settled in Western proved they were in a different class than the Hardrockers, behind Junior QB Connor Desch's 401 yards and four touchdowns to four different receivers! Defensively the Mountaineers got after the quarterback in a new way tallying eight total sacks as a unit, and shut out SD Mines from the first quarter on. Now comes a new mission for Western Colorado, one none of the players or coaches have been in before, but that is what these moments are made for. Who is gonna do that much more to get to the next level? If Western wins this weekend it will be the biggest win in program history going back to the year 2000. I think both teams will be tight early and whoever settles in first will have the advantage. Final Score Prediction: CMU 24, WCU 31.
Chadron State (4-4) vs #12 Colorado School of Mines (7-1). Last week Chadron beat Fort Lewis 60-7, CO Mines lost to Mesa 26-21. Game takes place Saturday October 30th, @12 pm Noon MST in Golden, Colorado.
Chadron did it! They finally won back to back games, don't pay attention to the fact that it was to the worst two teams in the conference. Just focus on the streak, and for now it feels good. You didn't sleepwalk in what everyone knew was going to be a bloodbath and it was as bad as people thought. Chadron put up 60 like a walk in the park, Jeyden Cox added three more rushing touchdowns to his season, and as a team the Eagles ran for over 220 yards, a solid effort. It is going to be a test for them this week though because now you have to make sure your head is back on straight because you have a very angry Colorado Mines team hosting you this weekend who knows now they not only have to win, but make it look convincing as well if they want to hold their playoff spot.
Worst case scenario has happened for the Orediggers, you lost to a conference opponent now dropping you from sole possession of 1st to a four way tie for the title. Probably more disappointing is that they fell from top three all the way to #12, even though they are still sitting in a good spot with only Augustanna ahead of them in the region rankings. This week needs to be over the top. No disrespect to Chadron, I have been very vocal that I think they under achieved big time this season, but Mines has to win and win big to get the bad taste out of their mouth from last week and prove it was just a hiccup. It really was just an uncharacteristically lazy showing, almost like once they got ahead they stopped and Mesa never gave up. Have to bounce back now. Final Score Prediction: CSC 10, CSM 42.
Adams State (0-8) vs New Mexico Highlands (3-5). Last week Adams lost to CSU-Pueblo 35-28, Highlands beat Black Hills 24-10. Game takes place Saturday October 30th, @12pm Noon MST in Las Vegas, New Mexico.
Adams continues to be just this close to getting that elusive first victory and were right there against last weekend in Pueblo, but once again couldn't quite finish. In all it came down to not being able to match a more than 7 point a quarter pace, knowing your defense is not great at stopping the opposition. I continue to be impressed and convinced that when the matchup between Adams and Fort Lewis does happen next weekend Adams will win by a mile, but for now I can't trust the defense to stop anyone, and you aren't as explosive as the other teams in the conference.
Highlands made a big statement last weekend dropping Black Hills back to 4-4 and continuing on their mission to finish with a winning record. Ramone Atkins at quarterback for the Cowboys has been having an unbelievable season, he added another 400 yards of offense and three touchdowns in the game last week. He and his running backs are causing nightmares for opposing defensive coordinators. And the Cowboy defense is stout, only 57 yards rushing allowed and just a single touchdown surrendered. Highlands is on a hot streak and I think they roll right through the Grizzlies. Final Score Prediction: ASU 21, NMHU 44
Colorado State University Pueblo (5-3) vs Fort Lewis (0-8). Last week Pueblo beat Adams 35-28, Fort Lewis lost to Chadron 60-7. Game takes place Saturday October 30th, @12pm Noon MST in Durango, Colorado.
CSUP escaped last week byb the skin of their teeth, Adams gave them all they wanted and more and were able to rely on their athleticism to take over and make it a track meet. But what exactly are you doing allowing 28 points to the winless Adams State Grizzlies? You are the least deserving team in the four way tie for first, you nearly got beat at home by a backup quarterback, he dropped 311 yards on your vaunted defense. Something has felt off about Pueblo the entire season and at some point something is going to have to give. Not this weekend, this weekend they might put up 80, but moving forward you still have to beat Mines and go to Gunnison to play Western.
Not to beat a dead horse but this is just a flat out terrible football team. Fort Lewis mustered a total of 30 yards total last week, 55 passing and -25 rushing, allowed over 500. They can't stop anyone, they can't score on anyone, even the JV teams of these schools are dominating them and truly I would ask would it be better to force the team to get embarrassed each week, or just forfeit the rest of the schedule and try to regroup next season. I don't know the answer, but doing what they are doing is not it. Final Score Prediction: CSUP 56, FLC 0
South Dakota Mines (4-4) vs Black Hills State (4-4). Last week SD Mines lost to Western Colorado 42-21, Black Hills lost to Highlands 24-10. Game takes place on Saturday October 30th, @1pm MST in Spearfish, South Dakota.
These two teams both have a lot riding on this game, it's an in-state rivalry, it is a RMAC game, and the winner of this game keeps their head above .500. Are either of these teams much better than that? No I don't think so, they both had super easy starts to the schedule and Black hills has had some moments but in reality these two teams this week have such a small impact on the conference standings as a whole that there really isn't much to this. I think there will be a lot of points scored, and it will be a hard fought game, but having it at the same time as such matchups like Western and Mesa takes the light off this one. Final Score Prediction: SD Mines 38, BHSU 31.
Thanks for checking out the column this week! Be sure to listen to the new Top of the Mountain podcast tomorrow we will look back at the two games of the week last week, and this week we will be breaking down the #22vs#23 game between Western Colorado and Colorado Mesa! Follow @FeOTBpod and @DaygoExpress to keep up to date with all the projects I have in the works! Have a great weekend and enjoy some great football!