RMAC Week Eight Preview
October 19th, 2023 5:00pm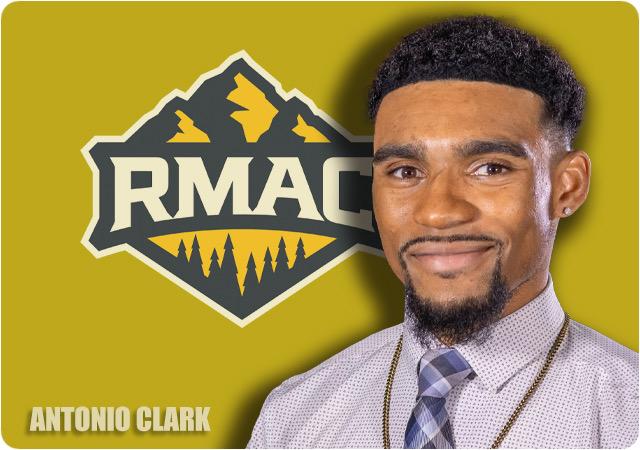 Another week, another round of blowouts! That trend figures to continue in week eight. At this point in the year we have a good idea of what every team is made of and I for one don't see any upsets on the horizon.

Colorado School of Mines @ Black Hills State

Mines is a well oiled machine that appears to just be fine-tuning on its trek through conference play. Their dominance was rewarded this week when they vaulted up to #1 in our national poll!

Black Hills has the unfortunate task of welcoming the Orediggers following their new coronation. Respectfully, I don't think the Yellow Jackets should pose much of a threat to the Orediggers and doing what they want to do.

Watching Ryder Blair and Noah Roper meet in an alley should be exciting though! On the other side, Nolan Susel and Cameron Goods were shut down last week and won't have any easier time finding running lanes against the Orediggers stout front seven.

The setup of the schedule this year dictates that after playing Western, Mines follows immediately. That's akin to getting bludgeoned and subsequently dissected.

We have evidence of this as Pueblo, Chadron, Mesa, and most recently SD Mines all were beaten even more soundly by the Orediggers than they had been by Western. I expect this to continue and the Orediggers to win soundly 45-10.

New Mexico Highlands @ Western Colorado

The Mountaineers will host the Cowboys in a tune-up before they head to Golden to face Mines. Last week they got off to a fast start and coasted to victory against Black Hills.

Western has a habit of getting up big and taking their foot off the gas. It hasn't burned them up to this point but I would like to see them play an entire game aggressively.

Highlands is coming off one of their worst offensive performances and faces the best defense in the conference. That's not a recipe for getting back on track.

Shawtay Mills has quietly had a solid season toting the rock and I expect him to get a heavy dose of carries in this one. To what effect that has remains to be seen.

For the Mountaineers I think they'll lean on the passing game. Drew Nash didn't need to do much through the air last week as Deyvon Butler carried the Mountaineers with a 100-yard day on the ground. I've maintained throughout the year that Highlands front seven is for real. I think they'll play spirited and limit Western's run game but will struggle on the back end.

Everything's been building for next week's matchup in Golden and this is just another step on that journey. I'm taking the Mountaineers to win big at home, 42-7.

CSU-Pueblo @ Chadron State

The Thunderwolves dismantling of everybody not named Mines and Western continued last week when they dubbed Highlands 56-7.

Pueblo's offense has been firing on all cylinders of late scoring 50 plus in two of its last three outings. Chadron will have its work cut out for them to stop this balanced attack.

Offensively, the light seems to have switched for the Eagles who have had 50-point outings in consecutive weeks. Now is that Chadron really having made some progress or is that the product of playing Fort Lewis and Adams respectively? We're going to find out in this one!

The Thunderwolves defense has been outstanding of late and in my opinion are coming off their best performance of the year. They pitched a shutout and limited the Cowboys to 37 yards passing! Yes, you read that right, thirty-seven total yards through the air.

Before the season I thought this could be one of the best secondaries in the country and showings like last week lend itself to that thought. I'll be watching closely on how they decide to deal with Tommy Thomas, one of the best wideouts in the conference. Will Eli Pittman get the honor of traveling with him? If so I'll have my popcorn ready!

Although I like what I saw from Chadron last week I don't think they'll have much for Pueblo. There's three tiers to the conference with Mines and Western up top, Pueblo all alone just below those two, and then the rest of the pack. I expect that difference to be on full display and the Thunderwolves to win convincingly. I'm taking Pueblo on the road, 48-14.

Adams State @ Colorado Mesa

How about those Mavs? After two of the worst offensive showings in recent memory, the Mavericks exploded in Durango with a 62-point effort! Now we all know, offensive explosions are par for the course when facing the Skyhawks but the Mavs should still be excited about what they were able to get done, particularly getting it going on the ground.

All year CMU has struggled to have an effective running game but Marvin Jones may be rounding into the guy they need. Assuming he can build on his career day last week it should give them more balance and reopen the downfield passing game that's been limited recently.

Adams comes into this one after getting embarrassed on their home field by Chadron. Just when I started talking up the Grizzlies' defense, they have one of their poorest showings yet.

On the offensive side of the ball the quarterback carousel continues for Adams. That could spell trouble against a Mavericks defense that is better than people think.

The Grizzlies are going to get Mesa's best shot. CMU was embarrassed losing to Adams last year and I don't think they've forgotten that. I think the Mavericks revenge bid gets cashed in and they cruise to a win at home, 42-17.

Fort Lewis @ SD Mines

SD Mines returns home after a tough two week stretch against the conference's best. They couldn't be happier welcoming the Skyhawks to Rapid City for what should be a spectacular return to winning form.

For the Skyhawks, their chances to winning are very slim here. But with where they're at just being competitive would be a win.

The Hardrockers offense has had strong showings against much stiffer competition, most notably the 49-14 effort against Black Hills. I expect them to light the scoreboard up and get the horns honking early. I'm picking SD Mines to win in dramatic fashion, 55-14.