RMAC Week Eleven Preview
November 10th, 2023 5:00am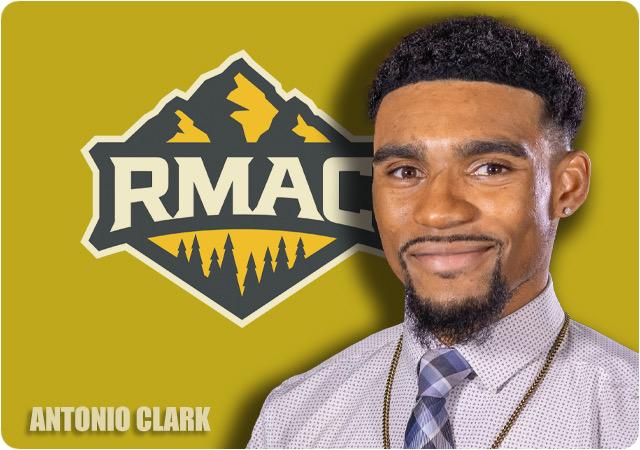 I can't believe the regular season is coming to a close! Although we'll most likely only be sending two teams to the postseason tournament this year, everybody still has something to play for this week!

Colorado School of Mines @ Fort Lewis

The Orediggers will be wrapping up their regular season with arguably the most lopsided matchup in the country this weekend. While Mines is riding a ten-game winning streak, Fort Lewis on the other hand still has yet to get in the win column.

With the playoffs on the horizon, I can see Mines coming out fast and putting this one away early to get their starters some rest.

The Skyhawks have had another tough season and really drew the short end of the stick in having to face the Orediggers to end the season. This I going to be rough simply put.

I've got the Orediggers winning running away, 65-7.

Western Colorado @ Adams State

How about the Grizzlies?! Last week they gave Black Hills all they could handle up in Spearfish. Although they weren't able to emerge victorious I was very impressed with their performance.

The Mountaineers were able to get back on track in dominant fashion last week against Fort Lewis. I think their offensive line took the previous week's performance personally as evidenced by Western racking up 440 yards and 5 TD's on the ground against the Skyhawks.

Similar to Mines, I think the Mountaineers will be looking to get guys out of the game and rested up for the postseason. The Grizzlies proved they can still be competitive last week but in my mind, they're running head-on into a buzz saw.

I got the Mountaineers winning comfortably, 35-10.

Black Hills State vs CSU-Pueblo

CSU-Pueblo is coming off a hard-fought victory over SD Mines last week. Aside from their two conference losses, this was the closest game the Thunderwolves have been in all season.

The Yellow Jackets had a close game last week too but were able to edge Adams. With a chance to reach seven wins for the second consecutive year, this game has major implications for Black Hills.

The same can be said for the Thunderwolves who still have a very slim shot at making the playoffs.

I'm going with the Thunderwolves to finish the job and in emphatic fashion, 45-14.

Colorado Mesa @ New Mexico Highlands

Man, I couldn't have been more wrong about the Mavericks in last week's preview! Where I thought they'd be in for a dog fight against Chadron instead they were dominant.

Highlands had the inevitable task of facing the best team in the land and predictably it didn't go well.

The Cowboys aren't sorely outmatched on paper like last week but I still think they could be in for a rough weekend.

CMU's defense has been forcing turnovers left and right recently and I think they'll lean on the unit to get them over .500 for the year.

I'll be very interested to see how the Mavs handle Highlands' stout defensive front. In last year's matchup, the Cowboys got home consistently.

I'm taking the Mavs to win but I think Highlands will put up a fight. 35-20, Mavericks.

SD Mines @ Chadron State

Similar to CMU, the Hardrockers have a winning season hanging in the balance this week. They'll face a Chadron team licking their wounds from a trip up to Grand Junction.

Who the Eagles go with under center remains to be seen. Regardless if it's Preston Pearson or Mason Hamilton, they'll need to take better care of the ball.

I'm gonna take the Hardrockers in this one. Though I can see Chadron causing some hiccups for SD Mines, they simply just don't have the offensive firepower to hang with the Hardrockers. SD Mines wins, 42-24.

Extra Notes

Mines wideout Max McLeod is riding a four-game double-digit touchdown streak. Not to be outdone, SD Mines Ben Noland has found the endzone seven times in the last three weeks! McLeod holds the edge in receiving yards on the year but can he catch and eclipse Noland for scores who leads at 15?

Western Colorado's Deyvon Butler, the conference's leading rusher, is 168 yards away from topping a thousand on the year. Though that seems like a tall order, he is coming off a 240-yard performance last week. Will he be given the opportunity to go for it even with the playoffs looming and health being a top priority?

Colorado Mesa true freshman Jason Thome currently sits tied for the conference lead in interceptions with Mines Jackson Zimmerman at five apiece. Can either get their hands on something this weekend? Whether Thome ultimately can pull ahead or not, he's had a massive impact in his debut season and it should be noted. Last year, the Mavs secondary failed to register an interception and this year they have the leader in the conference. Well done, young man.

Only one pass rusher looks to be within distance of achieving a double-digit sack season. That honor belongs to Western Colorado's Ricky Freymond who sits at 9.5 heading into this week.