RMAC Week Four Preview
September 21st, 2023 5:00am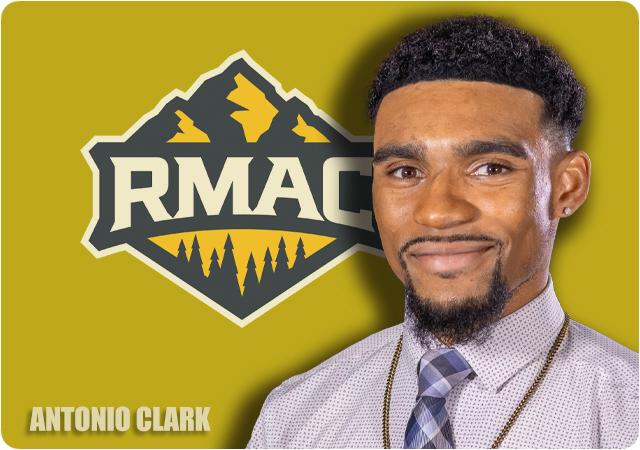 Conference play got underway last weekend and is full steam ahead! The Western Slope schools reigned supreme opening weekend setting up some interesting matchups with major implications this week!
Colorado School of Mines @ CSU-Pueblo
The Thunderwolved will look to avoid a three-game losing streak following their loss at home to Western Colorado last weekend. They face a daunting task in the #2 ranked Colorado School of Mines.
The Orediggers come in this one riding high after their bludgeoning of Adams State. Whereas prior to the season I thought these two were pretty evenly matched I think there's a sizable gap in the trenches.
Defensively, Mines front seven is a loaded and I expect them to live in Pueblo's backfield. On the outside, I'd give the edge to Pueblo's wideouts over Mines's secondary but if your quarterback is running for his life it's a moot point.
On the other side of things, Pueblo's gonna have their hands full defensively. I think the Thunderwolves have the talent to slow down Mines passing attack but will struggle to defend the run. Cody Ramming's absence was notable to me last weekend.
Ultimately, I think Pueblo is backed into a corner and the sense of urgency will bring the best of out of them. Sadly, I don't think that will be enough to dispatch Mines. Give me the Orediggers in a competitive tilt, 42-35.
Western Colorado @ Chadron State
How about those Mountaineers?! The Thin Air Crew dominated in all three phases last weekend against a ranked opponent on the road.
That was an impressive showing and it should be more of the same if not more pronounced this upcoming weekend.
Chadron is extremely predictable on offense as they lack any semblance of a running game. That could be attributed to them constantly playing from behind. Nonetheless, the Mountaineers like to bring a lot of pressure and that should present opportunities for turnovers.
For Western offensively, last week's momentum should propel them into a big day against a porous Chadron defense. Look for the Mountaineers to target Cole Riters and Drew Montez from the slot as the Eagle's deficiencies there were on full display last weekend.
I'm taking Western to win big, 48-14.
Black Hills State @ Colorado Mesa
This is the game of the week for me! Both these teams came in riding two-game winning streaks and started conference play in impressive fashion.
The Maverick's win over SD Mines in enemy territory signaled to me that they are for real! Though they didn't stymie the Hardrockers explosive offense by any means, key turnovers proved to be the equalizer for CMU.
True freshman safety Jason Thome was responsible for three of them alone!
Black Hills had a career performance from Hasaan Williams on the receiving end as he torched Chadron for 246 yards and 4 touchdowns!
How CMU addresses covering Williams will be key. In last year's matchup, it was Williams who caught the game-winning touchdown near the end of regulation.
Keenan Brown was quiet following his explosion in week two but I expect him to be featured again early and often this week. Him and Lovenski Simon will be a matchup of note as well.
I think both teams are talented and scrappy. Black Hills is more experienced in my eyes but CMU's young team is battle-tested as well after the last two weeks. I expect this to be a back-and-forth affair that will come down to the wire similar to last year.
One other key thing to watch is Kash Bradley for CMU in the return game. Special teams always have a way of playing factor in big games.
The Mavericks are coming back home after a two-week hiatus and I think those wins they obtained will have Grand Junction energized and ready to come out and support! The home field advantage and momentum gets the Mavs over the hump, 31-28.
SD Mines @ New Mexico Highlands
The Hardrockers head on the road to face the Cowboys and try to rebound off their homecoming loss.
Highlands will have to contend with a team that I imagine is pissed off and looking to prove a point.
That could spell trouble for the Cowboys. The Jayden Johannsen to Ben Noyland connection has been unstoppable and I think that continues this weekend.
Highlands front seven should be able to generate some pressure but I think Johannsen takes better care of the ball this week. Without his three interceptions, SD Mines probably wins last week.
I do think the Cowboys speed offensively could pose some problems for SD Mines. Joey Cave also presents dual threat ability at the quarterback position. We just saw Gavin Heberg have success through the air and on the ground against the Hardrockers defense.
The long road trips are tough but I think the motivation of losing homecoming is enough to propel the Hardrockers to victory. SD Mines wins, 35-24.
Fort Lewis @ Adams State
Adams couldn't be happier to be playing Fort Lewis as they try to get back on track. The Skyhawks are still looking for their first win of the season but weeks in and week out have improved.
Aside from a matchup with Chadron down the road this is probably the Skyhawks only legit chance at getting a win this season.
I imagine Coach Cox is aware of that and has his guys extra motivated for this one. Fort Lewis has been able to move the ball better in its last two outing but still has struggled defensively.
I was high on Adams heading into the season as expected them to turn the proverbial corner. That hasn't materialized but Fort Lewis is still a ways away to me. Grizzlies win at home but in a game closer than expected, 28-21.