RMAC Week Five Preview
September 27th, 2023 8:45pm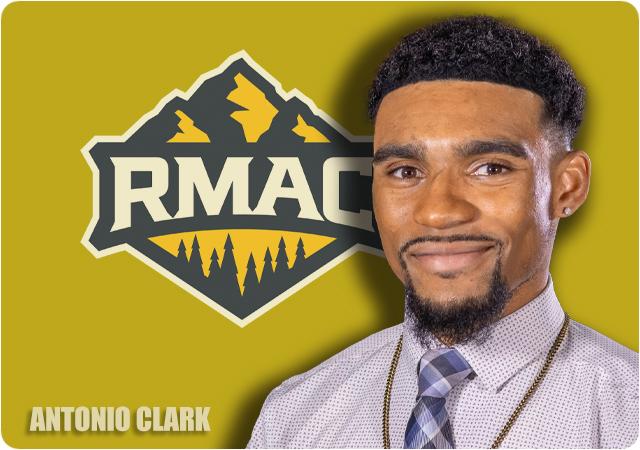 Another week in the books! As week five approaches we've begun to really get some clarity on the pecking order of the conference and should have a clearer picture of things following this weeks exciting matchups!

Chadron State @ Colorado School of Mines

Man, those Orediggers are impressive! Going into Pueblo facing a team with its back against the wall? No problem for the boys from Golden.
The Orediggers dominated from start to finish showing their versatility in both the run and passing game. Defensively, Mines absolutely blanketed the Thunderwolves passing attack limiting them to 94 yards total through the air in addition to scoring on a pick-six by Jaden Healy.
Looking ahead to this weekend I'm expecting an even more dominant showing from the Orediggers who face a Chadron team reeling at the moment. I say reeling but admittedly I did like some of things I saw from the Eagles last week. Specifically the 80-yard bomb from Preston Pearson to Tommy Thomas.
In addition to that Hunter O'Connor was able to get home and register a sack for the second consecutive week as well as recovering a fumble. If the reigning All-American can generate some pressure early it can help the backend which has had a rough go of it so far this season.
That's probably wishful thinking though when taking into account it is the elusive John Matocha that the Eagles will be trying to corral. I don't see this one being very close, Mines wins 49-10.

Colorado Mesa @ Western Colorado

Have a day Drew Nash!
The Mountaineers signal caller was flawless last week going for over 300 yards and 2 touchdowns through the air as well as 48 yards and another score on the ground. On the receiving end of those passes was eight different Mountaineer wideouts.
Drew Montez lead the way on that front crossing the century mark and reaching pay dirt. All due respect to the Western teams of the past but I've never seen them be so effective through the air. The added dimension truly makes them a tough out for anybody. Don't expect that to discourage the Mavericks though!
CMU lost a heartbreaker to Black Hills State but showed well for themselves battling back and forth until the very end. Once again, Keenan Brown left his imprint on the game going for 150 plus and a touchdown through the air. Defensively, the Mavericks burgeoning star freshman Jason Thome got his hands on the ball again. That's four interceptions in the last two weeks!!!
Looking at the matchup on paper the Mounatineers hold the advantage but this is a rivalry game and more often than not those games are close. Take last years matchup for an example, Western won but only by two points in double overtime. Although Western is on a tear right now at 4-0 on the year I think this is going to be a close game.
Gavin Herberg was effecient last week completing 60% of passes and not turning the ball over. That will need to continue for the Mavs to get out of Gunnison with a victory. The Mountaineers secondary versus CMU's receiving core will be interesting! Can Bryce Lucas slow down Keenan Brown? That remains to be seen and will play dividends in determining the winner of this game. Keep an eye on Trevin Edwards too, he's currently on three game touchdown streak.
Flipping to the Mavericks defense they're going to have to find a way to slow down this new and improved Mountaineers passing attack. They're going to need to get up close and personal to challenge Western's receivers. If they play off the Mountaineers will be content dinking and dunking their way across the field.
This game looks like one that Western should win and I expect them to do so but I'm not gonna be surprised to see another classic. Mountaineers win at home but close, 35-31.

South Dakota School of Mines @ Black Hills State

Keeping with the theme of rivalry games we have another one going down in South Dakota! For the 138th time the Hardrockers and Yellow Jackets will compete in the Black Hills Brawl!
Both teams come in following victories on the road. As noted above the Yellow Jackets won a thrilling back and forth affair that saw them nail a 51-yard field goal to seal the deal. Nolan Susel was downright physically imposing last week putting multiple defenders on their pockets on his way to 86 yards on the ground. His style wears on people as games go on and I expect Black Hills to continue to lean on him especially this week.
SD Mines was able to get back on track in dominant fashion with a convincing win of New Mexico Highlands. Star quarterback Jayden Johannsen was pretty pedestrian on the day only passing for 166 yards and 1 touchdown but what he didn't do with his arm he did with his legs crossing the century mark and scoring three times on the ground. He also didn't turn the ball over. That is crucial for the Hardrockers as his three picks the previous week played a big role in them losing to CMU.
This is going to be a good and I expect it to be high-scoring so get your popcorn ready! The key factor for me is going to be Black Hills ability to generate pressure and get Johannsen off his game. Last week the Yellow Jackets failed to register a tackle for loss or sack. That has to change this week and I believe that it will. Give me Black Hills but in a nail-biter, 42-40.

CSU-Pueblo @ Fort Lewis

You've got to feel for the Thunderwolves as they just ran the ultimate gauntlet the first month of the season only to have a 1-3 record to show for it.
Pueblo has problems up front on both sides of the ball and that was on full display last weekend against Mines. Now, that's probably the case for 90% of teams in Division II but still, the Thunderwolves have to start winning up front of they hope to rally and turn their season around. They may have a beacon in ENMU running back Howard Russell. He was the only bright spot for the Thunderwolves as he racked up 148 yards on the ground and a touchdown.
If there ever was a remedy to a struggling team, playing Fort Lewis has been the perfect remedy. That thought got turned on its head last week as the Skyhawks pushed Adam's nearly to think brink. Fort Lewis wasn't able to seal the deal but continued to show steady improvement.
Braden Wingle and his chemistry with his receiving core is evolving. Peyton Monson has found pay dirt in consecutive weeks and freshman Zachary Gaumont announced himself in a big way going for 140 yards and a touchdown on only four receptions. Sadly, for Fort Lewis, Pueblo and Adams are not the same. Remotely.
This one should be interesting in just seeing how CSU-P bounces back from its three-game losing skid. Will they come out motivated and ready to go? If I was a betting man I'd say yes! Pueblo wins big, 46-14.

Adams State @ New Mexico Highlands

I know they came back and ultimately won but can Adams really feel good about their last outing?
Fort Lewis I has been the proverbial bottom feeder of the confernece for some years now and they had a lead in the fourth in Alamosa for the Grizzlies homecoming game. I'm sorry, but that's not a good look and doesn't bode well for them moving forward.
On a positive note Connor Underhill impressed me a lot coming back and winning it. The kid was playing high school football this time last year and is now throwing game deciding touchdown passes in the clutch. He's going to continue to have growing pains but I think the Grizzlies may have found themselves a long term starter.
This week should present quite the challenge for Underhill. Highlands front seven is good and they have a propensity to get home on quarterbacks, Devin Coney specifically. Taking into account the inexperience of Underhill I'm expecting a ton of called blitzes and stunts to confuse and rattle the young signal caller.

Offensively for Highlands they're coming off their worst performance of the year being held to just seven points against SD Mines. I don't expect that to be the case this week as Adams is surrendering 34.5 points per game. Look for Highlands to attack on the perimeter as that's where Fort Lewis has their most success last weekend.
I should note that the game was decided on a Grizzlies interception by Devonte Mathew. If the Grizzlies come to play on the backend they could drastically change this game's outcome. I think Highlands bounces back this week and gets a close victory over Adams, 24-21.