RMAC Week Nine Preview
October 27th, 2023 6:00am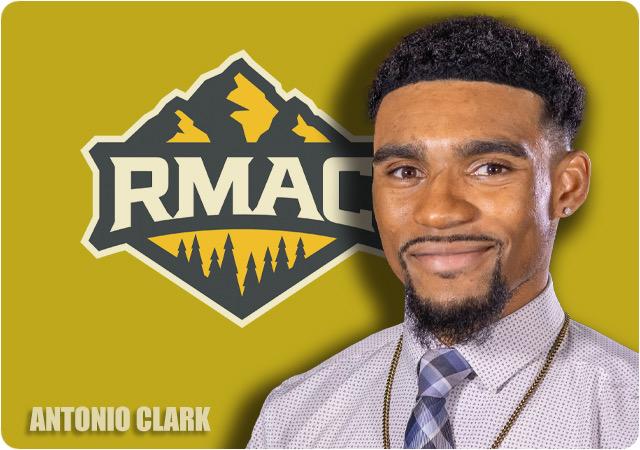 The big one is finally here! All year we've talked about Mines and Western being in a class of their own and this weekend we'll finally find out who sits on top of the pecking order!

Western Colorado @ Colorado School of Mines

I'm calling it right off the bat, this game is going to be an absolute classic! We've got the best quarterback in the land facing one of the most underrated defenses in the nation. The battle in the trenches is going to be fireworks, specifically with Ricky Freymond and Levi Johnson on the edge. Regardless of who wins that one-on-one, the Mountaineers are going to generate some pressure. Western defensive coordinator Todd Auer is extremely creative with his stunts and blitz packages.

I don't think the Orediggers are going to find much success on the ground. Landon Walker had his best outing last week but is facing a whole different challenge with Western and its fearsome front seven. Kendall Lightfoot has been a standout all season long and expect him to make some big plays.

Where I do think Mines will have success offensively is through the air. Max McLeod is the best wideout in the conference and arguably the nation when he's on. The Mountaineers have displayed the ability to eliminate a guy on the perimeter but McLeod isn't the only option for the Orediggers.

Like I said, I expect the Mountaineers to generate some pressure but if there was ever a guy that can withstand it while still playing efficient football, it's John Matocha. He won't be rattled.

The other signal caller in this one is good too! While not having the statistical prowess of the reigning Harlon Hill winner, Drew Nash has been outstanding up to this point. He'll be under pressure in this one, Mines front seven is right up there with Western's in terms of generating pressure. How Nash navigates this will go a long way in determining the outcome of this game.

Last week the Orediggers got punched in the mouth as they trailed for the first time all year heading into halftime. They can't afford to get off to a slow start this week. Obviously, they responded and cruised to a victory but digging themselves into a hole this week could be the straw that breaks the horse's back.

On the other hand, what happens if the roles are reversed and its Western that absorbs the early blow? We have yet to see these guys face much of any adversity this year. When they do, will they band together? That remains to be seen.

I'm really having a hard time picking this one! I do believe in Western and their claim as a true national contender. But whereas I believe the Mountaineers are elite I know that the Orediggers are. They have the experience and have already played a game of this magnitude this season (Grand Valley State). That experience and having who I believe to be the single best player in Division 2 gets Mines over the edge in this one. I'm taking the Orediggees to win and I think it comes down to the last possession, 31-28.

Colorado Mesa @ CSU-Pueblo

The Thunderwolves are hosting the Mavericks in what should be an exciting and competitive tilt. CMU is riding the momentum of a blowout homecoming win but faces another litmus test this week. I've it said before and I'll say it again, Pueblo is in a class of its own below Mines and Western but above the rest of the conference.

In order to prove me wrong Mesa's newfound running attack has to maintain this level it's shown in the last two weeks. Marvin Jones has been on a tear the last two weeks and CMU will need the young back to take it up even another level this week.

Gavin Heberg will need to take better care of the ball as he had three picks last week. Thunderwolves safety Daniel Bone is the reigning conference defensive player of the week and will be looking to get his hands on another pick after picking up his first of the season last week.

Offensively for Pueblo, I expect them to continue to excel in this one. CMU's defense has proven to be better than they're given credit for especially up front. Last weekend they got after it registering six sacks. Assuming the Mavs can replicate that or something close to it this could get interesting.

For as much as I think CMU will be extremely competitive in this matchup I don't see them emerging victorious. I'm taking the Thunderwolves to defend their home turf, 31-24.

South Dakota School of Mines @ Adams State

These two seem to be trending in the complete opposite direction. The Harderockers are coming off a spectacular performance while the Grizzlies dropped their second in a row.

Offensively, Adams was completely stymied. Even with the defense forcing three turnovers, the Grizzlies were only able to muster one score on the day. I don't think they'll be awarded so many extra opportunities this week.

Hardrockers wideout Ben Noland continues to be a game-breaker week in and week out. He and Jayden Johannsen's connection has been lethal and I don't see that coming to an end this week.

I got SD Mines cruising to a victory, 48-14.

Chadron State @ New Mexico Highlands

Earlier in the season I was down on Chadron but even with the loss they suffered at the hands of Pueblo, I do think they're starting to trend up. Prior to running into the buzzsaw that Pueblo is the Eagles had won two straight, one of which they scored 50.

It was tough sledding for Chadron last week but I think they should find success again in this one. Highlands defense is coming off its worst performance of the year yielding a whopping 62 points. That bodes well for the Eagles.

Defensively, the Eagles should be licking their chops as well. Highlands was shut out last week. The Cowboys haven't crossed the seven-point mark since their showdown with Black Hills.

I'm taking Chadron to win comfortably despite the long road trip, 31-7.

Black Hills State @ Fort Lewis

How about the Yellow Jackets and their effort last week against the best team in the land?! Although they ultimately weren't able to prevail, Black Hills made a statement with how they punched Mines in the mouth.

This week should yield different results as they face the lowly Skyhawks. Braden Wingle continues to put up solid numbers despite running for his life week in and week out. He should be able to spread the ball around the yard but I don't think it will make much of a difference on the scoreboard.

I got Black Hills on the road, 42-14.