RMAC Week One Preview
August 28th, 2023 9:00pm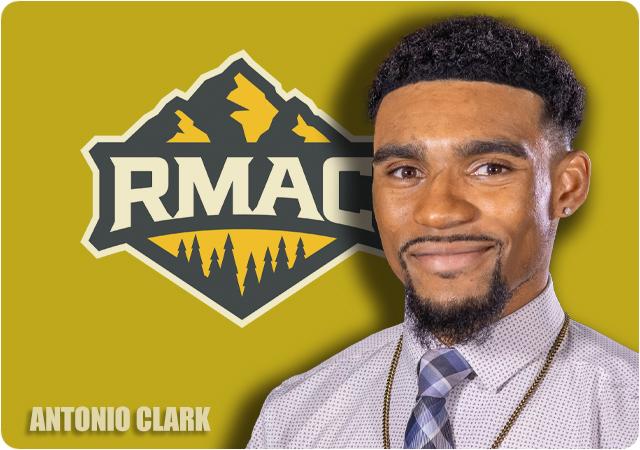 Here we go! Week one is always exciting but this year brings a new level of excitement as we get a top five matchup in our backyard to kick things off! Throw in some RMAC-LSC matchups and we're looking at amazing weekend of D2 football. Here's how I see things shaking out in week one.
Grand Valley State @ Colorado School of Mines
Man oh man, what a way to start the season! Grand Valley features one of the best defenses in the nation and one of the best players leading the unit in Abe Swanson. Last season when these two teams met the Lakers held John Matocha and company to their second lowest scoring output of the season. With that being said, in the second half of that game the Orediggers offense got it clicking and came back before ultimately falling short. The game boils down to this chess match in my mind. Grand Valley's offense is outstanding no doubt but I don't expect them to run over the Mines defense which is solid at all three levels.
Another factor to watch in this game is the two new head coaches who will be making their debuts. Both inherit elite teams with real national championship aspirations. I'm gonna give the edge to Coach Sterbick and the Orediggers at home but I'm expecting a heavyweight fight in this one! 28-27, Orediggers.
Midwestern State @ CSU-Pueblo
Last year when these two met up it was all Thunderwolves and I expect that same tune to play this time around. Pueblo is loaded on both sides of the ball and I expect their top end talent to shine through. Throw in the fact that there's some familiarity here as Pueblo's new staff features multiple coaches who were at Midwestern last season and I think we have a recipe for a statement win at home for the Thunderwolves. Pueblo wins big, 35-17.
West Texas A&M @ Western Colorado
The Mountaineers still have to have a bad taste in their mouth following their drubbing at the hands of the Buffaloes to start last season (44-6). In order to exact their revenge they'll need a clean turnover-free game as well as causing one or two themselves. I expect the Buffaloes to be athletic and fast but will their conditioning be good enough to maintain it for four quarters? Give me the Mountaineers in a close one, 24-20.
Black Hills State @ University of St. Thomas
Gotta love the Yellow Jackets challenging themselves to go up a level and compete with an FCS school. I don't expect them to win but I think the experience will pay dividends come conference play. Black Hills falls, 31-14.
Valley City State University @ South Dakota School of Mines
The Hardrockers will need to get off to hot start as they build on their momentum for last season. Welcoming an NAIA team for the opener should give Jayden Johanssen the opportunity to build on chemistry and timing with his new wideouts. In addition it'll provide reps and game experiences for new faces filling big roles on the defensive side. I expect the Hardrockers to win but I wouldn't be surprised with some hiccups and new guys are implemented into game action. Hardrockers win, 28-17.
Texas A&M Kingsville @ Colorado Mesa
From the outside looking in most would say the Mavericks are trending down and that's not hard to see why following Karst Hunter's departure to IUP. But I think they'll be out to make a statement, specifically Gavin Herberg. Kingsville comes in looking to rebound from a five game losing streak to close out last season. The matchup to watch here for me is CMU wideout Keenan Brown up against All-American corner Amos Coleman. I'm taking the Mavs in a close one at home, 24-21.
Lincoln University @ Adams State
Year three for Coach Harrison and the Grizzlies gets underway against the Oaks. How will Adams defense fare in year three under Harrison's tutelage? And can the offense get back to its explosive ways from years past? I don't think it all comes together for the Grizzlies in week one but I do think they'll escape with a dub on their home field. Adams wins, 27-20.
Chadron State @ Quincy University
Two middling programs looking to turn the corner here. Hunter O'Connor is capable of wrecking the whole game if he lives in the Quincy backfield. I expect him to come out with his hair on fire and the Eagles to follow suit! Chadron starts the year in the win column, 24-14.
New Mexico Highlands @ Eastern New Mexico
The Greyhounds bested the Cowboys in this matchup last season and that was with CJ Sims participating. Without him and taking on the triple option spells doom for the Cowboys in my mind. Eastern claims bragging rights within the state again, 31-17.
Fort Lewis @ William Jewell
Man I really wanna go with the Skyhawks in this one! William Jewell isn't any Goliath and I do expect some progress from from Coach Cox and the boys. But with that being said I still don't think it's enough just yet. Skyhawks are competitive but still fall, 21-13.