RMAC Week Seven Preview
October 12th, 2023 4:30am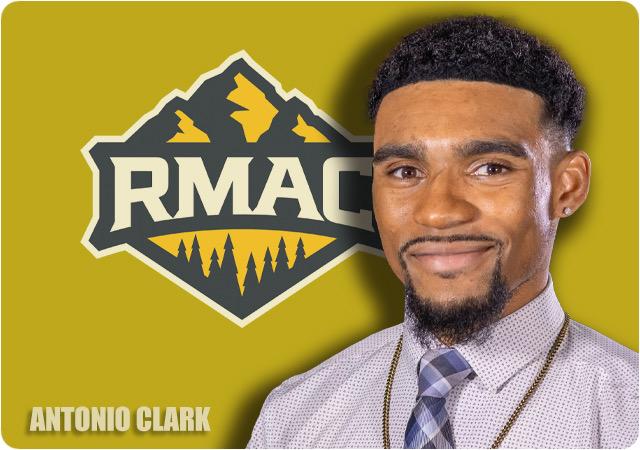 Another week, another dominant performance for Mines and Western! With only two weeks to go before their highly anticipated matchup, can both remain unbeaten?
SD Mines @ Colorado School of Mines
The Orediggers hit on all cylinders in their trip to Grand Junction retaining the Nykios Cup behind a shutout victory. The Hardrockers on the other hand got dominated on their home field by Western in a game that wasn't as close as the score indicates.
Jayden Johannsen was faced with constant pressure resulting in one of his poorest outings to date. That doesn't bode well for SD heading into Golden.
The reigning defensive player of the week Jackson Zimmerman has proved to be ball hawk and should get some opportunities to build on his 3 interceptions up to date. We know Ben Noland is going to be targeted.
Offensively, I don't see the Hardrockers posing much of a problem for the Orediggers. Noah Roper has been on a tear the last few weeks and I expect that to continue.
Due to Roper's production, John Matocha isn't putting up the gaudy numbers he did last season but make no mistake, the Orediggers passing game is still elite. Though he's currently second in the nation in receiving yards, Max McLeod hasn't gotten into the endzone since the Pueblo matchup. Expect that to be rectified this week.
Following their blowout win in the Black Hills Brawl, I really thought SD Mines was an upper-tier team that could compete with the best of the conference. Last week, I was educated. Mines and Western are just on a different level and I think that will be on full display this weekend. I've got the Orediggers winning at home big, 48-14.
Black Hills State @ Western Colorado
In 2022, Western lost their homecoming game to SD Mines. That stuck with them all offseason and boy did they exact their revenge up in Rapid City! The Mountaineers defense wreaked havoc and led the way to a dominant win against the Hardrockers.
This defense has been the best in the conference all season long and seems to be getting better every week. That is not good news for the Yellow Jackets making the long trip from Spearfish.
Black Hills got back on track following their beatdown from SD Mines with a win over Highlands last week but face an entirely different challenge this weekend.
Their ability to keep Tanner Clarkson clean and able to operate will be paramount. Ricky Freymond has been a terror for opposing quarterbacks this season and should have the opportunity to pin his ears back and show off his pass-rushing prowess.
Similar to the defense, Western's offense has continued to trend upward week after week. Drew Nash has proven to be an efficient signal caller adept at guiding this offense and sneakily athletic as evidenced by his 62-yard scamper for a score last weekend.
Black Hills will have their hands full but any hope at success defensively depends on their ability to slow down Western's running game. We have yet to see Nash forced to win a game with his arm and not saying that he can't but in my mind that's the Yellow Jackets best hope.
I do believe the Black Hills is a solid team, truly. But Western has proven to be on a different level. Is there potential for this game to be closer than anticipated? Sure, it's possible Western is looking ahead to their clash with Mines. But the Mountaineers are a veteran-led team and I don't see them falling victim to the proverbial trap game.
Give me the Mountaineers comfortably, 42-17.
CSU-Pueblo @ New Mexico Highlands
Since emerging from their opening season gauntlet at 1-3, the Thunderwolves have been on an absolute tear as they fight for their playoff lives.
Not only have they won in consecutive weeks but they've done so dominantly only surrending 17 total points in that span. That trend should continue as they face a competent yet not explosive Cowboys offense.
Joey Cave has shown dual-threat ability and he'll need it as expect Pueblo's front seven to win the line-of-scrimmage battle.
Highlands bigger challenge will be slowing down the Thunderwolves offense. Chance Fuller continues to carve defenses up with a plethora of targets. Last week Zach Rakowsky was the featured wideout and I think it will be someone else this week, possibly CK Poulos.
Pueblo knows it has to win out for any hope at a playoff nod and I think that keeps them focused and motivated on the road. I'm taking the Thunderwolves to win big, 45-10.
Chadron State @ Adams State
Man this one is tough to pick. On one hand the Eagles come in flying high off their best offensive performance of the season. But on the other hand, that was against Fort Lewis who everybody seems to have their offensive masterpiece against.
Adams is not Fort Lewis and aside from last week and their matchup against Mines has played their best defensively in years. The Grizzlies are no slouches and will come to play in this one.
Where I'm having a problem is the uncertainty at the quarterback position for Adams. Respectfully, it's been musicical chairs up to this point with three different guys having registered starts for Grizzlies this season.
Most recently it was freshman Chase Nelson who wasn't bad last week against Pueblo. If he can build on that and not turn the ball over the Grizzlies should have some success against a middling Eagles defense.
As much as last week was a good sign for the Eagles I question the validity of it just because it came against the Skyhawks. Taking into account that they have to make the trip up to Alamosa, I'm going to go with the Grizzlies in this one. Adams wins a close one, 28-27.
Colorado Mesa @ Fort Lewis
In what I thought was their best chance at a win this season, the Skyhawks got dominated by Chadron. I don't have much hope for them heading into their homecoming game even as its against a reeling Mavericks squad.
CMU hit a new low getting shut out versus their rival Mines on their home field. Luckily for the Mavs, they face a defense that's proven to be the anecdote to any ailing offense.
Mesa's offensive line has been completely overmatched the past two outings but should be able to provide Gavin Herberg time to find his wideouts this week. Assuming that happens expect a big day through the air for CMU.
Defensively, the Mavericks haven't played bad to me. Surrendering 52 points last week says different but I think that's more a product of constantly being in the field due to the offensive shortcomings. I expect them to get after Braden Wingle early and often.
I think the Mavs get back on track in a big way up in Durango, 45-17.