RMAC Week Six Preview
October 6th, 2023 5:30am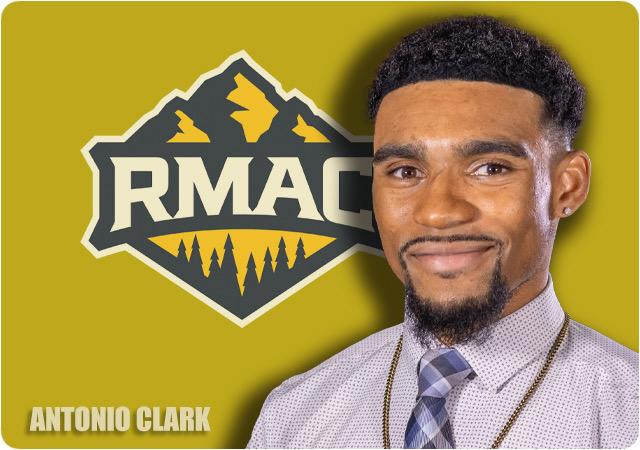 Another week in the books! Will Mines and Western continue to distinguish themselves from the rest of the pack?
Colorado School of Mines @ Colorado Mesa
The Mavericks will host the Orediggers coming off their most disappointing effort of the season. Western thoroughly dominated the Mavs in all three phases last week. They'll get no sympathy from Matocha and company who come in following their trouncing of Chadron.
Although they failed to reach the 50-point threshold for the first time in conference play, Mines got out to a quick lead and never looked back. Noah Roper was dominant running the ball reaching paydirt three times in the first half. Look for the Orediggers to feed him early and often.
Defensively I'm expecting the Orediggers to bring pressure and often. The Mavericks offensive line will have their hands full dealing with a front seven that in my opinion is even more formidable than what they saw last week when they gave up 8 sacks.
For the Mavericks to have any shot of pulling off this upset its going to take constant pressure on Matocha throughout the game and forcing a turnover of two. They'll also have to clean up their special teams play, specifically their punting unit.
Football is a copycat game and I won't be surprised to see Mines bring immense pressure as CMU had two punts blocked last weekend, one of which was recovered for a score.
I don't see Mines falling into the proverbial trap game scenario. The last time the Oreduggers visited Grand Junction they left with an L and I do not think they've forgotten that. Mines should win comfortably but I do think Mesa rebounds from last week and competes at the very least. I got the Orediggers retaining the Nykios Cup by a score of 48-20.
Western Colorado @ SD Mines
Both of these squads head into this game coming off their best performances of the season so far. Rivalry games are usually hard fought and close but both the Hardrockers and Mountaineers were able to dispatch their foes with relative ease.
This week should I'm theory be different. Jayden Johannsen is going to be the best quarterback Western has seen up to this point. His dual threat ability was on full display last week leading to him winning conference player of the week!
Similarly, this is going to be the best defense Johannsen and company have faced up to this point. Coming off a game in which they completely eliminated standout receiver Keenan Brown I expect the Mountaineers to implement a similar game plan against Ben Noland.
How successful they are in limiting the Johannsen-Noland combination will go a long way in determining the outcome of this game. Offensively I think Western has enough balance to where if you limit one phase, for example the running game, then they can still exploit you in the passing game or vice versa.
The Hardrockers defensive front got after it up in Spearfish and will need a similar effort to have success against the Mountaineers.
Both these teams are trending in the right direction and it should be an exciting and competitive tilt! When you have a quarterback as good as Jayden Johannsen you always have a shot to win but I don't think he'll be enough to knock Western from its perch near the top of the conference.
I got the Mountaineers remaining undefeated albeit in a game a lot closer than last week, 28-14.
Adams State @ CSU-Pueblo
Pueblo is pissed off and on a mission as displayed by their 85-7 thrashing of Fort Lewis up in Durango. Adams has the unenviable task of facing the Thunderwolves in such a state.
The Grizzlies will have some momentum to lean on as they were able to grind out a win on the road at Highlands behind true freshman quarterback Chase Nelson. The young signal caller wasn't spectacular in his starting debut but he was efficient and limited his turnovers to only one interception.
Defensively the Grizzlies seem to be rounding into form and finally embodying the identity Coach Harrison has been trying to implement for the last couple years.
The problem is Pueblo is just better across the board. Chance Fuller was on fire last week tossing 5 touchdown, three of which Reggie Retzlaff was on the receiving end of. You want to talk about efficiency? Half of Fullers ten total completions went for scores!
I don't see Pueblo having much of a problem moving the ball against Adams. Aside from their matchups with Western and Mines, this Thunderwolves offense has been extremely explosive and we know those two units are some of the best in the nation.
Defensively I expect the Thunderwolves to employ a strategy with a lot of disguises in an effort to confuse the Grizzlies young quarterback and will have success doing so.
Pueblo has no room for error in their quest for a playoff berth and they know it. That urgency should have the Thunderwolves fired up as well as this being their homecoming game. The last two home outings were disappointments and I think there will be added motivator out on a show for the home crowd. I got Pueblo winning big again this week, 55-17.
New Mexico Highlands @ Black Hills State
Both teams will be looking to rebound following disappointing losses in the home field last week. The Yellow Jackets looked outmatched against their rival SD Mines as the Hardrockers cruised to a blowout win.
The Yellow Jackets run game was severely limited and I think they must get it going to get back on track. When Nolan Susel and Cameron Goods are playing well, the Yellow Jackets are a different team. Limit this two and they become very bearable.
Highlands on the other end has to get their passing fame going. Although he crossed the century mark on the ground Joey Cave was limited to under a hundred passing yards.
At this point in the season, I think a few things are clear. Black Hills isn't a bottom feeder in the conference but they're also not in the upper echelon as I had thought they were. With that being said I know they've got to be embarrassed about last week's showing and will be out to make a statement.
That coupled along with the Cowboys having to make the long trip up to Spearfish spells trouble in my mind. I'm going with the Yellow Jackets to rebound and win comfortably, 38-14.
Fort Lewis @ Chadron State
This is it for the Skyhawks! If they hope to get a win this year it's going to have to be this weekend as the head to Chadron.
Sadly, I don't think they're going to be able to get it done. Pueblo lived in the Skyhawks backfield last week notching 9 sacks. That's not conducive to winning and Chadron touts the single best pass rusher in the conference in Hunter O'Connor.
The Eagles are desperate for a win as they've been dominated since week one. Although it's not saying too much this is only team to limit Mines to less than 50 points this far in conference play. I think that may have been a moral victory for the Eagles and lead them to an even better showing this week.
I'm going with the Eagles to get the win at home behind a strong defensive effort. Don't be surprised to see O'Connor get home a few times as he leads the way. Chadron wins 30-21.