RMAC Week Ten Preview
November 3rd, 2023 5:00am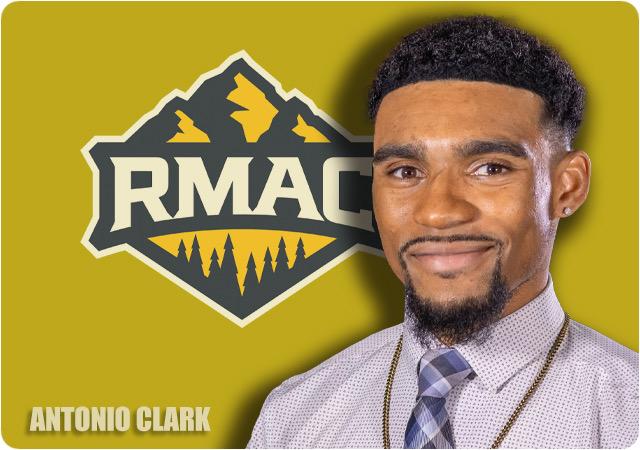 Can we all admit that last weekend was a bit anti-climatic? We didn't get the game we wanted but we all found out who the true top dog is!

New Mexico Highlands @ Colorado School of Mines

The Orediggers are your 2023 RMAC Champions! In the de facto conference title game, Mines wore down Western and cruised to a victory at home in the snow.

Leaning on the big guys upfront the Orediggers were able to run roughshod over what I believed to be the best front seven and defense in the conference. Flipping that idea on its head it was Mines defense and front seven specifically that proved to be the cream of the crop.

John Matocha was his usual magnificent self and had the big win cumulated with his recording-breaking 172nd touchdown to take sole ownership of the career mark over current Chicago Bears quarterback Tyson Bagent!

While the Orediggers had just the performance they wanted, the Cowboys let one slip away from them against Chadron. Prior to quarterback Jonathan Jerry going down with an injury, the Highlands was rolling taking a 21-10 lead into the half. They were stifled following Jerry's exit and ultimately fell at home.

Despite the loss, Shawntay Mills continued to standout season accumulating another 100-yard day on the ground. I'll be interested to see if he can have any success against Mines stout front.

Aside from that, I don't think there's much to see here respectfully. The Orediggers should cruise again in this one and I'm taking them to win big at home, 55-14.

Fort Lewis @ Western Colorado

The Mountaineers got humbled last week, plain and simple. For a half, Western was able to hang with Mines but eventually relented.

Surprisingly, the Mountaineers front seven was worn down over the course of the game by the Orediggers offensive line. Using the ground game also opened up things through the air and Mines was able to capitalize.

Letdowns of that magnitude are difficult to bounce back from. Fortunately, for Western, they get to welcome the Skyhawks to town.

Fort Lewis wasn't able to pull out a win but were very impressive in their tilt with Black Hills! Braden Wingle finally got some protection and was able to connect on big plays down the field.

Defensively, the Skyhawks struggled to stop the running game but came up with two interceptions. This was only the second time this season Fort Lewis hasn't surrendered 40-plus points.

I think last week was a very positive effort for the Skyhawks whereas Western was brought back down to earth. Taking that into consideration I think Western is going to be trying to make a statement. I've got the Mountaineers rebounding in a big way, 48-7.

CSU-Pueblo @ South Dakota School of Mines

Pueblo just continues to handle its business. Last week that featured standout performances in all three phases of the game in the win over Colorado Mesa.

Chance Fuller was outstanding once again. Aside from John Matocha, he's having arguably the best season of all the quarterbacks in the conference.

He'll be facing off with another guy I consider to be elite in Jayden Johannsen this weekend.

Similar to the Thunderwolves, after facing the gauntlet that is Western and Mines in back-to-back weeks the Hardrockers have been rolling ever since. Adams was no match and SD Mines rolled to a blowout win. Their tilt this weekend will be different.

This will be a big test and a win can go a long way in building momentum for SD Mines heading into the offseason. Topping the Thunderwolves is still a signature win in this conference and matters on the recruiting trail.

On the other hand for CSU-P, their slim playoff chances hinge on them winning out and getting quite a bit of help.

The Thunderwolves can only control their end of that proposition and I think they'll get it done on the road this weekend. I've got the Thunderwolves winning 45-31.

Chadron State @ Colorado Mesa University

On paper, this is probably the matchup of the week. We've got two young teams trying to finish on a high note headed for a collision.

Where Mesa wasn't able to handle Pueblo's explosive offense over the course of a game they should have much more success against the Eagles.

Alternatively to that, how Chadron struggled to contain Highlands on the ground they're now facing one of the poorer rushing attacks in the conference this week.

What I'll be watching in this one is Preston Pearson and how he fares against CMU's secondary. If he can distribute the ball effectively and avoid turnovers I think Chandron has a path to victory.

I'm going with the Eagles to win on the road in a close one, 21-17.

Adams State @ Black Hills State

The Yellow Jackets bullied their way to a win in Durango last weekend. Racking up 344 yards on the ground last week, the boys from Rapid City have to be licking their chops as they welcome in the porous Grizzlies defense.

Nolan Susel was untouchable last weekend and I think he'll look the same in this one.

I'm looking for a rebound from quarterback Tanner Clarkson who was pretty pedestrian against the Skyhawks.

The Grizzlies continue to free fall and it doesn't look like there's an end in sight. Last week's shellacking at the hands of SD Mines is a kind of a microcosm of Adams season.

Unfortunately, I don't think that changes this week. I've got Black Hills winning big at home, 42-7.