RMAC Week Two Preview
September 6th, 2023 10:00pm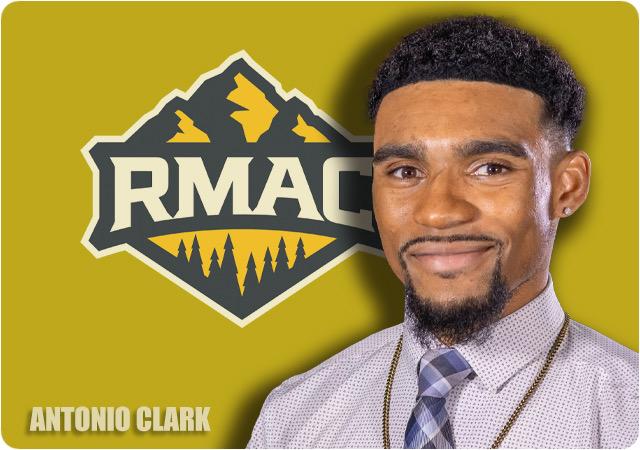 Week one saw the RMAC reign supreme on the national stage and week two offers the chance for more national statements!
Colorado School of Mines @ Angelo State
The Orediggers were able to survive a furious comeback attempt en route to the biggest victory in Division II with their 31-28 win over Grand Valley State last Thursday night.
Although that was a tremendous way to start the season it gets no easier for head coach Pete Sterbick and crew as they head to Texas and face the class of the Lone Star Conference in the Angelo State Rams.
These guys have history, to say the least. The Rams season ended last year on their home field at the hands of the Orediggers.
I imagine they've had this game marked on their calendar all summer. In order to exact their revenge they'll need to find a way to slow down John Matocha. Unfortunately, I just don't see that happening.
Based on the grudge factor and familiarity I'm expecting a back-and-forth affair that goes down to the wire but give me the Orediggers in another classic, 27-24.
CSU-Pueblo @ Grand Valley State
We just keep getting blessed with playoff-caliber matchups! This one has all the makings of a slugfest with Grand Valley looking to rebound off their opening weekend loss and Pueblo looking for a statement win.
Although Cade Peterson had one of his finest outings last week he'll have his work cut out for him taking on Pueblo's stingy secondary. I wouldn't be surprised to see a concerted effort on the Lakers part to get Tariq Reid going on the ground.
Another interesting angle to watch in this one will be the Thunderwolves ability to protect Chance Fuller. The transfer QB was impressive in his debut but Grand Valley's defense presents a whole new challenge, they were able to get to the elusive John Matocha and sack him three times last week.
I'm gonna bet on CSU-Pueblo to do the unthinkable and go into Grand Rapids and win. Pueblo forces a key turnover and escapes victorious, 20-17.
UTPB @ Wetern Colorado
The Thin Air Crew suffocated the Buffaloes of West Texas A&M en route to a season-opening win last weekend! They'll look to keep things rolling as they welcome UTPB to Gunnnison.
The Falcons come in riding high off a 96-0 victory in week one. Yes, you read that correctly, ninety-six points. That kind of dominance offensively can't be downplayed regardless of the competition it came against.
The Mountaineers will need to get their passing game going this week as I expect UTPB to be able to put points on the board. Drew Nash took care of the ball in his debut as the starter but also completed less than 50% of his passes and didn't reach the 200-yard mark through the air either. If Western can't make teams play them honestly they're going to pack the box and force Nash to beat them.
Based on what I saw and taking into account the massive leap in competition that UTPB faced I'm going to with the Mountaineers on their home field, 24-17.
Black Hills State @ Southwest Baptist
I know they ultimately ended up losing but boy did the Yellow Jackets impress me in week one! They showed real resiliency competing to the final whistle and I think that's going to bode well for them heading into week two.
You know what else bodes well for success in college football? Having a quarterback and Black Hills has found one in Tanner Clarkson! The Northwestern Oklahoma State transfer showed a ton of poise not getting rattled in the face of constant pressure last week.
I don't believe he'll be running for his life this week as I expect a bounce-back game from Nolan Susel who in spite of reaching the endzone was held under 25 yards rushing last week.
They're on the road and facing a team donning purple once again but this time I think Black Hills emerges victorious, 31-20.
South Dakota School of Mines @ Truman State
The Hardrockers used strong offensive debuts from two transfers to win comfortably in week one. All offseason I questioned whether or not SD Mines would be able to fill the shoes of departed standout receivers Jeremiah Bridges and Isaiah Eastman. Northern State tranfer Ben Noland looks up to challenge as he was able to find the endzone twice last week.
I was also very impressed with transfer running back Jalen Frye. He eclipsed the century mark on only fifteen carries. That kind of production will only open things up more for the Hardrockers.
Defensively, SD Mines was able to force three turnovers and will need to keep up the opportunistic play this week. They should have a chance to get their hands on something again as Nolan Hair was picked off twice last week.
Now I definitely think Truman State is a major step up in competition compared to Valley City State but I think the momentum of week one and the budding chemistry between Jayden Johanssen and Ben Noland lead the Hardrockers to a victory on the road, 24-20.
Adams State @ West Texas A&M
In light of a quarterback swap in-game, the Grizzlies were able to win comfortably in their season opener against Lincoln University! Freshman quarterback Connor Underhill was especially impressive as was Daylen Boddie who eclipsed the century mark on the ground.
My biggest takeaway and positive for Adams is the showing from their defense. The Grizzlies only held a team under twenty points once last season but were able to do so last weekend.
In spite of this, I don't see the Grizzlies defeating the Buffaloes on the road. West Texas A&M will be motivated following their defeat at the hands of Western and I expect them to rebound in a big way at home, Buffs win 31-20.
Western New Mexico @ New Mexico Highlands
The Cowboys stormed back furiously from a 21-point hole in the second half but ultimately fell to Eastern New Mexico in the season opener.
They get no respite this weekend when they welcome in Western New Mexico. Highlands only gained 208 total yards of offense and will need a major improvement on that side othe ball.
I think it will be competitive but I'm going to go with the Mustangs in a close one, 24-20.
Augustana @ Chadron State
Whereas NMHU was able to mount a serious comeback, Chadron was able to hold off one. I was surprised to see the Eagles defense which I think highly of allow a team to fight their way back in especially with the pass rush being able to pin their ears back.
Nonetheless, Chadron held on and got it done. I don't think they'll be able to do so against playoff-hopeful Augustana. I got the Vikings getting it done on the road, 24-13.
Colorado Mesa @ University of San Diego
The Mavericks face a daunting challenge as they head to San Diego to take on a Division 1 opponent this weekend.
A strong of defensive showing that yielded two turnovers wasn't enough for CMU as they still have a quarterback competition playing out into the season.
Until that is figured out it will be tough sledding for the Mavs. Offensively I anticipate improvement this week but nig enough to pull off a major upset. USD wins comfortably, 31-17.
Fort Lewis @ Arizona Christian
This season is all about incremental improvements for the Skyhawks and I didn't see too many of them in their season opener.
If and when they can protect him I think Braden Wingle can operate this offense effectively. That will be the challenge this week.
I'm not picking them to win but it's still early and I don't think one game defines a team. Fort Lewis loses but shows signs of life, 31-17.