SAC 2023 Season Preview
August 22nd, 2023 8:00am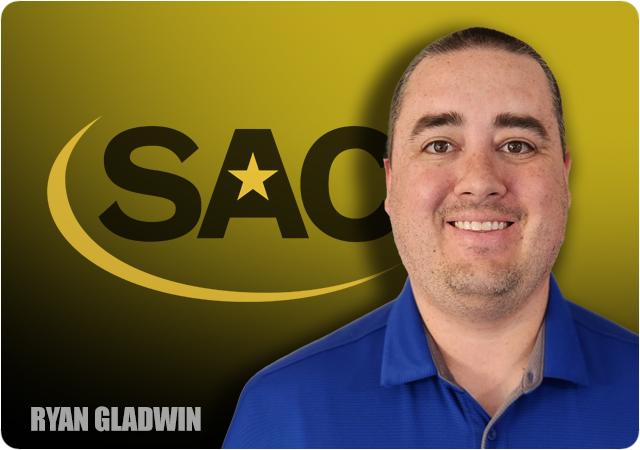 The 2023 SAC football season is upon us! The sweet nectar of college football has returned and thank the heavens it is here so we can start playing some games and stop talking about FBS realignment for half a moment!
As of this column, none of the SAC schools received an invite to the Big 12 or Big Ten, but a lot has taken place this offseason, including moves that specifically change the landscape of the SAC in the future. Conference realignment at our level never seems nearly as drastic as FBS, but it can certainly have a major impact on things such as scheduling. Many schools in D2 struggle to fill out an eleven-game schedule every season. So when conferences change or schools closed it just adds another layer to that. As of today, here is what we know is coming:
Conference Carolinas announced they would once again sponsoring football as a conference sport in 2025.
Anderson is still on track to begin it's first season in 2024.
Coinciding with Anderson's first season will be Erskine switching affiliations for the 2024 season and joining the GSC.
Barton will remain a SAC football affiliate for the 2024 season before moving to Conference Carolina's in 2025.
With no other additions currently, this will put the SAC at eleven football schools in the 2025 season.
This will be the 38th year of SAC football and boy oh boy does it have big shoes to fill. Let's quickly recap last season, which was one of the most competitive seasons in the history of the conference.
Six teams won a minimum of 7 games.
Mars Hill and Newberry won their respective divisions and had a donnybrook of a title game, with the Wolves coming away with a 27-24 victory in Newberry for their 2nd consecutive SAC Championship. This season, the SAC title game will be played at the Mountain Division Champions home.
We saw Wingate make a run to the regional final, and Limestone make a stunning appearance in the NCAA Playoffs for the first time while enjoying the best year in program history.
Emory & Henry also made their debut and gave some of the big boys a scare, including beating regional finalist Wingate. As I said, a lot to live up to and I think the league can have a repeat.
If it wasn't for Limestone, Carson-Newman improving from 1-10 to 6-5 would've been the biggest improvement in 2022.
Now, let's break down the league in order of the preseason coaches' poll. The best part of preseason coverage is it will go almost certainly one of two ways: you either look like a genius, or you look like a doofus. So it'll be fun in December to look back at this and see what little I know!
12. Erskine Flying Fleet
2022 Record: 2-9, 0-9 vs SAC
Coach: Shap Boyd
Season Opener: at Allen (September 2nd)
The Flying Fleet had a rough time of it in 2022, and 2023 might be more of the same. After an opener with Allen, they draw Shorter, Lenoir-Rhyne, Newberry, Wingate, Mars Hill and Carson-Newman in six consecutive weeks. Woof! Erskine did not have any players named to the preseason All-Conference team and I have them finished last in the Mountain. The question is can Erskine build any sort of momentum before next year when they enter the gauntlet known as the GSC. With an offense that finished 12th last year (222.2 YPG) and a defense that finished 10th, there is nowhere to go but up for Coach Boyd and staff. This is still a new program and programs take time to build, so it may take some time before the engine starts firing in Due West, SC.
11. Catawba Indians
2022 Record: 1-10, 0-9 vs. SAC
Coach: Tyler Haines
Season Opener: at Elizabeth City (September 2nd)
It's a new day in Salisbury, and Tyler Haines takes over the Catawba program. Haines spent 2022 as the OC and QB coach at Shepherd, hands down the best program in Super Region One over the past five plus years. Catawba may not have a Tyson Bagent on the roster, but I think Haines is the breath of fresh air the program needed. And while it could take some time, he could get the program back to where it was consistently fighting at the top of the SAC.
The Indians did not have any players named to the preseason All-Piedmont team and are looking to erase the memories of 2022 after a dreadful 1-10 season. A killer for Catawba was a very "un-Catawba" like defense that gave up nearly 480 YPG in 2022, far and away the worst in the SAC. Opening games against Elizabeth City and Livingstone may give the Indians a good boost early, but I believe the Indians are destined for a second consecutive last place finish in the Piedmont in 2023.
10. UVA Wise Cavaliers
2022 Record: 2-9, 1-8 vs. SAC
Coach: Dane Damron
Season Opener: vs. Union (KY) (September 2nd)
The Cavaliers are also looking to bounce back after a disappointing season. It was an odd year for the Cavaliers in 2022, as they scared the brakes off the top two teams in the mountain division, and had a few other games that they were in. I believe they were better than the record suggested, but moral victories mean nothing in collegiate athletics. Gone is Lendon Redwine, but the Cavaliers need some more consistency on the offensive side of the ball.
They did not have any players named to the preseason All-Mountain team. Like Catawba, the Cavaliers open with two seemingly winnable games that hope to provide momentum going into conference play. I've got UVA Wise slotted to finish 5th in the Mountain.
9. Emory & Henry Wasps
2022 Record: 5-6, 4-5 vs. SAC
Coach: Curt Newsome
Season Opener: at Concord (September 2nd)
Led by a trio of first team All-Mountain performers in QB Kyle Short, RB Justin Hill, and WR Tmahdae Penn, the Wasps looks to build upon a solid first year in the SAC. Like previously mentioned, they took Newberry to double OT and beat Wingate last year and look to build on that momentum. It went far better than most progonosticated for Emory & Henry in year 1. Coach Newsome and the guys are looking to keep moving on up.
Like several other SAC schools, Emory & Henry opens with two winnable games that could give a boost heading into opening weekend of conference play and with continued improvement, the Wasps could be a threat to cause some trouble in the Mountain division. I've got them 4th.
8. Barton Bulldogs
2022 Record: 4-7, 3-6 vs. SAC
Coach: Chip Hester
Season Opener: vs. Chowan (August 31st)
I thought that Barton would be a dark horse to give the Piedmont a run in 2022, but the Bulldogs had some back luck, combined with a brutal five week stretch (Mars Hill, Tusculum, Newberry, Lenoir Rhyne and Wingate) leading to a 4-7 season. Chip Hester is hoping last year was a fluke and along with stud running back Jordan Terrell, look to get the Bulldogs headed the right direction. Terrell is one of the best backs in the nation, averaging nearly 150 YPG and 15 touchdowns in 2022. The Bulldogs had two others join Terrell on the preseason All-Piedmont teams in OL Alex Buschow and excellent LB Shane Perry (98 total tackles LY).
I've got Barton finishing 5th in the Piedmont, but that could change if they can get some consistent offense from somewhere else.
7. Carson-Newman Eagles
2022 Record: 6-5, 5-4 vs. SAC
Coach: Mike Clowney
Season Opener: vs. Virginia-Lynchburg (August 31st)
The progress that the Eagles made last season under Mike Clowney after the "year-that-shall-not-be-named" in 2021 was outstanding, and the pieces are there to make yet another jump. My only two concerns for the 21-time SAC champions are a tough schedule at the start of the season, and will the Eagles be able to play well on the road. Coach Clowney hammered the later point last year. 4-1 at home, 2-4 away.
The good news is Carson-Newman gets all the other top Mountain division teams at Mossy Creek. I'm also curious to see if the offense takes another step forward. Gone is Ivan Corbin and Braxton Westfield, but with a stable of talented backs such as all-mountain TJ King and Tyree Nelson plus talent on defense the Eagles will certainly make things interesting for the mountain division. Major Williams is a star and a must watch, but let's not overlook the rest of that secondary.
6. Tusculum Pioneers
2022 Record: 8-3, 6-3 vs. SAC
Coach: Jerry Odom
Season Opener: at Kennesaw State (August 31st)
If the Pioneers are going to make the jump, this may be their year. Tusculum returns 9 pre-season all-Mountain performers and that doesn't include stud quarterback Tre Simmons. The sophomore signal caller finished 1st in the SAC in YPG last year and is looking to build off a solid 2022 campaign.
As someone who remembers when Tusculum football was "first one to 70" with Bo Cordell, it's almost odd to see how tough they are on defense. The Pioneers have five preseason all-mountain defenders, including the three headed monster of Ryan Dolce, Wesley Scott and Earnest Johnson III.
Coach Odom and the guys are looking strong and I think they finish tied for 1st in the mountain.
5. Mars Hill Lions
2022 Record: 7-3, 7-2 vs. SAC
Coach: Tim Clifton
Season Opener: vs. Wingate (September 7th)
The Lions return talent all around the field but have some massive shoes to fill especially on offense. The Lions are also hoping for a less bitter ending to the 2023 season. After a 2-2 start, Coach Clifton's crew reeled off 5 straight wins to make the SAC title game and were looking a 2nd playoff appearence in school history in the eyes. But a heartbreaking loss to Newberry put that on ice. Mars Hill is the only SAC school who will not open their season next week, instead they will play Wingate in a non-conference game on the 7th.
Eight pre-season all SAC members are looking for a repeat division title and looking to finish the job this year, but the Lions travel to Tusculum and to Carson-Newman this year. I think they'll finish in a tie for the division, but falling down to 3rd or 4th is not out of the question. Losing (by looking at the most updated roster) quarterback Jimmy Urzua is tough. But the Lions also lost all-everything tight end Ty Snelson and monster running back Jervon Newton (rushed for over 1,000 yards last year). The Lions also lost Coffee, meaning pre-season all Mountain wide out Malik Laurent will have some added pressure.But for all that was lost on the offensive side of the ball, the Lion defense should be stou, led by monster linebacker Landon Honeycutt and four other pre-season all Mountain defenders
4. Limestone Saints
2022 Record: 8-4, 7-2 vs. SAC
Coach: Mike Furrey
Season Opener: at West Georgia (August 31st)
Coming off the best season in school history, Coach Furrey and Co. are looking to prove it wasn't a one-off and that the Saints are here to stay. I said, with no disrespect to Todd Knight, that I thought Furrey should've been the runaway COTY in 2022. The high powered offense was electric to watch, led by Noller and Stewart. Stewart is an absolute handful. The Saints also have two outstanding options on the outside with Jelani Baker and Drew Dixon. I have no concerns about the Saints on that side of the ball, but they will have to make some strides on defense for sure. For all it's firepower on offense, the Saints defense gave up nearly 420 YPG in 2022 and over 30 PPG. Arena Football only works for so long....maybe.
The biggest issue for Limestone is a brutal schedule. As if playing in the Piedmont division wasn't tough enough, they opened up with two GSC opponents. I've got the Saints finishing 3rd, but would not be stunned at all if that was higher.
3. Lenoir-Rhyne Bears
2022 Record: 8-3, 7-2 vs. SAC
Coach: Mike Jacobs
Season Opener: vs. St. Augustine's (September 2nd)
I honestly thought the Bears would go 10-1 last year. Getting their top competition in the division between the bricks was a big edge, but the Bears dropped both of those, missing the playoffs and leading some Bears fans to wonder what could've been. Failure to do so again may have some folks quite a bit angry with the standard set over the past decade in Hickory.
Lenoir-Rhyne begins the season ranked 23rd and returns a ton of talent on both sides of the ball, including seven all-piedmont players. Andre Jefferson is one of my favorite defensive linemen I've seen in 15 years of watching SAC football. Jon Ross Maye is just a junior but seems like he's been in Hickory forever. STUD. There's no doubt Dwayne McGee is talented but seemed to take a step back from his freshman campaign, but the Bears are deep in the backfield like the Mike Houston days. There was some question about White at QB, but the dude made strides last season late and is a good football player.
Good news: Bears are very talented across the board. Bad news:Unlike last year, it has to travel to Limestone, Newberry and Wingate. I'm going with the Bears to win the SAC Piedmont and make it back to the postseason, but the conference schedule is unforgiving.
2. Wingate Bulldogs
2022 Record: 11-3, 7-2 vs. SAC
Coach: Joe Reich
Season Opener: vs. Albany State (August 31st)
The 18th ranked Bulldogs made a surprising run to the regional final last year before getting blasted by West Florida. I wasn't sure Wingate would make it in, and their inclusion wasn't as surprising as Limestone's, but once they did, I loved how the bracket was set up for them. That defense was just incredible against the run in the first two rounds against Virginia Union and Benedict.
Shaw Crocker is gone, after what seemed like a decade. Leading rusher Alexander Wilson is back, but I don't believe Kalen Clark is. Coach Reich's crew is consistently stout on the defensive side of the ball and will lean heavily on that this year. All four of their all-Piedmont preseason honorees are on the defense.
I like the Bulldogs to make a run in the deep Piedmont division but finishing 2nd.
1. Newberry Wolves
2022 Record: 9-2, 7-2 vs. SAC
Coach: Todd Knight
Season Opener: at Shippensburg (September 2nd)
The Wolves are the 2-time defending SAC champions and are looking to become the first 3-peat winners since Lenoir-Rhyne accomplished the feat from 2012-2014. While losing stud running back and Harlon Hill nominee Mario Anderson is a massive loss in and of itself (41% of offensive yardage and 46% of touchdowns); the Wolves are facing other significant losses on offense. Dre Harris is gone. WR Bryson Woodruff, Deshun Kitchings are gone as well. What this translates to is Newberry lost roughly 90+% of it's offensive output from a season ago.
If there was a coach in the league that could plug those holes and keep it chugging, it would be Coach Knight. But I just feel like there are too many holes to plug and unfortunately I don't like them to 3-peat and have them finishing 4th in the Piedmont.
If you have any questions or comments you'd like answered, please feel free to contact me. If there is something specific you'd like to see covered, let me know as well.