SAC Week 2 Preview
September 9th, 2022 2:00pm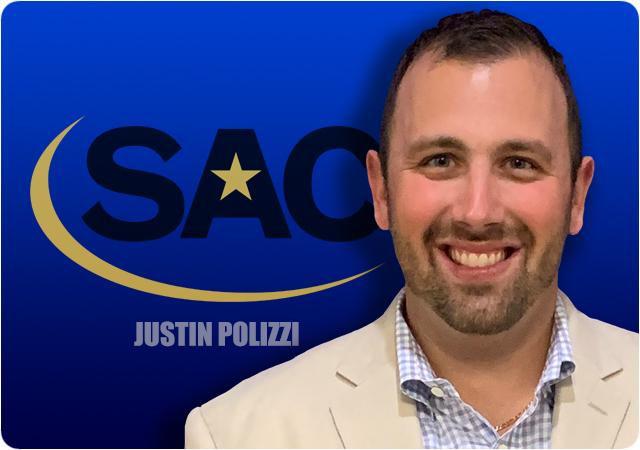 **TRANSCRIPTS FROM AUDIO BELOW**
SAC WEEK 2
Catawba @ Shorter
Week two is here. We start off with Catawba at shorter. Catawba won the Mayor's Cup at Livingstone last week in convincing fashion rush for 259 yards Leeroy Bracy Jr with 115 of them and three interceptions defensively shorter they dominated Division Three Brevard 45 to six Harold cook through for 73 yards on six completions and then as defense Dennis rush for 228 and four touchdowns defense how Brevard to two field goals in the game. This game is intriguing on a much improved shorter team Catawba on the road.
Tusculum @ Chowan
Next Tusculum at Chowan Tusculum beat st Aug 70 to 13 Throwing for 317 and another 194 yards on the ground. set a school record with 10 pa T's Chawan on the other hand lost a close one to BART in 1713 gave up 247 yards on the ground to for 12 on third downs and had nine penalties for 85 yards. Tusculum goes on the road looking to continue their hot offense and go two an O in nonconference action.
Franklin Pierce @ Carson Newman
Franklin Pierce at Carson Newman, Franklin Pierce lost to Edinburgh 10 to seven pretty much a defensive battle all the way. A third quarter field goal was the difference in that one. Carson Newman, on the other hand traveled to a ranked West Georgia team. Last 38 to seven gave up scores on the first five of their first six drives. Giving up 461 yards of offense to the West Georgia wolves unable really to get things going in the second half offensively. Carson Newman looks to get back on the winning track at home at mossy Creek against a super region one opponent in Franklin Pierce.
Limestone @ St. Augustine
Limestone at St. Org. Limestone lost to FCS Gardner Webb 5621 last week. Defensively they gave up 642 yards of offense to the Bulldogs they threw for 271 went to for 12 on third down. st dog on the other hand, law 70 a 13 to sack opponent Tusculum giving up 300 yards in the air. Limestone second game Mike fury look for the saints to travel to Raleigh to get their first win.
Erskine @ Clark Atlanta
Erskine at Clark Atlanta Erskine beat University of Fort Lauderdale 49 to two game was suspended in the second quarter last week. It was a first ever matchup. Again game was suspended second quarter due to weather I believe and it never continued. Clark Atlanta Beat sigh ACC opponent, Edward waters 3934
Emory & Henry @ Bluefield College
Emory and Henry at Bluefield College, Emory and Henry lost 2720 to Concord defense how Concord is 65 yards on the ground. Meanwhile, the offense 260 yards 163 of which came in the air. A tough battle for the wasps last week. Bluefield College wanted one on the season. Last to Georgetown college 50 to seven. This matchup on the road for the wasps should should provide a early test again, against a very very tough Bluefield College team
Wingate @ Fayetteville State
Wingate travels to Fayetteville State. They beat Shaw 21 to seven the Bulldogs needed 14/4 quarter points to put away. Shaw last week. The offense for the Bulldogs 339 yards total Fayetteville State on the other hand beat UNCP 1513 Fayetteville State their most of their damaged in a second quarter scoring 12 of their 15 points and the run defense how Pembroke to 38 yards. This should be a pretty interesting matchup between two tough super region two teams.
Newberry @ North Greenville
Newberry travels to North Greenville
Newberry B Allen 40 to six in week one had over 460 yards of offense seven of 10 on third down and held on to 40 yards rushing. North Greenville traveled to FCS Furman last week coming up short 52 to nothing gave up 45 first half points, and the rush defense gave up 323 yards. This is a tough matchup for Newberry week two as they look to repeat a South Atlantic Conference Champions,
Barton @ Davidson
Barton at FCS Davidson. Barton Beecher won 1713 racking up 400 yards of offense last week, Jordan Terrell rush for 178 and one touchdown. And the week one when Davidson gave up 316 yards of offense and a 3517 loss to Jacksonville State went 10 for 17 on third downs, and also led the time of possession 42 minutes to 17 minutes with their triple option attack. UVA Wise traveled to FCS North Alabama. Last week wise be a firm and ferrum team rather 41 Denine held firm to negative 18 yards on the ground. They were balanced offensively 573 yards of total offense and again balanced run to pass had 28 first downs in the game. North Alabama on the other hand lost 1714 to Indiana State in overtime. Held the under 160 yards of offense eight on the ground game was tied late in the fourth quarter, where ultimately North Alabama just fell short in overtime.
Ferris State @ Lenoir Rhyne
And probably the biggest matchup of the weekend. Number one defending national champs fair state come to Lenore Ryan. Last week, Ferris State beat Central Washington 36 to 20. Central Washington was a playoff team a year ago. They out gain Central Washington 494 yards to 227 offensively average six yards per play, and 351 of which came in the air. When Orion on the other hand, beat Virginia State 3819 In week one, the rush defense held Virginia State to 81 yards. Lenore Ryan averaged 5.2 yards per play, and they scored on four or five trips down in the red zone. The weather in Hickory is supposed to be bad this weekend, calling for rain heavy at times. Whoever's defense flinches first, maybe the difference in this game Week Two should provide a lot of excitement a lot of interesting matchups So pull up a chair Stay tuned and we'll see you back here for week three