SAC Week Three Preview
September 16th, 2022 12:00pm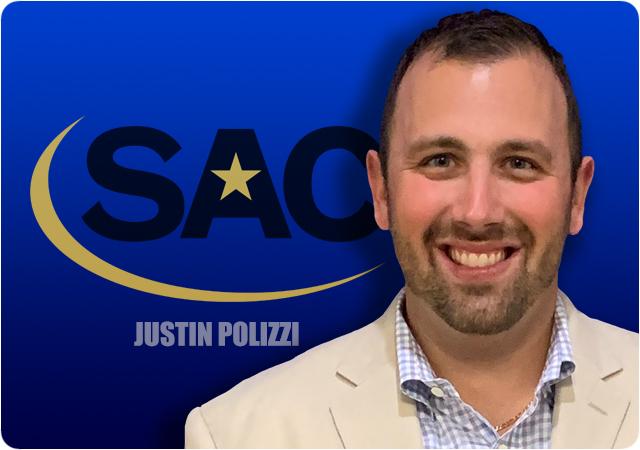 ** AUDIO TRANSCRIPT BELOW**
Welcome
Week three of South Atlantic Conference football is here. Week three is full of cross-divisional matchups between the Mountain and Piedmont divisions.
Newberry at Emory & Henry
Newberry QB Dre Harris is averaging 225 yards passing per game. His favorite target is Deshun Kitchings, averaging 93 yards per game right now. That Wolves offense ranks 9th in the league as well as their defense.
Emory & Henry will playtheir first conference game at home. Right now their defense is giving up 30 points per game and is fourth in the league at 303 yards per game given up. Kyle Short is throwing for 209 yards per game while Grayson Overstreet is second in rushing at 107 per game.
This is a big game for the Wasps to try to get off on the right foot in conference play this year with the defending SAC champions coming to town.
Limestone at Carson Newman
Limestone's John Seter is second in the SAC in passing at 255 yards per game and has accounted for five touchdowns. Mikey Jones and Jadarius Hector are the top wide receivers in the league statistically.
For Carson Newman, their defense is giving up 22 points per game ranks ninth in points given up. Offense is in the middle of the pack averaging 318 yards per game.
An interesting matchup between the Limestone offense and the Carson Newman defense this week
Catawba at Mars Hill
Catawba coming off a loss to Shorter on the road. Catawba's offense is averaging 262 yards per game putting them ninth in the South Atlantic Conference. Defensively, they're averaging giving up 386 yards per game in 27 points. Their offense, however, is 100% in the redzone.
Week two Mars Hill had a bye following a week one loss at FCS East Tennnessee State. They gave up 44 points and 304 yards. Mars Hill threw for 244 against ETSU while being held quiet on the ground.
Look for the Mars Hill offense to rely on its passing game this week at home.
Catawba needs a huge road win.
Barton at UVA Wise
Barton is coming off a loss at FCS Davidson. RB Jordan Terrell leads the South Atlantic Conference at 139 yards per game on the ground while Cameron Johnson helps in the air at 95 yards a game. The defense is led by Smith and Perry with 11 tackles per game for the Cavaliers.
Wise comes off a 49-17 loss to FCS North Alabama. Jaevon Gillespie leads the Cavaliers with three touchdowns. The offense leads the league with 439 yards per game averaging 86% in the red zone.
Barton is going to need to rely on their run game on the road to pull off the victory.
Lenoir Rhyne at Erskine
Lenoir Rhyne is coming off a 27-5 defeat against #1 Ferris State.
The Bears offense has been struggling to find its stride. Dwayne McGee has been held to 55 yards per game. The defense however, is holding opponents to 286 yards per game and seven sacks on the season.
Erskine beat Clark Atlanta in week two 23-19. Price Jefferson leads the Fleet with three touchdowns. The Fleet passing efficiency is first in the league. They've been holding opponents to 57 yards per game - giving up only 10 points per game defensively.
Look for Lenoir-Rhyne to go on the road this week and pick up their second win of the season
Wingate at Tusculum
Wingate came off a 21-3 win at Fayetteville State.
Alexander Wilson is averaging 71 yards per game on the ground. Four of 13 on 3rd down averaging 31% while their defense leads the league in points given up.
Tusculum beat Chowan 23-21. Offense has been explosive through the first two games averaging 439 yards and 13 touchdowns. Trey Simmons thrown for 248 per game completing over 52% of his passes.
Final Thoughts
This week in the South Atlantic conference it is exciting as we start to see these cross divisional matchups and some teams that aren't playing as part of their conference matchup. We could see some traditional rivalries take place teams looking to get off to a positive start in conference play. Week three is shaping up to be a barn burner I look forward to catching y'all next week on week four in the South Atlantic Conference.