SAC First Round Playoff Preview
November 16th, 2023 7:00am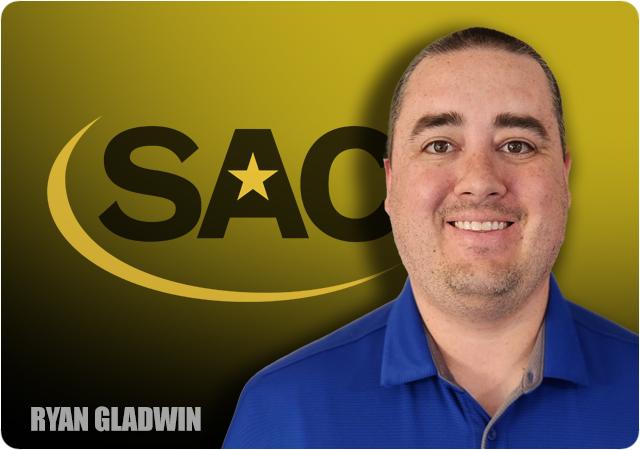 The 2023 SAC regular season is now over, but now it's playoff time. At the moment, my unofficial-non expert pick to win it all is Colorado Mines. The Orediggers just seem on another level this year.
This regular season was once again a thriller. The conference finished with 6 of 12 schools above .500, with three others winning at least five games. Here are some quick hitters:
Lenoir-Rhyne manhandled Tusculum to win their 10th SAC championship and book a return trip to the NCAA D2 playoffs.
Limestone clinched its 2nd consecutive trip to the postseason.
Two SAC schools have made coaching changes since last weekend. Dane Damron resigned after eight years at UVA Wise, and Joe Reich moved from head coach to athletic director at Wingate. Long time defensive coordinator Rashaan Jordan is now the head coach for the Bulldogs, after serving as Reich's defensive coordinator for 18 years. Best of luck to all three gentlemen.
SAC Players of the Week
Offense: Jordan Terrell (Barton)- record 403 yards on 44 carries with four touchdowns
Defense: Marquise Fleming (Wingate)- 11 tackles, six tackles for loss, three sacks and a forced fumble
Special Teams: Bryson Sims (Catawba)- 3 for 3 XP, 1 FG.
Last Week: 5-1
Season: 56-20
Shepherd (9-2) at Lenoir-Rhyne (10-1)
Location/Time: Hickory, North Carolina / 1 PM
Last Meeting: Shepherd won 45-16 (1997), Shepherd leads all-time series 2-0-0.
Line: Lenoir-Rhyne favored by -13.5
Offensive Rankings: Shepherd 402.0 YPG (3rd in PSAC) / Lenoir-Rhyne 427.9 YPG (2nd in SAC)
Defensive Rankings: Shepherd 350.5 YPG (12th in PSAC) / Lenoir-Rhyne 226.5 YPG (1st in SAC)
| | | |
| --- | --- | --- |
| | Shepherd | Lenoir-Rhyne |
| Passing Offense | 253.1 YPG (3rd in PSAC) | 215.4 YPG (5th in SAC) |
| Rushing Offense | 148.9 YPG (8th in PSAC) | 212.5 YPG (1st in SAC) |
| Scoring Offense | 32.7 PPG (4th in PSAC) | 38.1 PPG (1st in SAC) |
| Red Zone | 2nd in RZ Offense, 5th in RZ Defense | 3rd in RZ Offense |
| Turnover Margin | +4 | +11 |
| Passing Defense | 218.9 YPG (12th in PSAC) | 147.8 YPG (1st in SAC) |
| Rushing Defense | 131.6 YPG (9th in PSAC) | 78.7 YPG (1st in SAC) |
| Scoring Defense | 21.4 PPG (5th in PSAC) | 10.5 PPG (1st in SAC) |
| Penalties | 60.5 YPG (10th in PSAC) | 57.5 YPG (5th in SAC) |
In the first of two playoff matchups featuring SAC schools, the conference champions from Lenoir-Rhyne will play host to the Shepherd Rams of the PSAC. Shepherd would traditionally be in the Super Region 1 bracket but were swapped to Super Region 2 for various reasons. This is the third all-time meeting between the two programs, with the Rams winning both previous meetings in the late 1990's. Really excited to be able to be at this one personally.
The Bears have a trio of solid running backs, all capable of handling the larger work order if someone goes down (all three rushed for at least 460 yards this season). They also have three very talented wide receivers, who may not have gaudy numbers, but if you give them a sliver of space it's going to be a chase. I guess the one question mark going into the game is who will be behind center. Jalen Ferguson has missed the last couple games but has been terrific when on the field. The young signal caller has completed 72% of his passes for 15 touchdowns to just 2 interceptions. But 2022 starter Sean White has played some big-time football the past few weeks for the Bears, arguably looking better than he has at any point of his Bears career. Lenoir-Rhyne is also led by one of the best defenses in the nation, leading the SAC in almost every category and rating highly in almost every statistic you can imagine nationally. Twice in eleven games the opponent got above ten points. Coach Jacobs team gave up 14 offensive touchdowns all season. The Bears aren't going into hibernation if the defense has anything to say about it. The defense has some playmakers at every level, led by leading tackler Jon Ross Maye and Andre Jefferson. Those two are the most talked about, but Devin Hibbitt, Malik Taylor, James Ussery, Darryl Taylor are not normal Bears.
If you are new or just don't know a ton about Coach McCook's Rams, the playoffs are just another day at the office. Since 2000, the Rams have undoubtedly been THE standard of excellence in Super Region 1 and are one of just seven current D2 programs to win 200+ games in that time span. This year has been a little different for Shepherd, as they are a very young team who eleven games into the season are still trying to figure out some things. They didn't look exceptionally sharp out of the gate before losing to eventual PSAC champion Kutztown by 17. And the loss to a bad Bloomsburg team followed up by blowing out a playoff team in East Stroudsburg I still haven't bee able to wrap my head around. Like Lenoir-Rhyne, the Rams also have two very talented backs in Malakai Brown (1044 yards this year) and Jordan Barnett (616 yards). They had four targets have over 430 yards receiving and five different guys with 30+ catches, led by Jeremiah Taylor (61 for 786). Seth Morgan is behind center. Replacing D2 Legend Tyson Bagent is a tall task, but Morgan has had his moments, passing for 2700 yards and 23 scores this year. The Rams defense is middle of the pack in the PSAC but is anchored by four all conference selections in Jack Baxter, Omari Terry, Nathan Muhle and Harold O'Neal. This team has a bend, don't break mentality. They give up a lot of yards, but not a lot of points. They would rank 9th in YPG in the SAC, but 5th in PPG.
This should be an outstanding ball game, but I'm going with the Bears in this one, and the primary reason is consistency. At this point in the season, we know what we are getting from Lenoir-Rhyne and you still aren't 100% sure with Shepherd. If the Rams offense is on, this could be a classic and wouldn't be surprising to many if the Rams won in Hickory. But if bad Shepherd shows up, this could look like the SAC Championship game in a hurry. The Bears are relentless and can bury you in a hurry if you don't take care of the football. But the Rams won't be anxious, as they have a lot of guys who have played some big football games already in their young careers and despite the fact that Moretz will be rocking, they should be okay.
Limestone (8-3) at Valdosta State (10-1)
Location/Time: Valdosta, Georgia / 1 PM
Last Meeting: 1st Ever Meeting
Line: Valdosta State favored by -16.5
Offensive Rankings: Limestone 443.4 YPG (1st in SAC) / Valdosta State (3rd in GSC-442.1 YPG)
Defensive Rankings: Limestone 323.9 YPG (7h in SAC) / Valdosta State (5th in GSC-362.5 YPG)
| | | |
| --- | --- | --- |
| | Limestone | Valdosta State |
| Passing Offense | 283.5 YPG (1st in SAC) | 318.3 YPG (1st in GSC) |
| Rushing Offense | 159.9 YPG (5th in SAC) | 123.8 YPG (7th in GSC) |
| Scoring Offense | 29.3 PPG (2nd in SAC) | 37.2 PPG (2nd in GSC) |
| Red Zone | 10th in RZ Offense | 2nd in GSC in Offense and Defense |
| Turnover Margin | 0 | +7 |
| Passing Defense | 180.7 YPG (5th in SAC) | 203.8 YPG (6th in GSC) |
| Rushing Defense | 143.2 YPG (7th in SAC) | 158.6 YPG (5th in GSC) |
| Scoring Defense | 21.8 PPG (5th in SAC) | 21.2 PPG (4th in GSC) |
| Penalties | 75.4 YPG (11th in SAC) | 59.1 YPG (5th in GSC) |
Our second playoff game involving a SAC school will feature the Limestone Saints, winners of eight of their last nine, taking on one of the bluebloods of D2 football: the Valdosta State Blazers of the GSC. This will be the first ever meeting between these two programs.
Limestone was left for dead early this season. After the 0-2 start coming off the beatdown in the playoffs last year, it looked as if the Saints were vulnerable. Then, like a light switch, things got rolling and the Saints won eight of their last nine games. The Saints high powered offense is led by Dustin Noller, who would be my vote for SAC Player of the Year. In ten games this season, Noller has thrown for over 2700 yards, 26 touchdowns to just four interceptions, and completed 65.6% of his passes. They have an outstanding running back in Tre Stewart, who rushed for 1300 yards and 9 scores this year while also being a problem out of the backfield: catching 32 balls for nearly 300 yards. The leading weapons in a deep receiving core are Drew Dixon (43-519-4), Jelani Baker (70-1030-12) and Mikey Jones (32-520-5). The Saints defense is led by Chandler Matthews, who had 21 more tackles than any of his teammates. I've said it multiple times this year, but the drastic improvement on that side of the ball is what has been so impressive for Coach Furrey's crew this year. Last year (to be frank), they stunk. The only hiccups on this Saints team are the issues on offense in the red zone (10th in red zone offensive percentage in conference), and the kicking game. Saints are 5 of 13 on field goals this year. They will go for it on fourth down a LOT.
Valdosta State is one of the best year-in-year-out programs in D2 football. They have won four national championships since 2004 and played in the national championship game one other time in the last 20 years. They are one of seven programs to win 200+ games since 2000 and have the third most win's during that time. Gone is the nightmare of the 2022 season for Coach Tremaine Jackson, which saw the Blazers suffer their first losing season since 1999. Valdosta State's offense is led by Sammy Edwards, one of the most prolific passers in the nation. Edwards has thrown for nearly 3400 yards this season to go along with 25 touchdown passes. The guys he throws the ball to are solid as well, as Coach Jackson had five guys with at least 370 receiving yards this campaign, led by BK Smith (57-859-5) and Council Allen (47-598-5). The Blazers rushing attack is balanced, with Edwards, Isaish Flowers, and Eric Watts each toting the ball 55+ times for 376, 385, and 370 yards respectively. Neither of these teams run the ball like triple option Navy, so the ball is going to get some miles on it via the air in this one. As I have said about Limestone's defense, Valdosta's defense has made some tremendous improvements as well. Last year, the Blazers couldn't stop a nosebleed. The defense shaved nearly 110 yards of it's per game average from 2022 and is giving up nearly 16 points fewer per game. Well done gentleman.
I have spent the last three days trying to decide who I think is going to win this ball game and I am still not 100% sure either way. If you try to compare common opponents, it's not necessarily comparable because Limestone faced West Georgia and West Alabama at the beginning of the season (one without their star QB entirely) and Valdosta State played those two later. I think the Saints have advantages at running back and wide receiver and statistically on defense as well. But you are going into Valdosta in the postseason, a place where they don't lose often. Valdosta is 20-7 all time at home in the playoffs, including 7-3 in the last ten in the past decade. And funky things take place in the postseason down there in Lowndes County. Just look back to 2015 when they overcame an 18-point fourth quarter deficit to stun Carson-Newman as time expired. Limestone also seems to have an issue with GSC teams, going 0-7 over the past five full seasons. I'm going with the Blazers in a high scoring affair, though I am hoping for my friends in the SAC pull it out. First one to 40 wins.
If you have any questions or comments you'd like answered, please feel free to contact me. If there is something specific, you'd like to see covered, let me know as well. You can find me on Instagram, Twitter, Threads, etc.
Don't forget to join us at Inside D2Football each Sunday night at 8 PM Eastern