SAC Spring Season Week Two Notebook
March 18th, 2021 12:00pm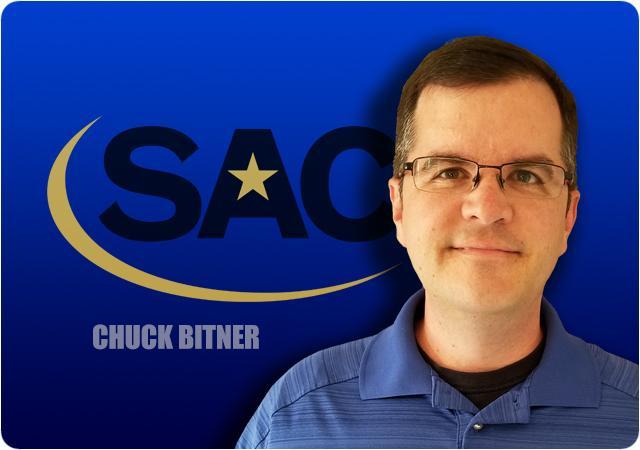 The first full week of the SAC's spring football season certainly delivered its share of drama. Lenoir-Rhyne needed two defensive scores and two overtime periods to prevail at Newberry while Carson-Newman rallied from a 10 point deficit to take UVA Wise to OT, where they needed a further four frames to secure the road win. A week after barely managing six points, Tusculum dropped 58 on Mars Hill to open the division schedule with a big win. That's just scratching the surface. Let's look at a team-by-team rundown of how week one played out.
Notes from Week One
Barton
Two weeks after nearly winning the program debut, Barton had the first real opportunity to see how they measure up against a championship caliber program with Wingate in town. The results were not good, but also unsurprising for a team playing in only its second football game since 1950. Barton did manage a respectable 4.8 yards per carry and a total of 188 rushing yards, led by Jordan Terrell's 80 yards on 16 carries. Terrell is proving to be a key player in the Barton offense and providing a running game to build around. Backup QB Jaquan Lynch also had a big impact on the ground. Sacks reduced his net to 79 rushing yards, but he gained a total of 94. Tightening up special teams has to be a priority for the Bulldogs. A missed field goal from PAT range erased an early scoring opportunity, a blocked punt resulted in a scoop-and-score TD, and a 25 yard punting average set up Wingate in plus territory numerous times. Special teams can be hard to simulate in practice so these are growing pains they have to work through in live action.
Carson-Newman
The Eagles' debut with new head coach Mike Clowney was a memorable one. Carson-Newman led for most of the first half, but a mid-game scoring drought of nearly 22 minutes allowed UVA Wise to surge ahead by as much as 10 points in the fourth quarter. The Eagles rallied with some big plays and clutch kicking to extend the game and ultimately get the win in the fourth overtime. The offense showed different looks with pistol formations and numerous early down snaps with three and four wideouts. Elements of the traditional veer remained, but the Eagles passed the ball on 38 snaps, which was the most in a single game since 1978. Defensively, it was not a great day with an improved UVA Wise posting more than 600 total yards. However, when it mattered most, the Eagles' defense delivered. On the short field in overtime, they didn't yield much territory, got a huge turnover on downs and allowed only two field goals in four periods.
Catawba
Catawba was idle in the week one schedule.
Lenoir-Rhyne
It may not have been pretty, but ugly wins are nothing to apologize for. Good teams win ugly games. Whatever labels you want to attach to it, the 27-20 outcome in double OT was Lenoir-Rhyne's 18th consecutive SAC victory. The defense had several new faces in the lineup but still looked very impressive and kept the team in the game with defensive points. The offense struggled with youth and inexperience and were forced to start a freshman quarterback with no collegiate experience. That was part of the reason for three costly turnovers, but that is a problem that should resolve itself with veteran QB Grayson Willingham returning to the lineup this week. Freshman running back Dwayne McGee was both impressive and durable, carrying 30 times for 160 yards. A touchdown run didn't happen but look for the first of many this week at home.
Limestone
The Saints' scheduled trip to Benedict College on March 13 was cancelled.
Mars Hill
The Lions made their spring season debut on the new turf and under new lights, both of which looked very impressive on camera. Unfortunately, that might have been the biggest positive of the night. The game started decently with the Lions matching scores with Tusculum until midway through the second quarter. Tusculum's 35 unanswered points put Mars Hill out of the game midway by through the third. After a long layoff, it was a disadvantage to play a team that already had a game under its belt, but a 58-20 loss was not what was expected. There were some bright spots with receivers Marquis Williams and CJ Thompson showing speed on the deep routes and both quarterbacks showed nice touch on those long balls. But overall, it was a tough night for the home team.
Newberry
Newberry became the first SAC team to record two games this spring with the rare Friday night home game. The OT loss was a tough one, but with two games as a sample size, I think Newberry is better than where they were at the end of 2019. The defense has played very well. They frustrated Tusculum all night in the opener and forced three turnovers from LR. The offense had a tough middle stretch of the game against LR's defense and still need to work on consistency in the passing attack. There were some costly mistakes but they also delivered in a clutch situation when trailing by three late in the game. The blocked punt was a huge special teams error, but on the flip side, Jonas Lundberg nailed two do-or-die field goals at the end of regulation and in overtime. It was a tough result, but there were positives to take away.
Tusculum
As the old saying goes, what a difference a week makes. In the opener at Newberry, Tusculum barely got their new offense off the ground and managed only six points. A week later, they exploded for 541 yards and 58 points. Mars Hill hasn't been one of the better defensive football teams in the SAC lately, but that doesn't diminish how well Tusculum played in the middle stages of that game. Rogan Wells looked like the player we're familiar with from his Valdosta State days and the Pioneers may have a new rushing threat with TJ Jones. Many different receivers have contributed so far and there seems to be a lot of competition for reps. The biggest negative on the night was 112 penalty yards. The Tusculum defense is good, so if the offense continues to improve, as it should, the Pioneers will have a good shot at winning the division. The loss at Newberry does not count in the divisional standings.
UVA Wise
Losing in four overtimes is always a tough way to go down. Overtime is thrilling and dramatic, but when you get into four OT periods, it usually means both teams have missed some opportunities to win. Such was the case for UVA Wise and they also will lament giving up a 10 point fourth quarter lead. But that doesn't completely overshadow the reality that they went blow for blow with a team that is almost always in the hunt for the SAC title. The Cavs played well and they can hang their hats on a 602 yard offensive performance in which both quarterbacks were very productive (combined 47-73-485, 2TD, 0INT) and two players eclipsed 100 yards receiving. Its been a while since the Cavs have had a day like that offensively. For some perspective, in eight SAC games in 2019, the Cavs averaged just 12 points per game. A tough result, but substantial progress and definitely some things to build on.
Wingate
Wingate did what they were supposed to do in overpowering Barton. They were in control all the way and dominated in all three phases of the game. Other than quarterback Shaw Crocker and backup Jacob Satterfield, many of the key contributors on both sides of the ball were names we haven't seen much of in the past. Start getting acquainted with names like Kendall Lewis, Alex Wilson and Kevin Henderson. It was a great opportunity for getting young talent on the field and when you can do that and still win 55-14, it's a good day. The Bulldogs now have a week off to study the game film and digest what they learned.
Erskine
Erskine lost their home debut to Shorter in a game that was a battle until the very end. The defense did a great job keeping the score close and buying time for their offense. The Fleet offense did have trouble finishing drives, but had a good day throwing the ball with nearly 400 passing yards. The key moment in this game occurred in the third quarter. After a defensive stop, the Fleet drove to the red zone and scored on 3rd and 10 to cut Shorter's lead from 11 points to four. That was ultimately the final points of the day for Erskine, but a big moment for the offense to come through in a high-pressure situation. They have a lot to work on, but the talent is there. Craig Pender is developing very nicely at quarterback and they have a handful of receivers making an impact, led by Senika McKie who has totaled 30 receptions, 408 yards and 2 TDs in three games.
Week Two schedule
IDLE: Wingate, Tusculum
It's a triple-header of SAC Football action on Saturday. Here is the schedule .
Newberry (1-1) at Catawba (0-0) 1:00
Catawba is the last team to kick off the spring schedule. The only SAC team that has not yet played will tee it up against one of just two programs to have played twice so far. Catawba will be fresh and hungry but the game experience is an advantage for Newberry. Quarterback is the obvious position of interest for Catawba. There could be as many as four players competing for playing time.
Barton (0-2) at Lenoir-Rhyne (1-0) 4:00
Last week's outing with Wingate was a tough education for Barton and this week will be just as challenging and will be the first road game for the program. Lenoir-Rhyne should have some missing pieces back on offense this week so look for them to get on track with a big day at home.
Mars Hill (0-1) at Carson-Newman (1-0) 7:00 - EDIT: This game has been POSTPONED
Carson-Newman showed some new looks on offense last week and I think we'll see more this coming weekend against a Mars Hill defense that really struggled to slow down Tusculum. The Mars Hill offensive staff will take a close look at what made UVA Wise successful against Carson-Newman's defense. The Lions have the talent to stretch the field.
UVA Wise (0-1) at Limestone (0-1) 7:00
Limestone had a week off to consume what they learned in the opener at West Alabama. They battled well against the GSC power but now face a Wise team that should come to town with a lot of confidence and hunger after last week's close loss. UVA Wise will likely continue to split QB reps between Garrett Cropp and Lendon Redwine. Cropp took the larger chunk of the snaps a week ago and showed a little ability to avoid sacks, but Redwine was extremely tidy with the football. This will be a good competition to watch.
Erskine at North Greenville (SCRIMMAGE)
Erskine's athletics department announced this week the meeting at North Greenville will be conducted as a scrimmage and will not be an officially counted game. NGU had a scrimmage with Mars Hill earlier this spring but does not have any official games on the calendar until the fall.
Questions, suggestions, comments, complaints? Email me at [email protected] and follow me on Twitter @D2Chuck