SAC Week 11 Preview
November 11th, 2021 7:00am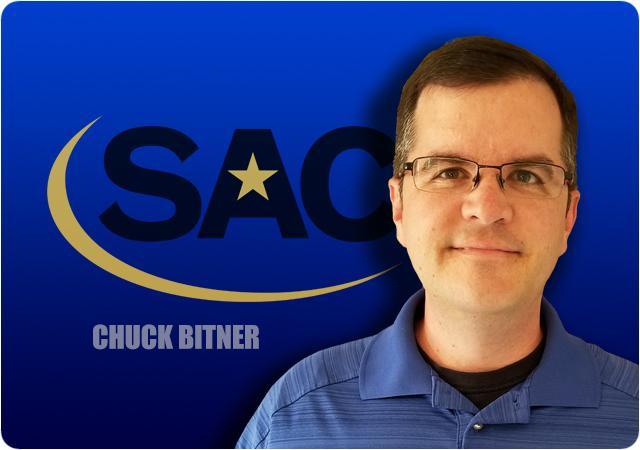 Week 11. Here already. The end of the regular season. As excited as I get for playoffs, and as consumed as I become by the regional rankings, I also feel a bit sad that we're at the end of the year for most Division II teams. I'm hopeful that two SAC teams will play on for at least another week, but for most the league, this will be it until next summer.
Before getting into the updated rankings and the schedule, I want to send out well wishes to all the senior athletes, band, cheer and dance team members around the SAC. You make this very enjoyable for me and it is my privilege to help shine a spotlight on the things you do. Let's have one more great weekend this fall!
Updated regional rankings
This is the final regional top 10 we will see before the playoff field is announced on Sunday, November 14. The playoff selection show will be aired by the NCAA late Sunday afternoon. The D2Football crew will follow that with our reactions on Inside D2 Football at 8 eastern / 7 central. You will be able to find that on the D2Football YouTube channel.
SUPER REGION TWO

Rank

Team

D2 W/L Record

D2 Weighted OWP

Results against D2 teams above .500

1

Valdosta State

(9-0)

0.630

(5-0)

2

Bowie State

(9-0)

0.507

(4-0)

3

Albany State

(9-1)

0.540

(3-1)

4

West Florida

(7-1)

0.542

(2-1)

5

West Georgia

(7-2)

0.541

(1-2)

6

Mars Hill

(7-2)

0.526

(2-2)

7

Newberry

(8-2)

0.536

(3-1)

8

Savannah State

(8-2)

0.541

(1-1)

9

Lenoir-Rhyne

(7-2)

0.508

(2-1)

10

Fayetteville State

(8-1)

0.393

(1-1)
Looking at the current rankings and the opponents ahead, I think the current top four are safely in the field, win or lose. West Georgia, Mars Hill and Newberry are most likely in if they win and out if they lose. Savannah State (already done for the year) and Lenoir-Rhyne are hoping for some upsets. Fayetteville State will go into the CIAA Championship as a significant underdog but if they upset Bowie State, it could open up a huge debate for the final spot in the field.
Here is a look at the prospects for the SAC teams in play
#6 Mars Hill
If you'd told me Mars Hill would be held to 20 points in their home finale against Tusculum, I would have been very nervous for them. But the Mars Hill defense was up for the challenge. They held Tusculum to just 184 yards of offense and just 21 on the ground. Time of possession is a dying art in college football, but the Lions held the ball for almost 37 minutes. They still have a tough challenge ahead of them with the road game at Wingate, but they have to be looking forward to it. Its been a while since the last week of the season had this much at stake for Mars Hill. They will also be pulling for a huge upset from Limestone as a loss for Newberry and a win for the Lions would result in an outright SAC championship. The Lions should be safely in the playoff field with a win on Saturday.
#7 Newberry
Newberry survived a near implosion on Saturday. They blew an 18 point-lead (respect to Wingate for their tenacity, but "blew" is the right word here). Multiple catastrophic mistakes gave Wingate opportunities to get back in the game, and they promptly took advantage of each one. But…as hard as that may have been for the home crowd to endure, they got the win. Their playoff hopes are thriving and they're in a very good position to win a share of the SAC championship on Saturday and can win outright with a little help from the team they just beat. Regardless of the outcome in Wingate, Newberry's task at hand is crystal clear. Win at Limestone. Then, hang a banner in the field house and take your spot in the playoff bracket. The only scenario that would make me nervous for Newberry would be wins for West Georgia, Mars Hill and an upset win by Fayetteville State. That is a scenario that could keep the Wolves out of the playoffs.
#9 Lenoir-Rhyne
Lenoir-Rhyne picked up their fifth straight win in impressive fashion with a 56-20 victory at Barton. The Bulldogs have proven to be a tough out this year and it was a tight game for a half, but the Bears pulled away in the third quarter. A couple of weeks ago I felt very good about the Bears making the playoffs if they won their final six games but now I'm feeling pessimistic. To be honest, I did not anticipate Mars Hill and Newberry also tearing off big win streaks, nor did I expect to have two good SIAC teams in contention. Lenoir-Rhyne is peaking at the right time, but their surge may have come one week too late. I think it will take two upsets to get them in. Obviously, they need to take care of their business against Catawba but they also need to pull for rival Wingate to take down Mars Hill and Delta State to beat West Georgia. A Limestone upset of Newberry would be even better since Newberry has the head to head advantage over LR, but that is highly unlikely. Bowie State winning the CIAA Championship is important as well to keep Fayetteville State out of the picture.
NR Wingate
Unfortunately, its over for Wingate. The Bulldogs fell out of the rankings after the loss to Lenoir-Rhyne but they had a good chance to play their way back in with two games against quality opponents. Unfortunately for the Bulldogs, the Double OT loss at Newberry brought an end to any hopes that remained for a fourth straight playoff invitation. They battled valiantly and overcome an 18 point deficit in the second half and found a way to extend the game, but came up a play short. They could still win a share of the SAC championship but that would require a win over Mars Hill this weekend and a monumental upset of Newberry by winless Limestone.
Week 11 Schedule
Note: as of this week, the SAC has updated win/loss records to reflect the two conference games cancelled by Catawba earlier this season. Those contests are now recorded as loss via forfeit for Catawba and win via forfeit for Wingate and Limestone.
Barton (5-5) at UVA Wise (5-5, 4-4) 12:00
I was very tempted to name this contest as the SAC game of the week. A winning season is on the line, and it will to be very meaningful to the team that gets it. There is a world of difference between 6-5 and 5-6. It will be fun to watch these two go after it.It would be remarkable for Barton to finish with a winning record in their first season, and for Wise, it would be a huge step forward in their second season as a SAC member. They've already wrapped up a .500 conference season, which I am sure is less than they expected but it is measurable progress.
Its hard to get a read on this because Wise has been two different teams throughout the year. Some days they're the team that beat up Lenoir-Rhyne and some days they're the team that no-showed at Mars Hill. Barton has had ups and downs but they have played pretty consistently all year.
What to watch: If Barton was tracked in SAC stats they would be the #1 pass defense in the league. Wise is not a big threat rushing the ball so they will have to earn it passing against that defense.
The pick: Barton
Catawba (5-5, 2-5) at Lenoir-Rhyne (7-2, 5-2) 1:00
A milestone will be reached in this rivalry on Saturday when Lenoir-Rhyne and Catawba will meet for the 100th time. Catawba's offensive performance last week at home against UVA Wise was the worst by a SAC team this year. Possibly in several years. They ran 48 plays for a total of 40 yards of offense. Yes, Forty. LR had six drives of more than 40 yards last week in the win at Barton. LR still has playoff hopes to play for so Its really hard to see this being a close game on senior day between the bricks.
What to watch: Lenoir-Rhyne running back Dwayne McGee is fifth in the nation in total rushing yards (1388) and fourth in rushing yards per game (154). With an average day, he'll top 1500 yards for the season.
The pick: Lenoir-Rhyne
Carson-Newman (1-8, 1-6) at Tusculum (4-6, 2-5) 1:30
Hard to believe that it took 10 weeks for Carson-Newman to put a check in the win column, but they did finally ended the program's worst losing streak in recent memory with a hard earned senior day win over Limestone. The Eagles had a breakthrough day offensively with 472 rushing yards on 58 carries. Troy Dendy accounted for 262 of those yards and also added a pair of touchdowns…Tusculum battled valiantly on defense in a low scoring loss at Mars Hill but could not produce enough offense to threaten for the upset.
Tusculum has had the better season, but the last two weeks have been kind of brutal. They could not get out of their own way at Catawba and lost a game they should have won and then could not take advantage of a solid defensive day at Mars Hill. Emotional mindset can be worth a lot at this time of the year and that could favor Carson-Newman. Putting the awful 8 game losing streak behind them might lift a burden from the team and allow them to play a little more relaxed this week. Tusculum had a nice rally in weeks seven and eight but after dropping the last two, will finish under .500. That has to be a little deflating. But this is a rivalry and everyone should be up for it.
What to watch: Tre Simmons made his first start at Quarterback for Tusculum last week but it was a tough day. If Ivan Corbin can return healthy it would make a big difference for the Pioneers.
The pick: Tusculum
Newberry (8-2, 6-1) at Limestone (1-8, 1-6) 4:00
Newberry came close to throwing away their championship and playoff hopes last week. I'd like to think that got their attention because they will not survive those mistakes in the playoffs. The Wolves need to prepare for this week's game as if it is a playoff because they can achieve multiple goals with a win this week. They are the better team by far and they need to show up ready to play like it because if they don't, I could see this being a struggle. Limestone is winless on the field but they have not given up on the season. They've been close a few times this year, including their last two games. The Saints have fought hard and I think they have it in them to make Newberry uncomfortable, but if the Wolves give this game their full attention, I can't foresee an upset happening.
What to watch: The Limestone defense gives up 253 rushing yards per game and Newberry rushes for about 210. Should be a straight-forward game plan for the Newberry offense.
The pick: Newberry
SAC Game of the Week
Mars Hill (8-2, 6-1) at Wingate (6-3, 5-2) 3:00
Mars Hill takes a six game winning streak to Wingate Saturday afternoon with a lot riding on the outcome. At the start of the season I expected this to be a critical game but must admit, I was looking at it through Wingate's lens and what it would mean for their championship aspirations. I did not anticipate all the storylines being about Mars Hill, but that is the situation, and frankly, its refreshing to have some different players battling it out for the title. The Lions enter this game with a chance to win the South Atlantic Conference championship (outright, or shared) and secure a spot in the Division II playoffs. They are also playing for the program's first victory over Wingate since November 7, 2015. A Lion victory would be their ninth of the season, which would establish a new single season program record.
A lot depends on how well Wingate can rebound from two deflating losses, which have ended their goals of winning the SAC and reaching the playoffs for a fourth straight year. This is a very well coach football team but it can be tough to bounce back from that with only one game left. We know Mars Hill will be up for it, given what is at stake for them.
I do think Wingate will play well but I think some of their offensive struggles will continue against a very good Mars Hill defense. Last week's loss to Newberry was interesting because the Bulldogs got the tough physical rushing yards they needed, but playing from multiple scores behind required them to throw the ball a lot and it was not one of their better passing performances. I could see some similar struggles this week against a defense that leads the SAC in total yards and rushing yards allowed. The Lions are also first in sacks and total turnovers created.
I am favoring Mars Hill to keep their win streak alive, but I do expect a close, defensive battle. The Mars Hill defense will keep it low scoring, but so will Wingate's. The Lions are very, VERY stubborn about running the ball. They lead the league in total rush attempts (448) but are only seventh in yards per rush (3.8). Wingate had a rough day against Newberry's downhill rush last week but I think they match up better with Mars Hill. If the Lions go in with a ground-based game plan it will be a war in the trenches.
What to watch: Mars Hill likes to run the ball, but don't sleep on the passing game. They're second in passing yards per game (245) and first in yards per completion (15.5) and passing TDs (25).
The pick: Mars Hill
Reminder…the playoff selection show will be aired by the NCAA late Sunday afternoon. We will follow that with our reactions on Inside D2 Football at 8 eastern / 7 central. You will be able to find that on the D2Football YouTube channel.
Questions, suggestions, comments, complaints? Email me at [email protected] and follow me on Twitter @D2Chuck.